Things I love about Nashville.?. I could go on and on, but for the sake of this piece I will talk about one favorite. The people! The people of Nashville and the emotion and passion they carry for the art and beauty of the city. One of those people in particular is artist, edie Maney.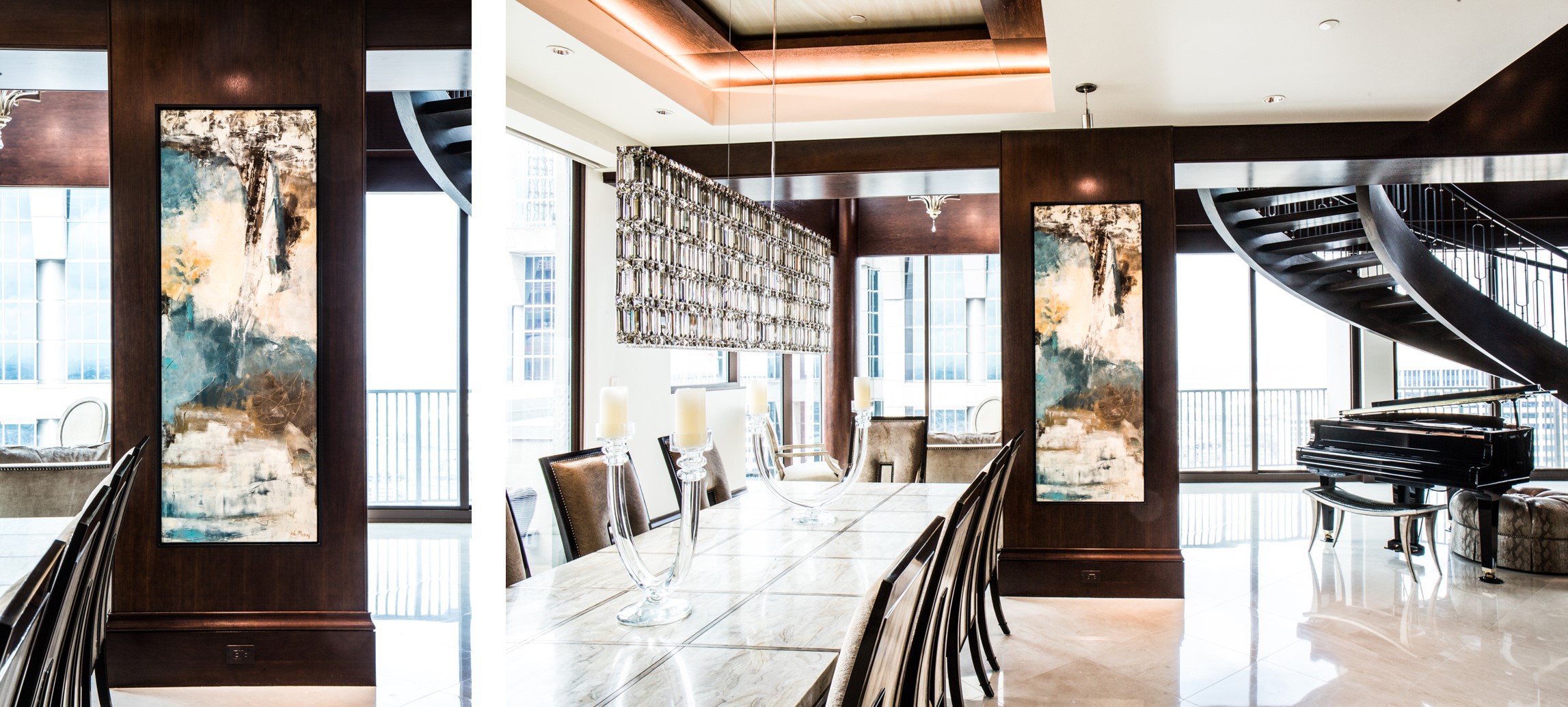 Echo Of The Clouds / Artist: edie Maney / Photo By: Andrea Behrends
edie Maney was born in Murfreesboro, Tennessee and has spent most of her life in this wonderful state. edie began her career in the social work field but later began taking art classes such as calligraphy, pottery and basket weaving; during which she met her mentor, Anton Weiss. edie says Anton pushed her to be the successful artist she is today.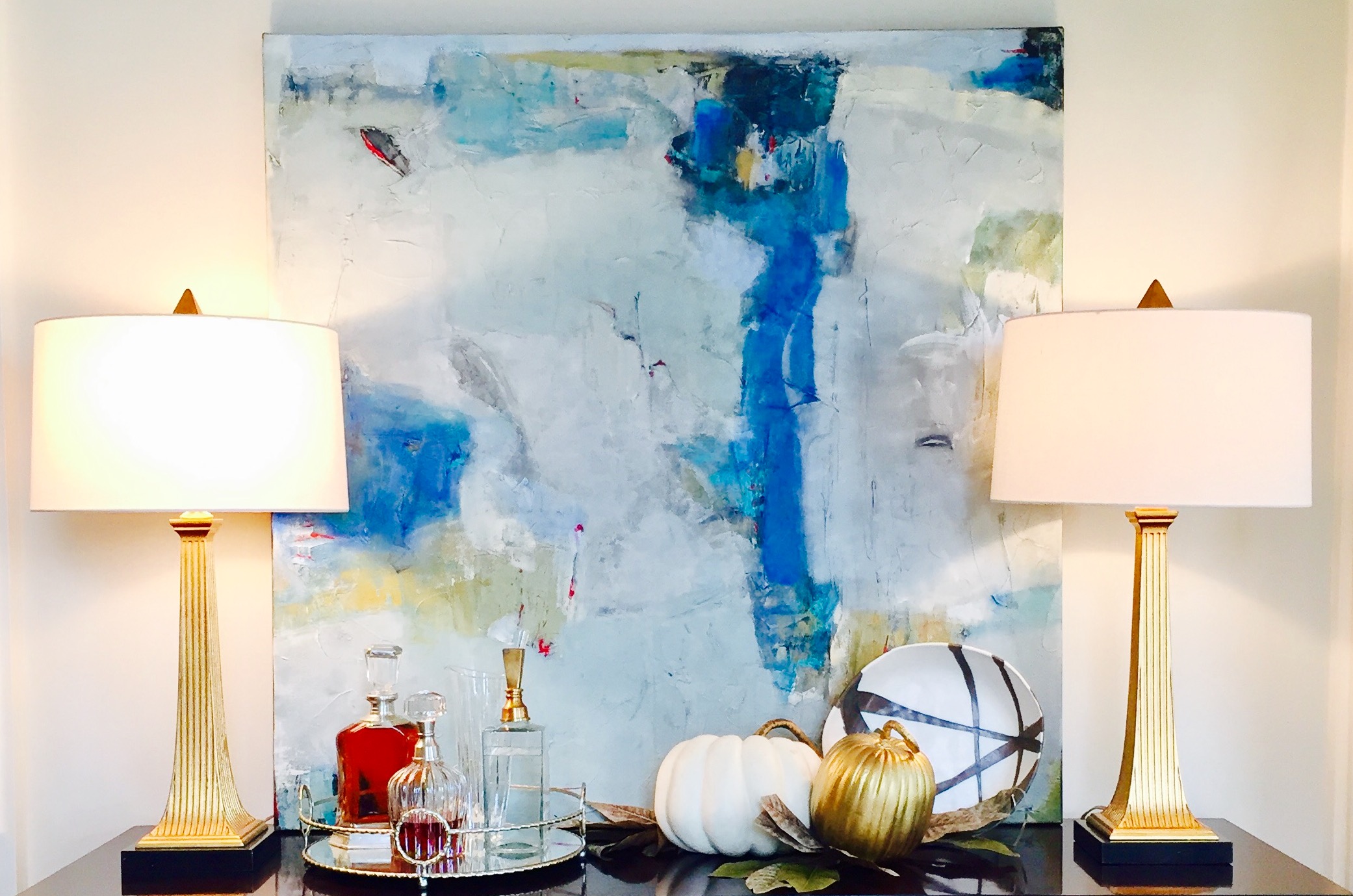 Place Of Being / Artist: edie Maney / Photo By: Amber Grabowski
I was lucky enough to sit down with edie in her home and have a conversation about her and her art. I was immediately greeted with a hug and the sense of welcome. (Like I said, I love the people!) Bursting with color, energy, and passion she draws inspiration from her home – as it is also her studio. I became instantly inspired, and I hadn't even taken more than two steps in the door. What is it about art that makes us feel? At a glance art can make you feel sad, happy, confused, amazed, and maybe even reborn. An artist like edie uses emotion as her main ingredient. Her pieces are bold, colorful, even intoxicating. Translating through brush strokes on canvas she is inspired by different events, people and objects.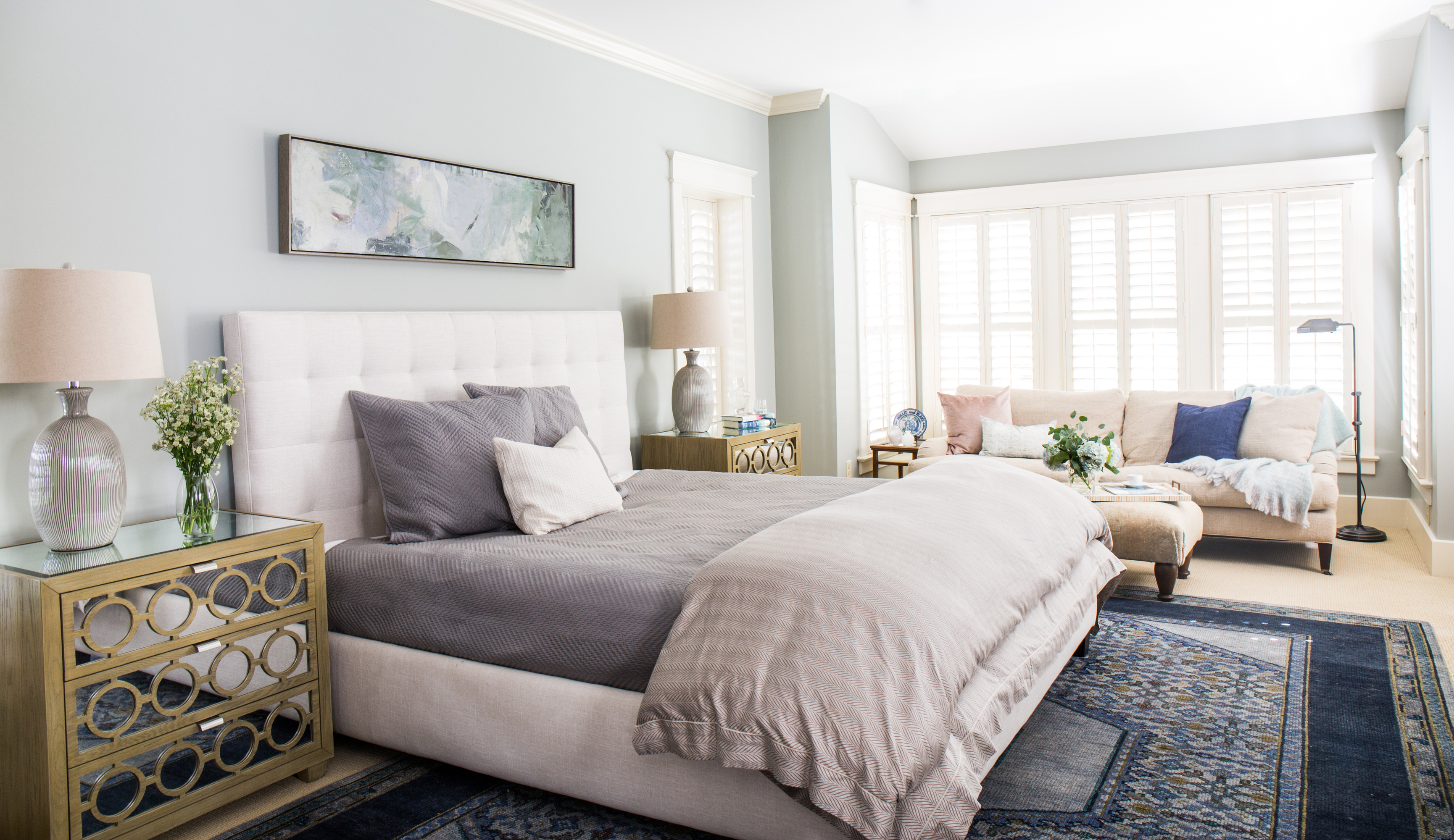 Blissful Interlude / Artist: edie Maney / Photo By: Andrea Behrends
In her own words, "Beginning a painting in a chaotic and spontaneous manner allows me a certain freedom to explore and experiment with its composition and design. I feel as if I am dancing on the canvas, interpreting life's events through color, repetition, shape and motion. I find that once these elements are awakened, the painting then reveals its focal point."
No matter the setting, contemporary to traditional, edie's art can instantly transform any room into a journey, sparking conversation and awe wherever displayed. Some of our Clients question where art should be displayed, some are not sure what piece of art is right for their home.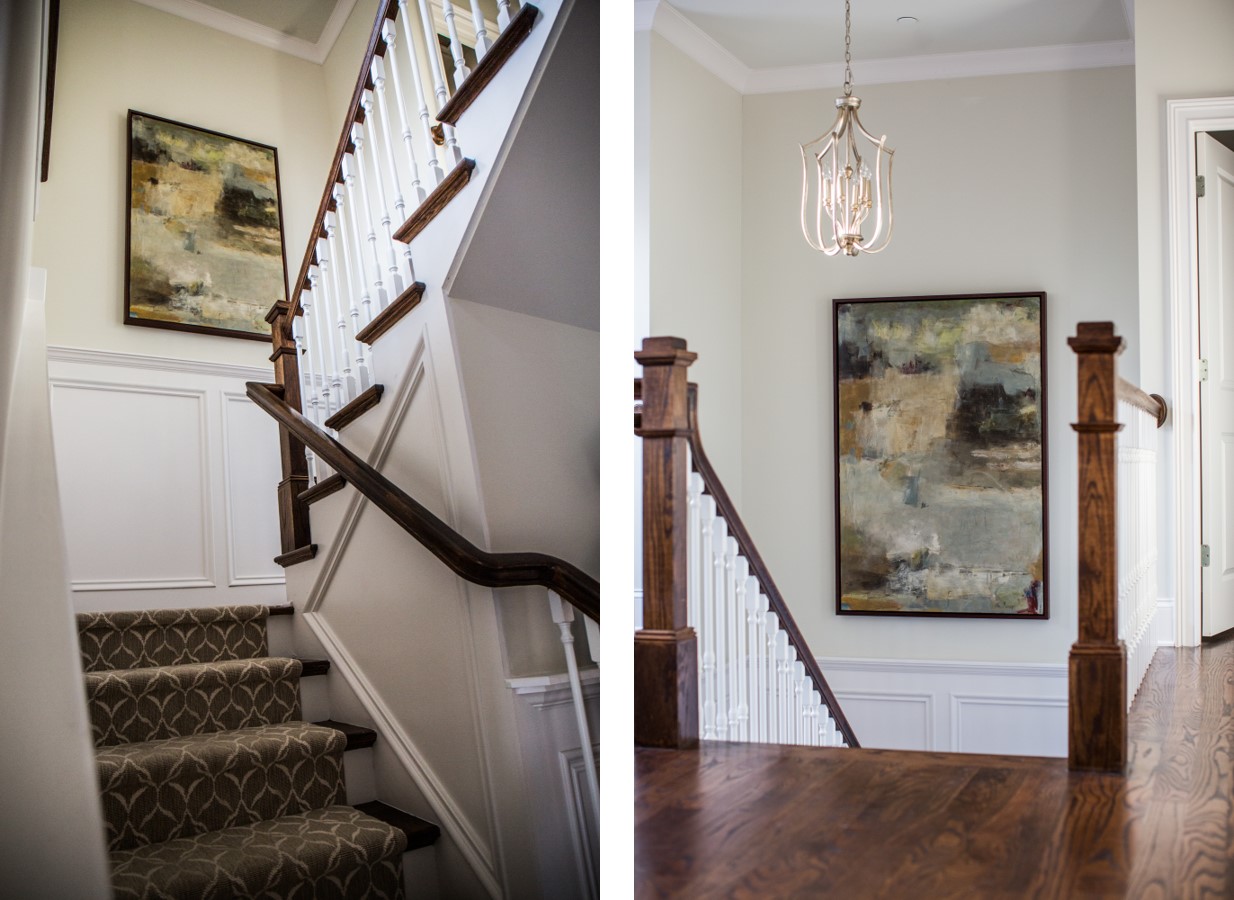 Chasing The Red – Unfolding Transformation / Artist: edie Maney / Photo By: Andrea Behrends
My short answer to the first question would be that art should be displayed in the focal areas of the home. We would ask our Clients where they spend the most time in their home, generally kitchen, living room and bedroom. Some may have an in-home office or welcoming foyer that would be a perfect place to display art pieces such as edie's. Other things to consider would be where the piece can utilize the lighting and angles of the space to truly showcase the beauty and emotion of the art piece. Art can have an enormous impact on a space, it creates a relationship between the elements around it. The placement of art can add to, or take away from the piece.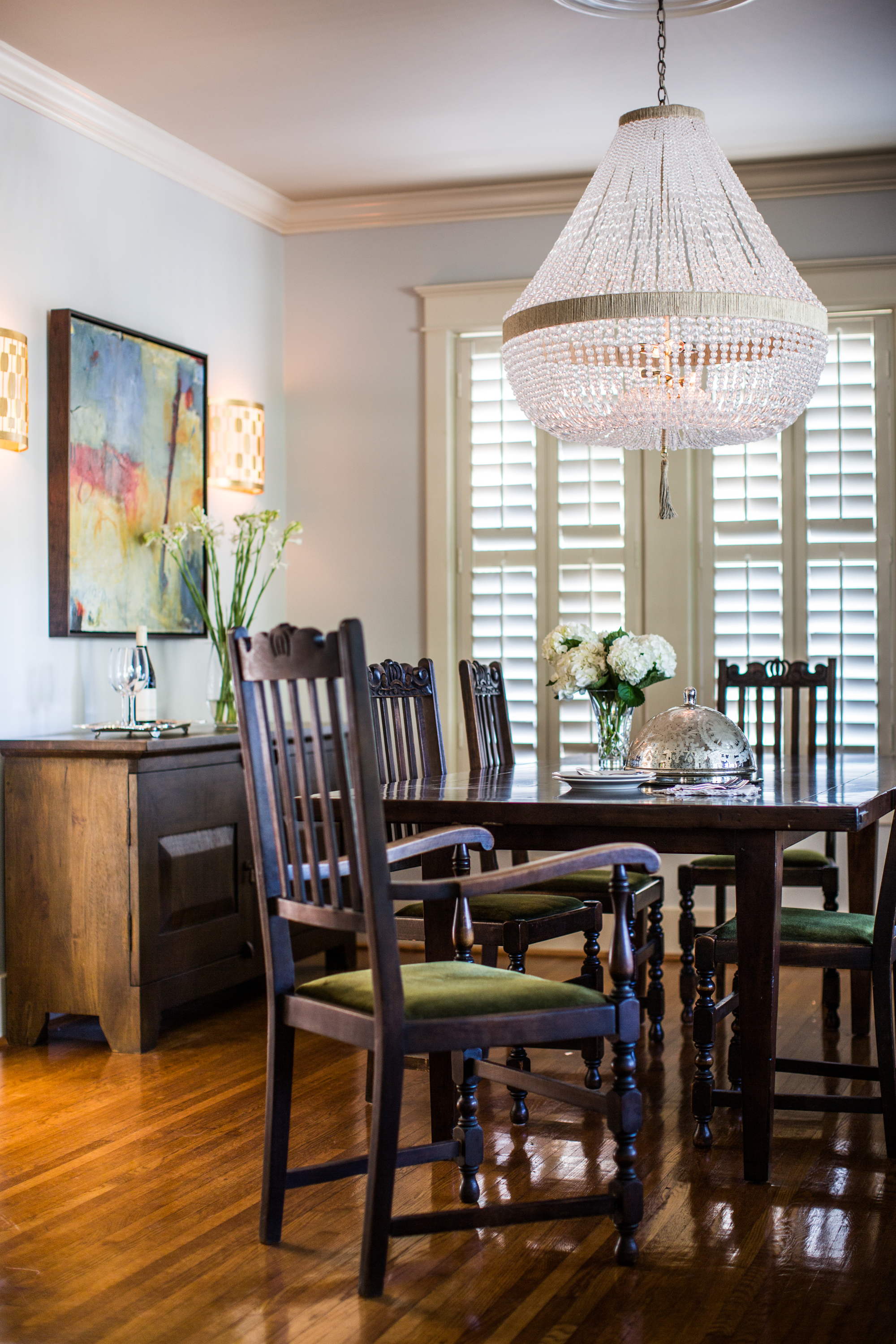 Chasing The Red – Morning Rush / Artist: edie Maney / Photo By: Andrea Behrends
Choosing which piece is right for your space is a conversation between you and your home, and of course we are always here to help get the conversation going.