Farrow & Ball Wallpaper
Farrow & Ball's one-of-a-kind wallpapers are handcrafted in Dorset England. Using their paint colors, Farrow & Ball produces beautifully patterned wallpaper using traditional block, trough, and roller methods. Whether you are looking for wallpaper to make a statement or something more subtle, Farrow & Ball has a wide range of unique patterns in various different colorways. 
For all wallpaper questions and inquiries, please stop by our Emporium or give us a call at 615-920-5501.
Straight & Narrow
The classic striped wallpaper takes on a new form when it is created with Farrow & Ball's pigment-rich paints. Available in a range of widths and colors, the straight and narrow collection is simple sophistication.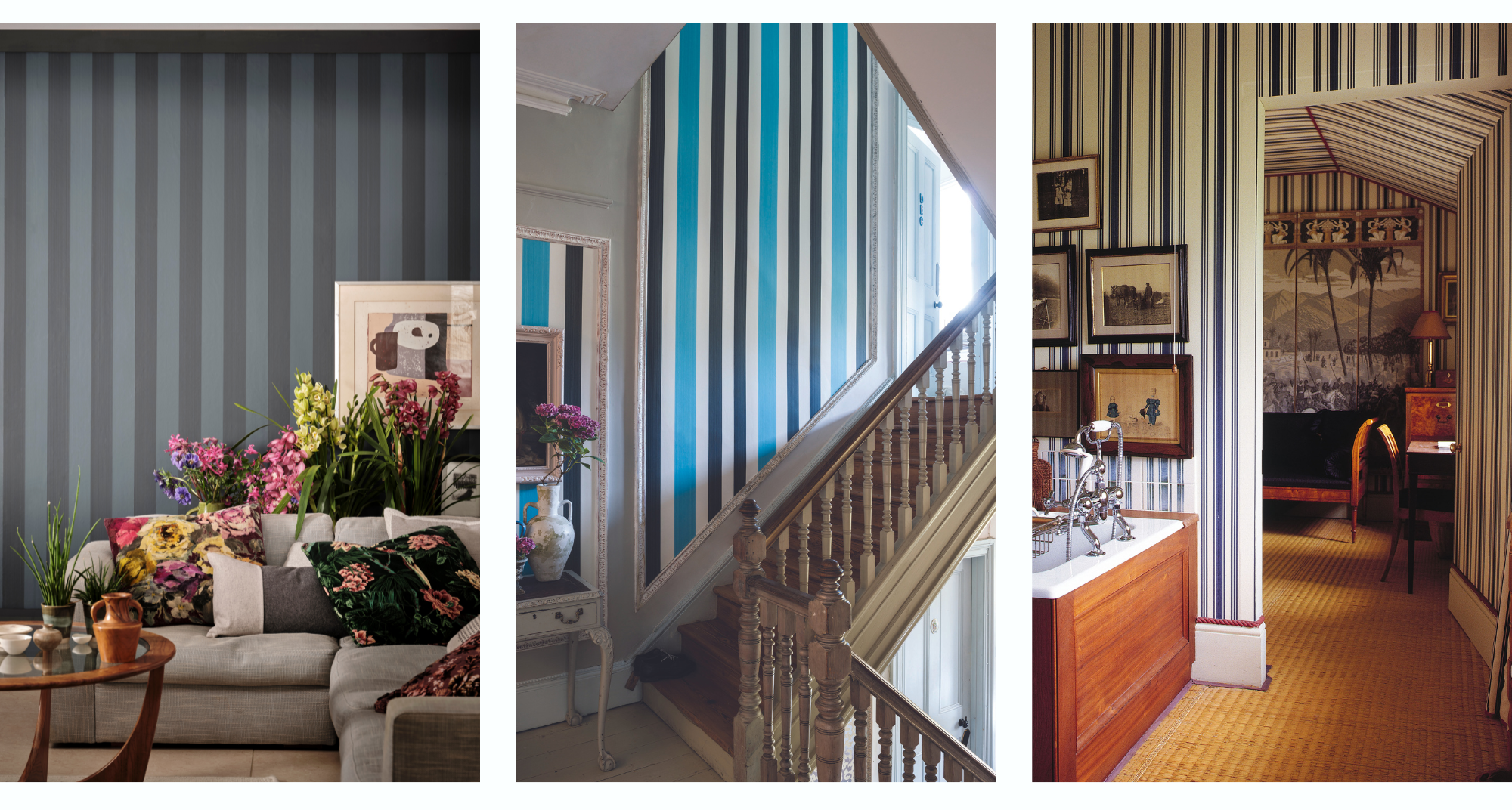 Plain & Simple
The ultimate statement of simplicity. Plain & Simple is a collection of papers that are brushed with a layer of Farrow & Ball paint. This technique leaves a bit of texture that adds to the softness and simplicity, creating a stunning paper.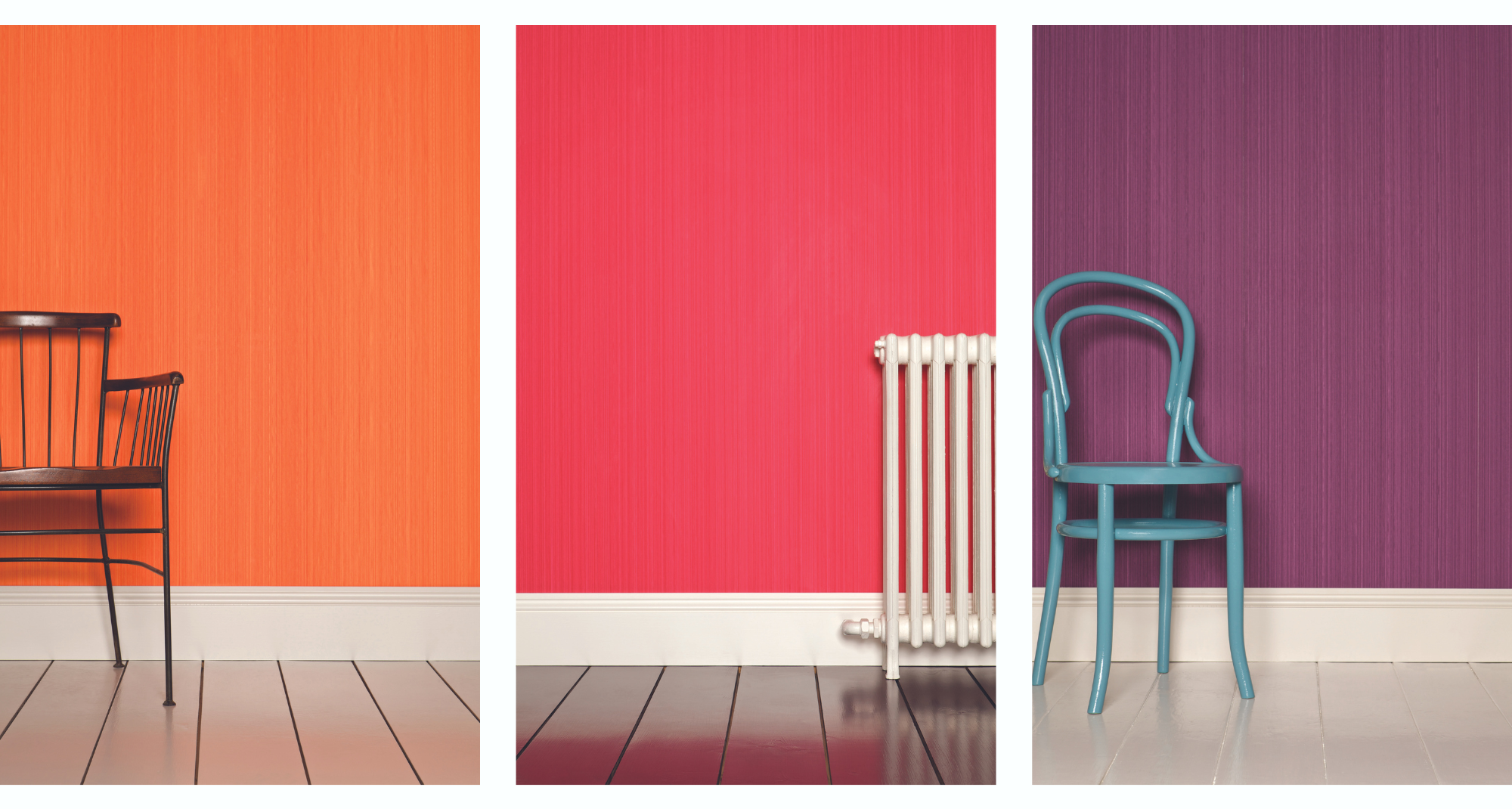 Prim & Proper
A collection of small delicate prints that convey a timeless elegance. These lovely small scale designs are the perfect way to add a simple touch to your walls that will make your home come to life.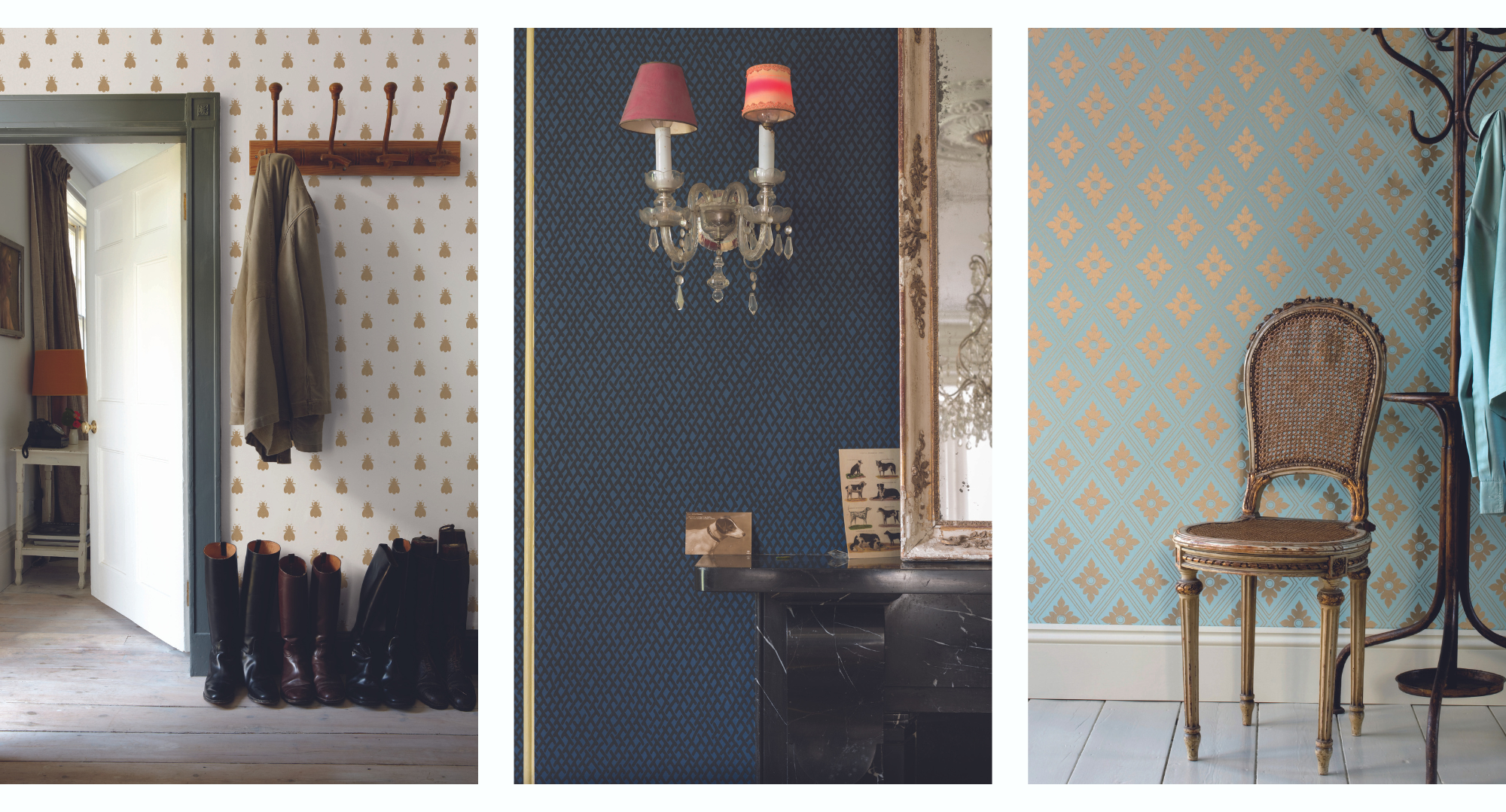 Present & Correct
Present & Correct is a collection made of unique patterns and vibrant colors that are truly a piece of art. The wallpapers in this collection add depth and beauty to any home.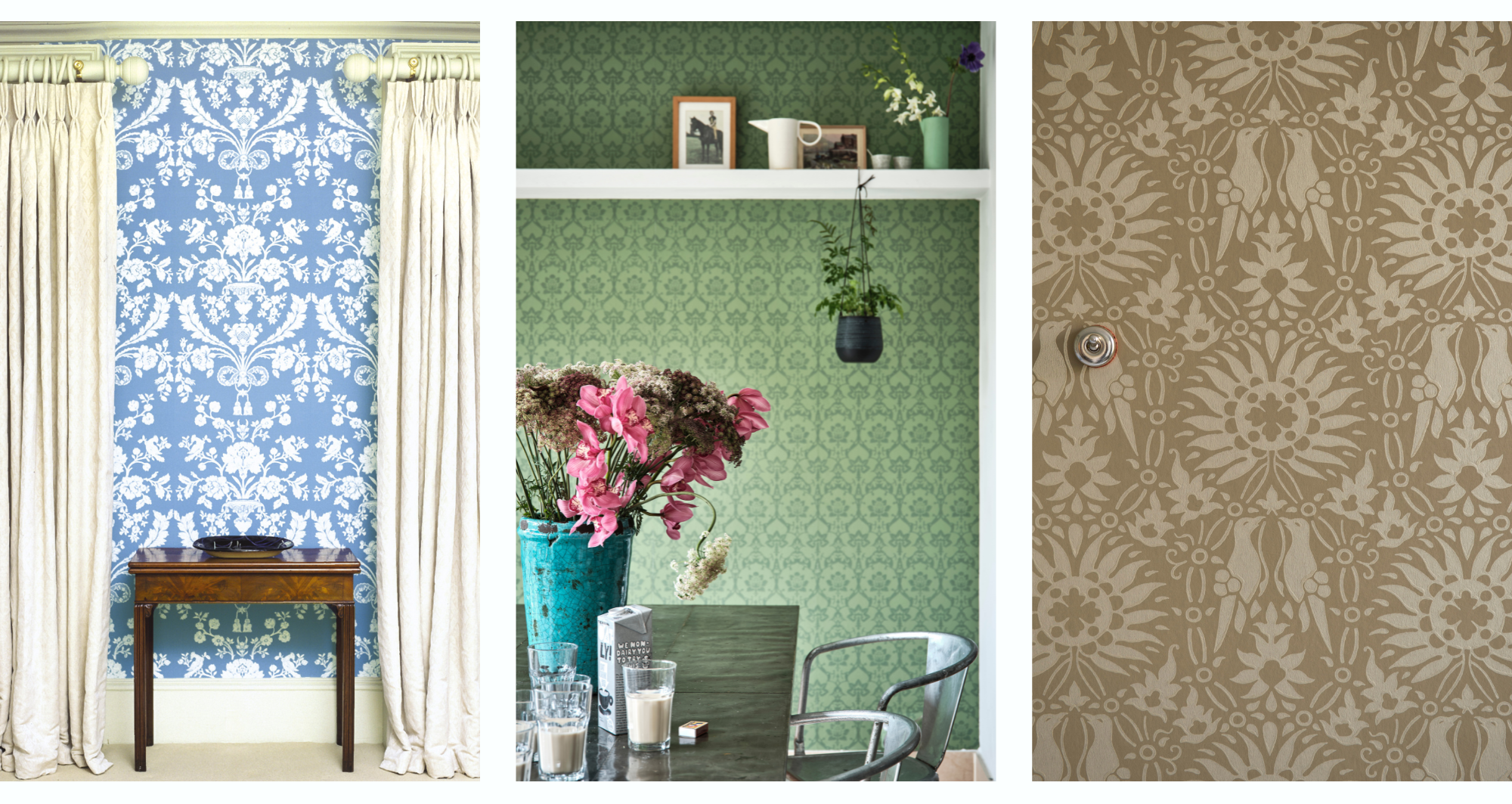 Grace & Favour
A beautiful collection inspired by botanicals, Grace & Favour's organic patterns will transform your home into a wonderful retreat.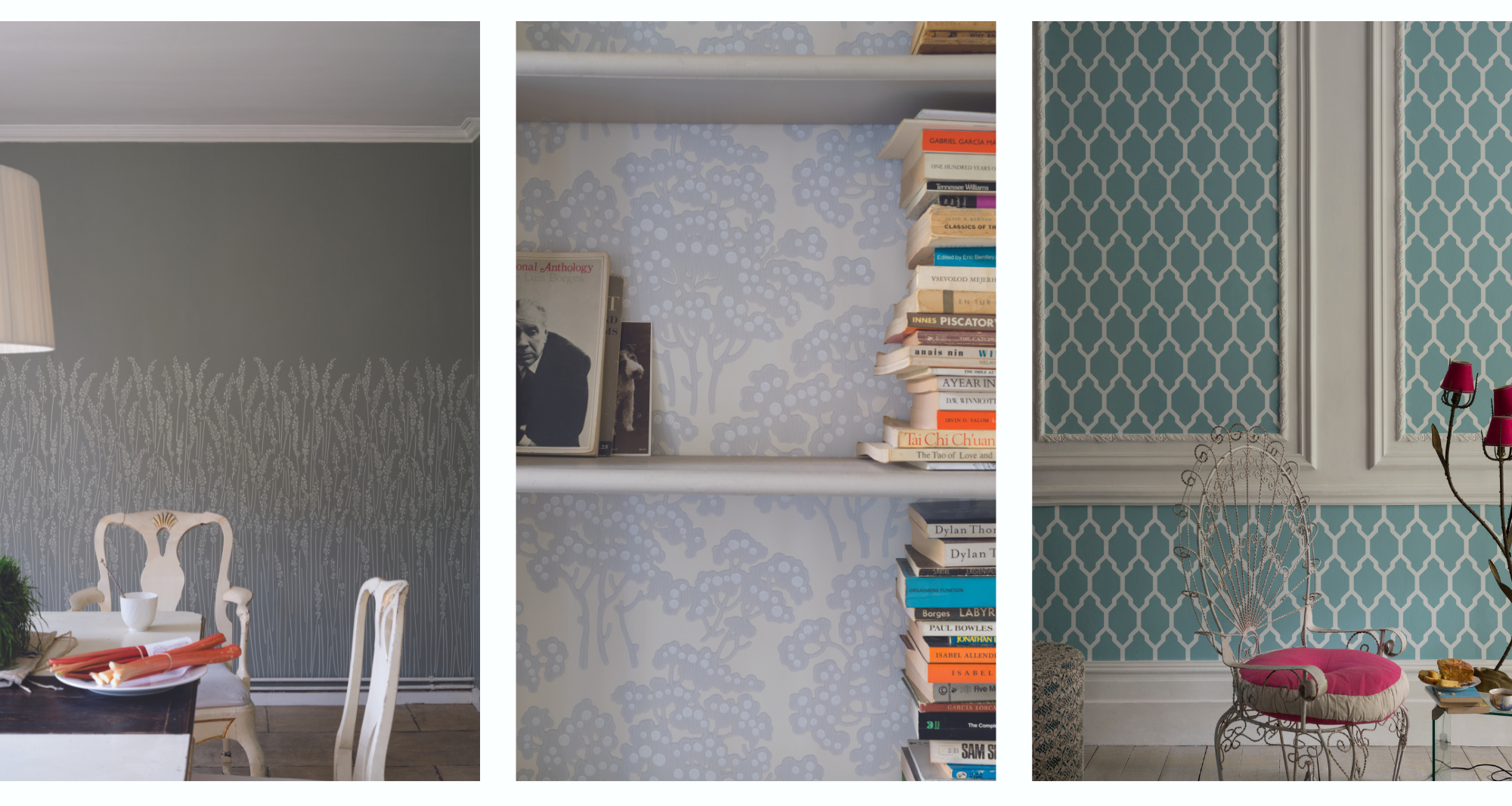 Latest & Greatest
The Latest & Greatest collection offers a wide range of papers from metallics to rural scene's. Blanding classic elements with a modern chic twist, the papers have an eccentric feel.