We often have clients who have relocated to Nashville. Whether it is to be closer to the grandchildren, new employment, or a second home for retirement, we have seen an increase of
baby boomers
to the area.   Recently, we had the pleasure of working with clients in the ever growing Green Hills area.  Having purchased a home located fantastically close to their grandchildren, and all other items on their list—save one.  The downfall…the master bathroom.

Master Bedroom – Before Renovations
Aside from the bubble gum pink paint color, we had several issues to address.  You can see from our demolition plan the original bathroom layout was a maze of separate bathroom vanities, separate closets, a dark tiny enclosed shower, a large over-sized tub and quite a bit of wasted space.   Lots of opportunity!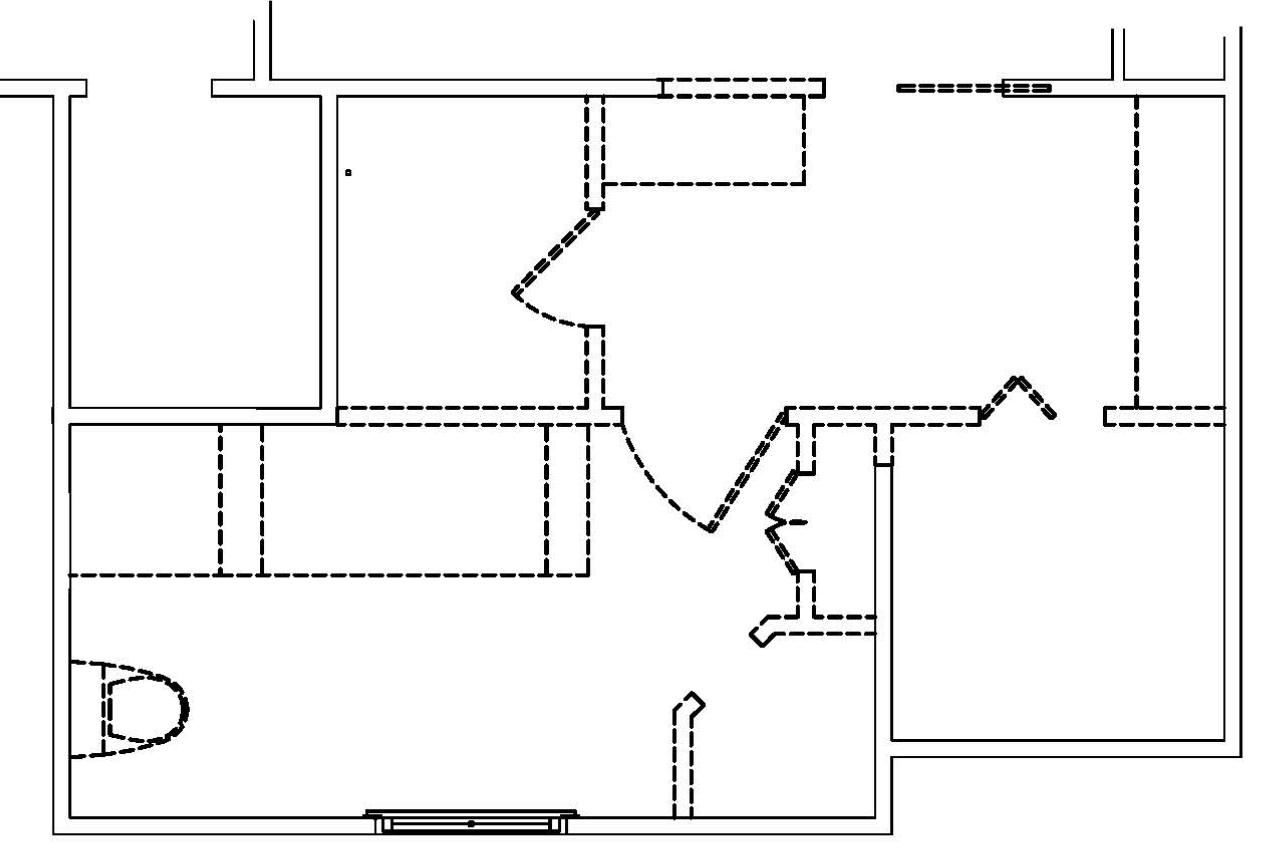 Our goal was to achieve a functional bathroom that utilized the existing space to provide an open, easy accessible bathing area, combined closet space, and a separate toilet room.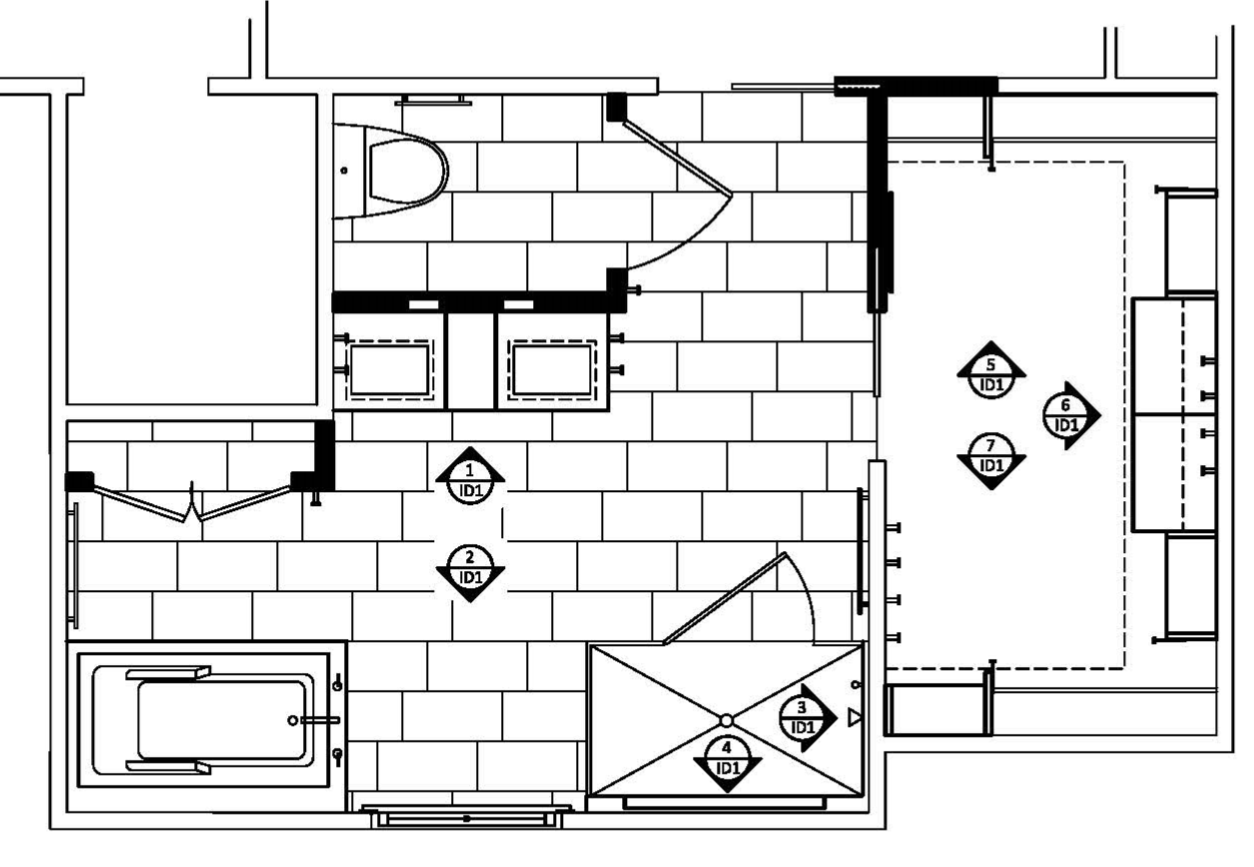 The result is a bright, inviting, cheerful master bath equipped with all the flexibilities of
aging in place
!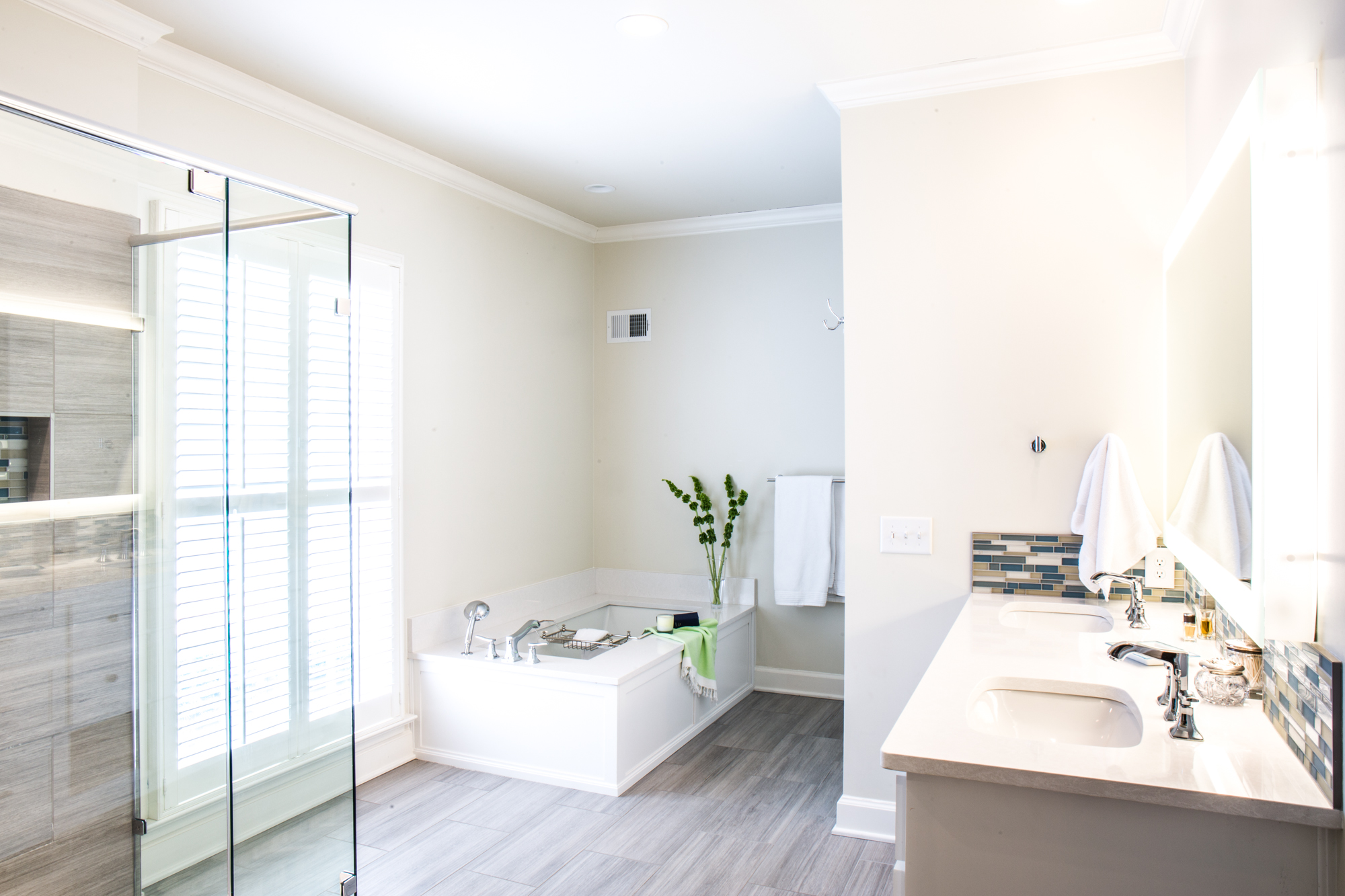 Final Product // Photo by: Andrea Behrends
To achieve this new layout we relocated the entry door, and replaced a typical swinging door with a generous 36" wide pocket door.  This kept us from having a door swing into the bedroom or becoming an interference with the toilet room door.  The toilet room is large enough for a walker if needed, and we also provided blocking in the wall for future grab bars. In the mean time, we have
Delta's
contemporary assist bar tissue holder to provide assistance now.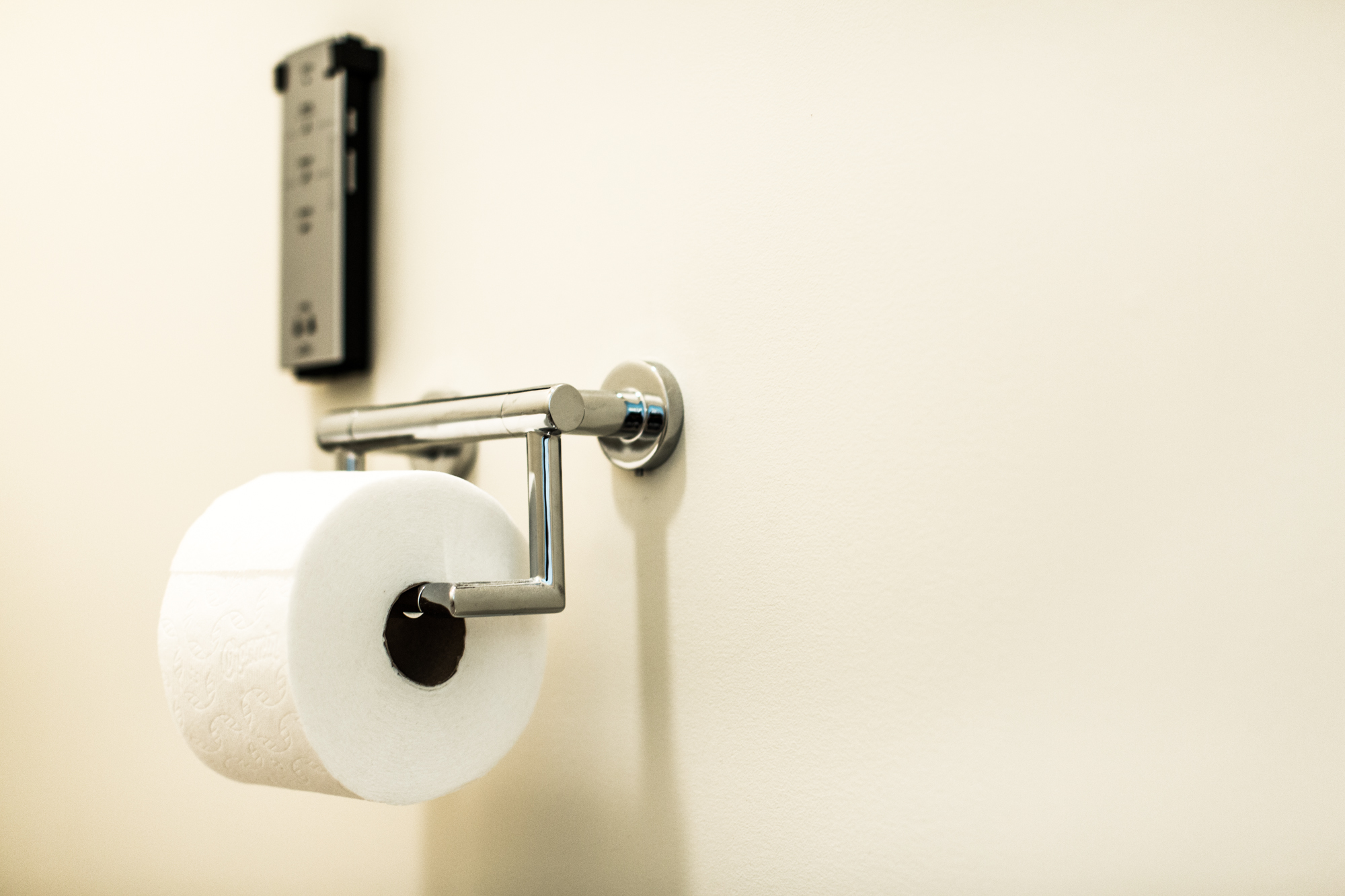 Delta Features // Photo by: Andrea Behrends
The vanity is located with plenty of floor space to the front and side.  If they should ever need to access with a wheel chair we have allowed for plenty of turn around space.  One luxury to note, a backlit
LED mirror
gives this master bath the feeling of a high-end hotel!
For the tub we selected an under-mount soaking tub from Americh with a generous quartz tub surround.  Americh is a great tub source for aging in place because they offer built in grab bars for most of their models.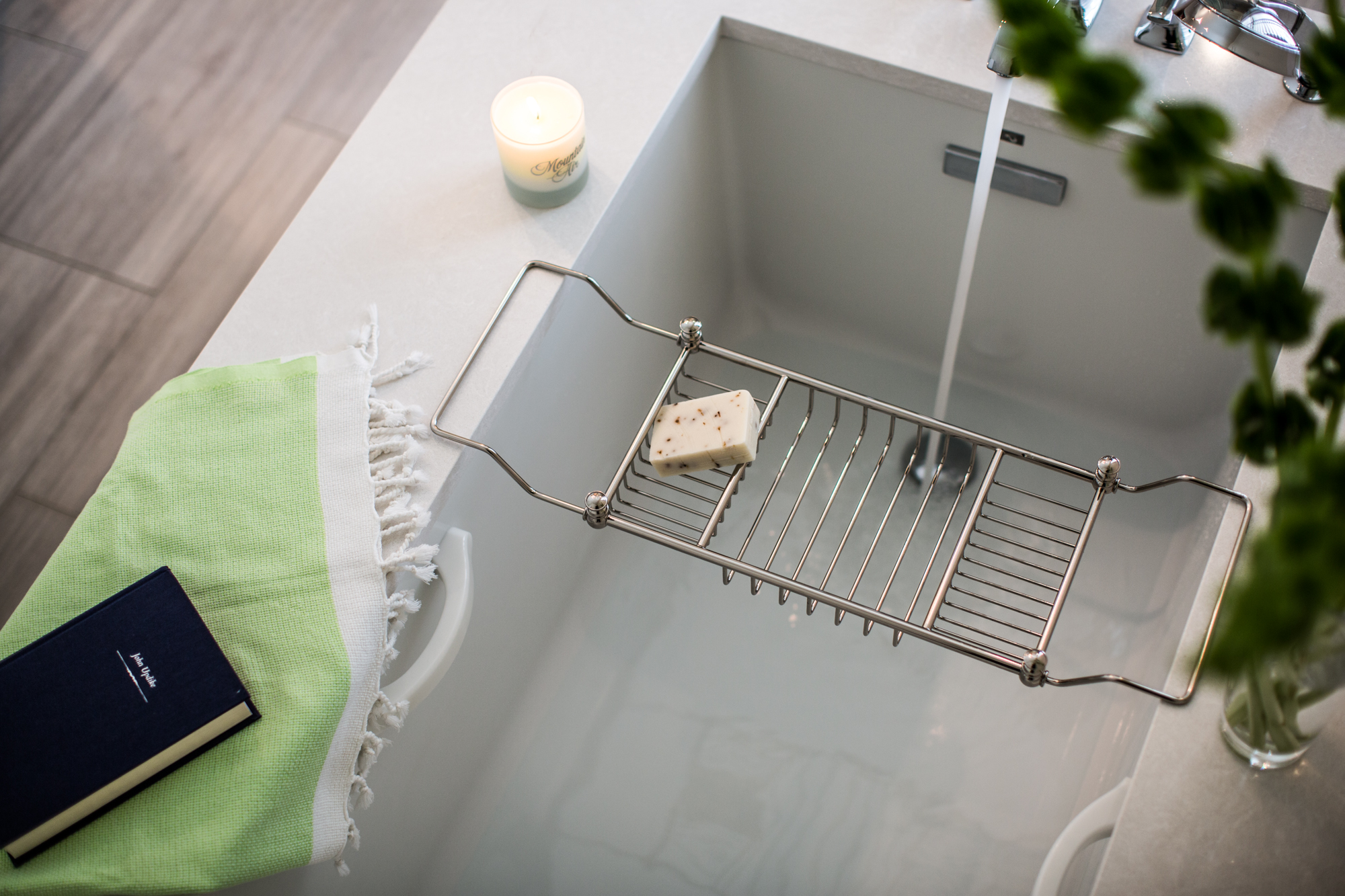 All About the Details // Photo by: Andrea Behrends
The shower is designed as a zero threshold, which eliminates the potential slipping hazard from stepping over a typical shower curb.  We placed a vertical grab bar for stability while in the shower and have blocking in place for future grab bars and even potentially a fold down seat if ever needed.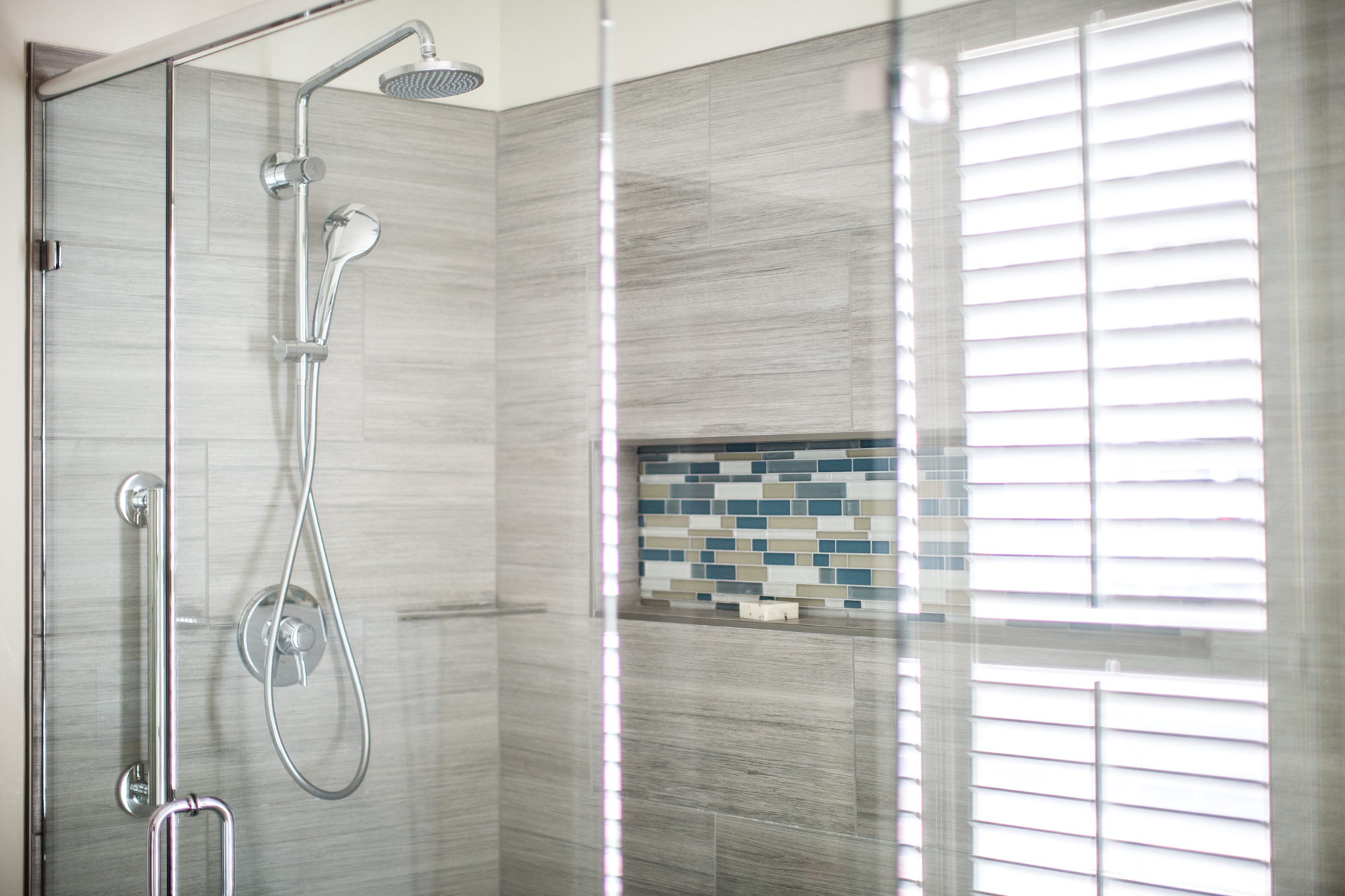 Safety features that look luxurious // Photo by: Andrea Behrends
Last, but not least, is the custom closet.  This is just a small peek, but inside we have long, and double hanging clothes rod, a ton of shelving, and dedicated his and her drawers and hooks.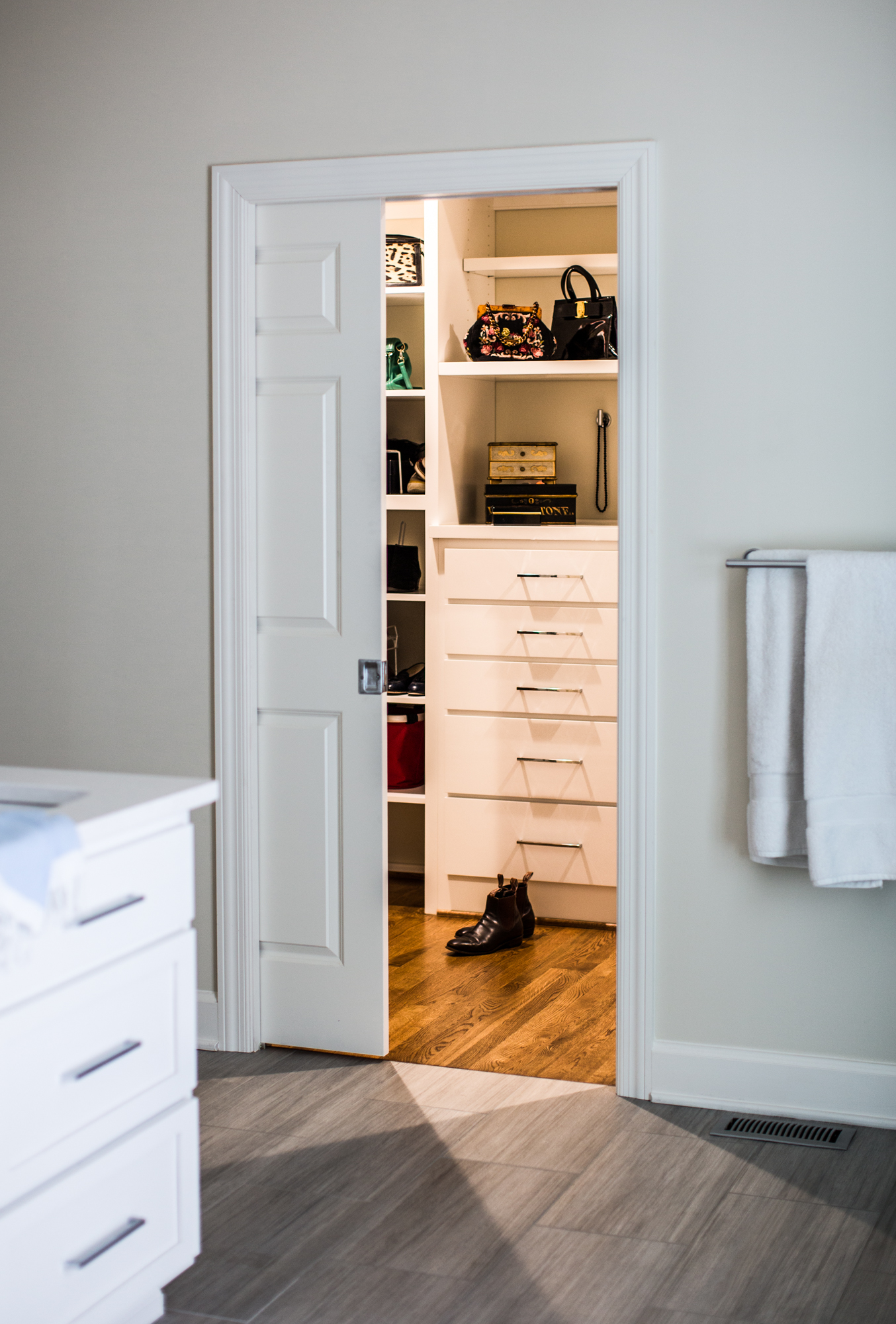 Custom Closet // Photo by: Andrea Behrends
The term "aging in place" need not evoke thoughts of long institutional grab bars.  With the help of a designer, a seamless, elegant approach can be achieved making your new bathroom not only safe, but feeling like a trip to the spa!
Check out more of this project on our Houzz page!
Interior Anthology proudly worked in conjunction with contractor Trace Ventures and PDI of Nashville on this beautiful project.  For more information on contracting your next project please contact trace@traceventures.com.  Or for plumbing inquires please contact Charly Potter  at cpotter@plumbingdistributors.com.  All photography by the wonderful Andrea Behrends.