Interning at Interior Anthology has been such a wonderful experience for me. Not only do I get to work with incredibly talented individuals, but I get to be a part of the dynamic and diverse projects that come into the office. Here's a look at the various projects that have been keeping us busy and excited this summer:
Our Maple Grove project probably has me the most excited to see come to fruition. The Maple Grove project consists of a 1939 Georgian historic home that Interior Anthology will be renovating and furnishing. I am drawn to historic homes and can't wait to see what changes will be made to improve the home's current design. Plus, we were graced with the original blueprints for this home which you don't see every day. Very exciting!
We love Maple Grove as it was originally a horse farm and consists of an amazing home intended for entertaining, which perfectly suits the new owners. One of the owners has been an equestrian through most of her life and will carry on the traditions of entertaining guests at Maple Grove. We will be sure to tie in equestrian concepts and even Art Deco inspirations that will be complete the new look of this home. Check out our selections for the pool house that is sure to be a hot spot for entertainment.
Another wonderful project that we can't wait to see more of is the McMinnville Cabin.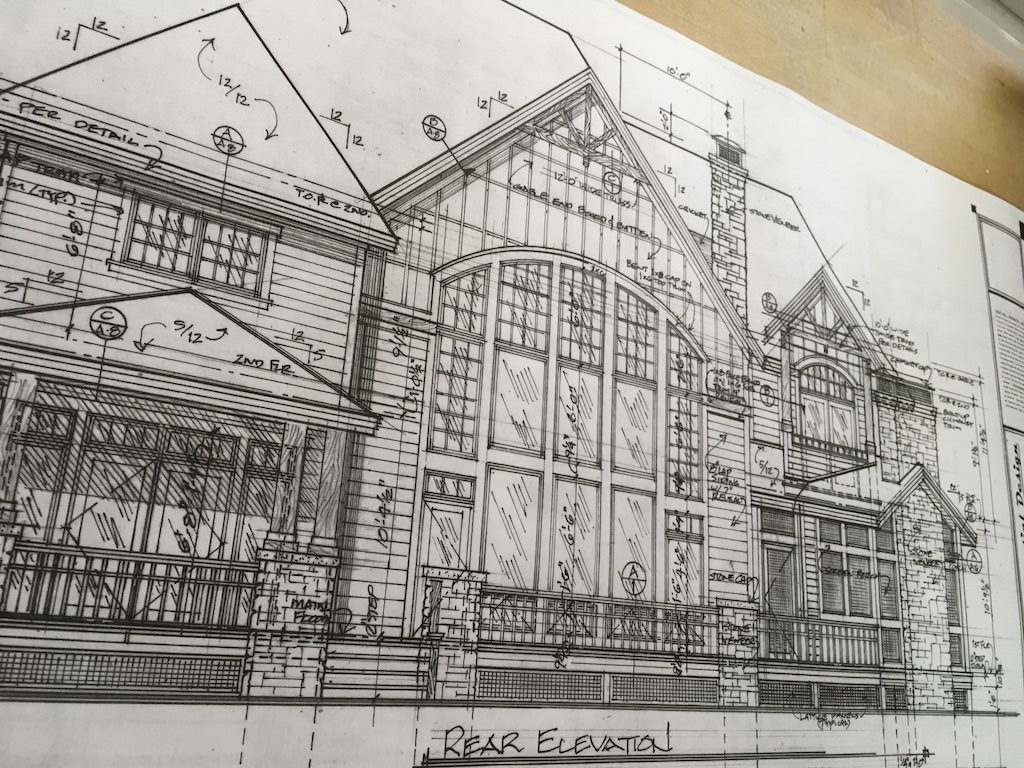 McMinnville Cabin – Exterior Elevation
We are still in the initial stages of this project. The land has been cleared and the footers are in place. We are just as thrilled as our clients to make this vacation home a reality.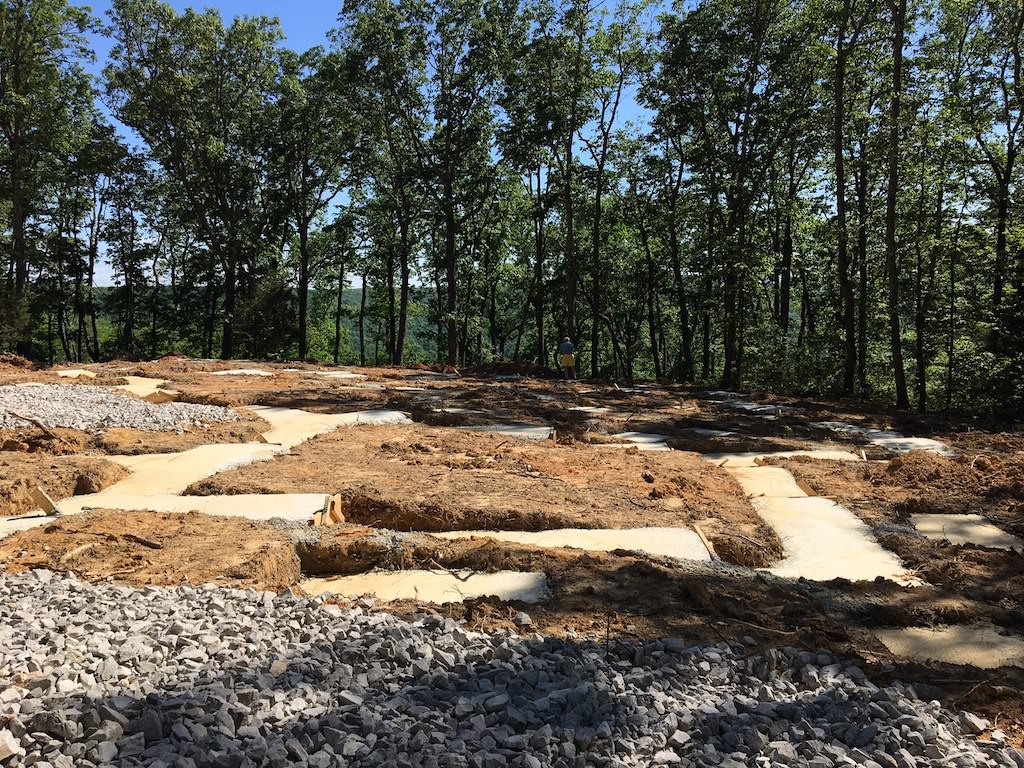 Property clearance for McMinnville Cabin.
The McMinnville Cabin will be a rustic log cabin with all the modern luxuries. To stay true to the wooded landscape, the owners would like to include custom stair railings made from branches.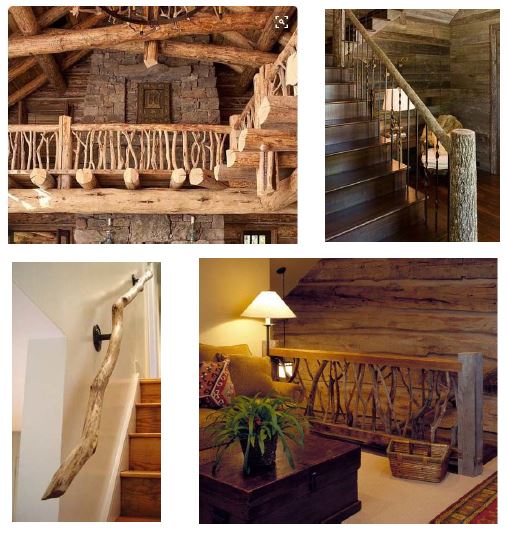 Stair railing concepts for McMinnville Cabin.
Scouting for unique, rustic finds to pair with the cabin has been such a joy. Check out this 20th century, carved folk art fire screen we came across in an antique store recently.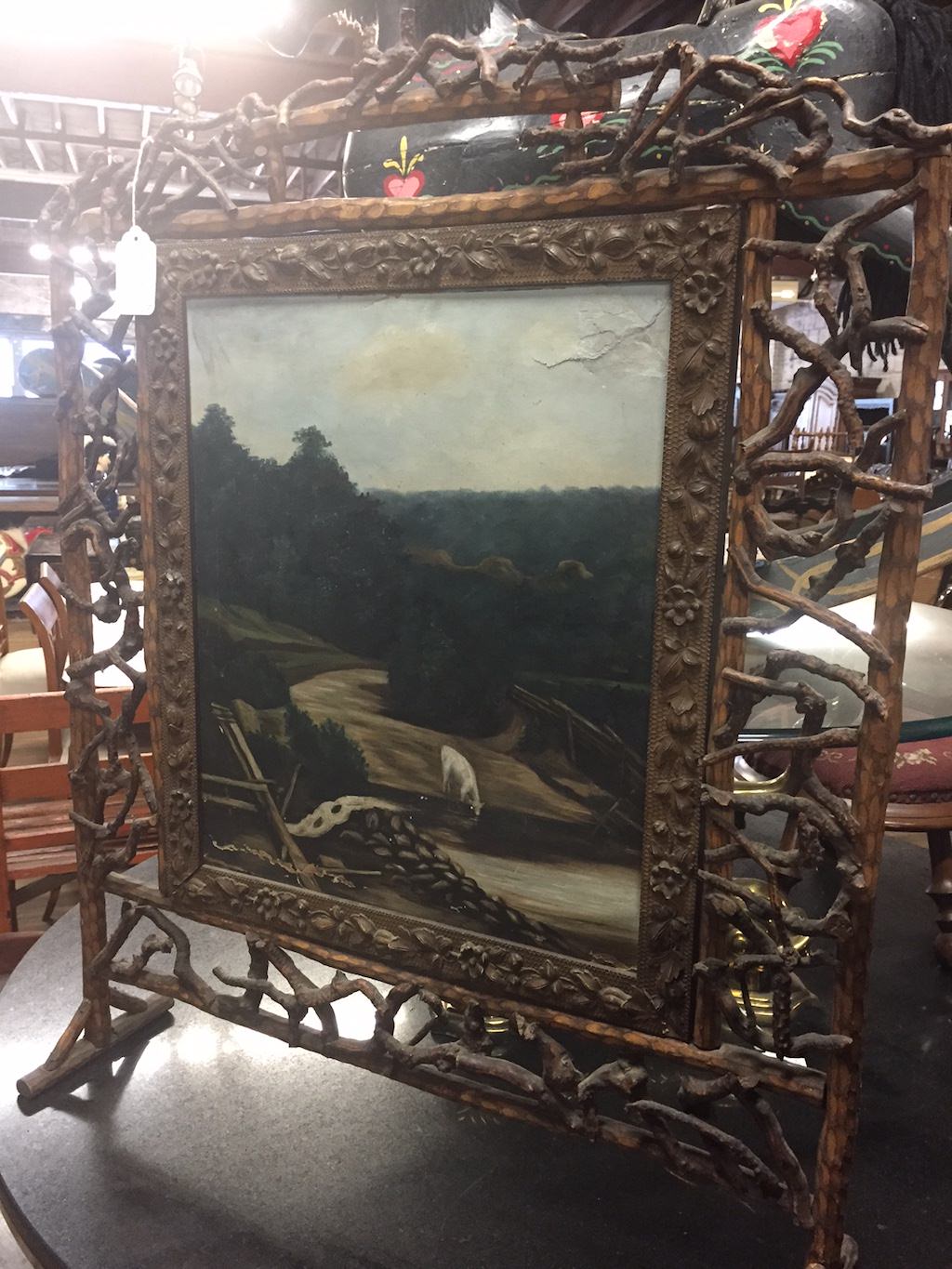 In addition to the wonderful homes we are working on this summer, we have had some great artwork being installed around Nashville. Our favorite art installation this year is the Hainsworth Collection at Nashville's Lipscomb University. Interior Anthology oversaw this installation which includes American paintings from the 19th and 20th centuries. Find out more about this wonderful collection here.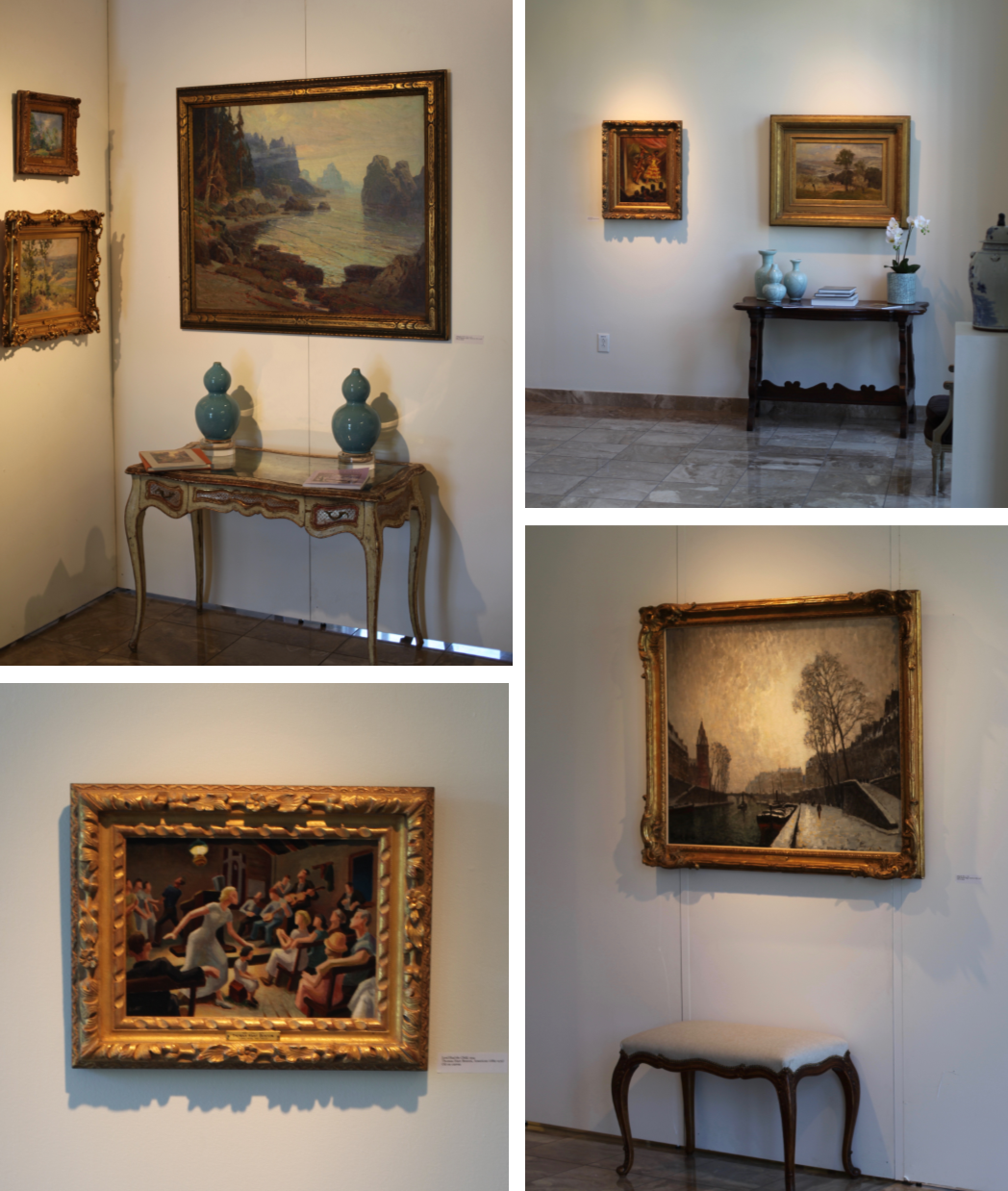 Lastly, we have had a great time working on various spec houses in the surrounding Nashville area. It's been terrific to be an active part of creating new homes for the influx of people that are moving to our city. I have enjoyed seeing these projects start out as an idea on paper and transition to real life structures.
I loved getting to watch the details come together one by one, from custom details on the entry wall, to kitchen cabinet installations, to a more complete exterior appearance. I certainly enjoyed getting to play a part in this process, in which finishes and other selections were made to turn this house into a home.
Ries Project // West Nashville
The blog was written by: Rachel Tate