As summer slowly comes to an end and the nights become cooler, we hope to inspire you to entertain and host like an Italian. The evening's ambiance is dedicated to family and friends, but also a menu that is reminiscent of the distinctive aromas and flavors of Italy as refined styling ideas inspire "la dolce vita".  
Entertaining at home is a wonderful way to catch up with family and friends while simultaneously indulging in delicious food. In traditional Italian fashion, time spent with loved ones should always be personal and have an intimate setting. Creating an atmosphere where your guests can converse and enjoy one's company is so important.  
We have created a warm yet casual and relaxed atmosphere for this late summer Italian feast. Our table setting is curated with a mix of dishes that creates a very eclectic style combined with a classic assortment of striped and linen napkins and an assortment of candle sticks and votives. Italians reverence for the meal is a sacred ritual. They appreciate eating by candlelight, which gives the evening and the meal the kind of softness it deserves.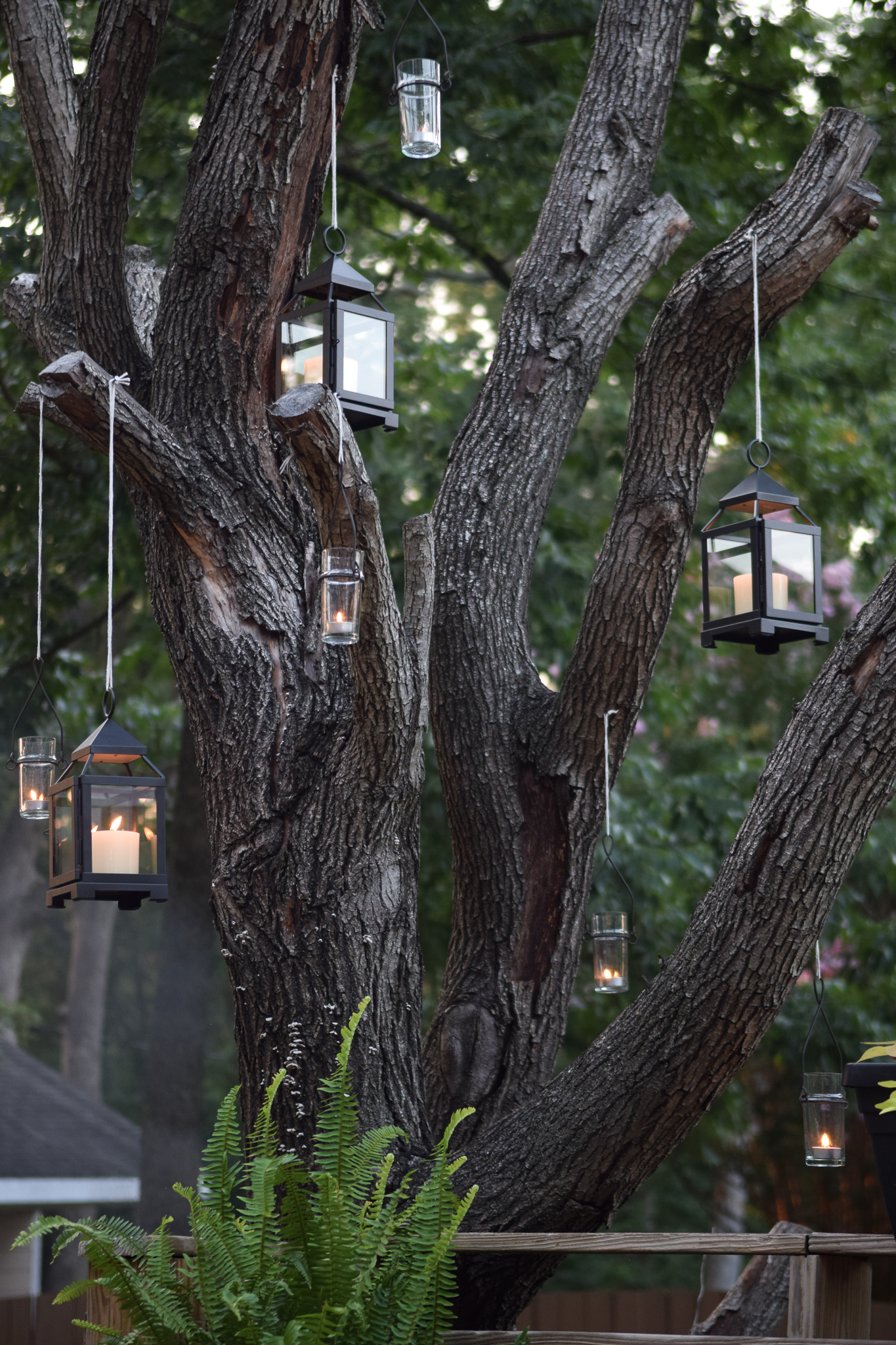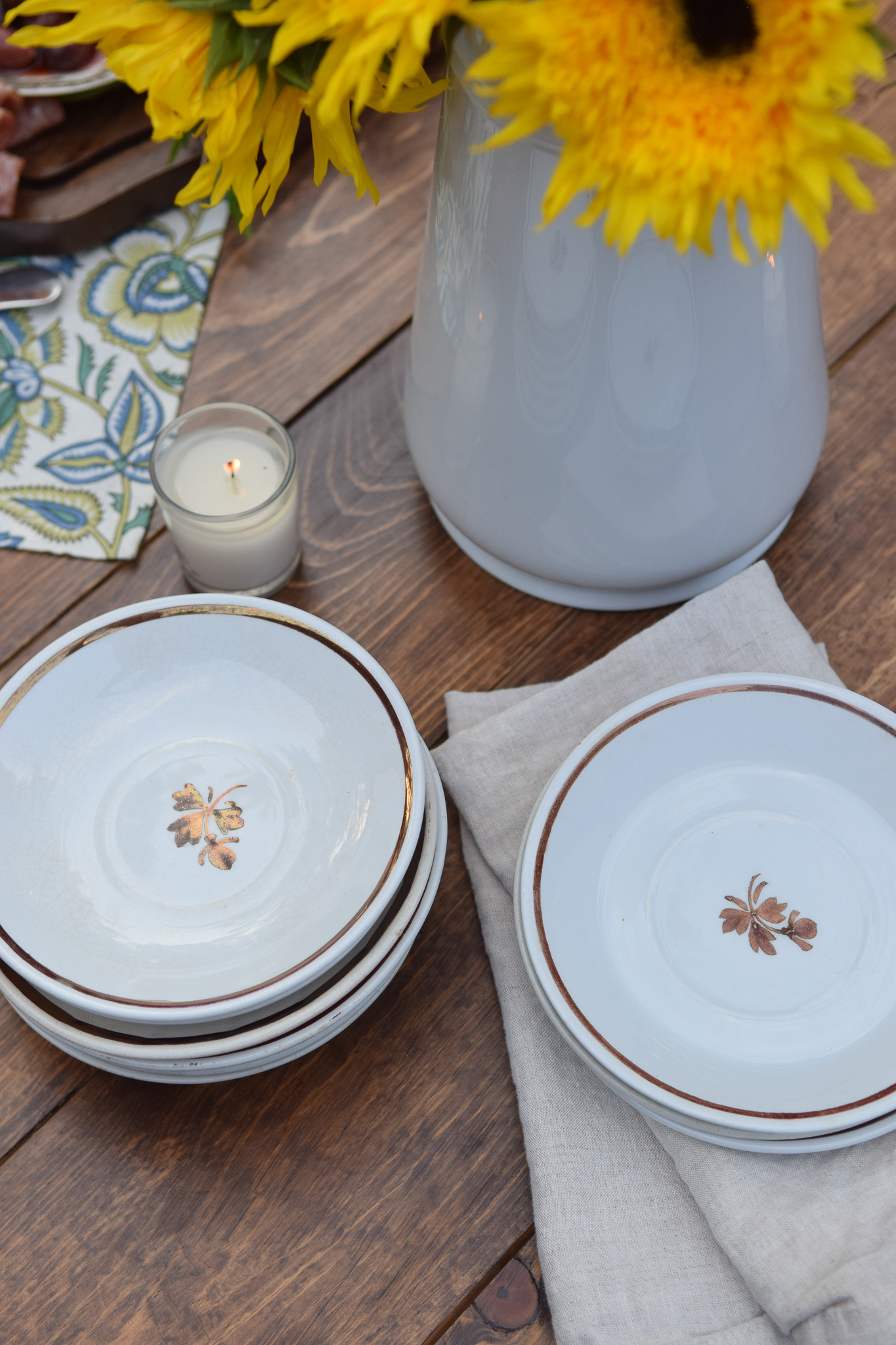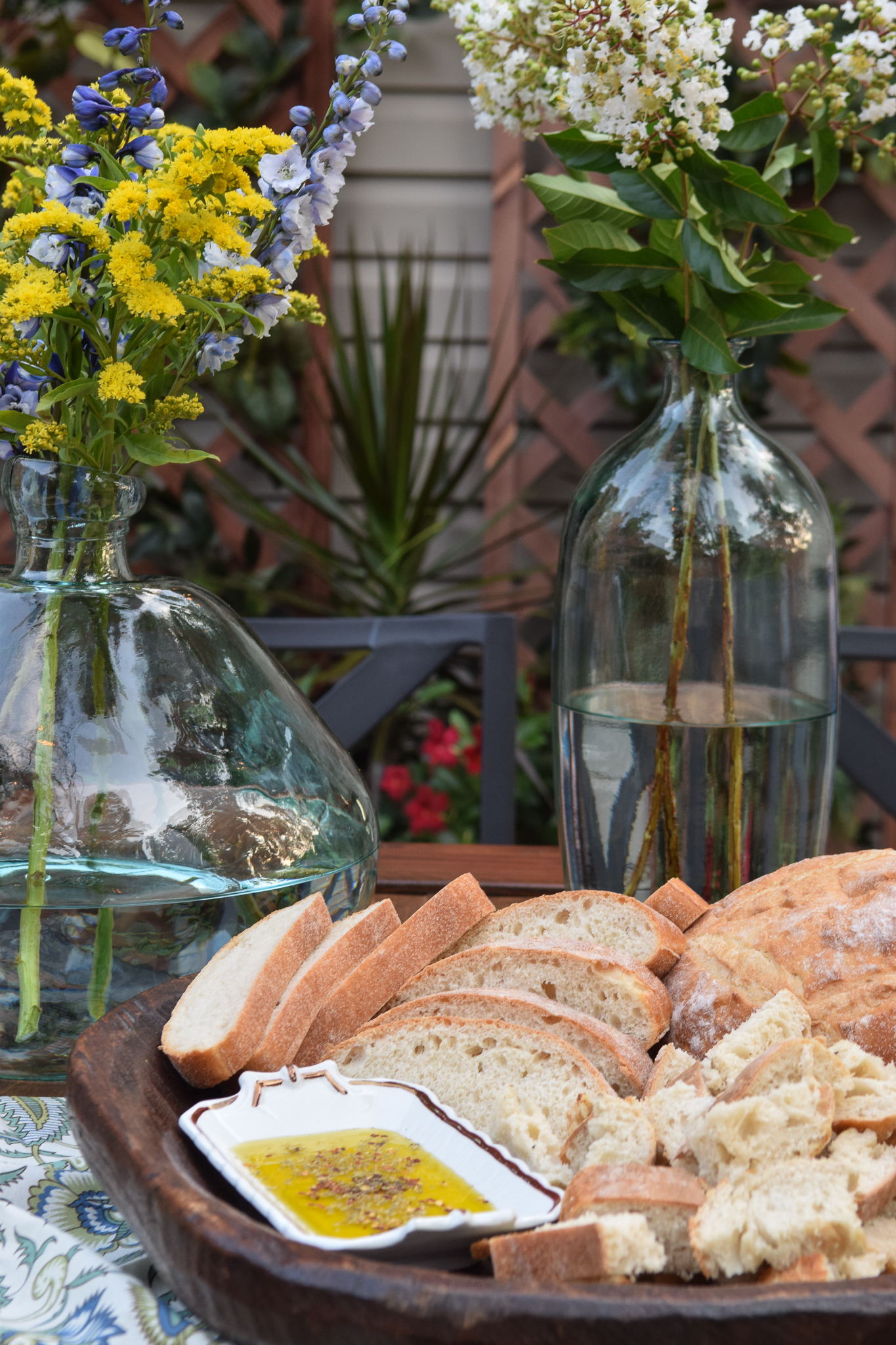 Photo Credit: Tiffany Clapp
Adding fresh cut flowers in recycled vases combined with potted basil we complete the perfect tablescape. The aroma of the basil fills the air encouraging guests to add some of the fragrant herb to their own plates to enjoy.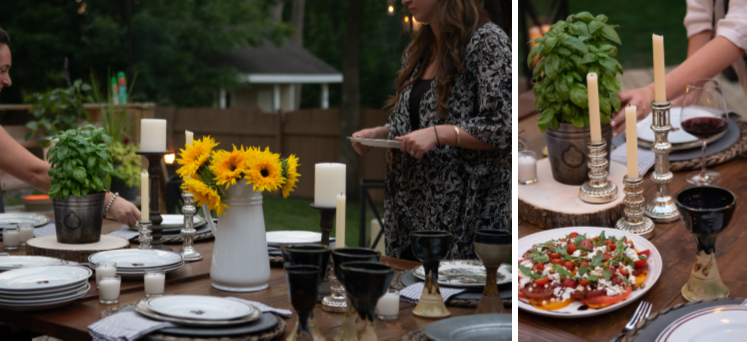 Photo Credit: Tiffany Clapp
Creating that intimate setting is important, but the food is what really brings the group together. Food should be as simple as possible preserving the ease and genuineness of Italian culture, which puts importance on the purity of tradition. When planning the menu, it is always important to follow the seasons; use local ingredients and enjoy them at their peak when possible. This adds a little extra love and appreciation to the dishes being served.  
 There are several courses to an Italian feast, which can be as relaxed, or as formal as you like. Most of the time these gatherings can go late into the evening as family and friends are enjoying time spent. We have put together a well-crafted menu that will help you plan yours. 
Aperitivo 
As guests arrive and mingle they are greeted with aperitivos. For Italians, aperitivo is known as a glorious time usually starting around 6 o'clock in the evening, and is a great way to start relaxing and unwinding from the day. During aperitivo you typically will enjoy a cocktail and small plate nibbles such as olives and nuts. Aperitovos are designed to stimulate and prepare the palate for the food to follow.   
 We served an Aperol Spritz which paired perfectly for the  late summer evening. This Italian cocktail is crisp and refreshing and a staple for Italians all over Italy! Wine and beer can also be served for guests who prefer. Who can pass up a good glass of Italian Chianti or Pinot Grigio?!?!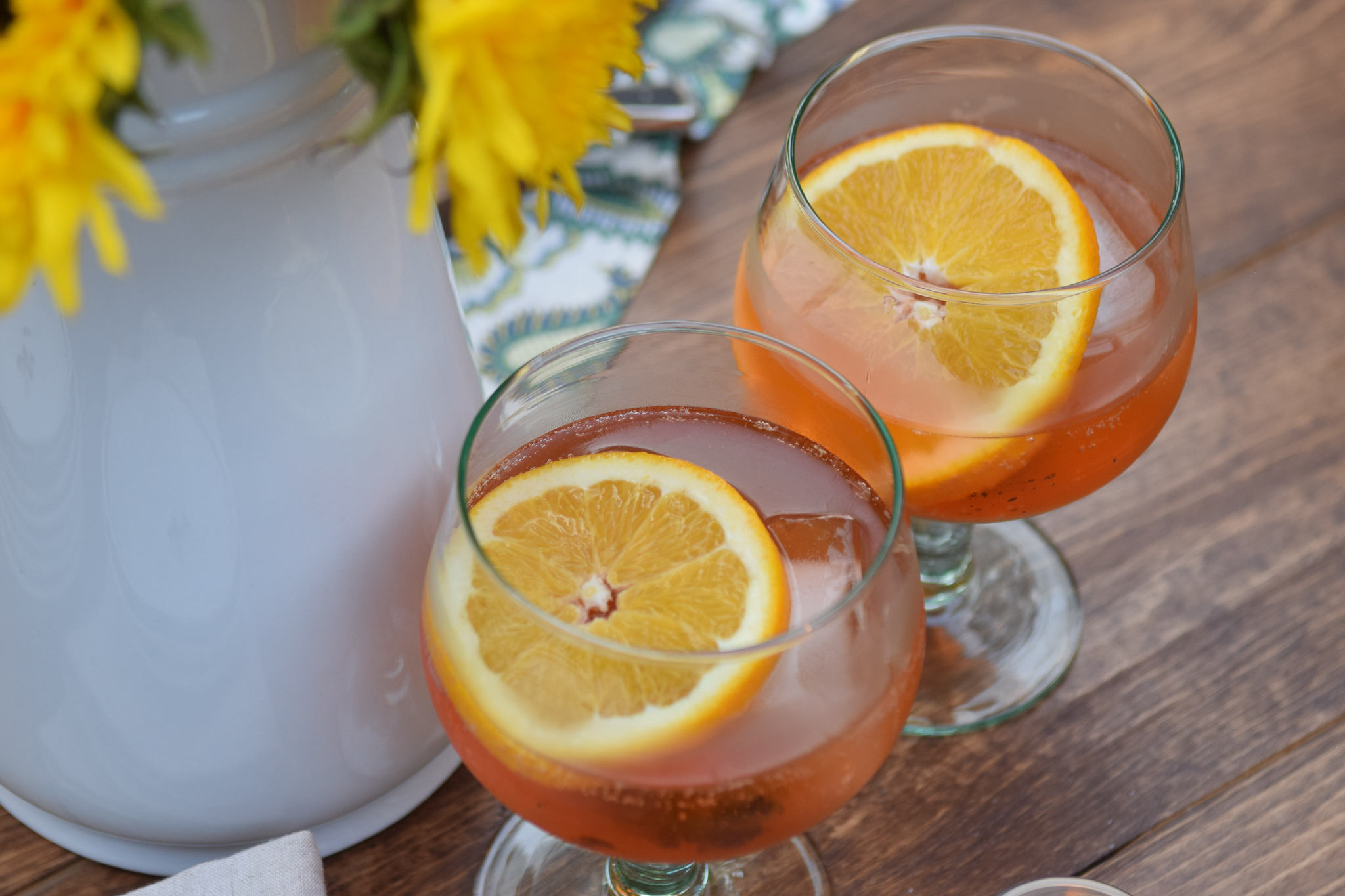 Photo Credit: Tiffany Clapp
 Antipasti 
This course is commonly known as the starter and is slightly heavier than the aperitivo.  The antipasti will consist of a charcuterie board, small crostini bites, and one to two more antipasto dishes depending on how many guests you have. Sometimes if it is more of a casual setting you will find the aperitivo and antipasti courses combined.  
 For this course, we carefully curated a charcuterie board that had a selection of regional cheeses, meats, olives, and crackers. Below we have listed these items to give you some inspiration on how to make yours.
              Parmigiano Reggiano                                                       Fontina
             Balsamic Bellavitano                                                          Pecorino Romano
             Goat Cheese bathed in Red Wine                                Fresh Mozzarella
             Kalamata Olives                                                                   Blue Cheese Stuffed Olives
             Assorted Nuts                                                                       Sundried Tomatoes
             Rustic Sourdough Flatbread                                          Toasted Crisps
             Italian Parsley and Rosemary for garnish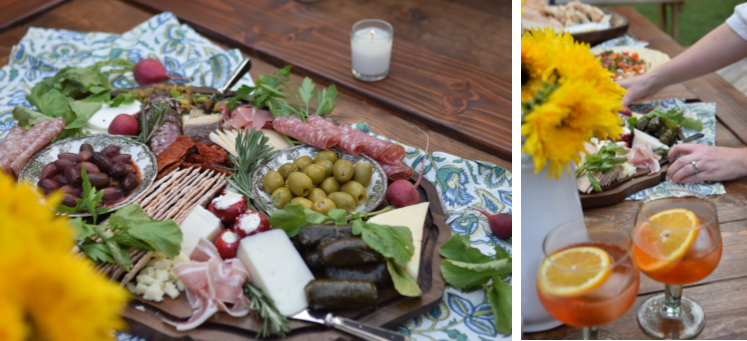 Photo Credit: Tiffany Clapp
Alongside the charcuterie board we had garlic Caprese crostini melts and an assortment of Italian style breads with an Italian dipping oil . This is a great combination of antipasti dishes that is easily prepared and easy for guests to eat while mingling with family and friends.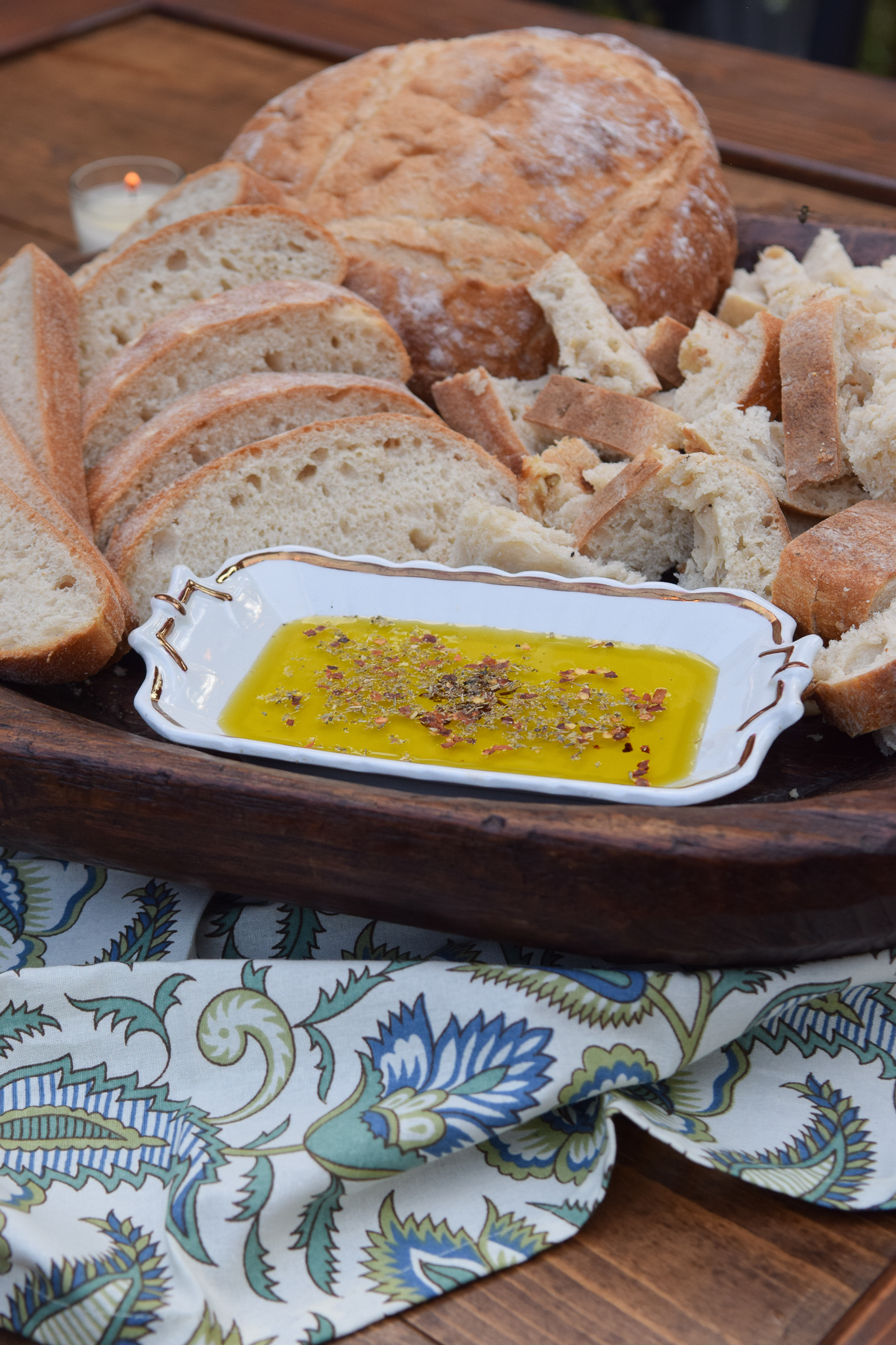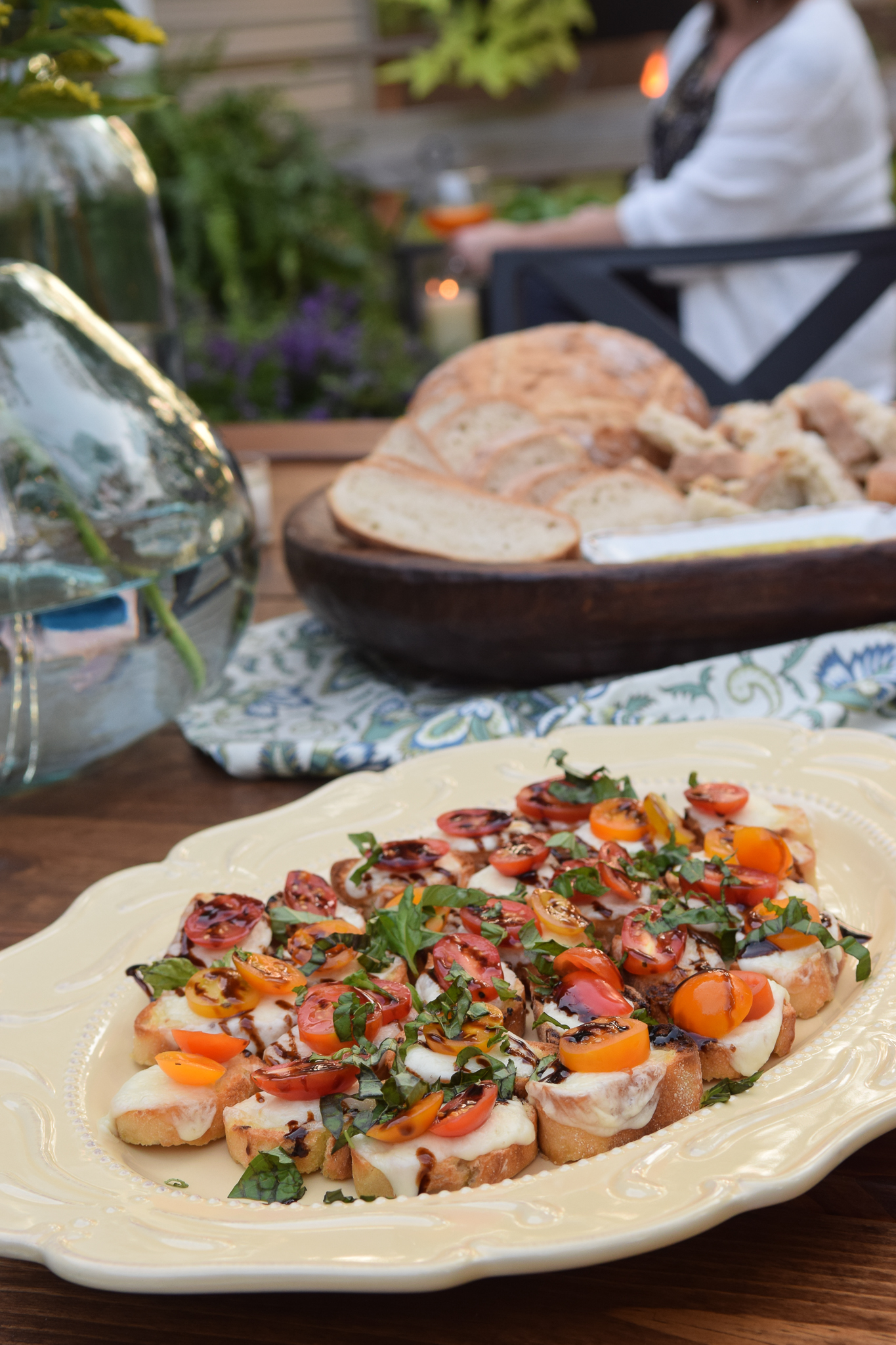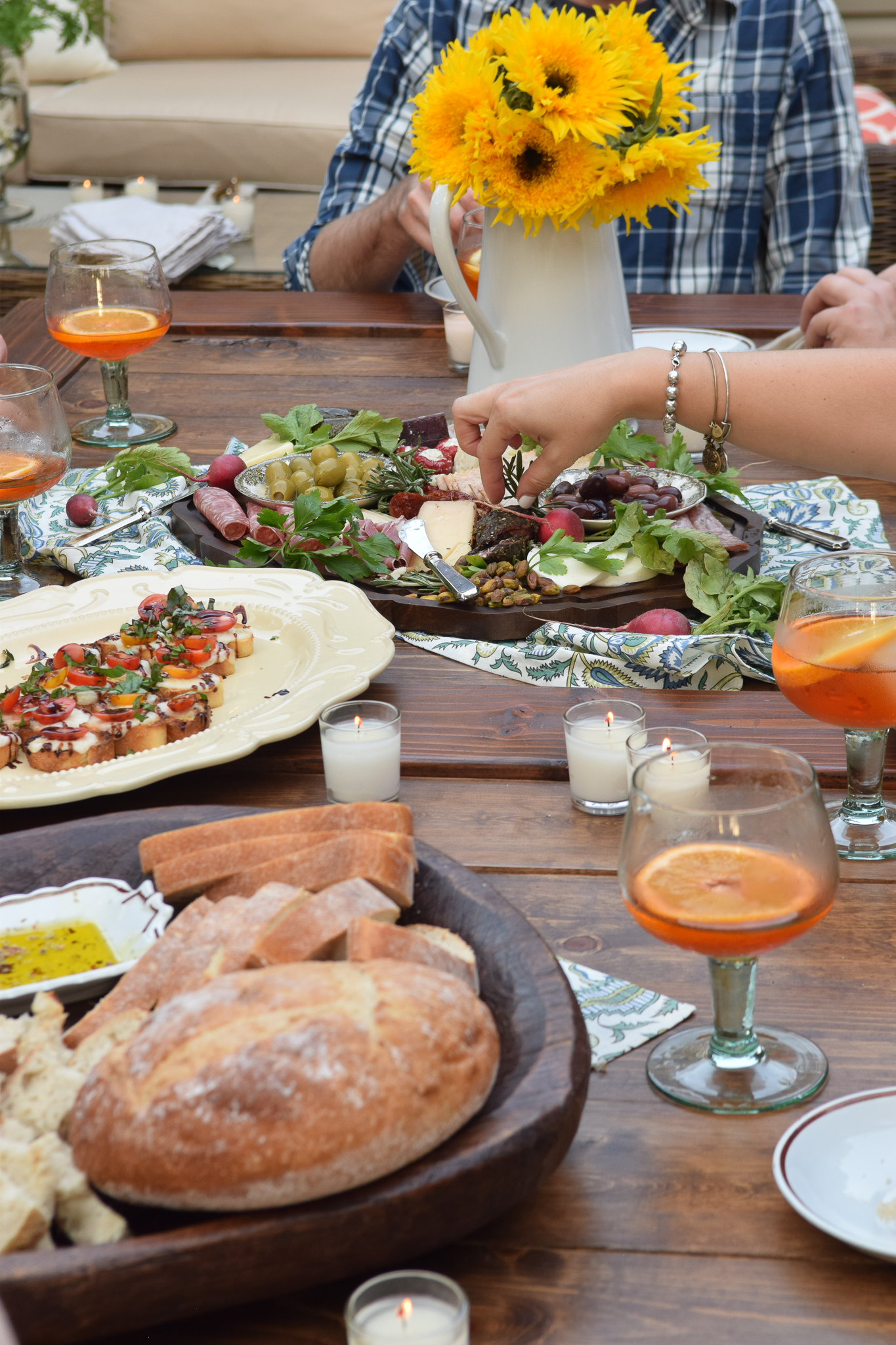 Photo Credit: Tiffany Clapp
 Primi  
Primi is the start to the main courses which typically consists of pasta and contains fine and lavish ingredients. Pasta, risotto, gnocchi and soups are some options to serve for this portion. On our menu we went with a delectable rustic pasta with cheesy chickpea crumble and heirloom tomatoes.
                                                                                         Secondi
In this course you will find savory dishes that are focused around different meats and seafoods. We prepared two dishes for this course, and gave our guests the option between chicken cacciatore with cheesy parmesan polenta or campanelle with fresh puttanesca with herbed garlic salmon.  Both of these main dishes were accompanied by freshly homemade focaccia bread that was the most heavenly thing you have ever tasted.  
Contorni 
Contorni dishes are served alongside secondi dishes. These dishes are commonly vegetable based. Typically, these are served on a separate plate to preserve the integrity of flavors. We found two dishes that took advantage of produce in season. Our first dish was grilled pizza portobellos with lemon-y cashew ricotta  accompanied by a heirloom tomato carpaccio.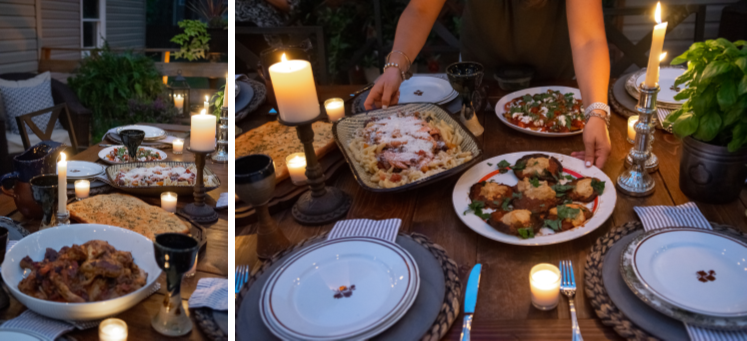 Photo Credit: Tiffany Clapp
Dolce 
Finally, dessert!! There are so many options to choose from it can be hard to pick one. Options include tiramisu, seasonal pie or panna cotta, and if you want something on the lighter side you can consider gelato or sorbetto. We finished off our Italian feast with conversation, company, and a mouthwatering classic panna cotta.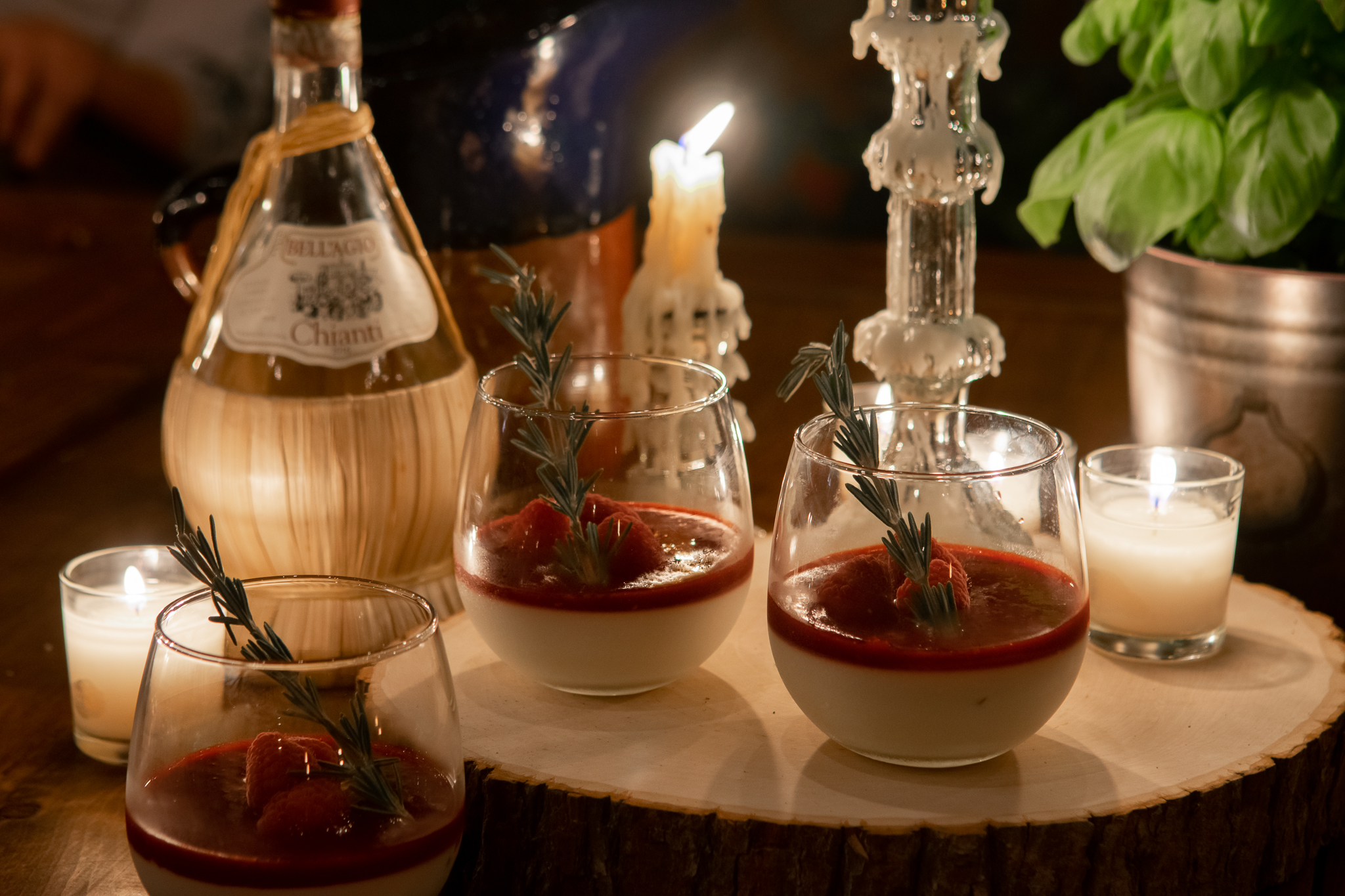 Photo Credit: Tiffany Clapp
With full bellies and grateful hearts we concluded our Italian feast, and said farewell to our family and friends. As Autumn grows near, we hope you feel inspired to take advantage of a beautiful Summer evening and invite family and friends to sit around a wonderful Italian-inspired meal.