August is a middle month. It lies smack-dab between fun in the sun June, beachy July, and precedes the cozy fall nights of September and October. I always feel stagnant and uninspired when August comes around each year, so for this month's blog I wanted to focus on inspiration and beauty. What better place  to turn than, Dior? 
Located in London is the Victoria and Albert museum, the world's largest museum for applied arts and decorative designs. It is currently hosting the biggest Dior exhibit the UK has ever seen. The exhibit entitled Christian Dior:   Designer of Dreams is so popular that it has remained sold out since February with two extensions since. The now ending, exhibit features 11 different galleries, showcasing 70 years of Dior's fashion house. Since we can't hop on a plane to London and visit this sold-out exhibit, I've highlighted five things the Dior exhibit has to inspire us all while we wait for crisp Autumn days.
The Bar Suit, 1947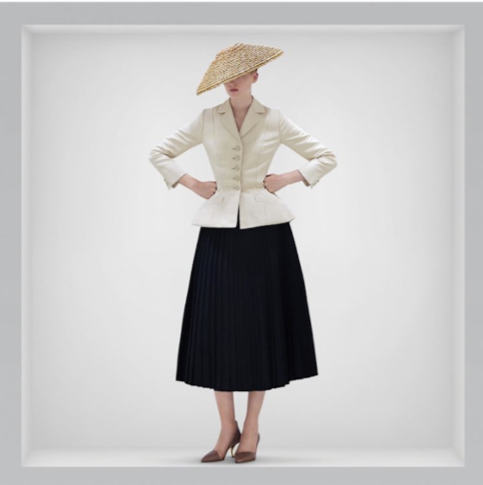 Photo credit: Victoria and Albert Museum, London 
Coming out of Christian Dior's first collection in spring, 1947 is the bar suit. This masterpiece is not only one of Dior's most iconic pieces, but was the foundation for women's fashion in the 1950's. This piece   features structured angles that emphasize the waist, and a full-form skirt.
Princess Margret's 21st Birthday Dress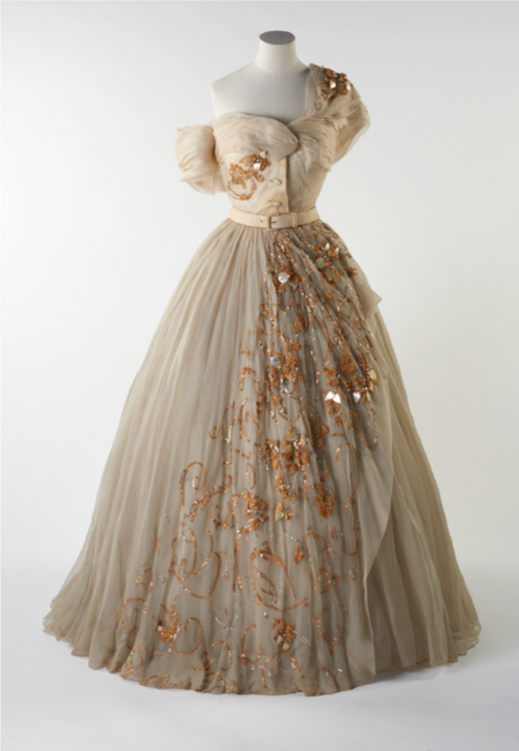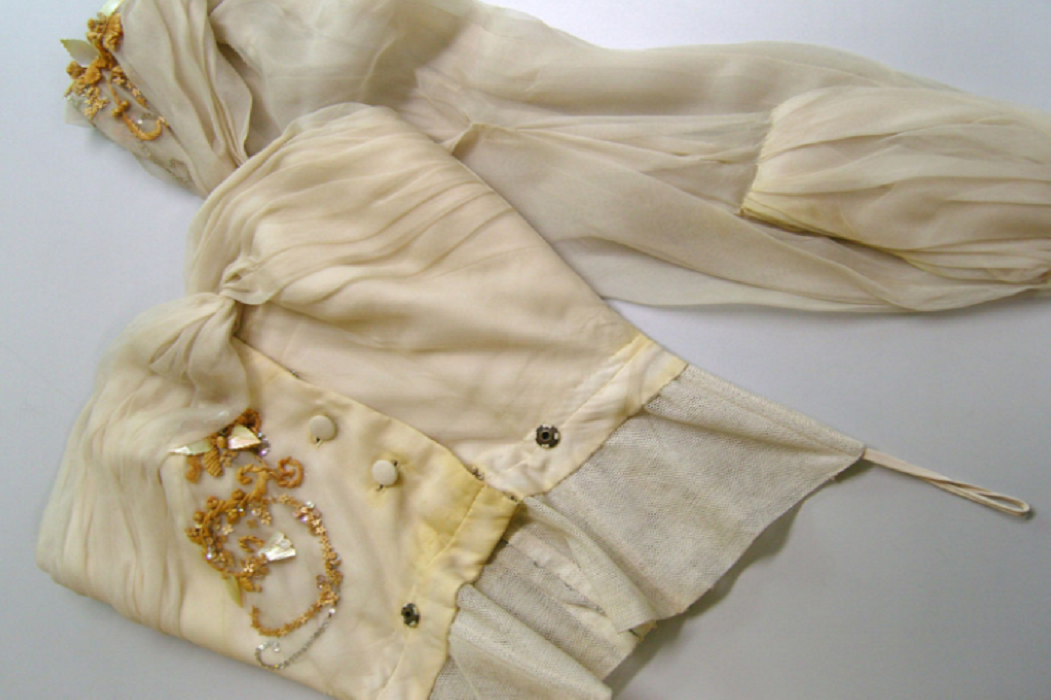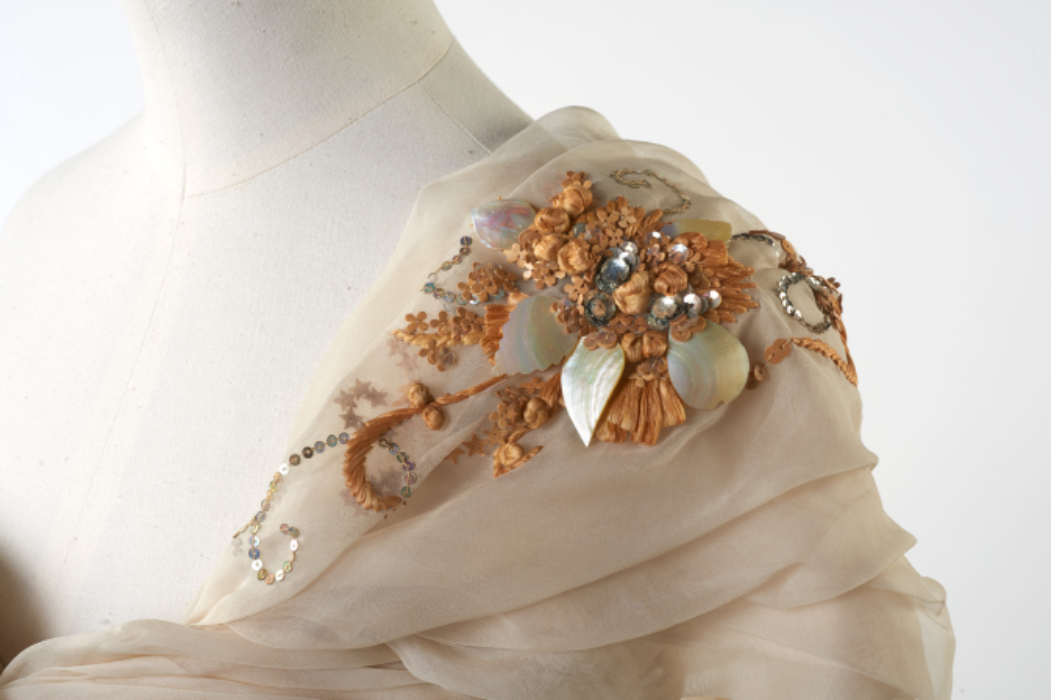 Photo credit: Museum of London
This 1951 Dior gown was designed for Princess Margaret. The gown's silhouette mimics Disney's 1950's Cinderella and is the highlight of Princess Margaret's famous 21st birthday portrait photographed by Cecil Beaton at Buckingham Palace.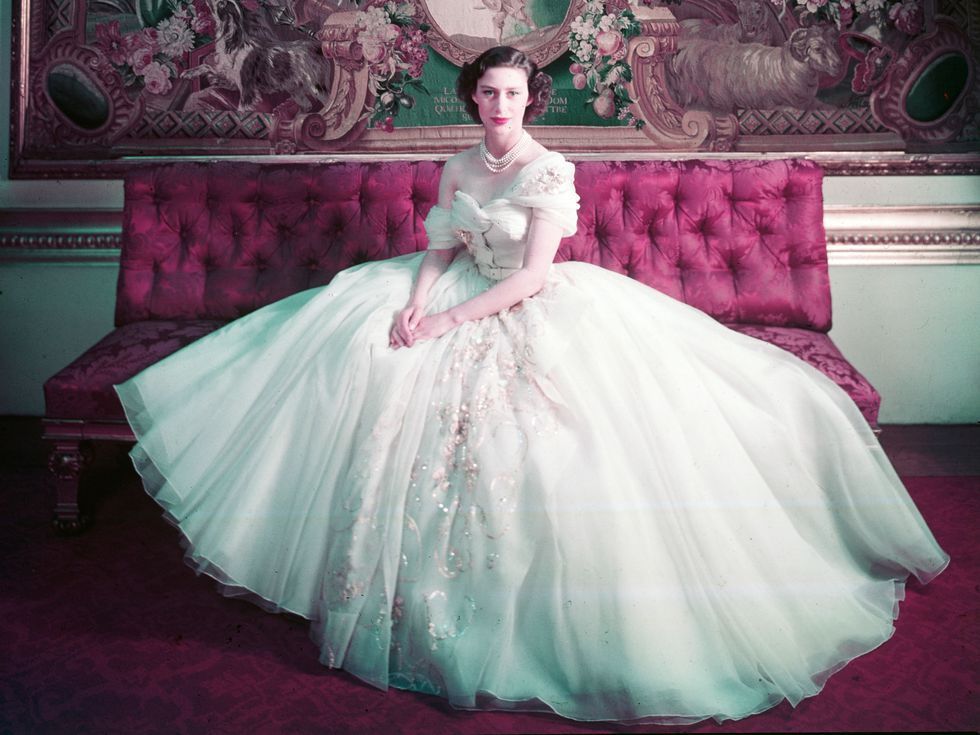 Photo credit: Cecil Beaton, Victoria and Albert Museum, London 
Elle Fanning's Cannes Dress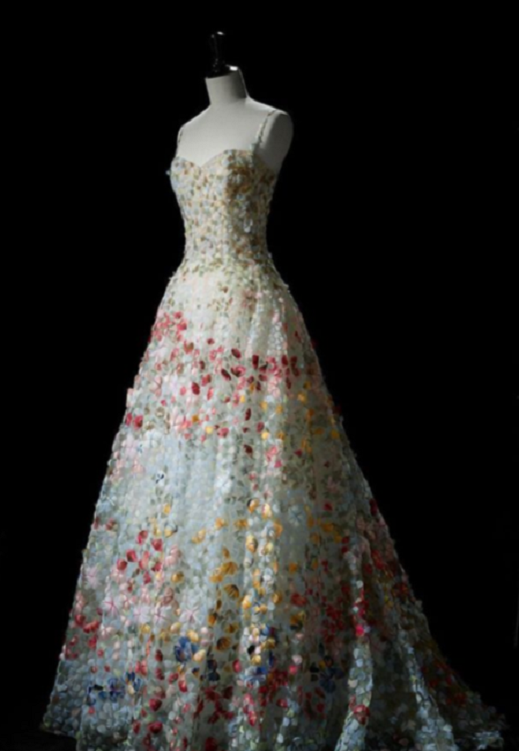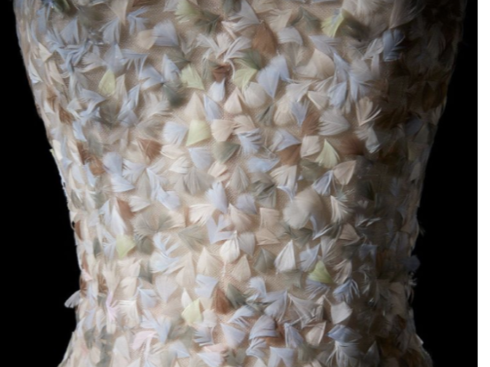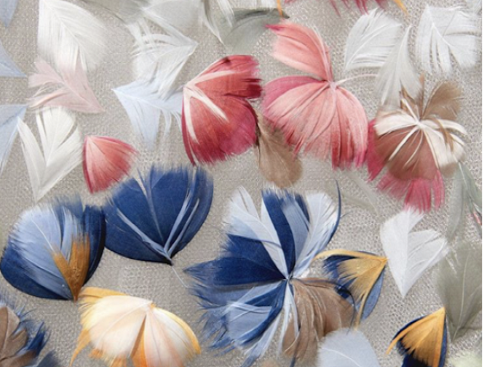 Photo credit: Victoria and Albert Museum, London 
Our next gown was designed by one of the house of Dior's designers Maria Grazia Chiuri for her first couture  fashion week in 2017. The gown features hundreds of hand stitched feathers and was inspired by Vincent Van Gogh's "Jardin Fleuris" painting. 
The Atelier Room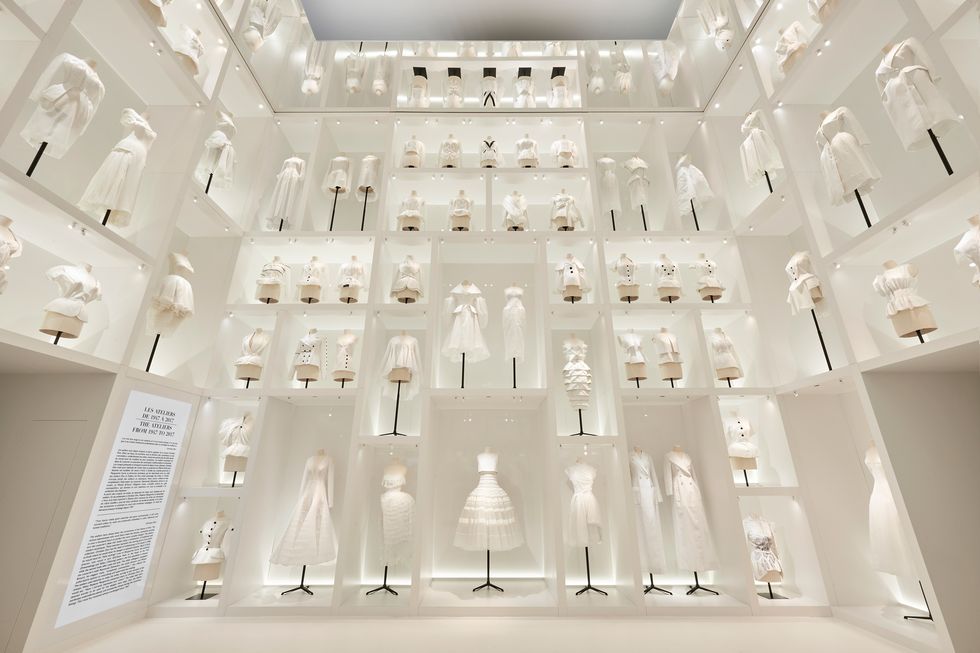 Photo credit: Victoria and Albert Museum, London 
This all-white room houses Dior's toiles from the Dior ateliers. Dior is a haute couture brand, meaning their designs are client-specific, and each garment meet a specific set of standards.  The first: the garment is hand-sewn. Yes, you read that right! Each garment in the Dior exhibit is hand-sew; everything from the intricate beading, to the perfectly-crafted inside seams. Each toile is a rough draft, the test garment.
The Diorama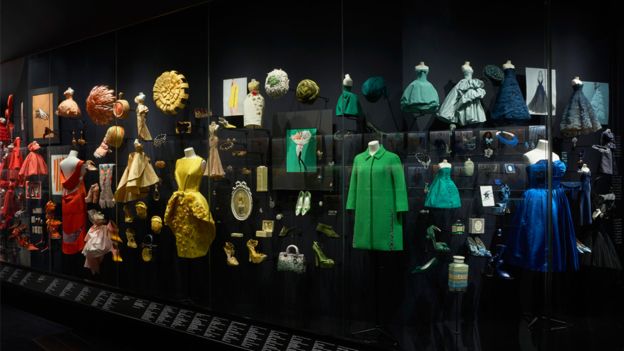 Photo credit: Adrien Dirand, Vouge
My last highlight of the exhibit is the color-wheel inspired, diorama. The gallery includes anything and everything Dior has offered to fashion over the years. Hats, handbags, jewelry, and shoes accompany their original sketches and illustrations. This stunning part of the gallery is certainly hard to miss, and one you'll certainly wouldn't pass quickly.
With the blazing summer months coming to an end fall allows us time to reflect on our failures and revel in our successes. August is book-ended by Autumn, a time to sow seeds of new projects in the coming year.  Much of this harvest will be for naught, but it is from the seeds of inspiration that our successes will grow.
"Real elegance is everywhere, especially in things that don't show" – Christian Dior