It is no surprise that the fourth largest city in North America is awash with culture, art and wonderful architecture.  We took a quick fall break trip and were only able to scratch the surface of what this great city has to offer.  This is a sampling of what we were able to dig into, which was just enough to completely fall in love with Toronto.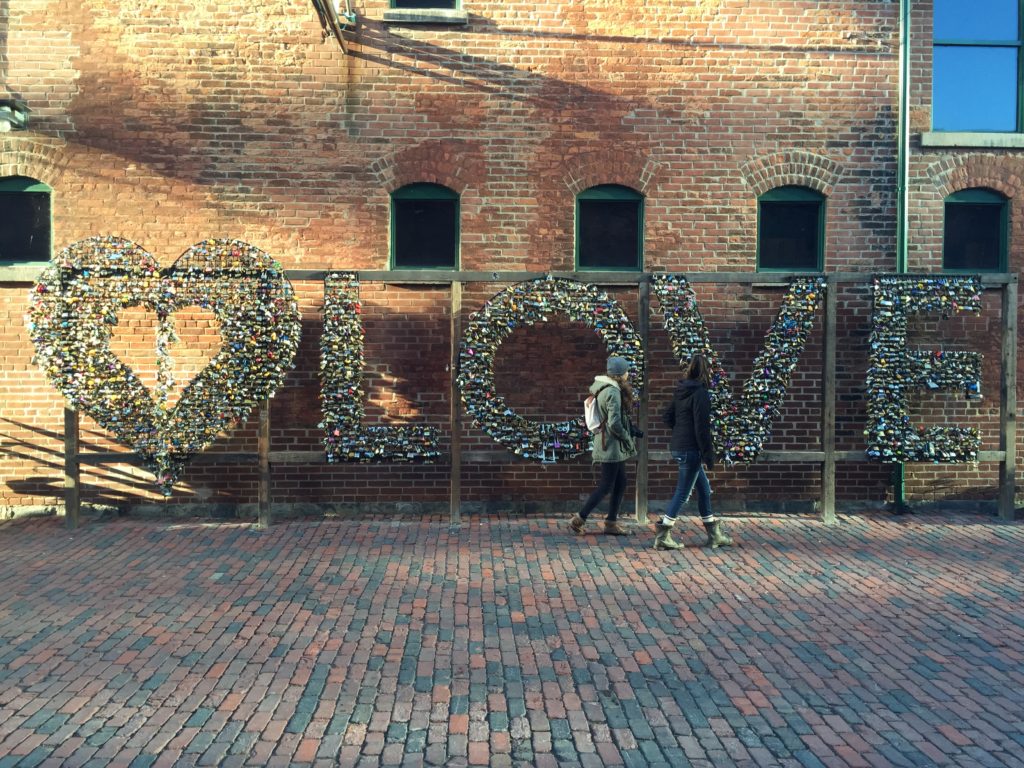 "Love Locks" – Historic Distillery District
To be fair, this trip was actually planned as a visit to Niagara Falls, but while researching the area I didn't find enough to capture our attention for the time we had allotted. So with a wider scope on the map a greater plan was hatched. The first night we would arrive in Niagara, setting us up with as much time as needed the next day at America's oldest state park.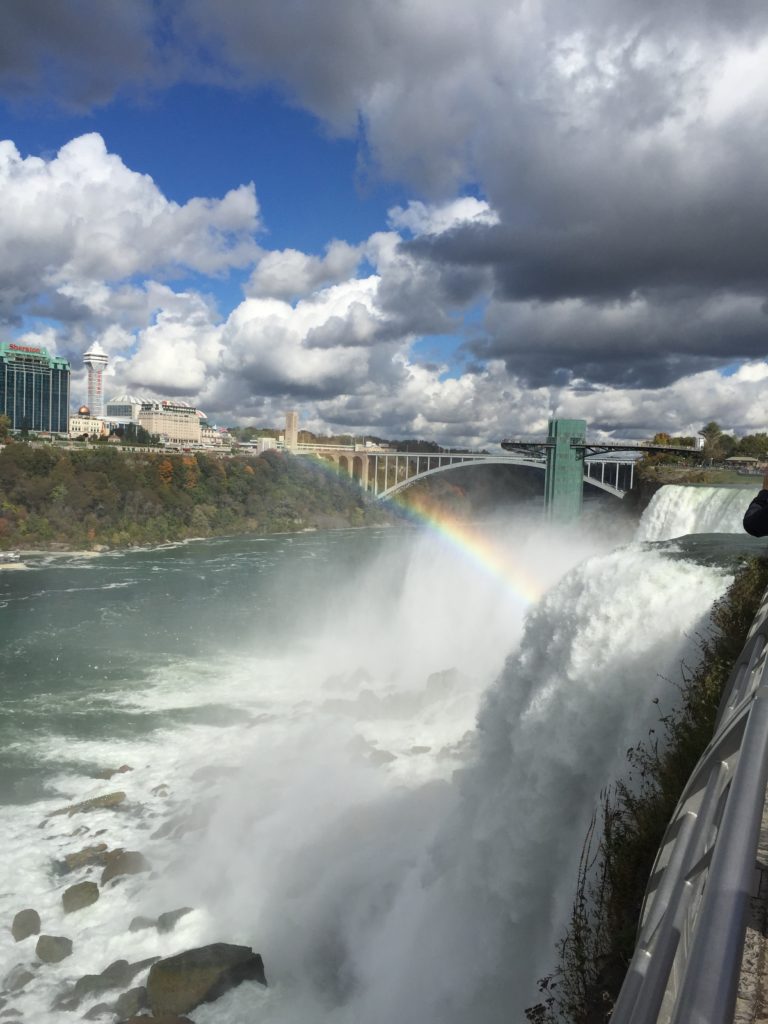 Niagara Falls – American Side Facing Canada
150,000 GALLONS PER SECOND!!!!
With a passion for historic, boutique hotels we chose to spend our night in Niagara at The Giacomo.  Built in 1929 as an office building in the Art Deco style it has a funky Mayan theme going on and was very comfortable for our one night stay.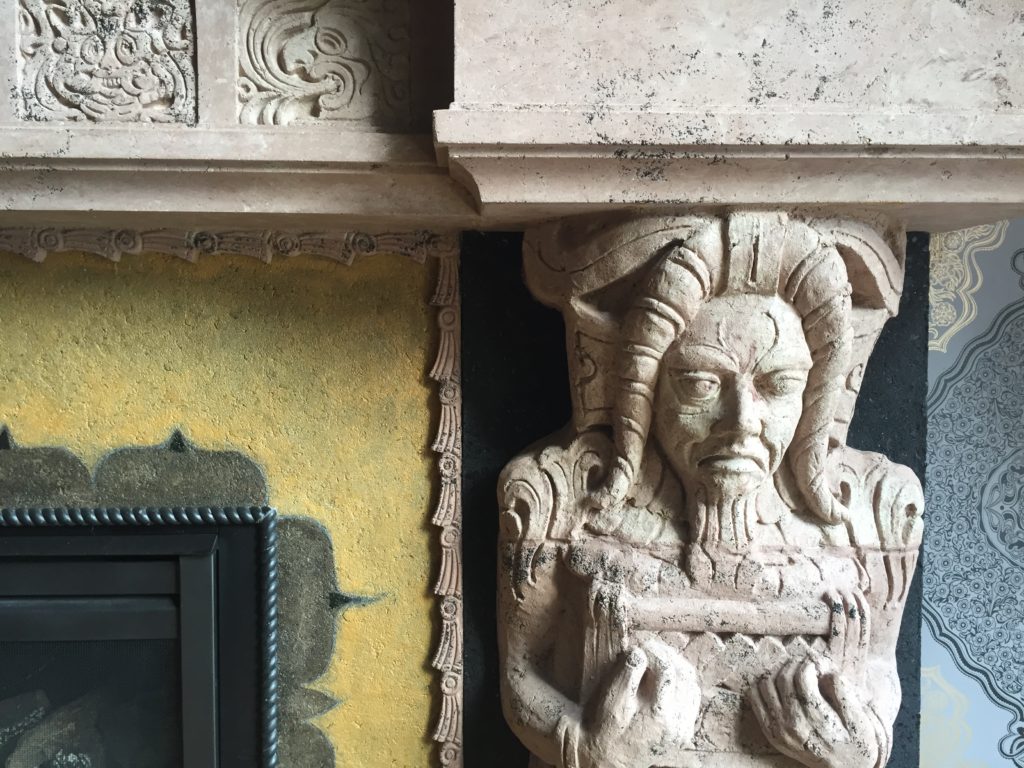 After a few hours at the iconic Niagara Falls, and a beyond expected interesting border crossing, off to Toronto we go!  While stopped in traffic along the way, enough to give even Nashville a go, we decided to take a pit stop at the Port Credit area in Mississauga; glad we did!  Stumbled up on Door Fiftyfive and not only was their food delicious, they had the most fun steam punk bathrooms!  Speakeasy vibe complete with whisky tunnel you can tour.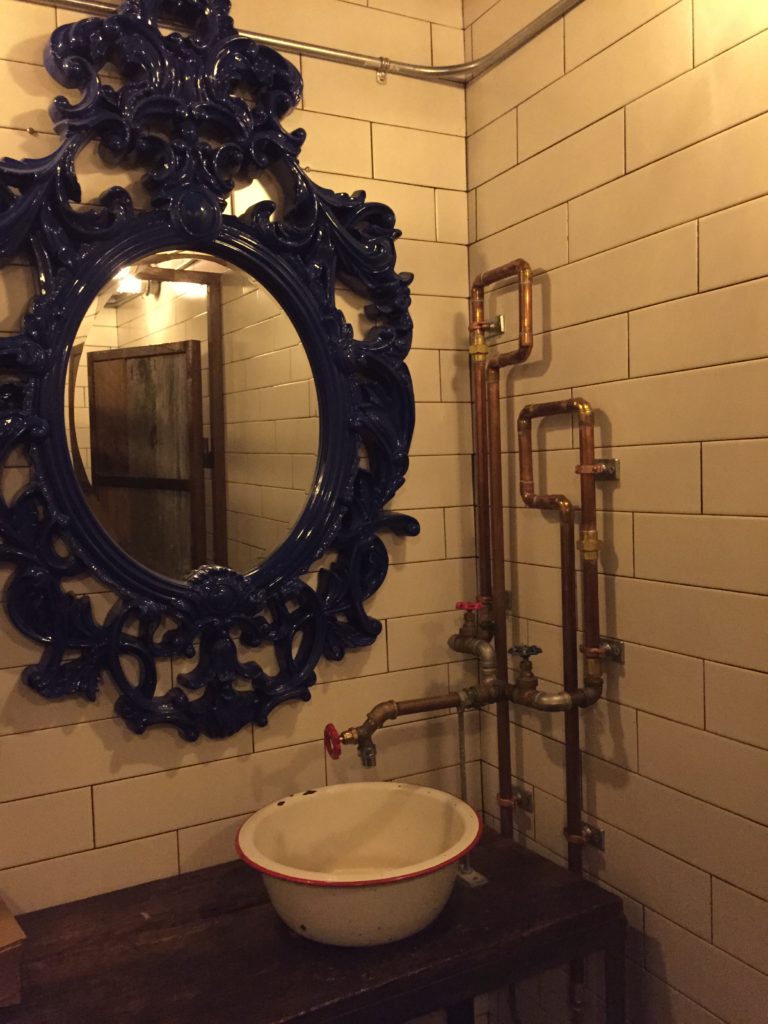 While in Toronto we stayed at The Grand located in the Garden District. The indoor pool was gorgeous, we had the cutest deck area off of our suite, and there is a ….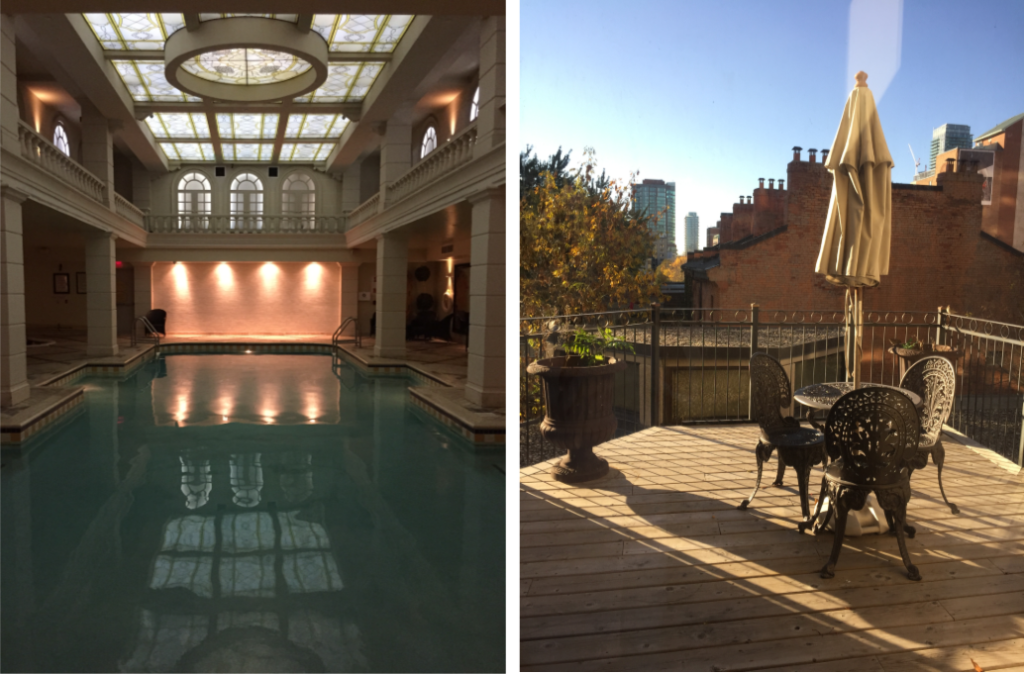 The Grand | Indoor Pool & Suite Deck
…roof top garden complete with hot tubs and large screen videos.
https://www.instagram.com/p/87BedkLLJ7/?taken-by=jennguth
Of course we checked out the amazing architecture Toronto has to offer.

CN Tower | Brookfield Place | St. James Cathedral
One of the things I love most about Toronto (other than the fact it's home to Frank Gehry) they have the amazing ability to salvage historic buildings and incorporate contemporary modern architecture seamlessly.  Google 
Royal Ontario Museum
 and thank me later.
Both Rick and I are suckers for Greek Revival and Toronto has no lack of downtown curb appeal!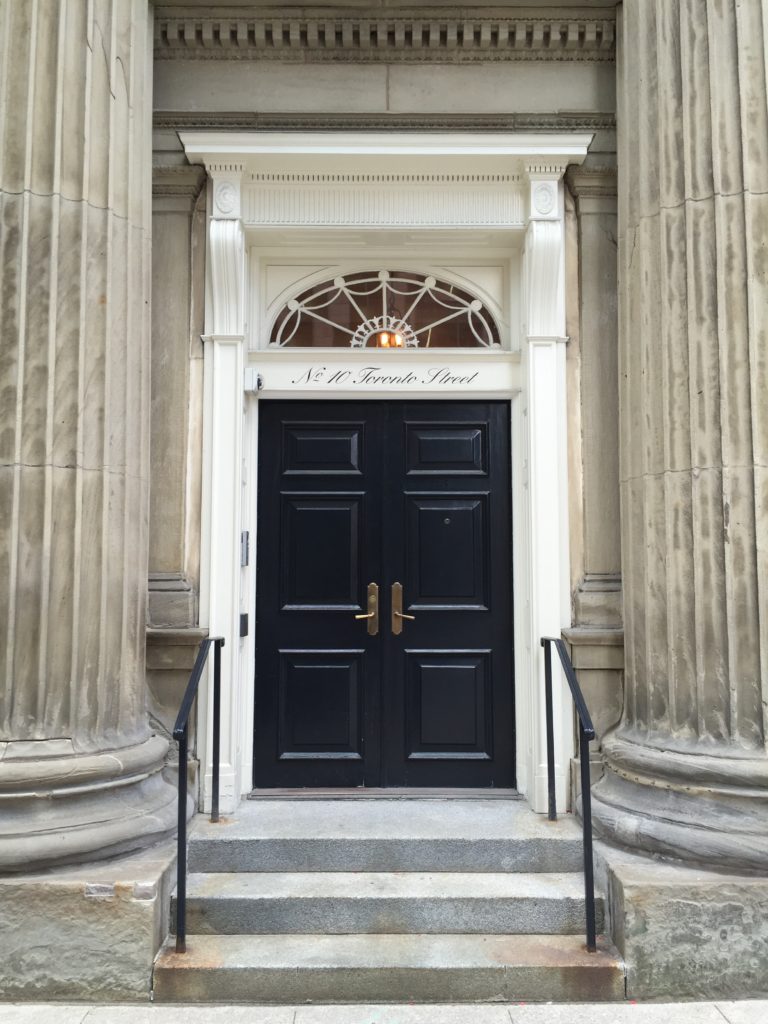 One of my favorite buildings was the Gooderham flatiron building.  It was completed in 1892, ten years before New York City's flatiron, and has the most wonderful trompe l'oeil mural by Derek Michael Besant on the backside.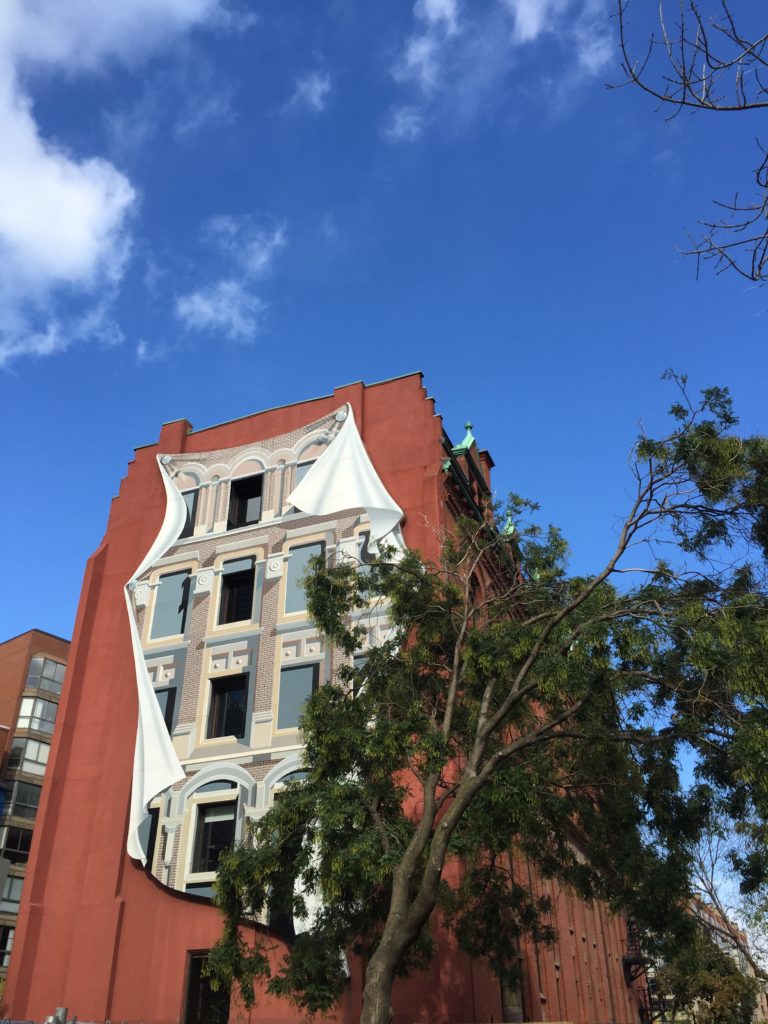 "The Flatiron Mural" | Derek Michael Besant
We took a tour of 
Casa Loma
 and trust me, it does not disappoint! Completed in 1914 and coming in at a mere 64,700 sq ft., the 7 floor, 98 room home was, at the time, the largest private residence in Canada.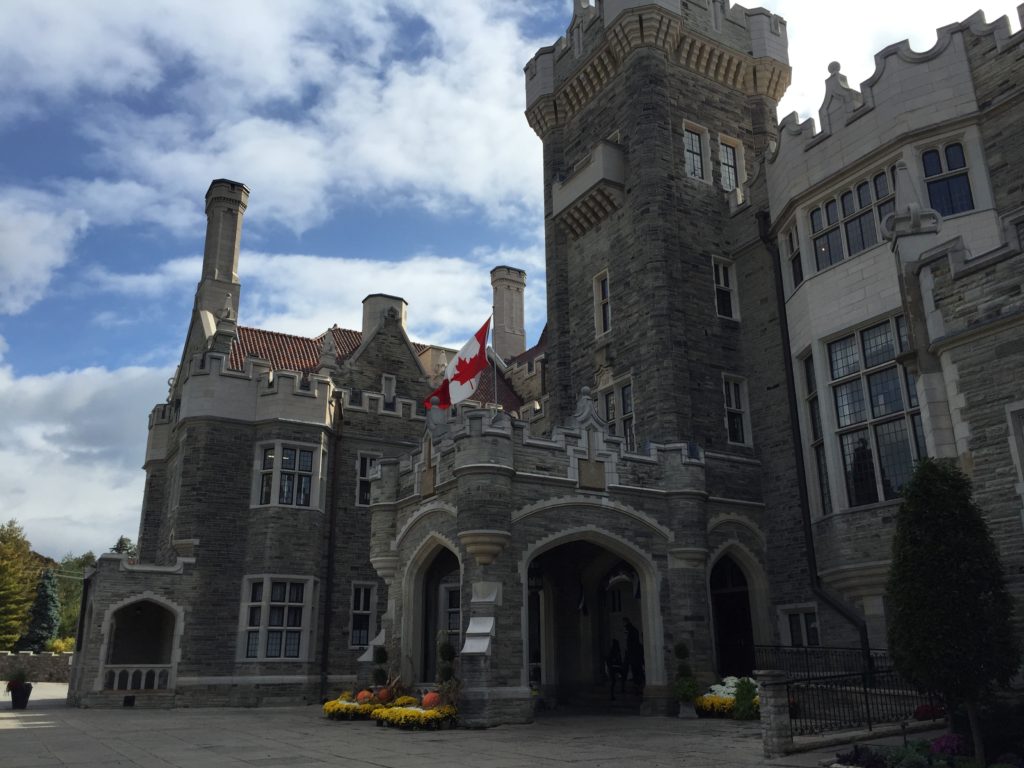 Of course it has lavish great halls, ballrooms, conservatories, towers….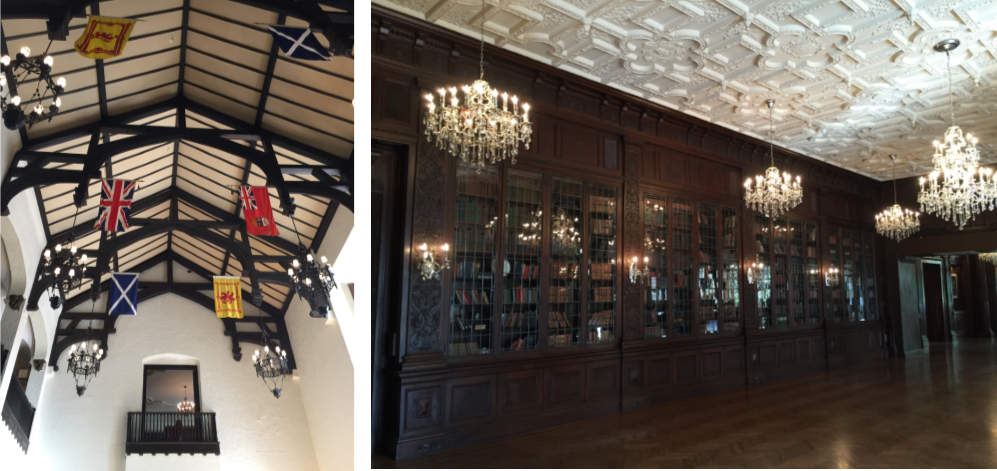 Casa Loma | Great Hall & Library
But also has the most beautiful details. IN. EVERY. SINGLE. ROOM!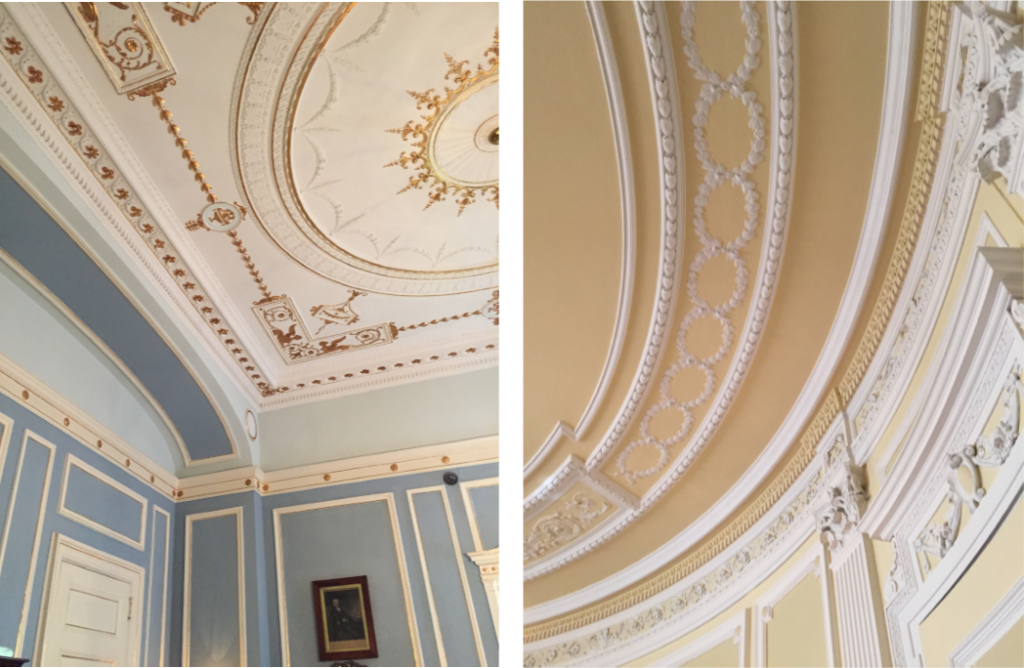 Casa Loma | Breakfast Nook & Round Room
Other Art & Architectural Mentions:
While wondering about the city we came across a few design shops. I tried really hard not to drag my family through each and everyone of them, but I did manage to sneak in two while downtown!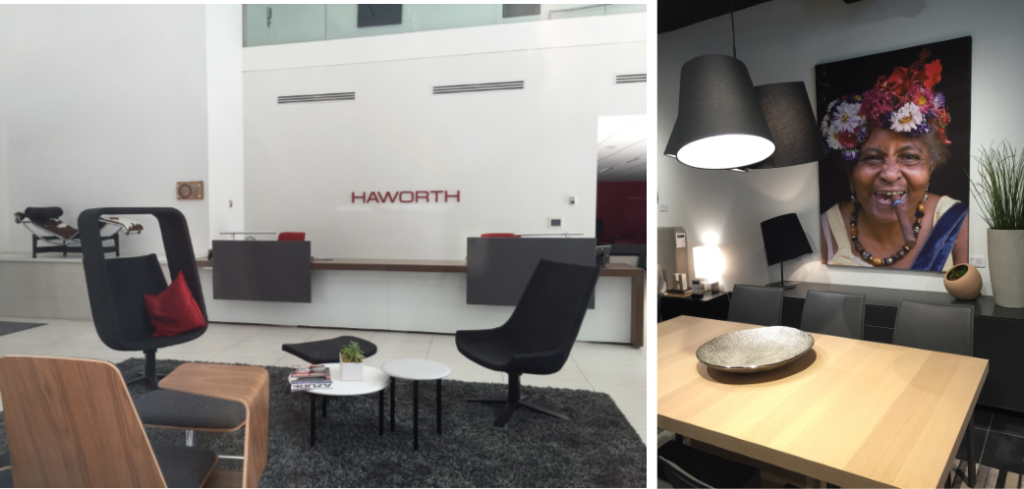 On to the restaurant scene! There are so many great restaurants and so many of them have fabulous designs! Probably the most impressive restaurant design we experienced while there was by the "crush worthy" firm, 
Studio Munge
. Their design of 
Cluny Bistro
 and Boulangerie in the Distillery District was by far my favorite. Who doesn't love a good use of a old warehouse? One that completely transforms your experience into a lux French bistro, oyster bar, bottle shop! And also, who doesn't love gingham, pop of toile, and cement tiles!!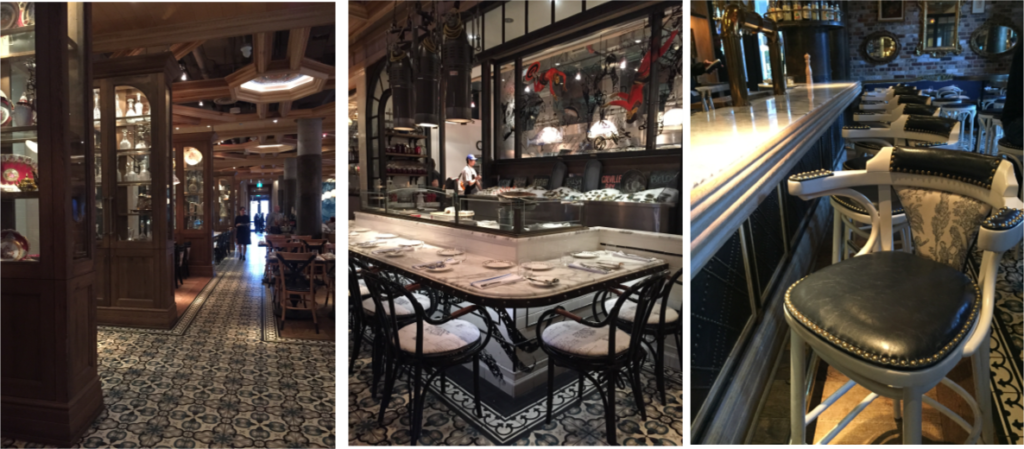 Cluny |Historic Distillery District | Design By Studio Munge
Other Restaurant Mentions:
As you can see it was easy for us to fall head over heels with Toronto! Looking forward to planning a return trip soon. Stay tuned for more IA travels.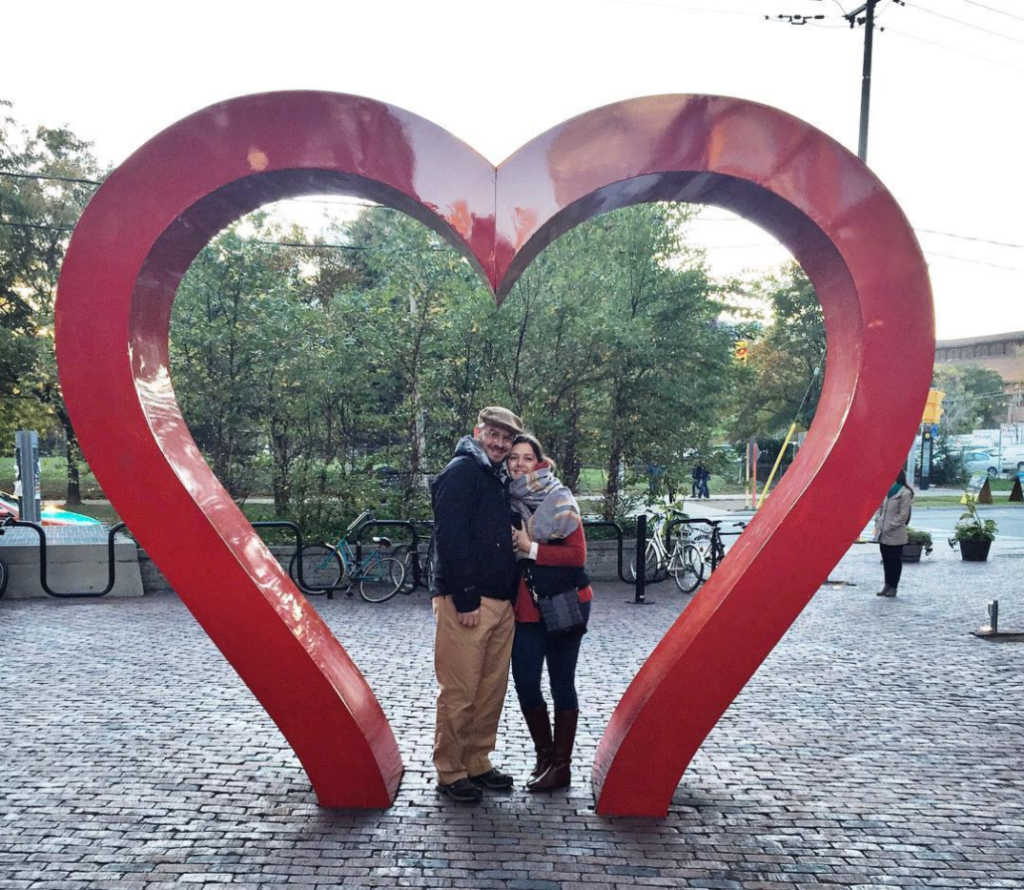 "Under The Mistletoe" | Historic Distillery District