Traveling is something my soul requires, and I'm sure this is a  "problem" that most people can relate to.   Not only is travel something I love to do, there are countless articles online that explain the benefits that traveling provides for your health.
https://www.positivehealthwellness.com/fitness/8-reasons-traveling-good-health/
When I'm in between vacations I have a habit of navigating photos online to ease my wanderlust.  From there, I transform my wanderlust into reality and decide on a city I want to visit. Once that has been determined I immediately research where I'm going to stay during my travel.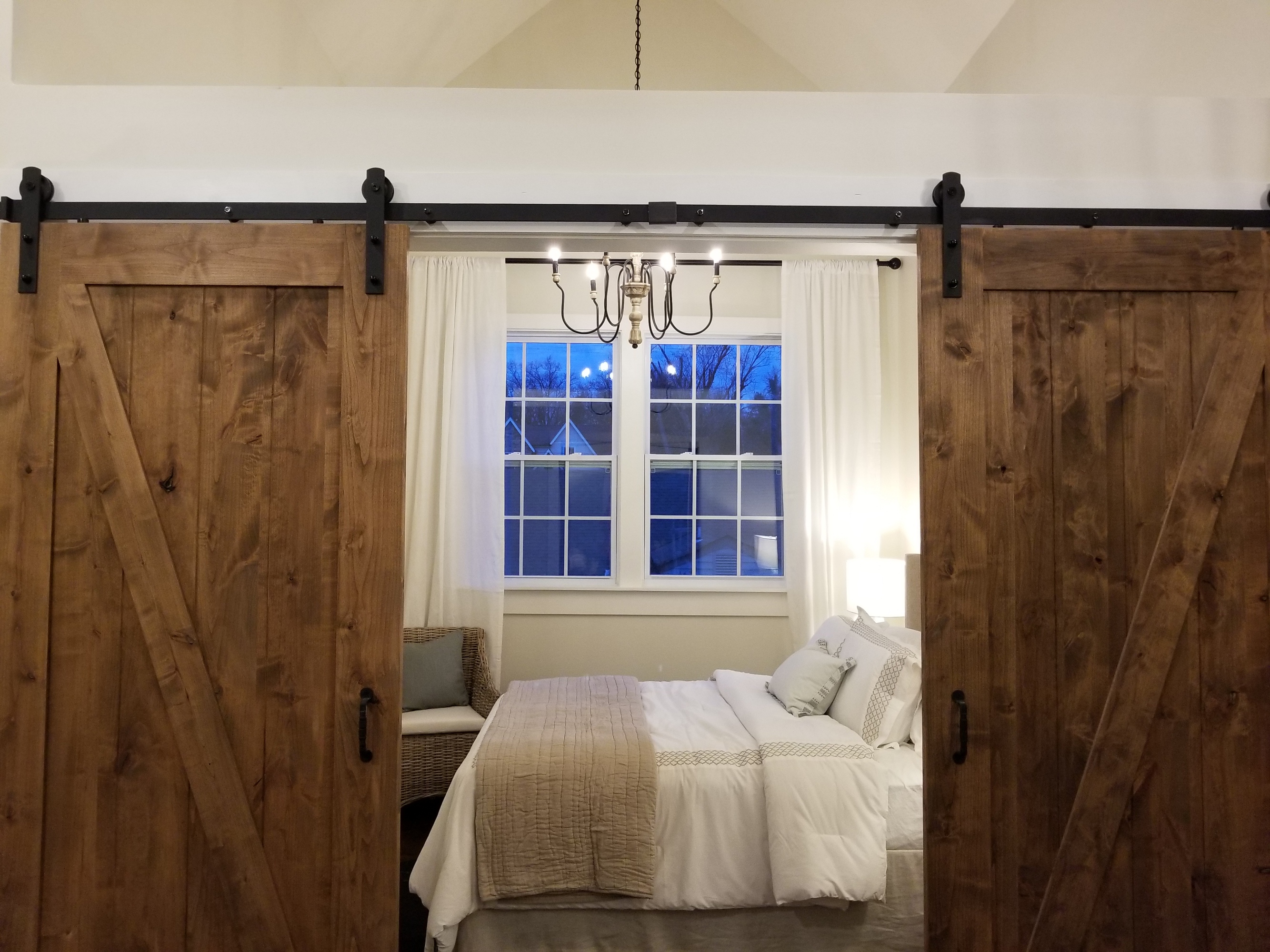 Bed w/sliding doors/Photo Credit: Rachel Tate
The latter has become practically the most important aspect of my decision making for travel. Long gone (for the most part) are the days of simply booking my stay at a hotel. Instead, I have a newfound love for the clever and increasingly popular AirBNB. For those of you who are not familiar with this service, you can book a stay anywhere across the globe, set filters to accommodate your wants and needs, and voila! You have customized the lodging for your trip.
https://www.airbnb.com/how-it-works
Now that Nashville has caught the eye of many travelers, so has the need to house visitors to our city. As Nashville continues to grow, more and more hotels are being built, and the number of AirBNB rental properties has also seen a boom. I was fortunate to work alongside Jennefer Guthrie for an exceptional, custom built AirBNB property in the trendy and noteworthy neighborhood of 12 South.
http://nashvilleguru.com/neighborhoods/12-south
This was such a fun approach to design as we wanted to create a luxurious and cozy vibe while selecting   materials and finishes that could withstand hosting a variety of guests throughout the year. It was certainly one of my favorite projects of 2017 seeing as I have a personal fondness for AirBNB homes.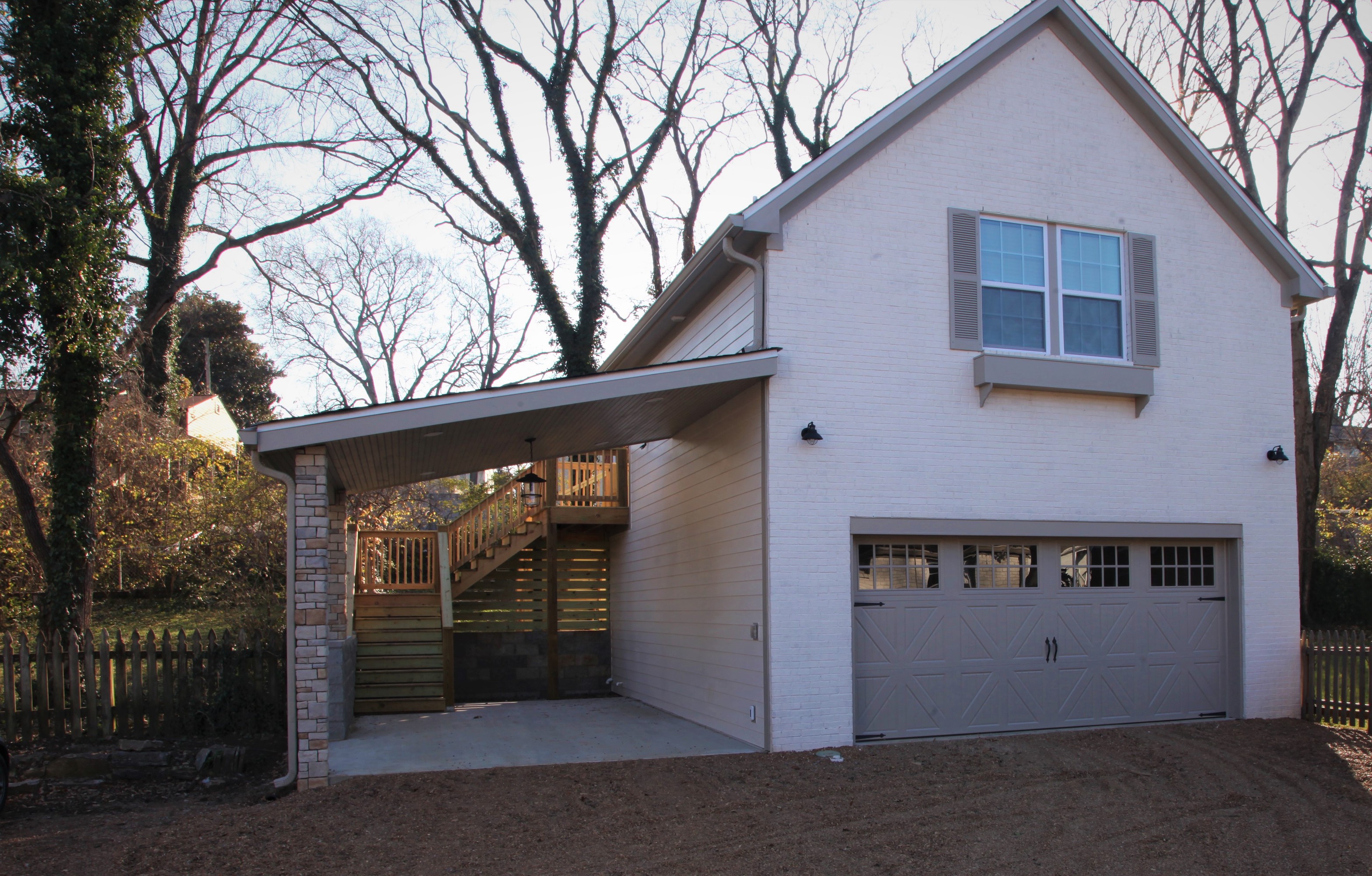 Ext. shot of Carriage House/Photo Credit: Rick Guthrie
When we approached this project we knew we wanted to construct a special environment with creative touches throughout. We wanted to stay true to creating a unique and tranquil experience for the guests who would make this spot their short-term home away from home. Exaggerated ceilings marked by beautiful wood beams generated a warm ambiance in the living room and kitchen. Custom sliding wood doors carry on the cohesion of the wood beams and lead you into the master bedroom where you are sure to get a good night's rest.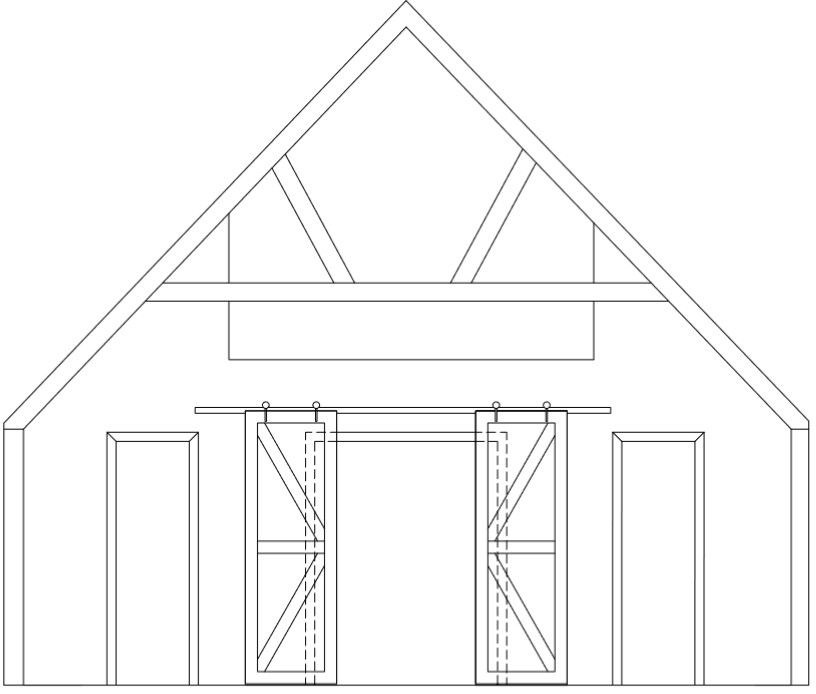 Living Room Wall Elevation
And we didn't stop there with the details. Even the kitchen had a chance to shine. We selected cement tiles accented with a brick backsplash, centered oven hood, and floating custom-made wood shelves.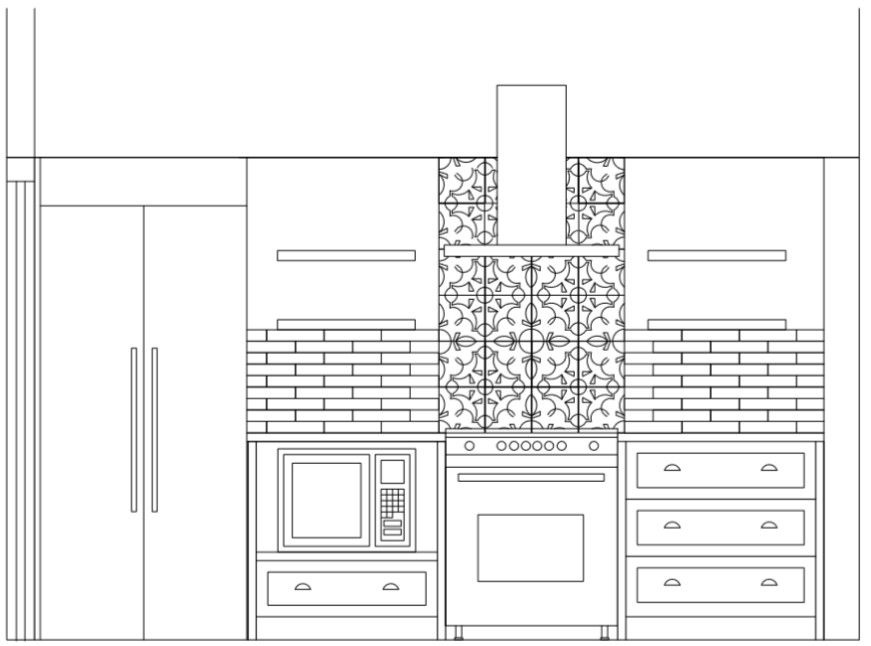 It was an honor to be part of this project and I thoroughly enjoyed myself every step of the way.  It is my hope that those who stay here will not only feel like a proper guest in our city, but also have a place they can retreat to after a day filled with tourist duties. There's nothing like having a space that allows you to truly relax and unwind when you're visiting from out of town.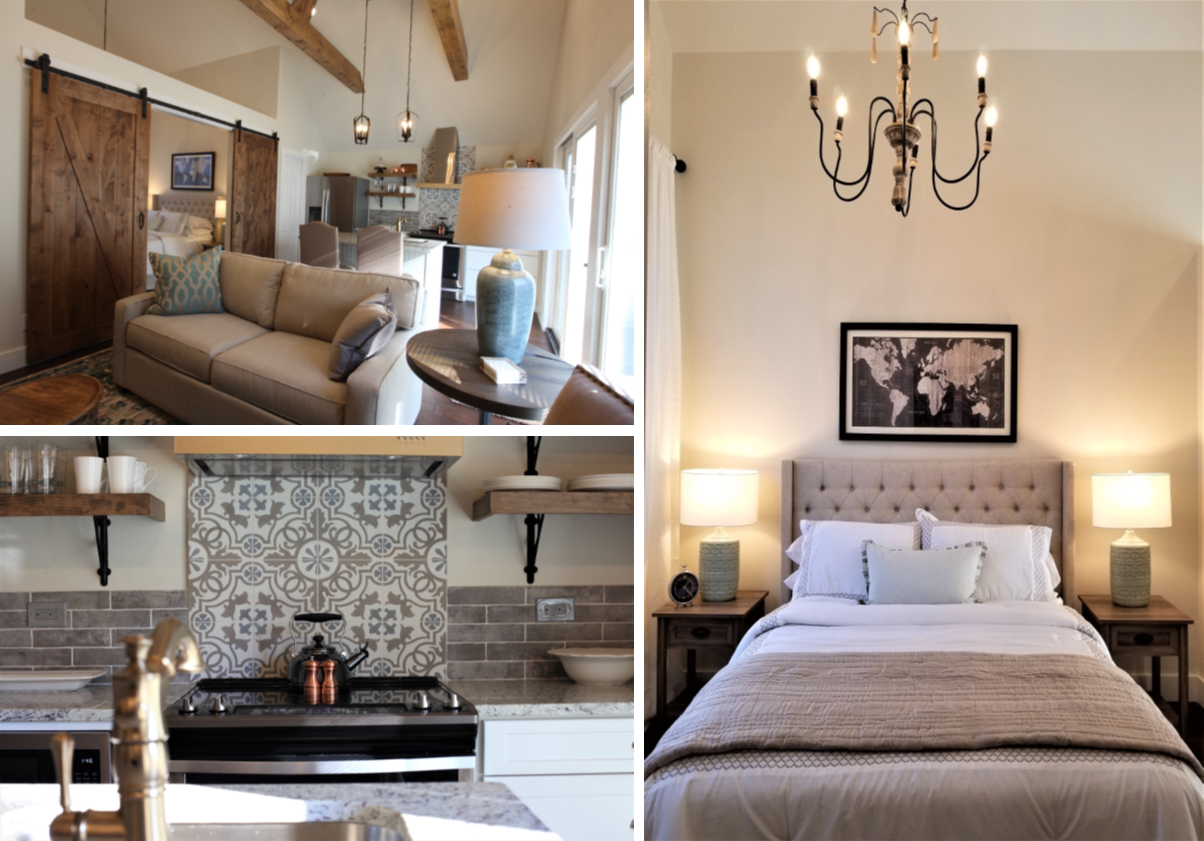 LR/Kitchen/Bed/Photo Credit: Rick Guthrie
Please check out additional photos as well as the option to book your stay at our featured 12 S AirBNB
https://www.airbnb.com/ROOMS/20308627
What are some your favorite places to stay?
This blog was written by: Rachel Tate