Fall is great and all but no matter how much I tell myself to slow down and enjoy the season of crisp fall leaves and cozy apple cider, it never fails that in my head I'm screaming excitement for the holiday season.  There is just something about family traditions, making grandma's cookies, time spent together and making your home feel festive in readiness for your upcoming holiday gatherings.
After spending time and thought decking your home for the holidays, it can be so rewarding hosting a holiday gathering. Twinkle lights, sparkle and family heirlooms sprinkled throughout are sure to make any home cozy and inviting. It's important to keep in mind that it can be the smallest things that make your holiday gathering magical. It's the most wonderful time of the year for entertaining, after all!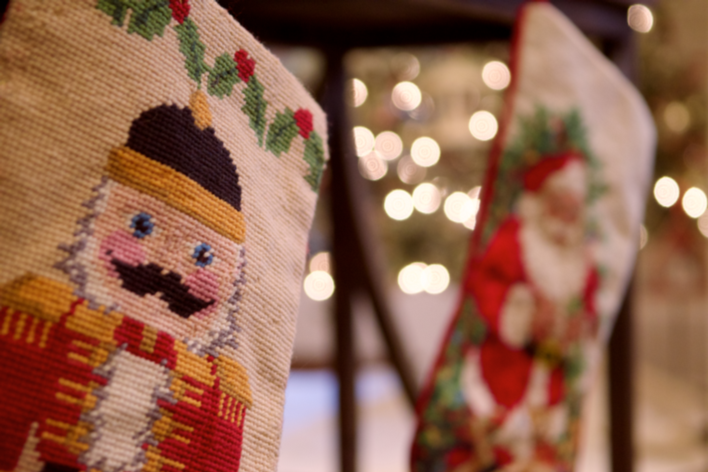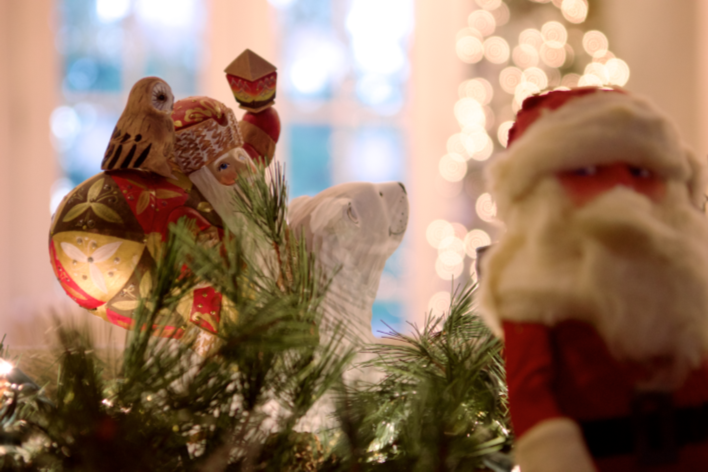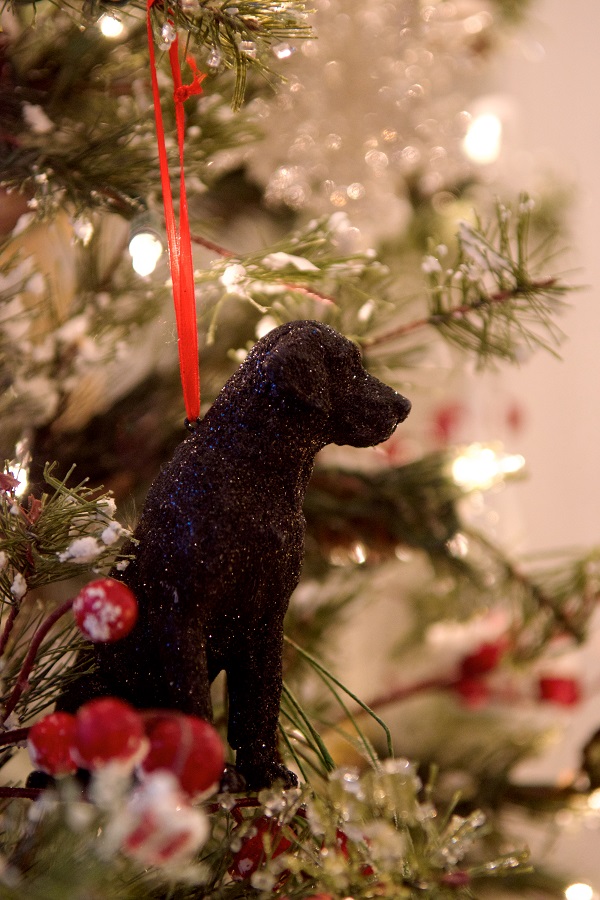 Historic Franklin House / Photo Credit: Tiffany Clapp
The best gatherings are when your guests feel welcomed, loved and overcome with holiday cheer. Below are a few tips to help prepare your home to host your holiday gathering and make it the best one yet!
All in the details
Trimming the tree – One of the best things about the season is the festive Christmas tree that glitters and shines in the heart of the home. They are decked out in lights, garlands, and ornaments. Decorating a Christmas tree is a time-honored tradition in many homes, here are easy steps to make your tree look flawless. The trick is to decorate in layers:
The first layer is the lights. You can choose from white or colored lights or play up with the shape of the bulb to the give the tree a more dynamic look.
The second layer is the garland, garland has been used to adorn Christmas trees since the 18th century. You can choose to decorate your tree with a variety of garlands from plain to fancy, thin beaded garlands to chunky patterned ribbons. You can even choose to make your own cranberry garland with dried fruits like orange slices.
Filler is going to be our third layer. Filler does just that, fills in any large holes and makes the tree appear full. You can pick filler from glittery poinsettias to large pinecones.
Our last layer, the ornaments. You will want to showcase your favorite ornaments in prime positions on the tree, prime positions are focal points on the tree. Once those are placed you can hang your larger ornaments spacing them evenly around the tree. Lastly add remaining specialty items like mercury finials or icicles.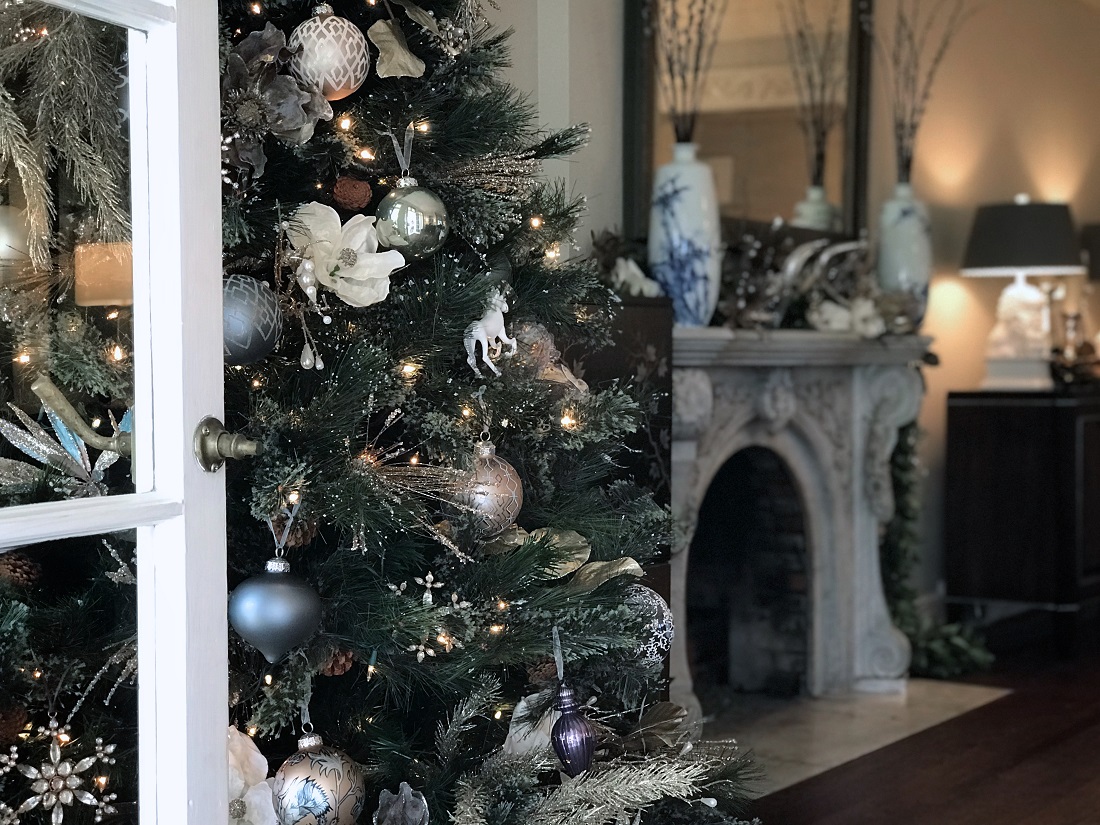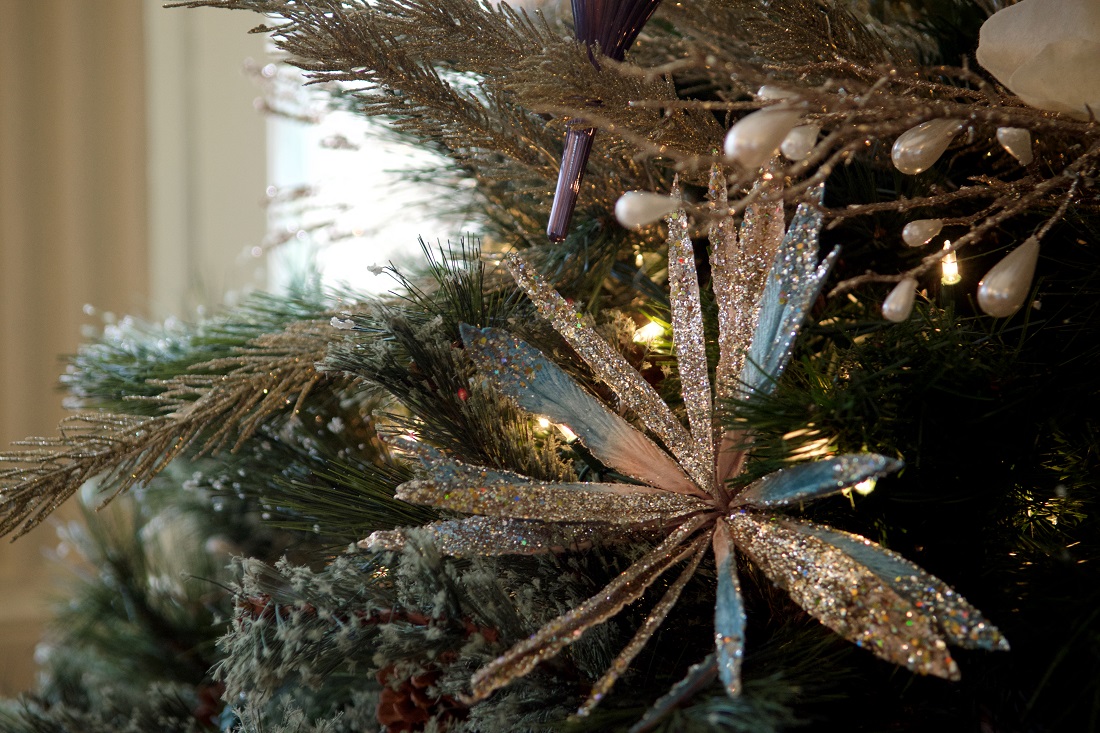 Maple Grove / Photo Credit: Tiffany Clapp
Decorating the mantel – During the holidays your Christmas tree becomes the focal point of the room, when typically it is the mantel but this doesn't mean it shouldn't be just as special. Using the same concept as when decorating the tree you will want to style in layers. You can choose to bring in a little warmth and twinkle by adding lights to your greenery. You can add pieces such as candle holders, stocking holders, vases or even a big antler centerpiece… don't be afraid to get creative. Add filler from the tree for volume and to fill in empty areas, this will tie both the tree and mantel together. Lastly, you can choose to place a few ornaments in the greenery. If you like to keep a little more of an understated mantel you can choose to use just the greenery with twinkle lights and add accent garland like ribbon or some cranberry garland for a pop of color which will be just as joyous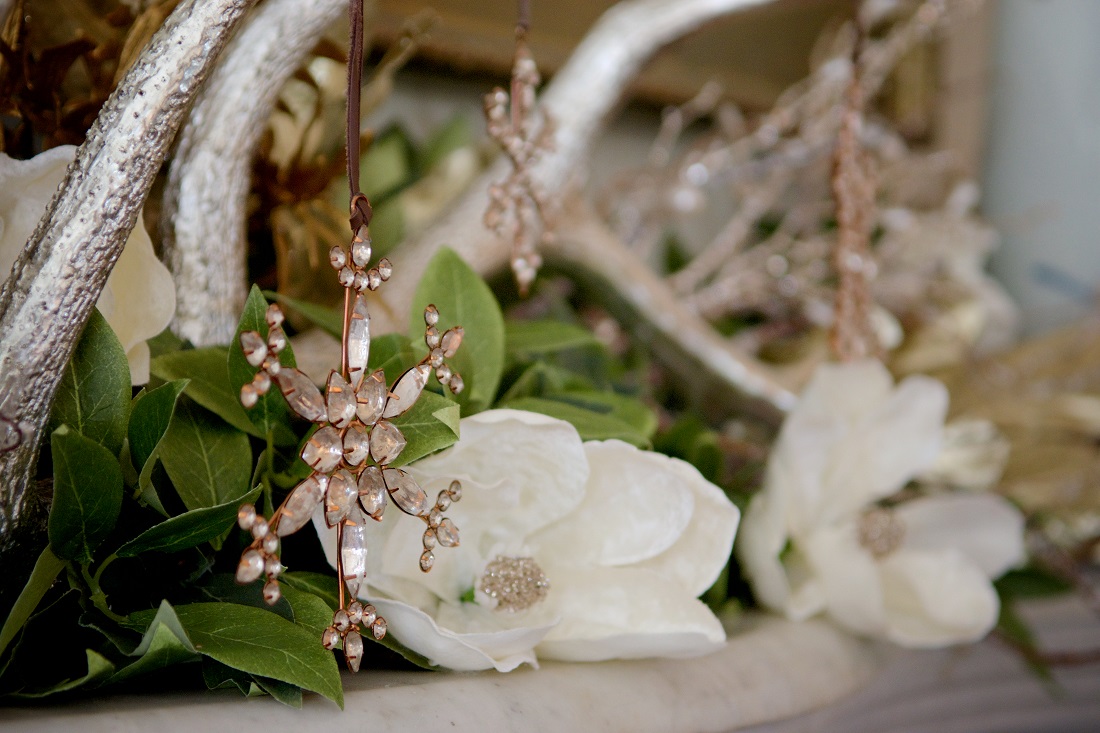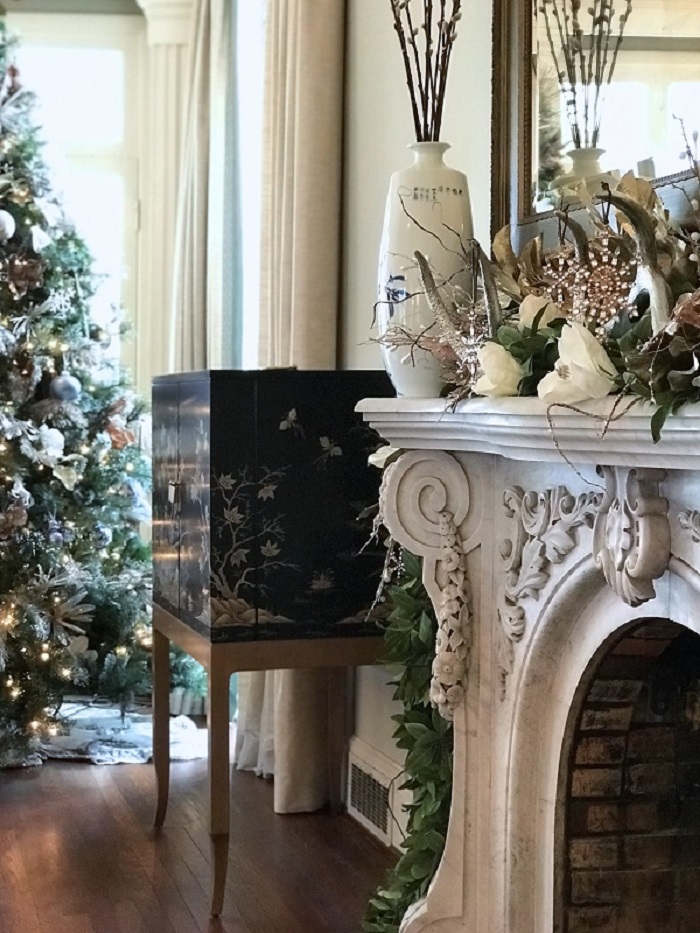 Maple Grove / Photo Credit: Tiffany Clapp
Setting the table – Typically we keep the table set on the more minimalist side year-round but it is a MUST to glam it up for the holidays… not to mention it is my favorite part! There is no more perfect time then this holiday season to bring out your favorite candle holders and incorporate them into your table setting. Having candles on the table creates an inviting atmosphere, once you have your candle holders placed add some fresh greenery to the base and fill with festive floral. You can even add in filler from the tree to add an extra sparkle to the centerpiece. When deciding what to use for tableware it is always nice to use china, it makes your setting feel more inviting to the guest. Layer plates with a charger to add an extra touch and accent with a coordinating napkin and napkin ring.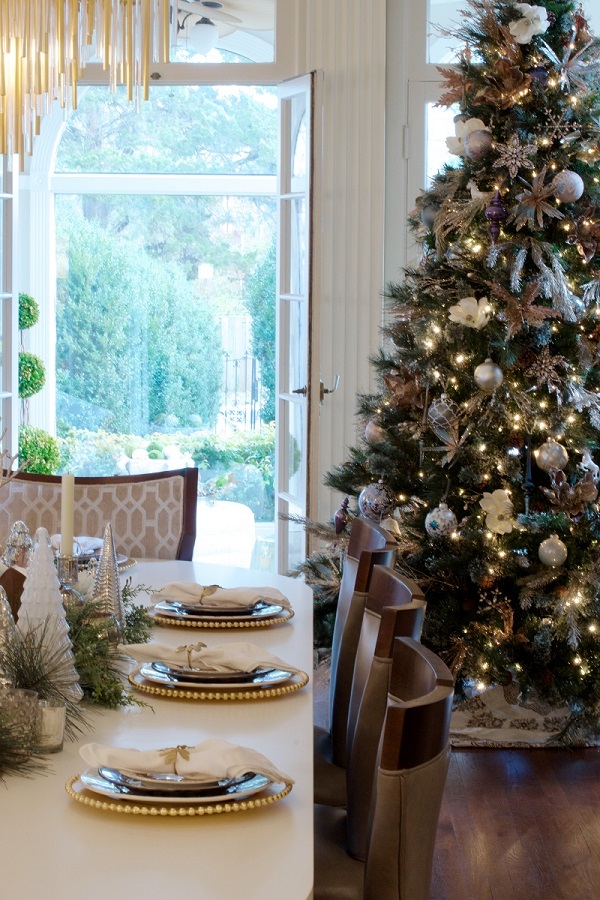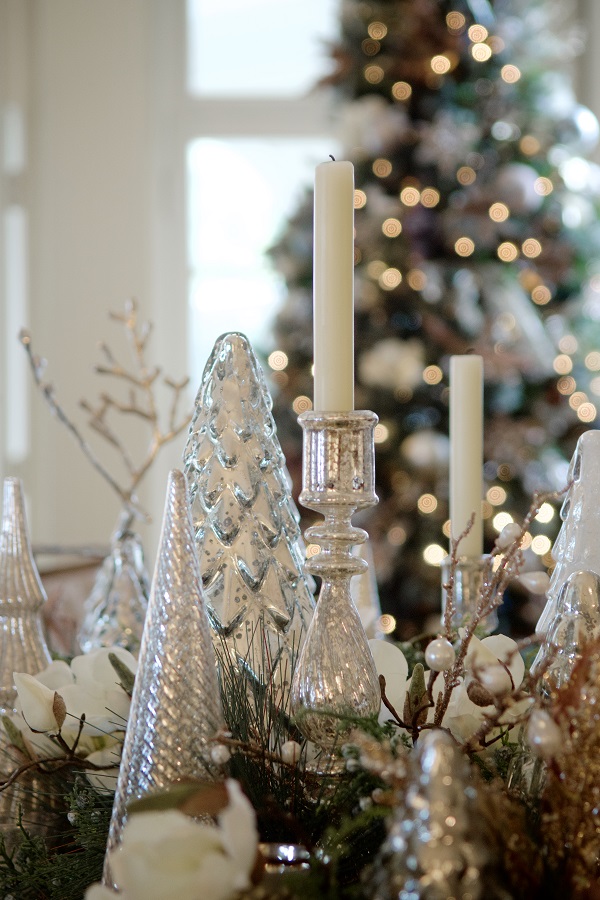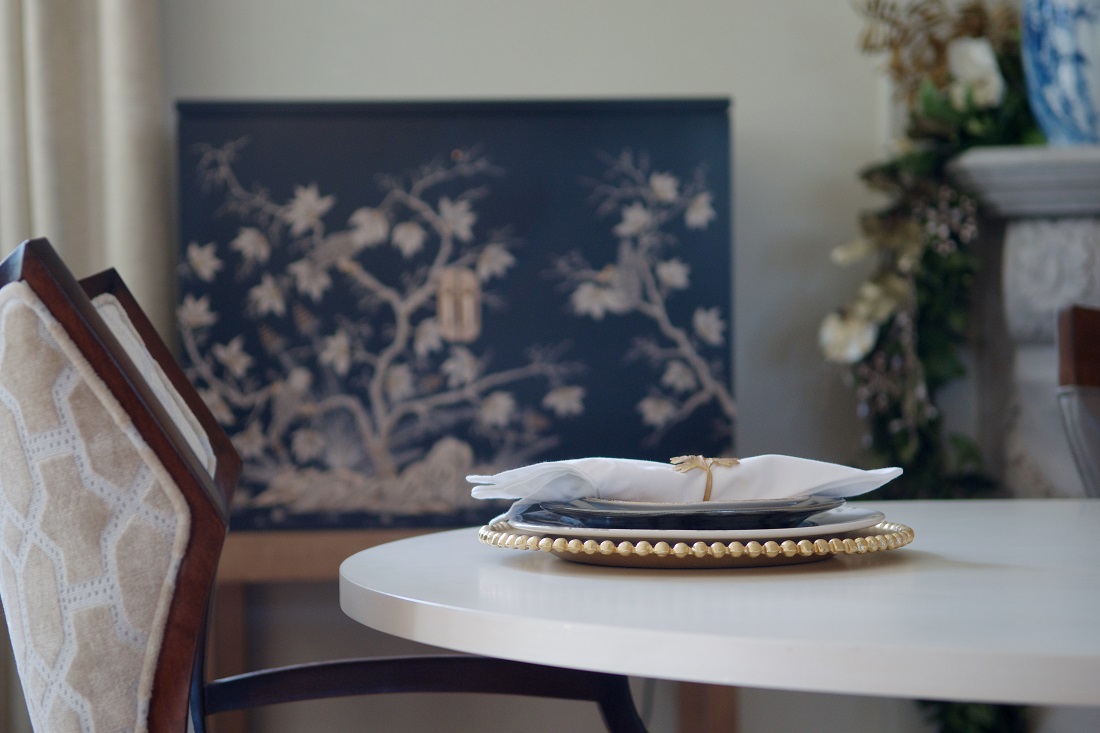 Maple Grove / Photo Credit: Tiffany Clapp
Planning the Holiday Menu
Now that you are decked for the holiday with your tree trimmed and your home twinkling with lights, you can finally plan your holiday menu. Planning for the holidays requires a lot of flexibility and patience. This is ever so true when deciding what to do for the meal portion of your holiday gathering. Lets all be honest with each other… this is essentially the main act we've all been waiting for. Below are a few tips to help you plan your best holiday menu that will make everyone happy!
You will need to decide how you want to set the tone and how you want to make your guests feel. Do you want to be formal or more laid-back and relaxed? Once you decide you can start planning a menu that reflects the mood you are trying to accomplish.
Include family holiday recipes in your menu along with new dishes. This will create a menu that feels both comforting and exciting. I have included my mom's Pecan Sandies cookie recipe that we make every year for the holidays. It is sure to win your guest's heart!
Pecan Sandies
Ingredients
 1 cup butter or margarine
1/2 cup granulated sugar
2 teaspoons vanilla
2 cups all-purpose flour
1 cup chopped pecans
1/4 cup powdered sugar
Instructions
Beat butter for 30 seconds; add granulated sugar and beat till fluffy. Add vanilla and 2 teaspoons water; beat well. Stir in flour and pecans. Shape into 1-inch balls or 1-1/2 x 1/2-inch fingers. Place on an ungreased cookie sheet. Bake in a 325 degree oven about 20 minutes. Cool completely. Gently shake a few cookies at a time in a bag with powdered sugar. Makes 36.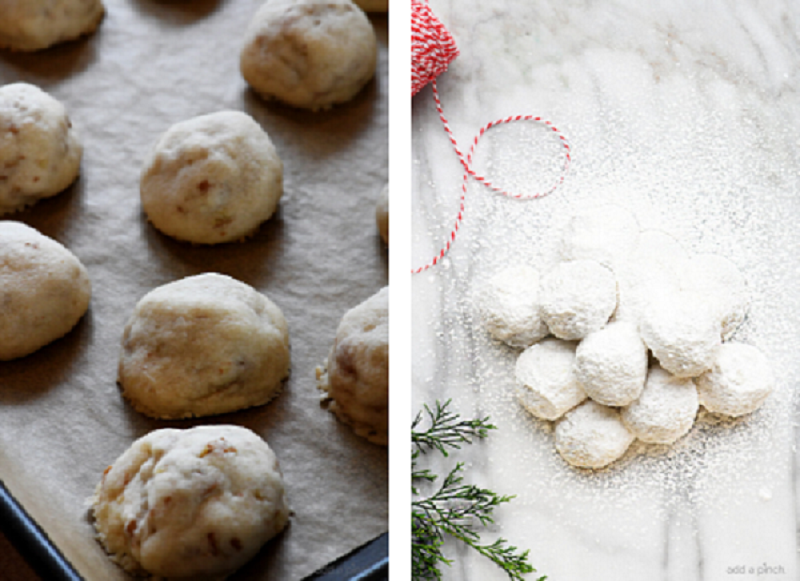 * We cannot forget a signature holiday drink! It is always wonderful when you can make a punch that is a statement in itself. You can get creative and festive with using ice molds and freezing orange slices, cranberries and even rosemary in your signature holiday drink. Here is a recipe that is sure to please!
Bourbon Holiday Punch
Author: Stephanie Jackson
Servings 16
Ingredients
2 quarts apple cider
1/2 cup water (optional. If the punch tastes to thick to you add the water to thin it out)
2 quarts Orange Spiced Sweet Tea—recipe follows
1 750 ml bottle of Four Roses Bourbon
Garnishes: orange slices, cranberries, rosemary sprigs
Orange Spiced Sweet Tea
4 cups water
2 family sized black tea bags
1 orange peel
1 cinnamon stick
1 whole clove
1/2 cup sugar
6 cups ice
Instructions
Orange Spiced Sweet Tea Instructions:
In a pot place water, tea bags, orange peel, cinnamon stick and clove and bring to a boil. Once it starts to boil remove from heat and let brew 3-4 minutes.
Remove tea bags, peel, cinnamon stick and clove and pour tea into a large pitcher.
Add the sugar and ice and stir until ice melts completely.
Refrigerate until ice melts completely.
Holiday Bourbon Punch Instructions:
In a large punch bowl mix together the apple cider, water, bourbon, and Orange Spiced Sweet Tea.
Add 3 cups ice, 4-5 orange slices and 1/2 cup cranberries to the punch.
Place garnishes on a serving plate.
Have glasses and ice available for guests to serve themselves.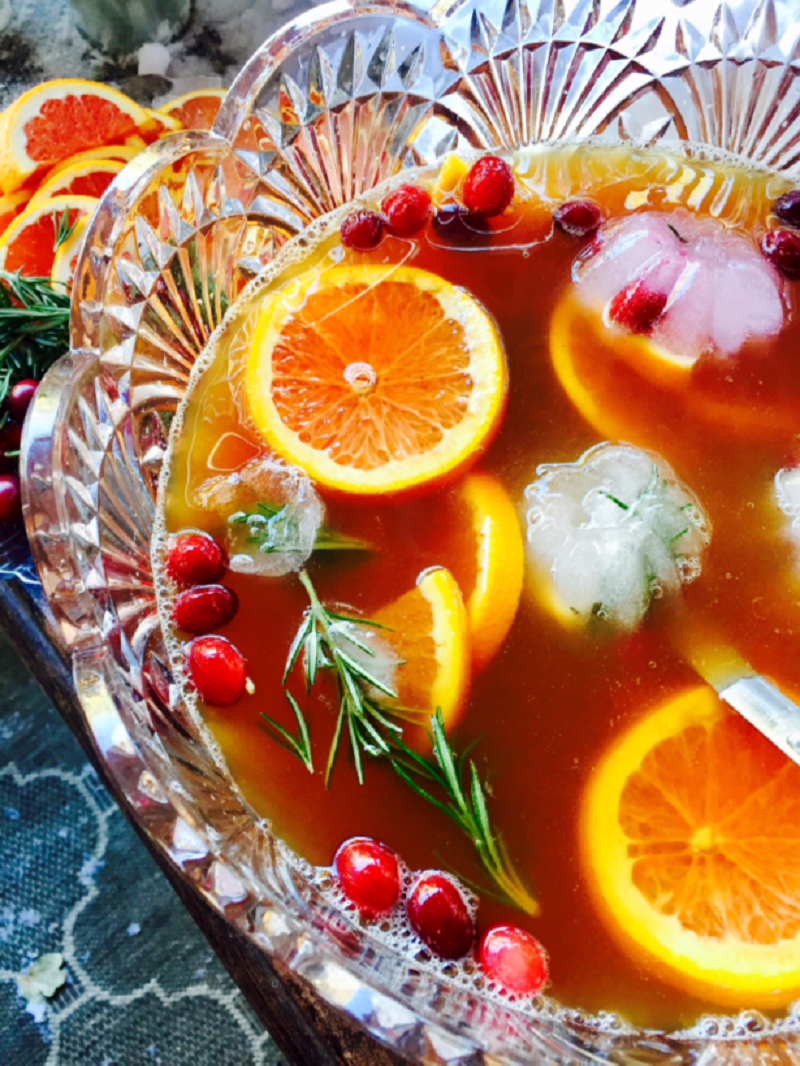 Holiday Bourbon Punch / Photo Credit: Amber Grabowski
Don't forget to include your favorite holiday tunes
Lastly, put together a playlist with all your favorite holiday tunes. Guests will arrive being overjoyed with sounds of the season! Here are a few must haves for your playlist.
"Silver Bells" – Perry Como
"Rudolph the Red-Nosed Reindeer" – Dolly Parton
"Have Yourself a Merry Little Christmas" – Andy Williams
"White Christmas" – Bing Crosby
"I'll Be Home for Christmas" – Bing Crosby & The Andrews Sisters
"Jingle Bells" – Natalie Cole
"It's Beginning to Look a lot Like Christmas" – Micheal Buble
"Let it Snow Let it Snow Let it Snow" – Dean Martin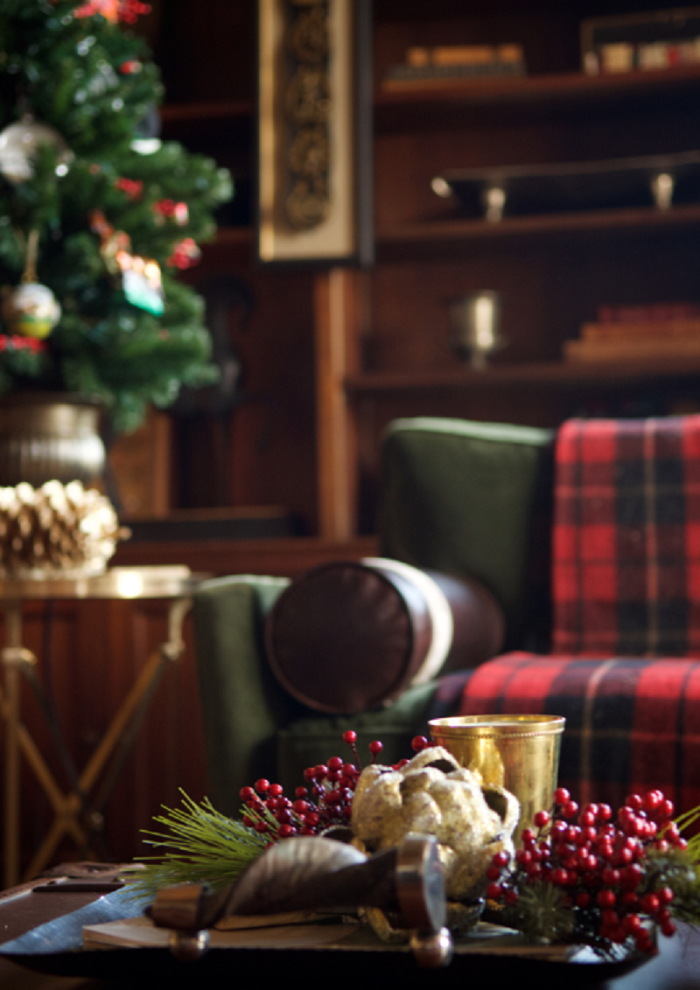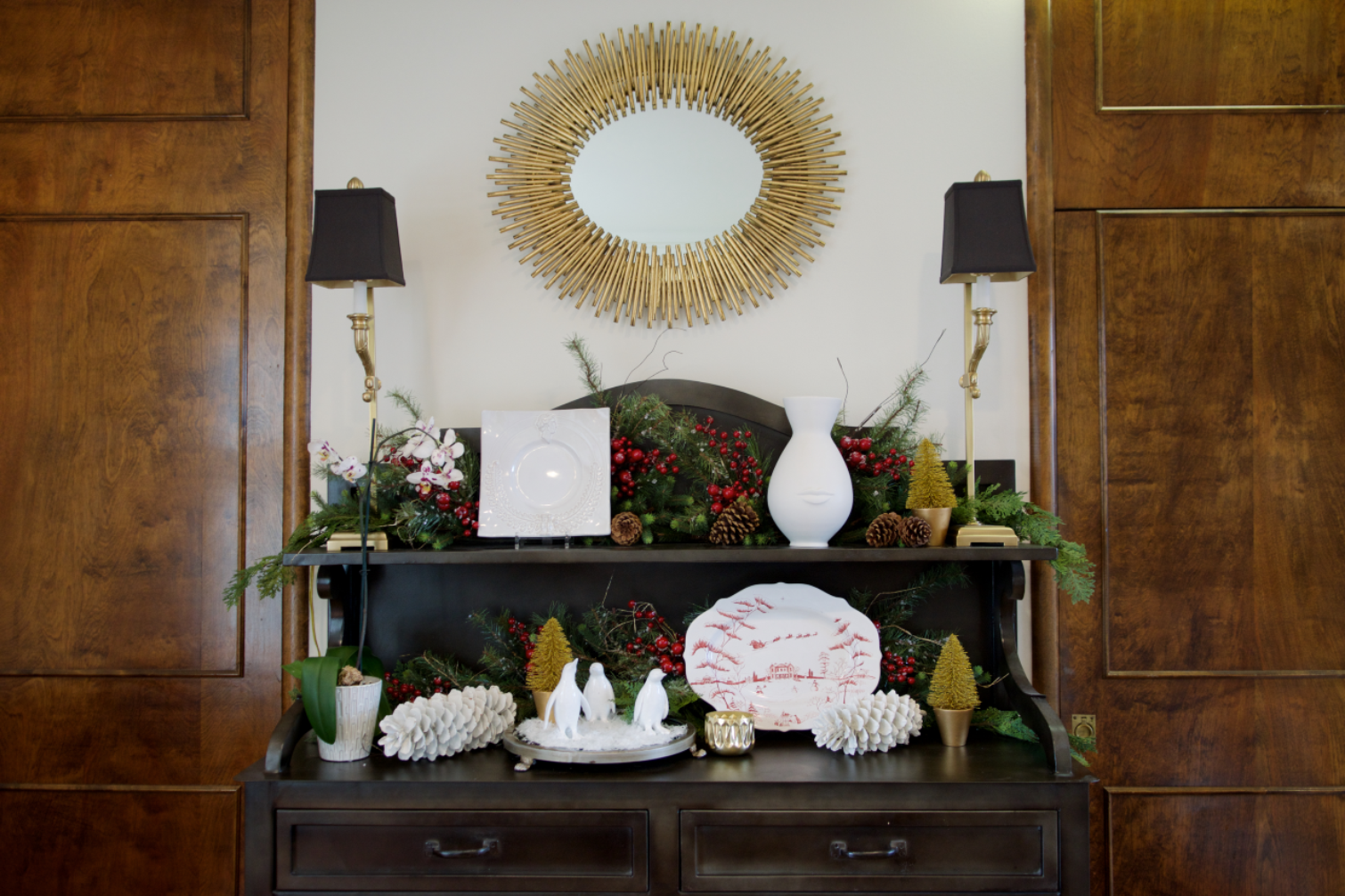 Maple Grove / Photo Credit: Tiffany Clapp
It is truly the most wonderful time of the year!
Happy Holidays!