Not so long ago and far away, I worked for a commercial design firm based out of Nashville doing luxury condos and continuing care retirement communities.  It was a great foundation for my career and I contribute most of my design knowledge to my time spent there.  I had many "bosses" but my top boss asked me one day if I could design anything what would it be.   Without even a single hesitation I exclaimed, "A boutique hotel!"  I'm not sure if it was her doing, or the universe, but shortly there after I was given the task to do a quick refresh of Montauk Yacht Club located in Montauk, NY!  That is when the cedar shake love obsession started…
Photos taken circa May 2008 with my trusty Palm Trio of MYC refresh.
The first time I visited the Hamptons it was cold, super windy and completely covered in snow. It was miserable to be honest.  There were not many businesses open and it just seemed so desolate.  All these big beautiful homes, completely empty.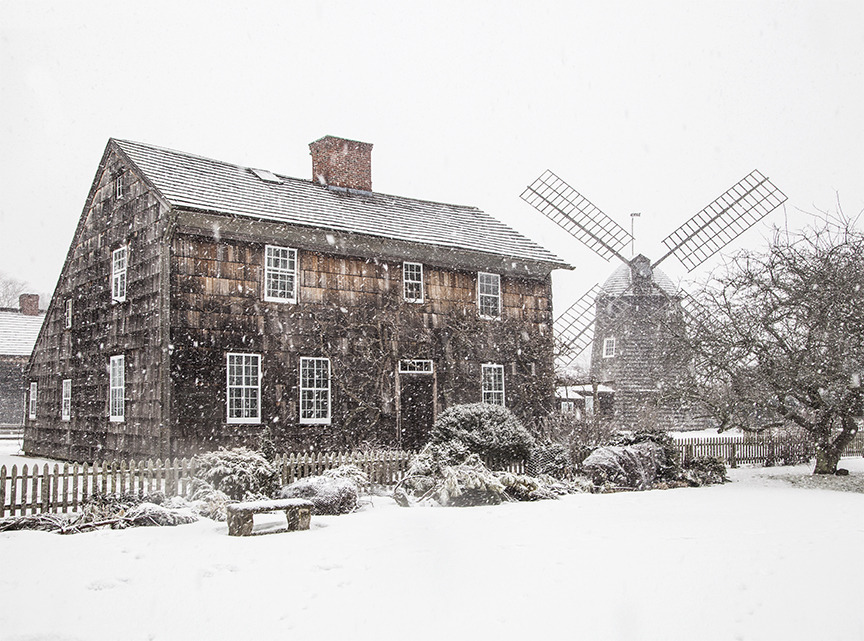 East Hampton Winter Scene—Pinterest

I know what you are thinking.  East Hampton, please.  And I'll agree, the traffic is a nightmare, there is a Starbucks, Restoration Hardware, Ralph Lauren and Dylan's Candy Bar all side by side.  It was as far from my visions of a 1920's family beach community as a P. Diddy party could be…but hang with me for just a second.
To give you a bit of history, the town of East Hampton includes several small villages and hamlets such as Sag Harbor, Wainscott, Springs, Montauk and my beloved Amagansett.  What may surprise you as you go by luxury brand name stores on Main Street is that East Hampton's government is very intent on preserving the charming and quaint small town character.  Once you get a little further east, the center of the hamlet of Amagansett is so tiny that you may easily pass through it without even realizing it.  (Amagansett, which means "a place for good water") I'd like to note that most of the houses lining Main Street in Amagansett date back to the late 1600's.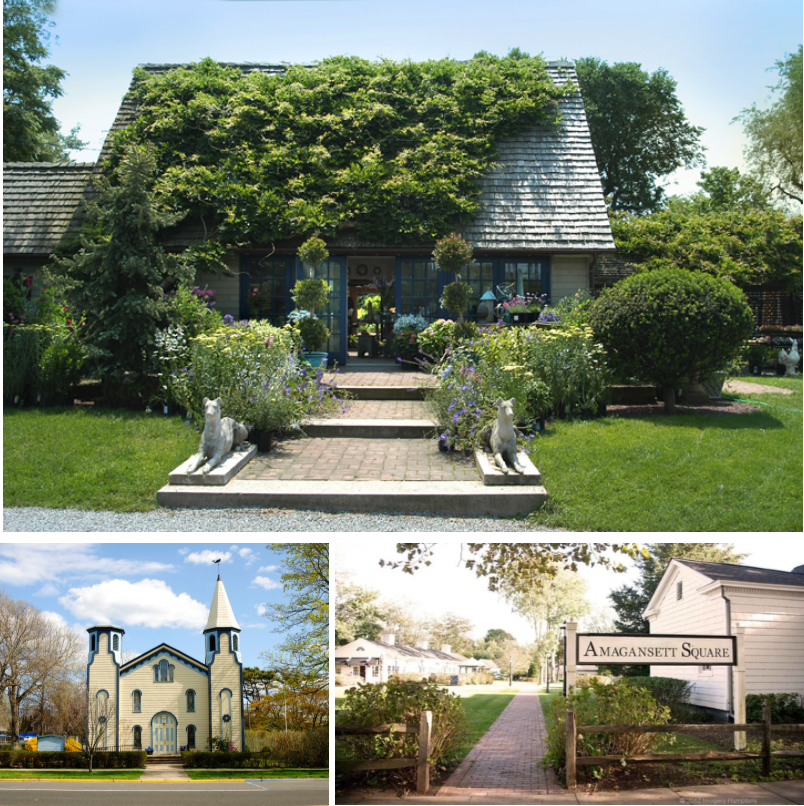 This is where I fell in love.  The busy four lane highway turns into a two lane road, dotted with historic homes, boutique shops and wonderfully preserved architectural relics still used today.  For me it is at this point of the Hampton's where time does slow down, the shoulders lower and peddler pushers feel right at home.

If You're Thinking of Living In/Amagansett, L.I.;A Down-to-Earth Hamptons Alternative
Don't get me wrong.  The Hampton's are known for the luxury lifestyle and there are some gorgeous contemporary homes that will blow your mind. It's no wonder that a neighboring Suffolk County village lands in the top 5 wealthiest zip codes.  But, for me and my blog post, we are going to boast the historic ones with a story.  If you have no interest in getting into the summertime mood, you should turn back now.    
Thank you to Zillow for always having the latest and greatest homes available!
 Click address to follow links to listings.
This is our youngest home, built in 1981.  It was modeled after quaint cottages built by architect Alfred Scheffer that were tucked in and around Amagansett dunes in the 1940's and 1950's.  But with it's worn brick, pickled beams and wide plank floors you'd think it was a century older!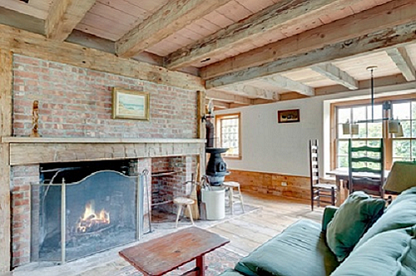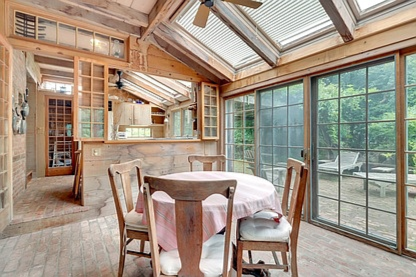 Stats: $2,295,000.00 / Built 1981 / .5 acres / 2,000 sq ft / 4 Bedroom, 3 Bath / Favorite Feature: Not 1, but 3 Wood Burners!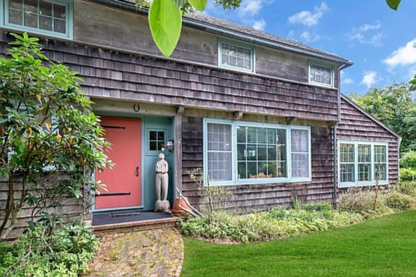 Love the color play at the front door!
This sweet home has been in a single family for 45 years!  Originally a fishing cottage, it was moved to Amagansett and then renovated by the one and only Alfred Scheffer.  I love how this space does kind of feel like being on a boat!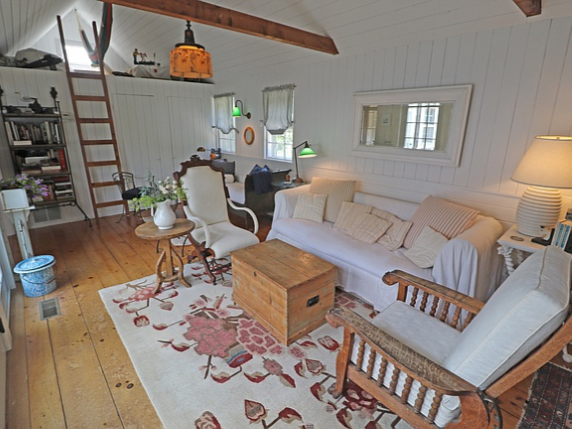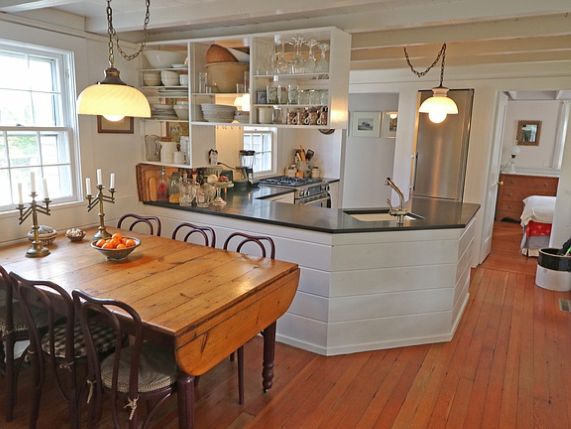 Stats: $2,199,000.00 / Built 1970 / .18 acres / 1,100 sq ft / 3 Bedroom, 2 Bath / Favorite Feature: 1/2 Block From Beach!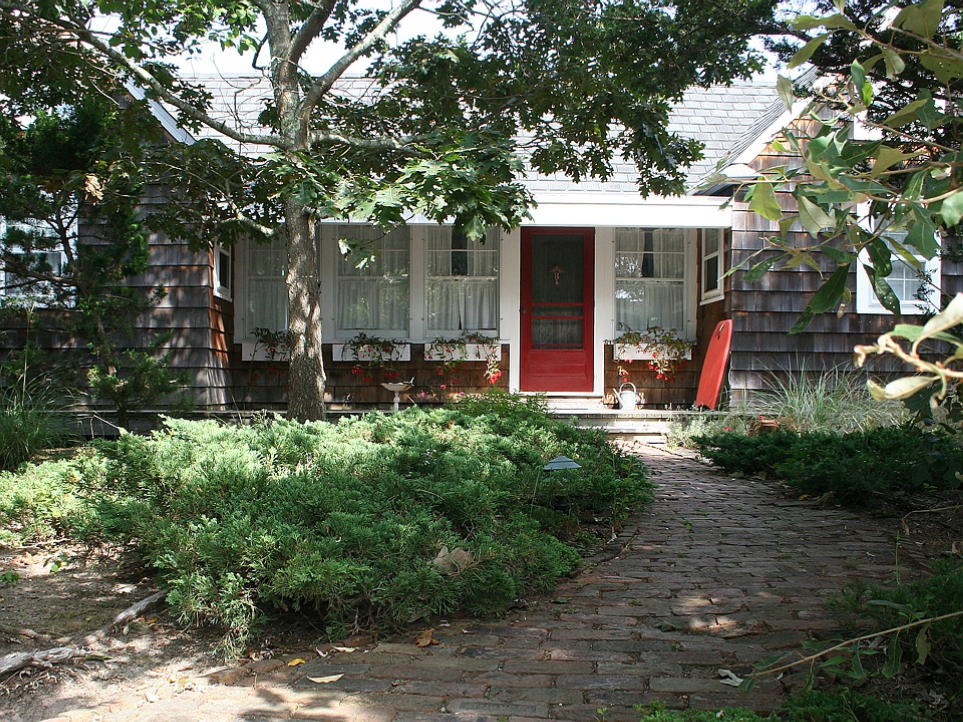 Who loves some window boxes??
Your adult summer camp dreams could come true!  Not one, but two fishing cottages from the 1940's back up to a 12 acre wooded preserve.  I can totally see connecting these two with modern dogtrot!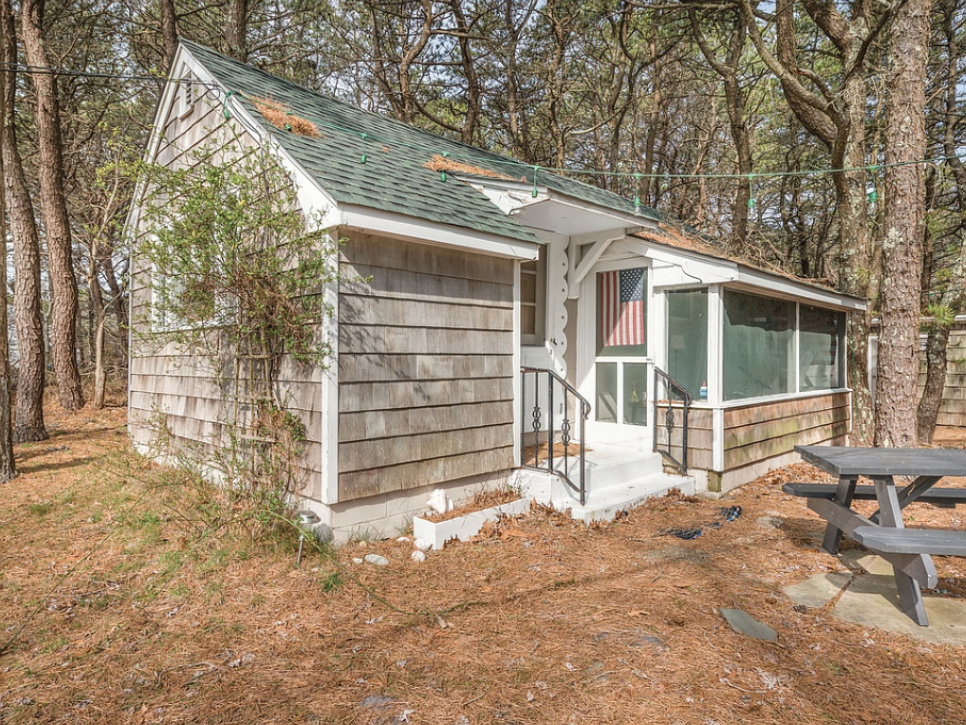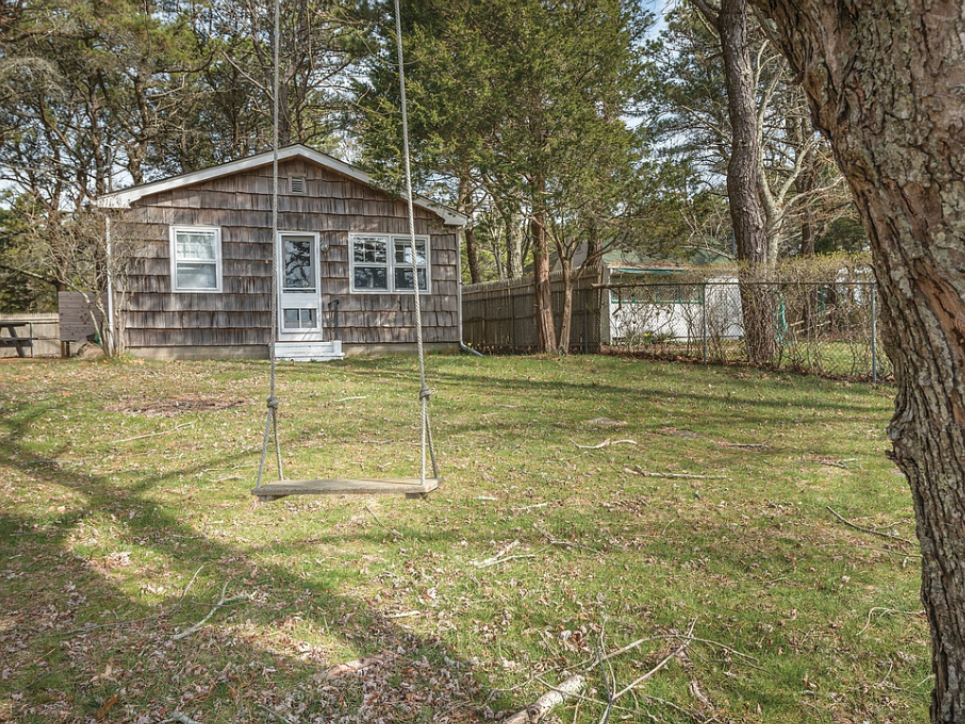 Stats: $749,000.00 / Built 1940 / .19 acre / Combined 1,650 sq ft / Combined 3 Bedroom, 2 Bath / Favorite Feature: Tree Swing!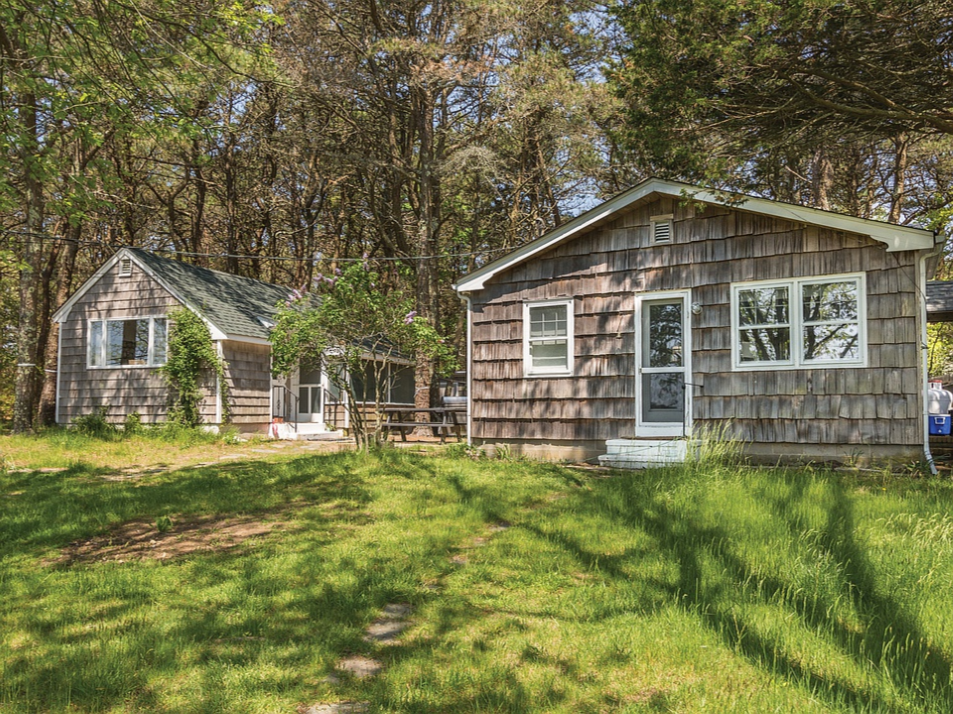 This gives me all the bon fire feels.
This adorable renovated cottage is sun filled and covered up in windows!  White and crisp from head to toe it's got the historic charm with all the modern day creature comforts.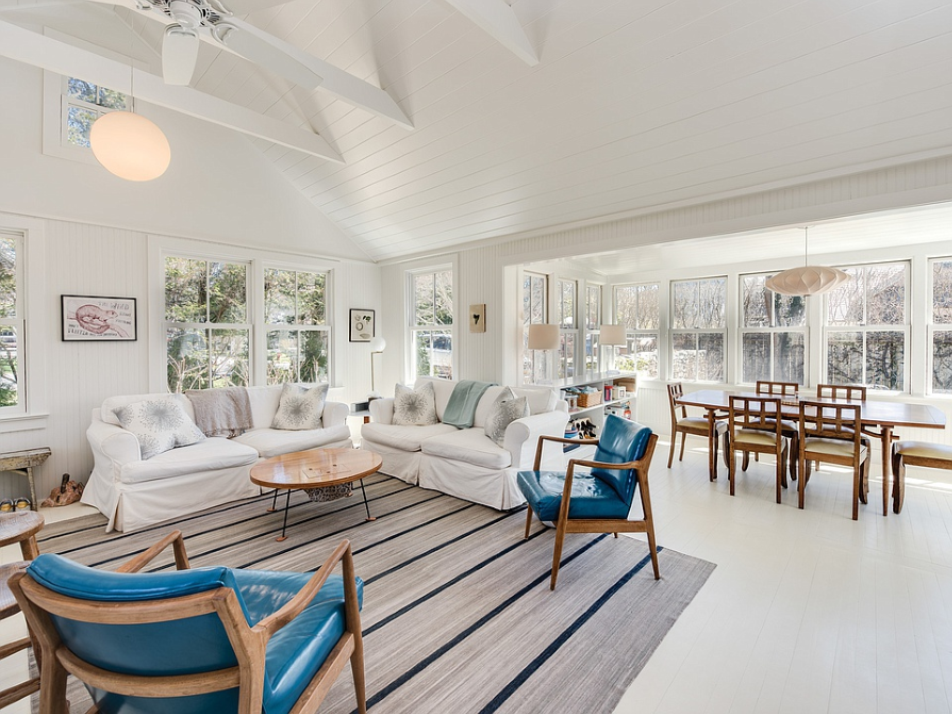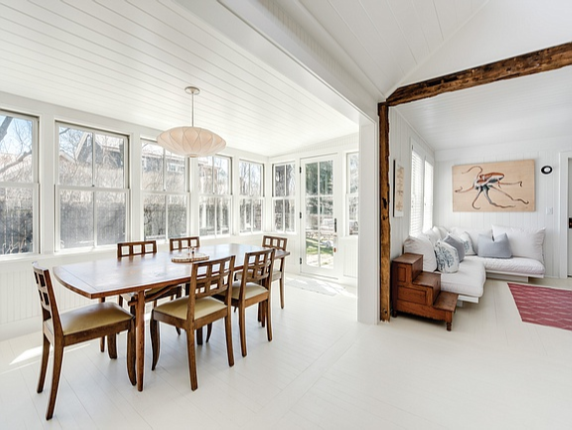 Stats: $3,295,000.00 / Built 1920 / .27 acre / 1,750 sq ft / 4 Bedroom, 3.5 Bath / Favorite Feature: L-Shaped Pool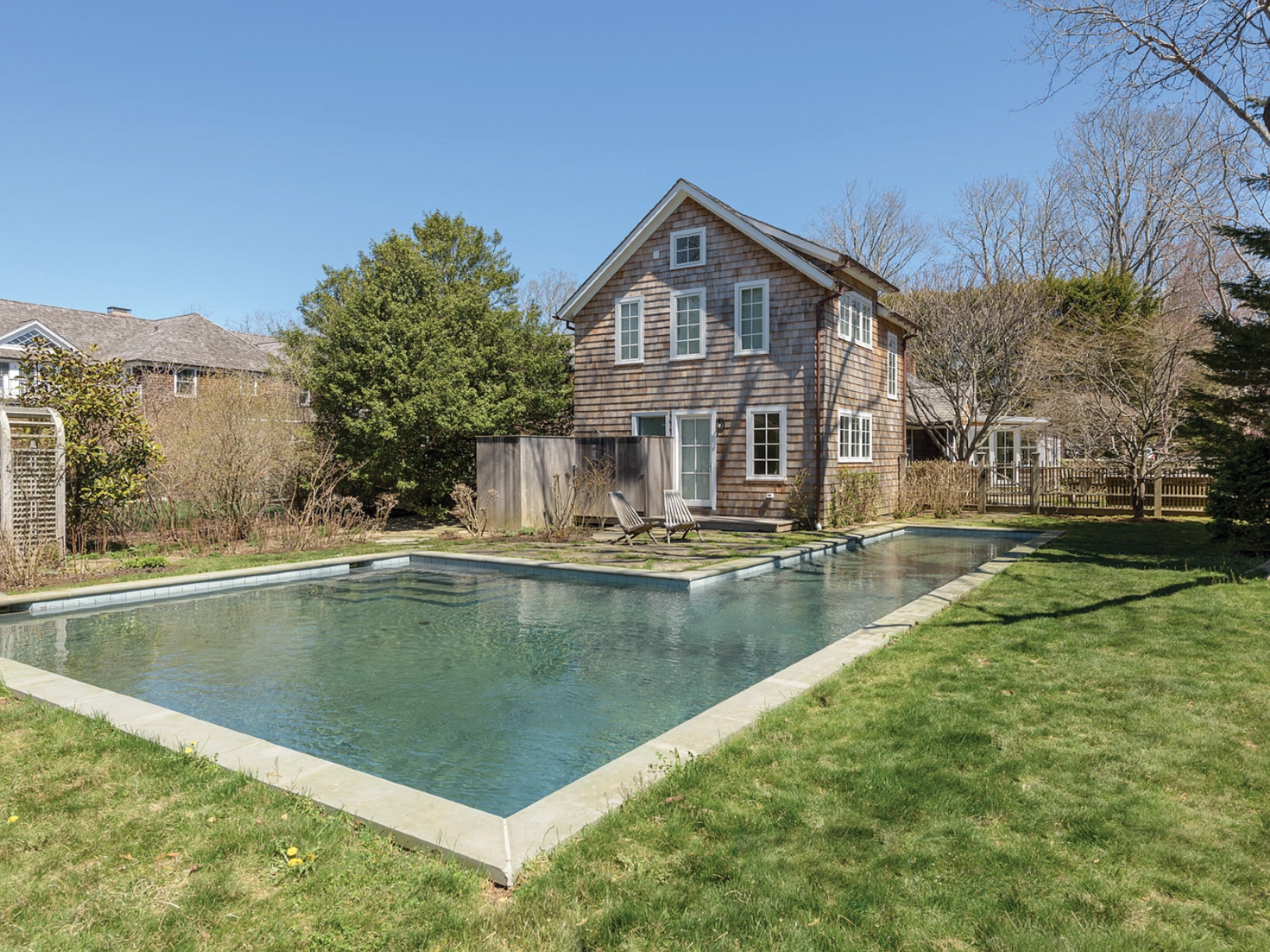 Has the most adorable potting shed as well!
Stepping it up a notch now! This is the epitome of luxury historic Hamptons!  This beauty boasts three levels of period details, multiple fireplaces, and those lovely diamond paneled windows!  Don't worry, your uninterrupted view of the ocean can easily be accessed by driving straight out of your driveway.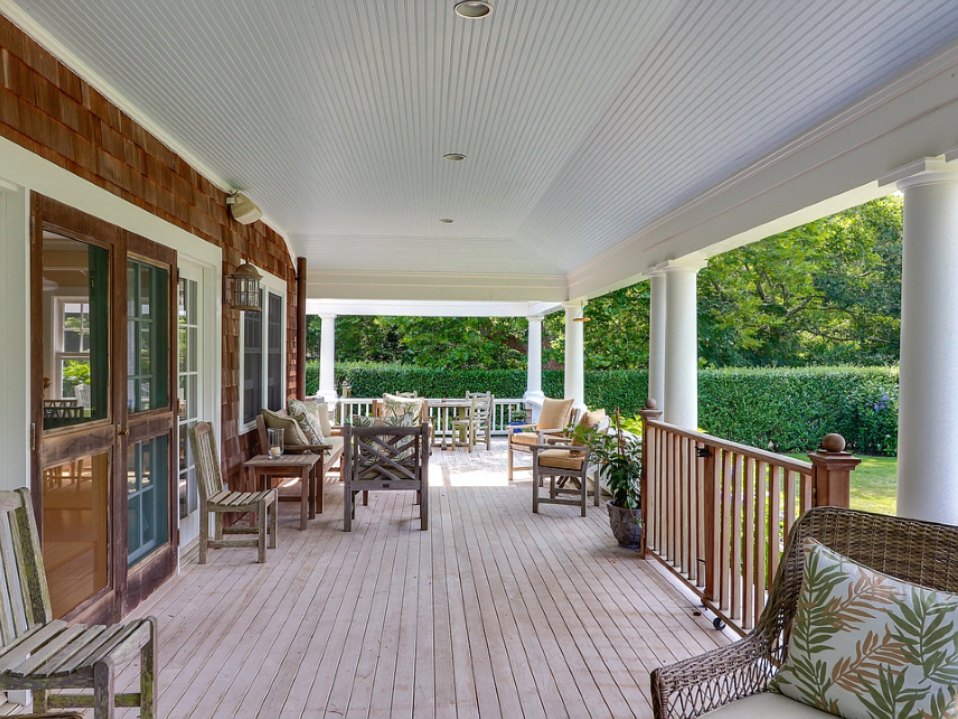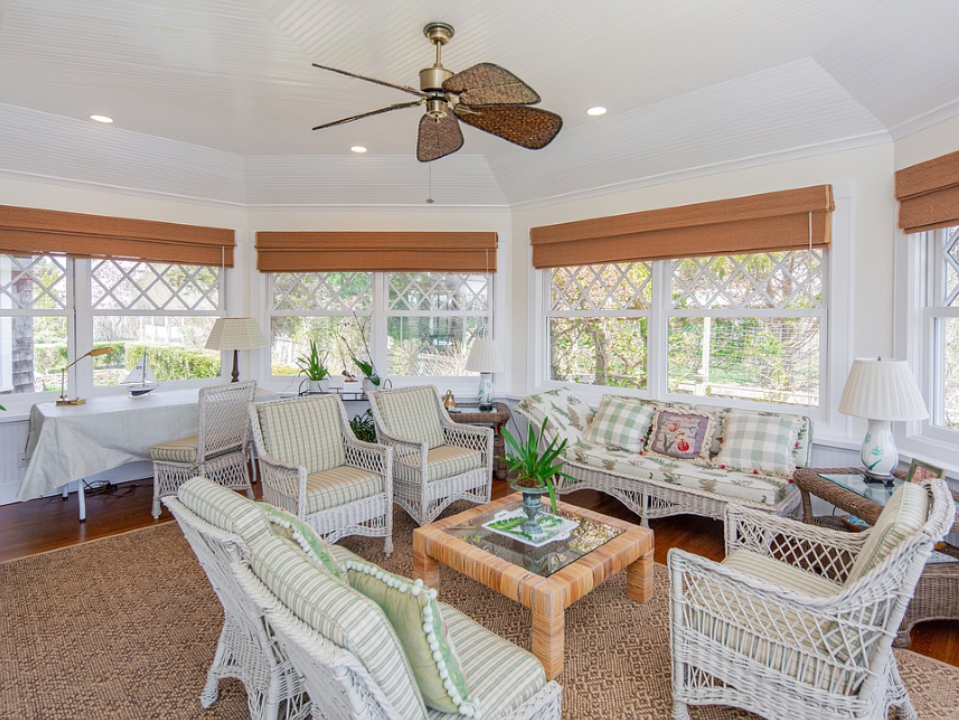 Stats: $6,950,000.00 / Built 1920 / .6 acre / 7,000 sq ft / 7 Bedroom, 8 Bath / Favorite Feature: Double Wide Staircase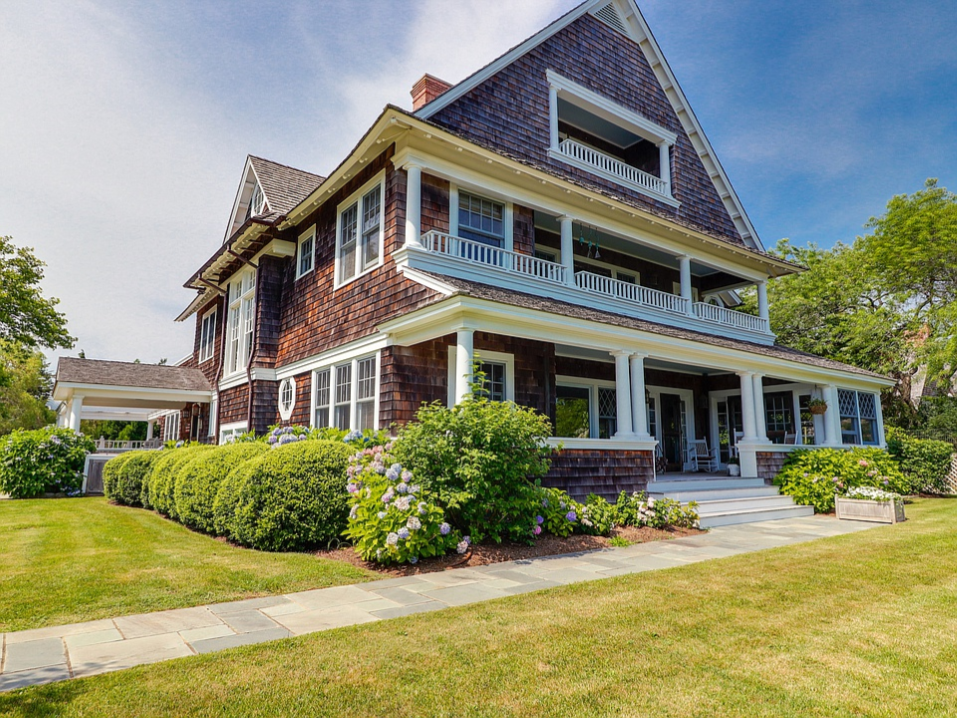 I've got dibs on the third floor balcony!
A farmhouse clad in cedar shake? Totally in love.  This turn of the century beauty has been meticulously maintained.  Wide plank floors, exposed beams, wood burners and Sub Zero appliances!  What else do you need for a summer retreat?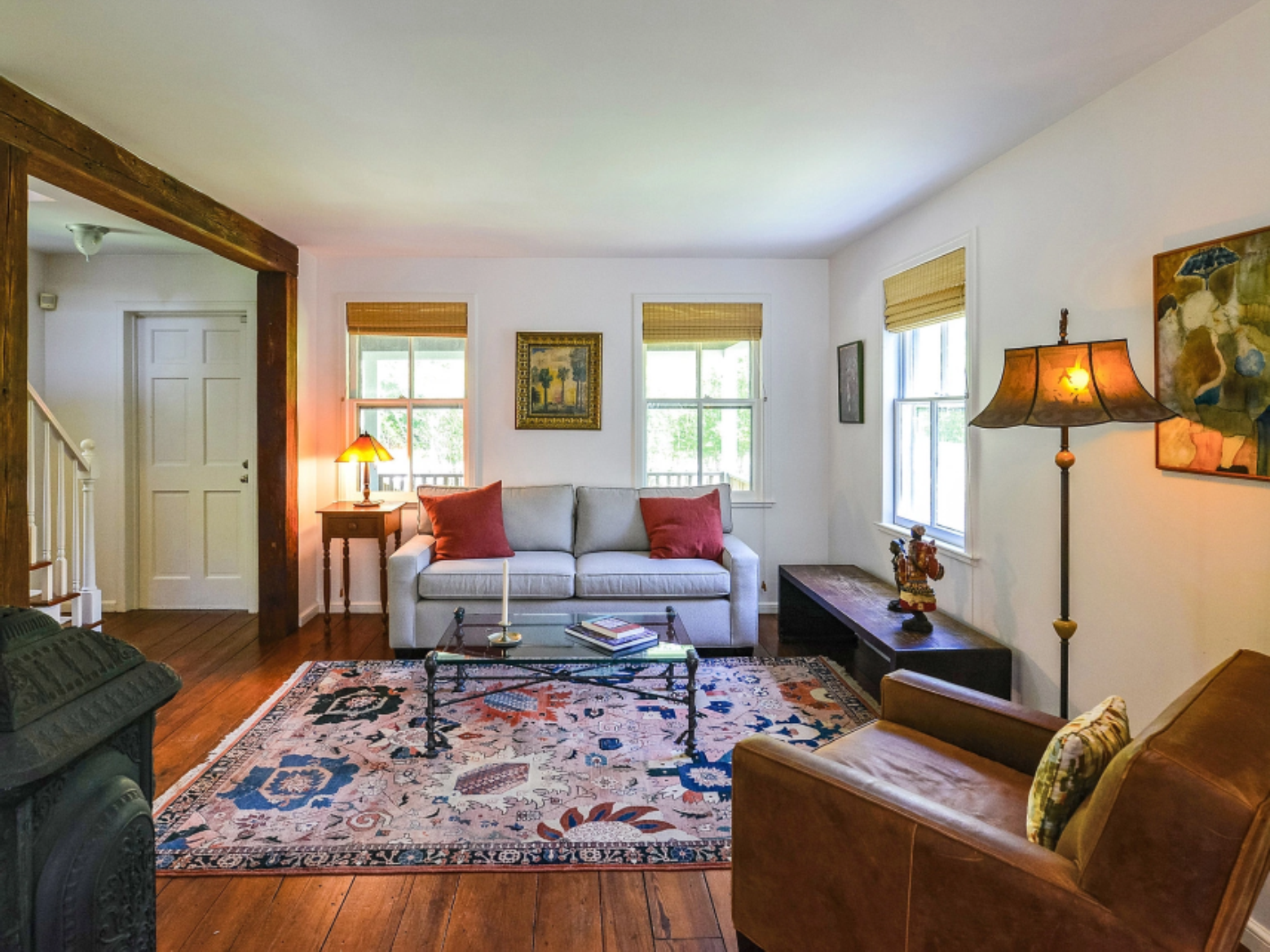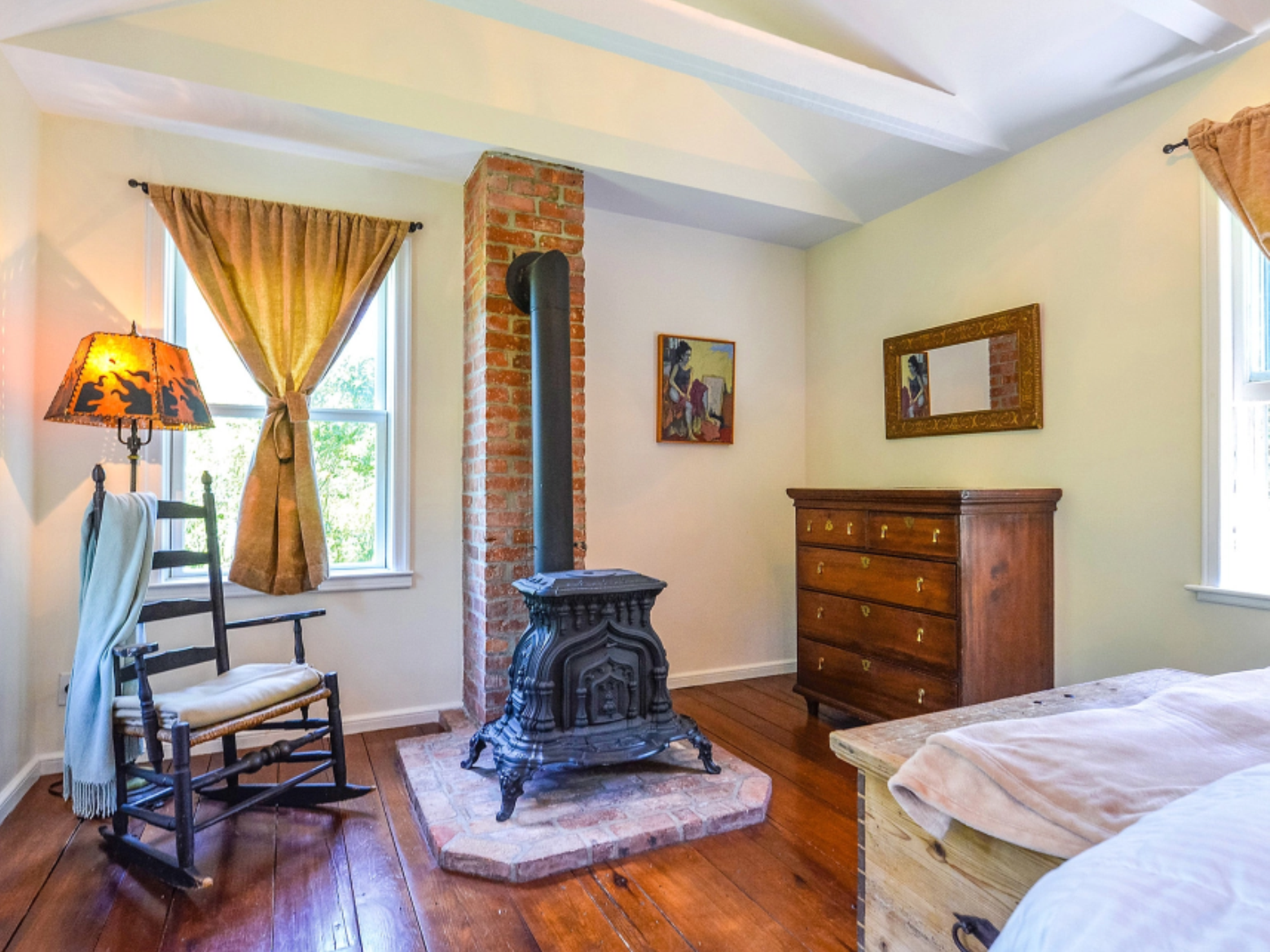 Stats: $1,800,000.00 / Built 1910 / .6 acre / 1,800 sq ft / 3 Bedroom, 2 Bath / Favorite Feature: Torn between the original cast iron tub and the additional guest cottage!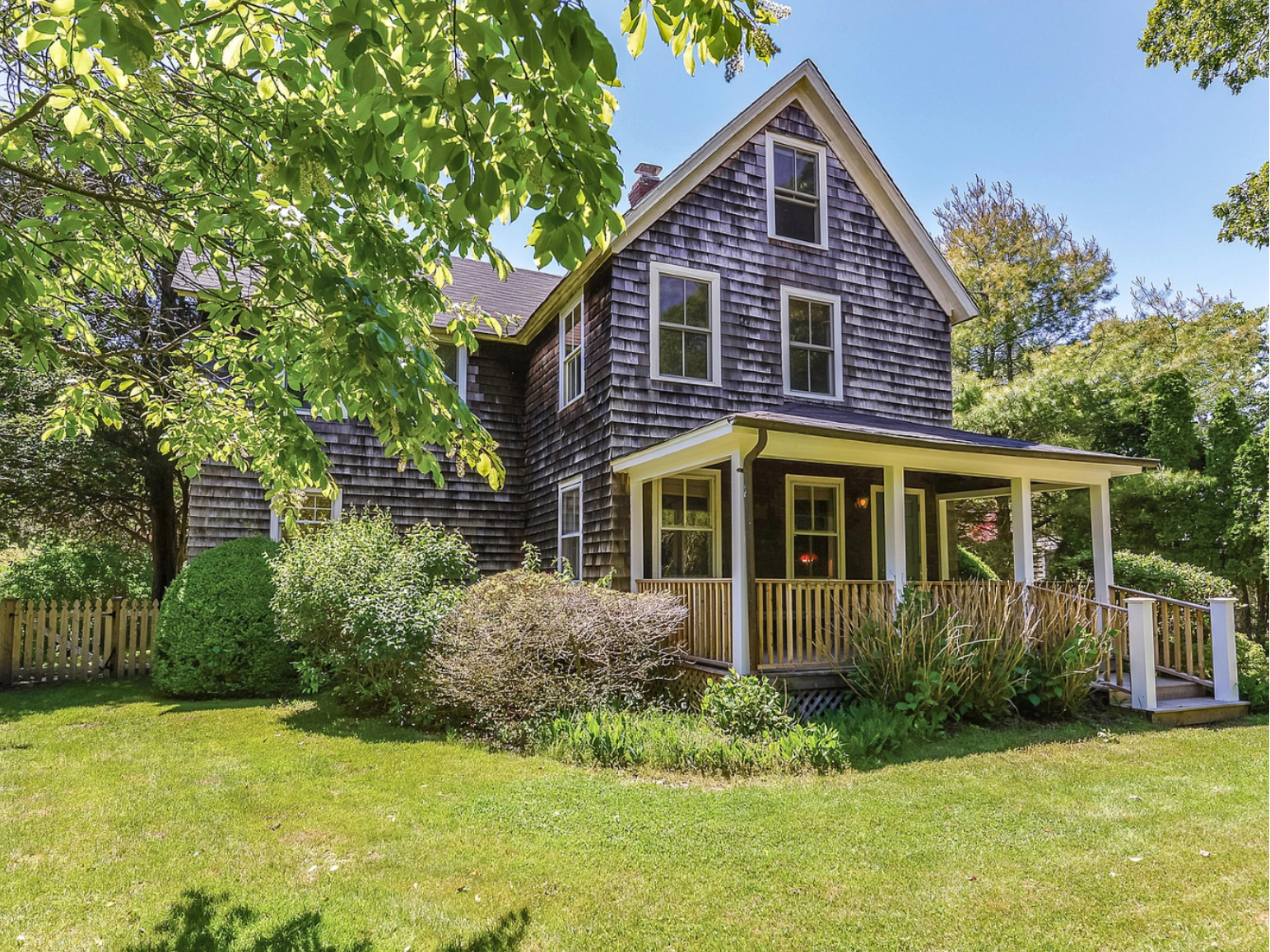 Love the asymmetrical second floor windows!
Calling all future Bed and Breakfast owners!  This property is perfect!  Main building has SEVEN guest rooms with an additional FIVE cottages on this pristine lot! I'll be the first to admit there are some updates to be done (cough, cough wallpaper borders), but can't you just envision the croquet tournaments?!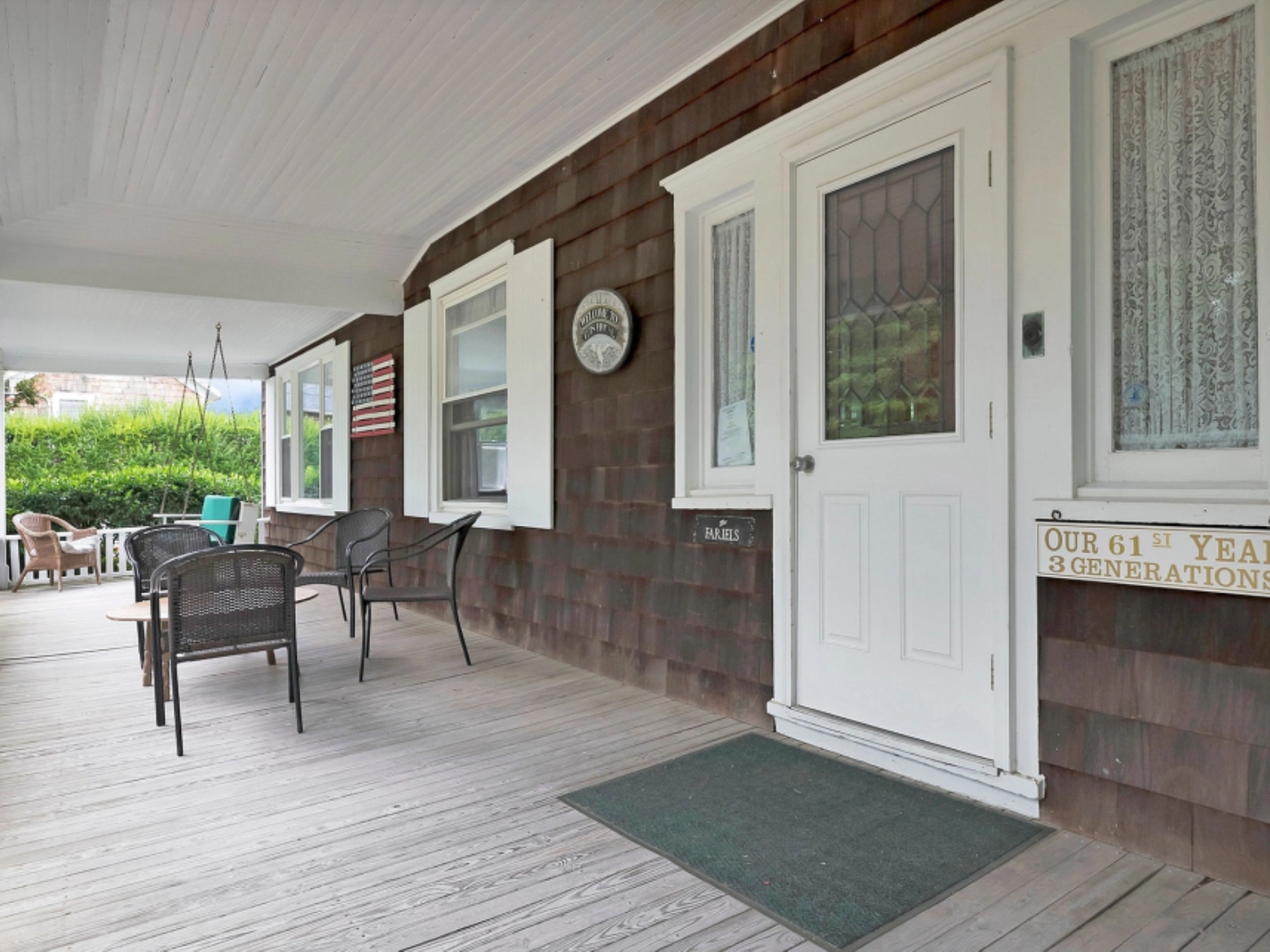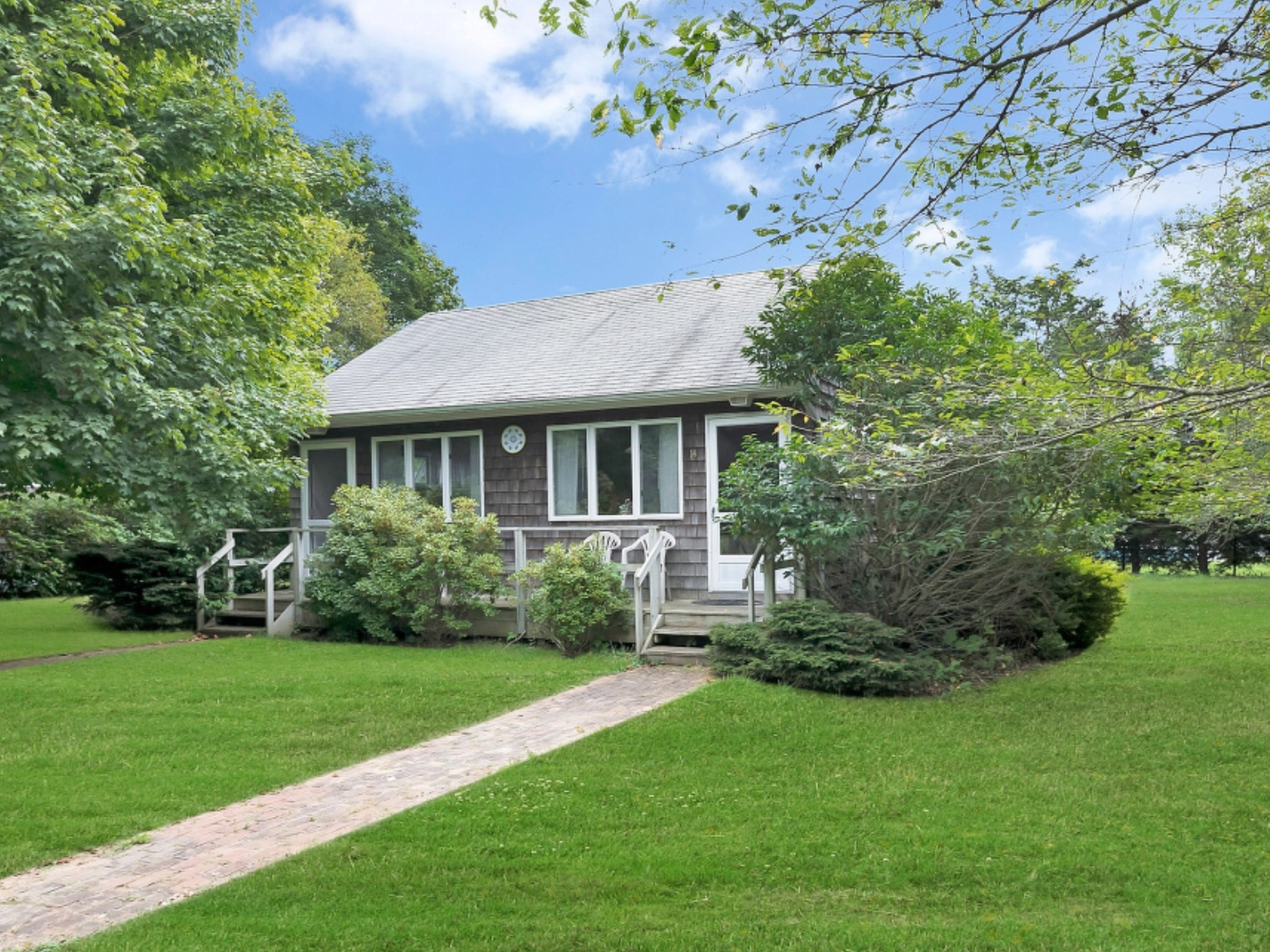 Stats: $7,500,000.00 / Built 1907 / 1.67 acre / 4,500 sq ft / 7 Bedroom, 3 Bath / Favorite Feature: Back Lawn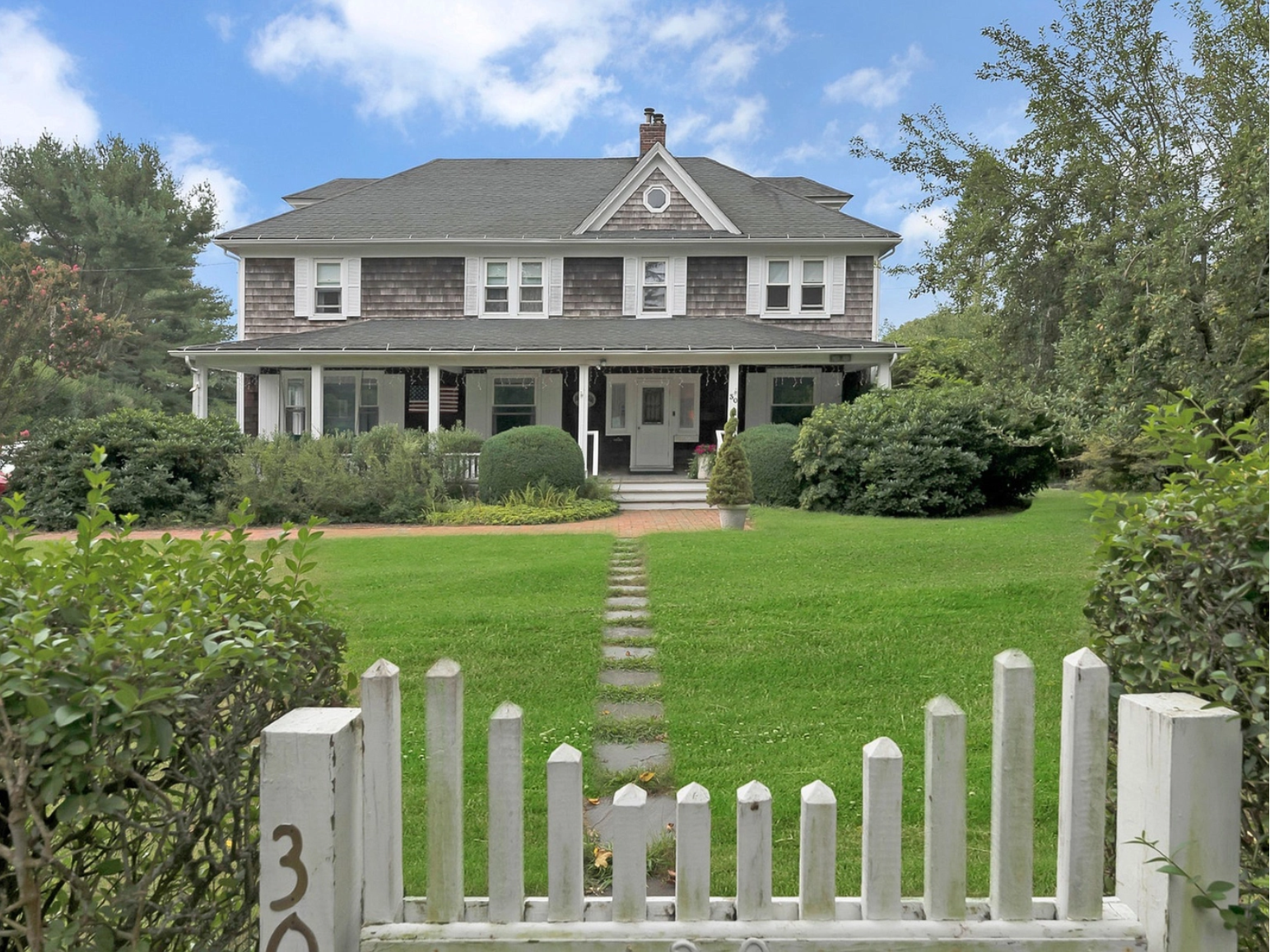 I know what you are thinking, where are your beloved cedar shakes?  They are on the sides and back! : )
This is on Main Street folks!  Historic George L Baker home is now zoned business.  I can see this being a fabulous farm to table restaurant!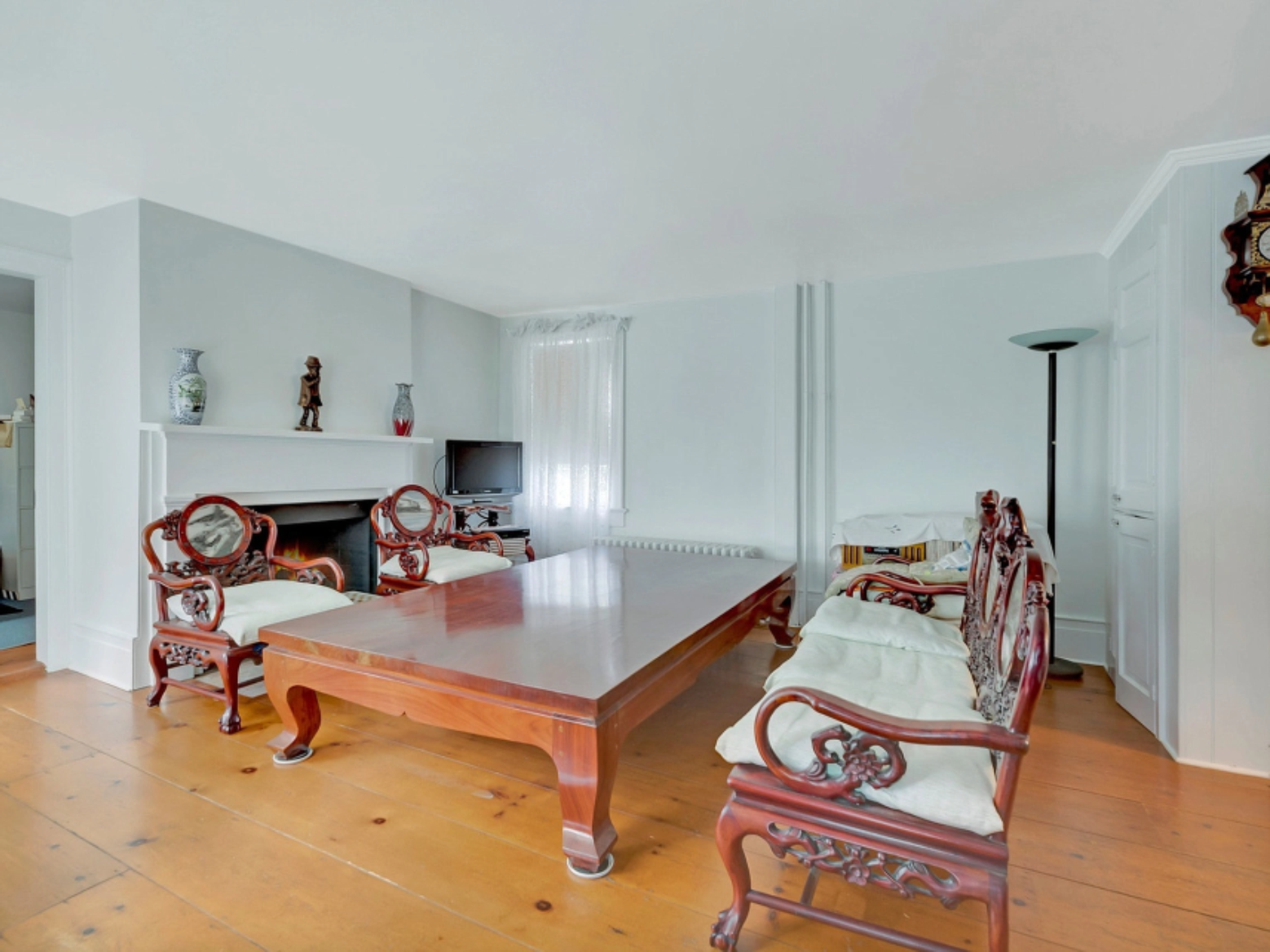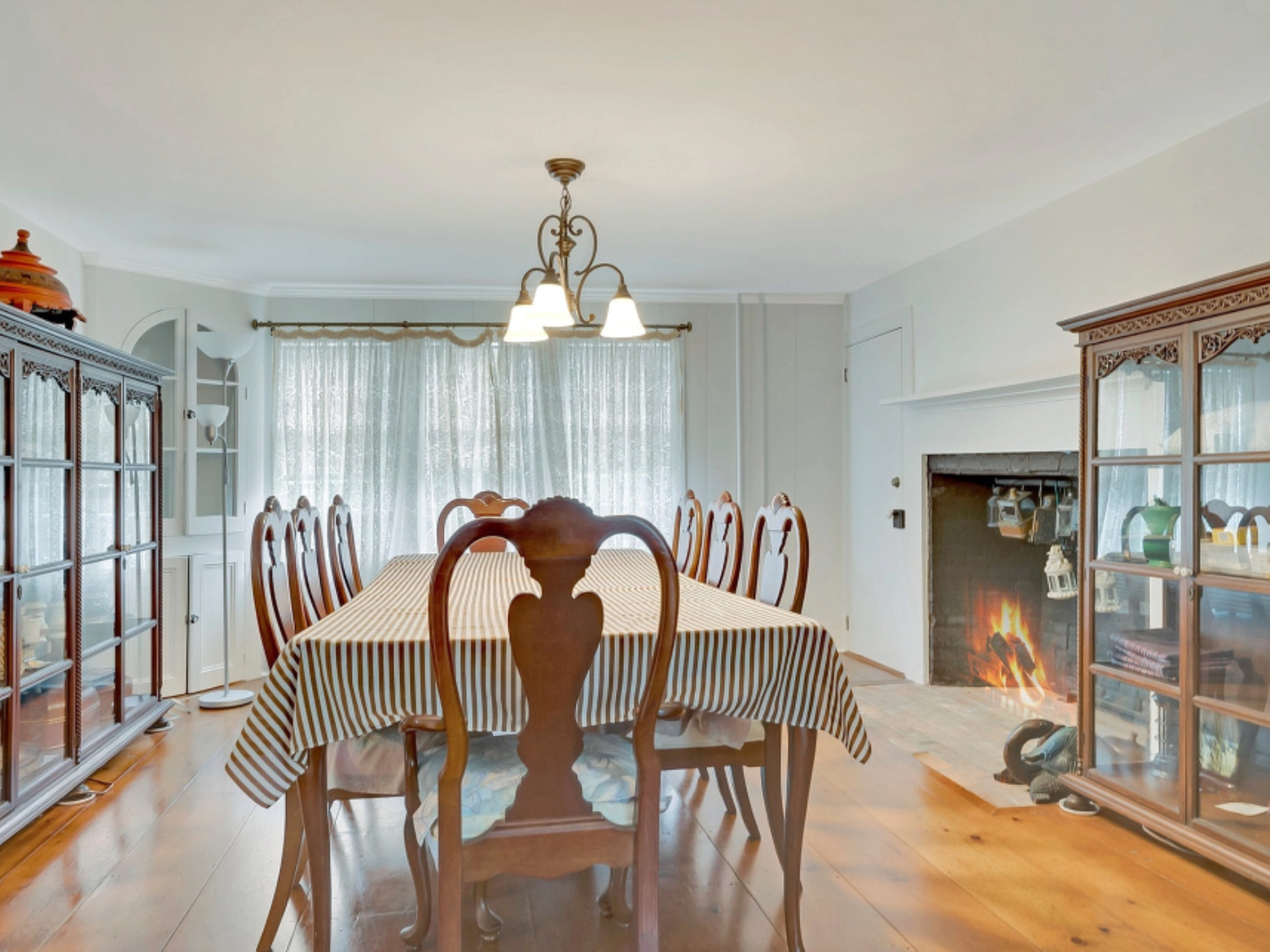 Stats: $3,250,000.00 / Built 1853 / .42 acre / 2,196 sq ft / 4 Bedroom, 2 Bath / Favorite Feature: Historic Fireplaces!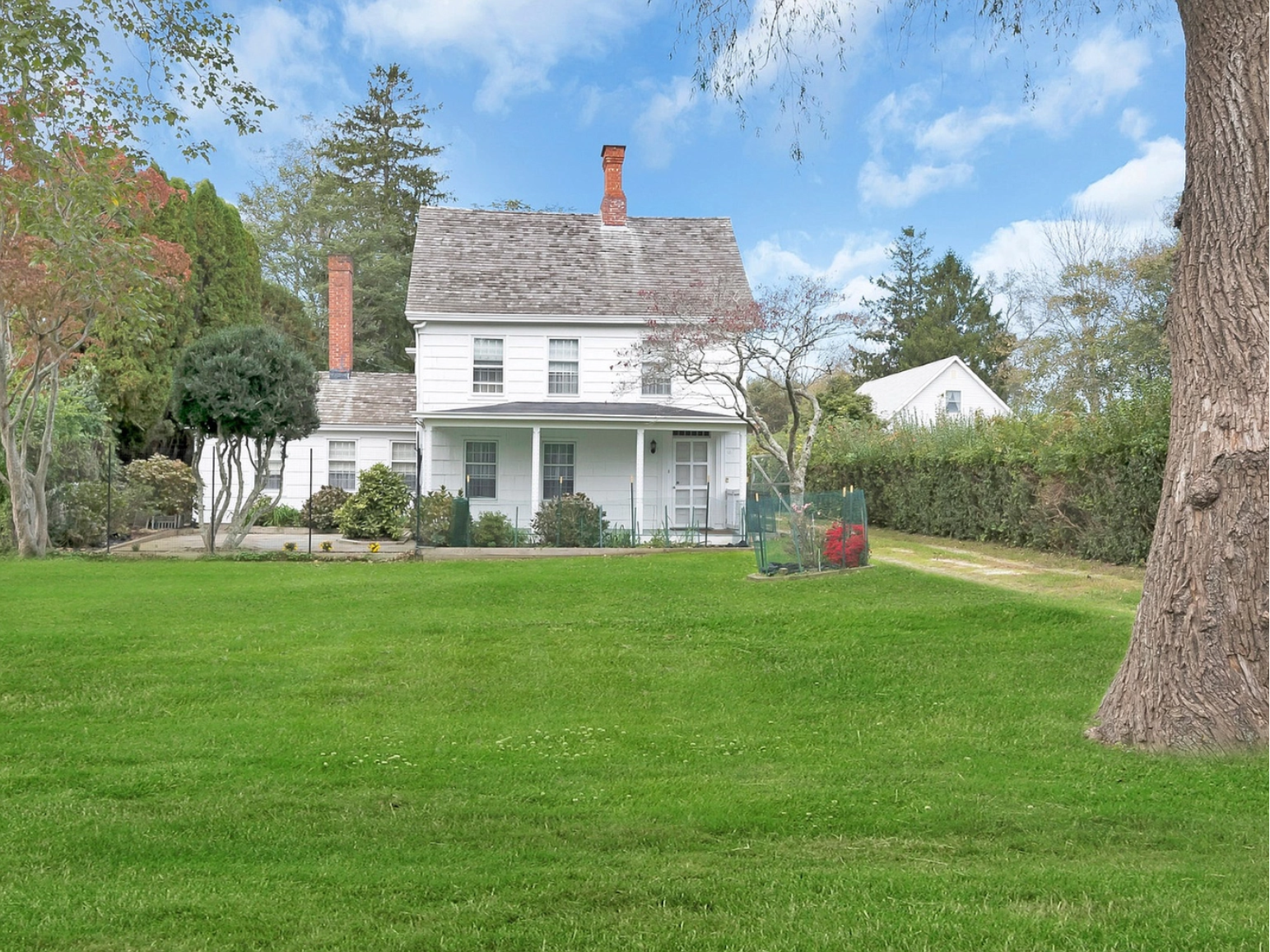 I would name my farm to table restaurant "Baker's Place"
Be still my primitive loving heart!!  What could be better than an 1802 Farmhouse in the most gorgeous setting?!  The brick, the beams, the built ins, all of it.  Historic Perfection.  Also,…party barn.  Or would be a great studio for an artist!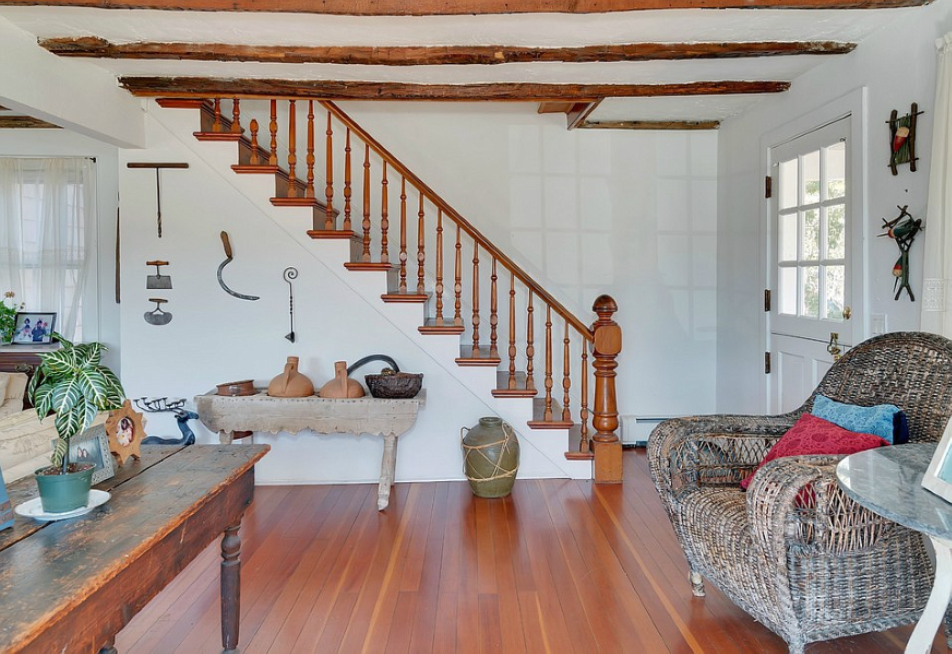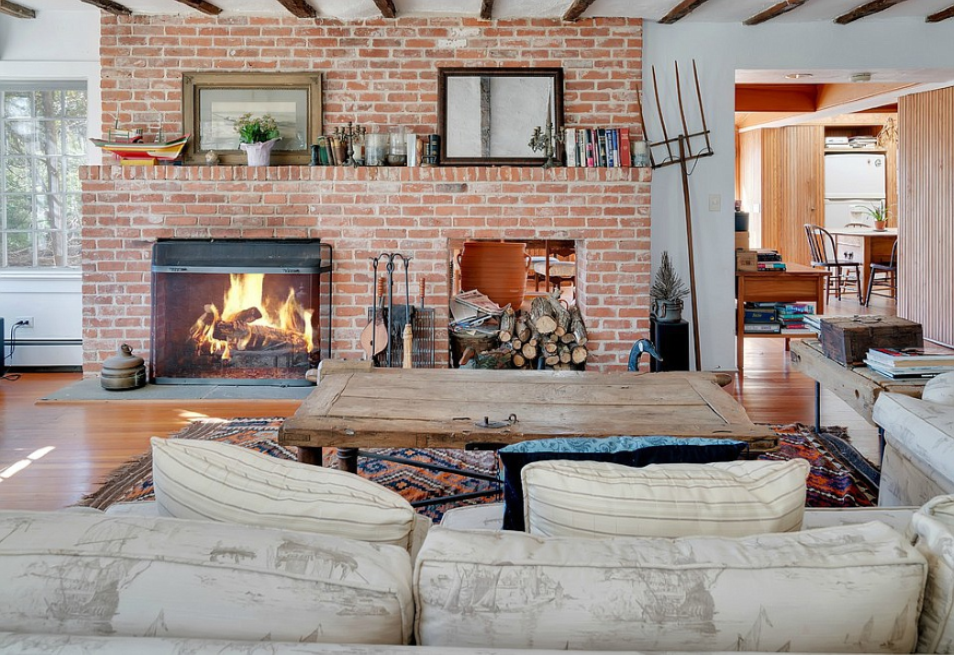 Stats: $5,200,000.00 / Built 1802 / .82 acre / 3,000 sq ft / 4 Bedroom, 3 Bath / Favorite Feature: That Twig Bed!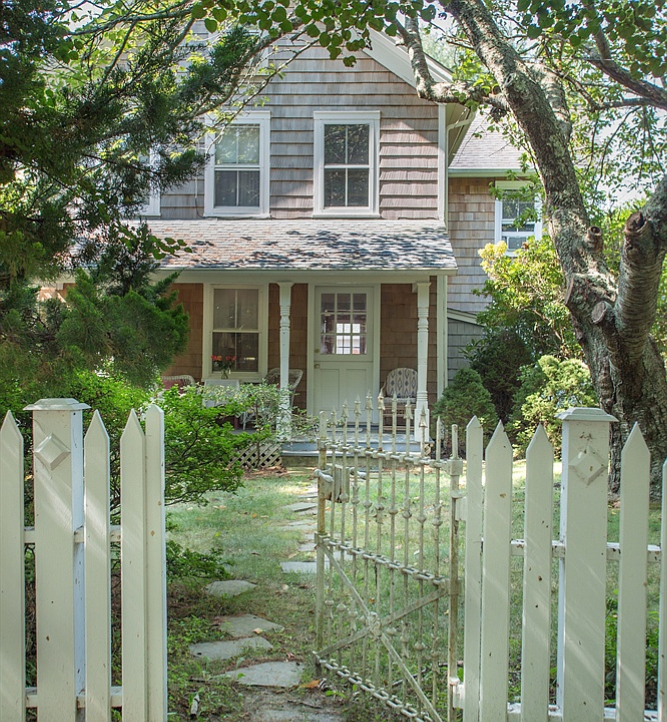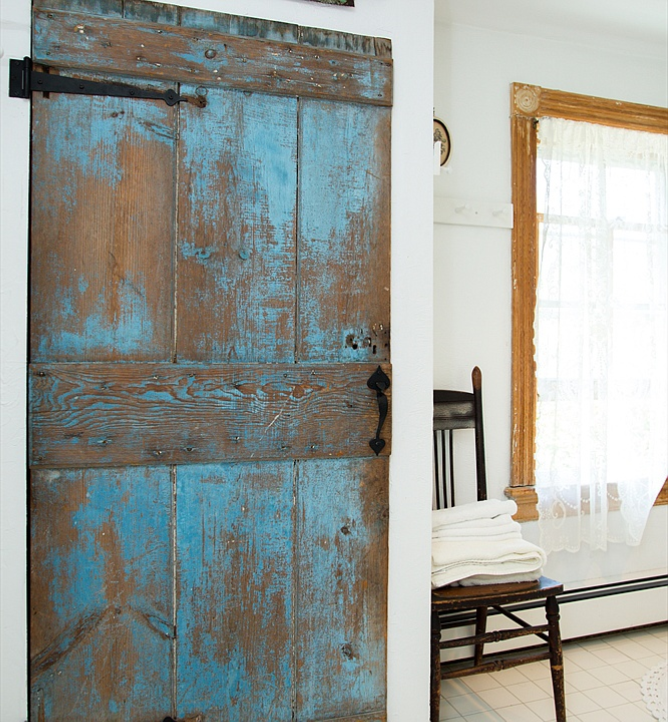 Gates and hinges get me every time!
Formerly an antique store, Balasses House, has gone under an extreme transformation.  Looking at the design now you would never guessed this was originally built in 1800!  Currently zoned for live/work this would make a perfect home for an Interior Anthology Hamptons office.  What'd ya think?!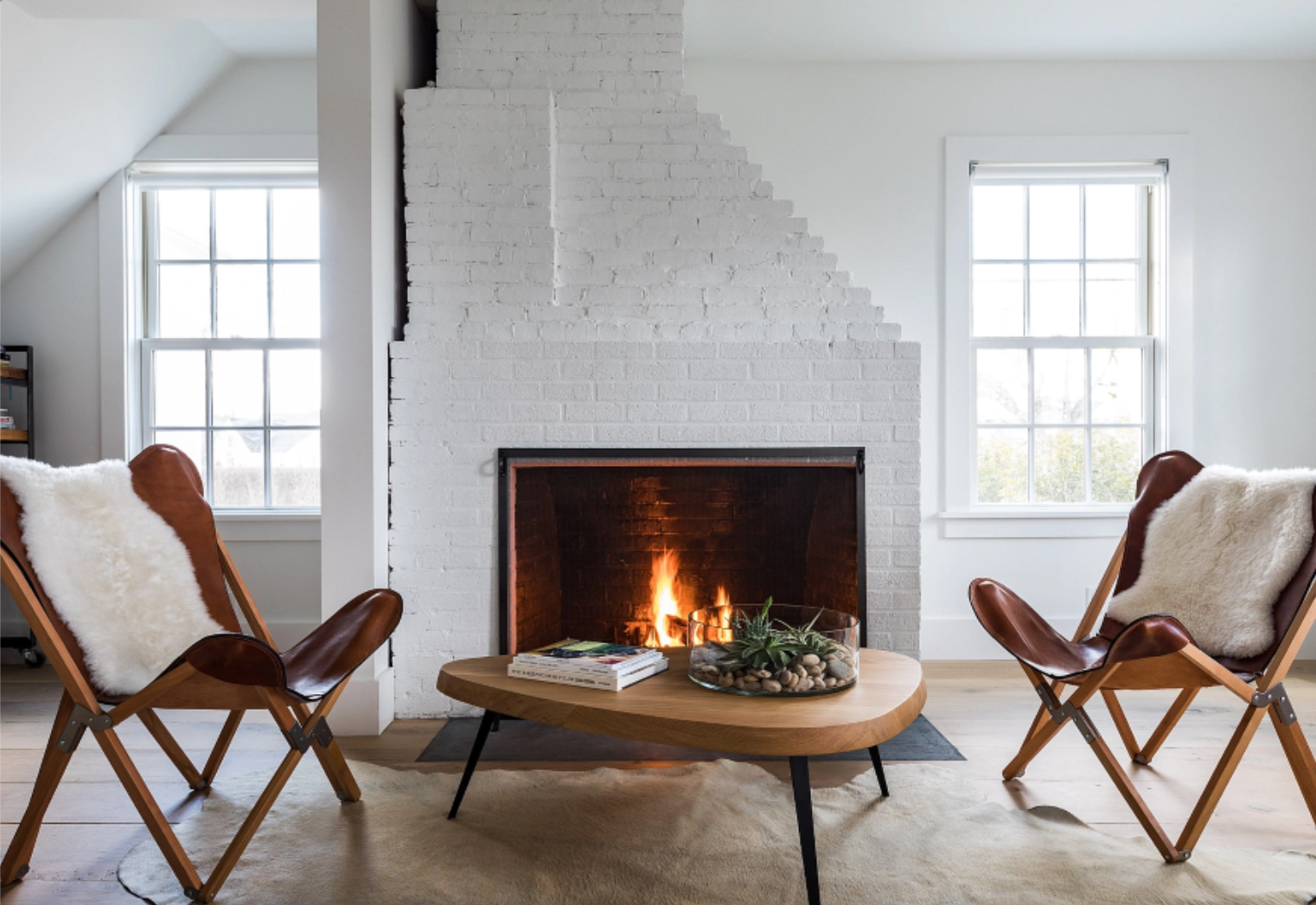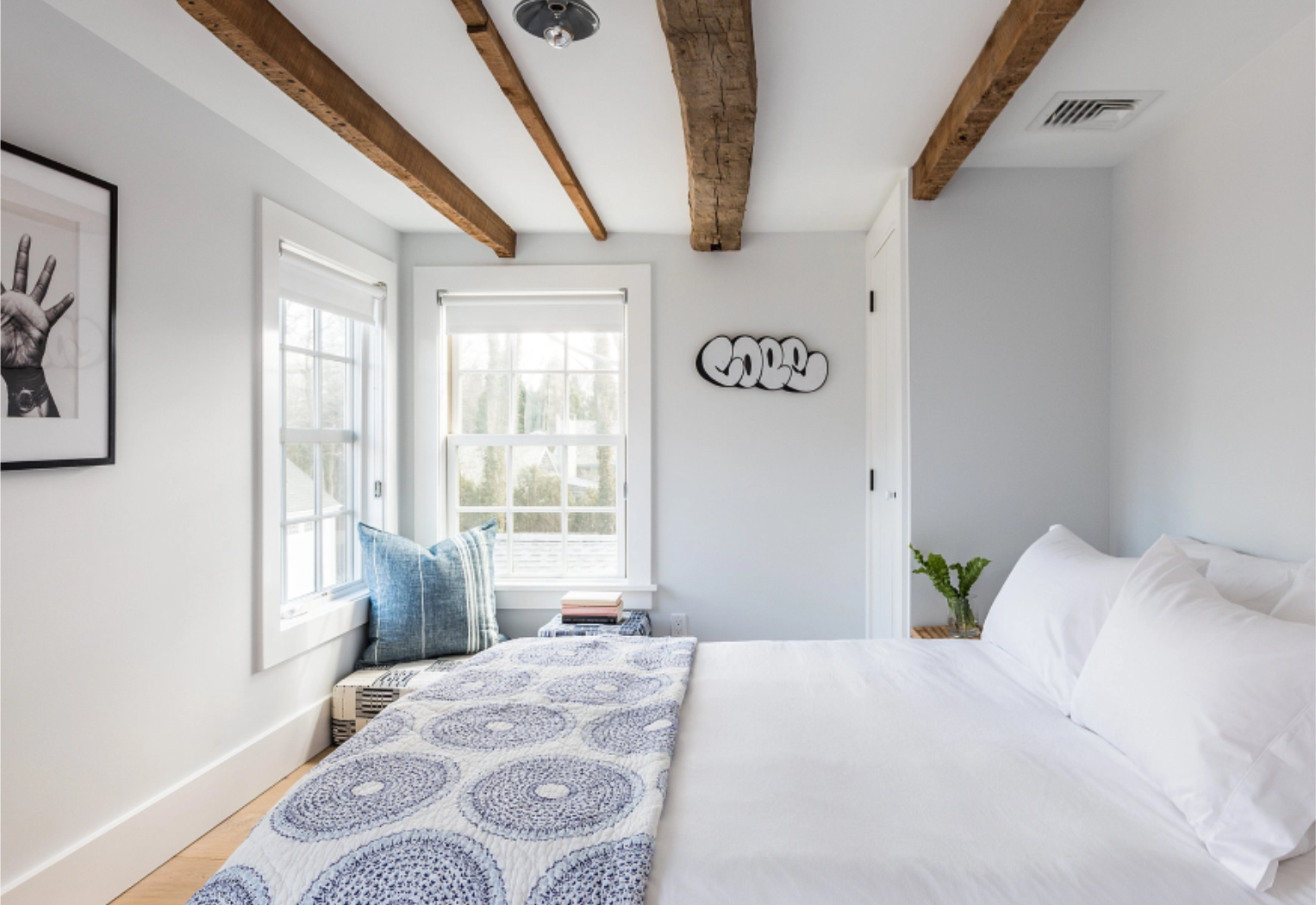 Stats: $4,955,000.00 / Built 1800 / .47 acre / 3,600 sq ft / 5 Bedroom, 4.5 Bath / Favorite Feature: Art Gallery!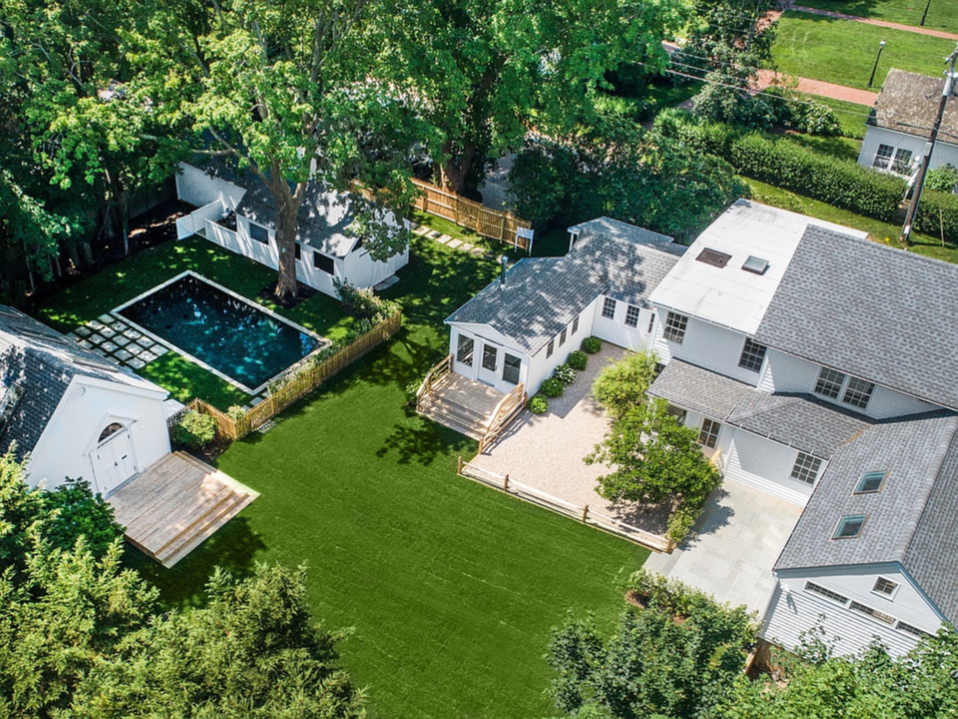 Such a beautiful property!
Where are some of  your favorite summer retreats?  We would love to hear about it!!