For some, the Thanksgiving and Christmas holiday season cannot come soon enough! I am one of those people. You know, the house that in mid-November transforms from decorative pumpkins and fall foliage to glittery ornaments and garland. It's not just the beautiful trees, lights, and sparkling snow that makes the Holidays so great; it's the opportunity to spend time with family and friends. With that, making sure your home is ready for all your guests can be a little overwhelming. No fear! We are here with some tips and tricks to make hosting this Holiday season merry and bright so you can focus on what matters most; making great memories with loved ones.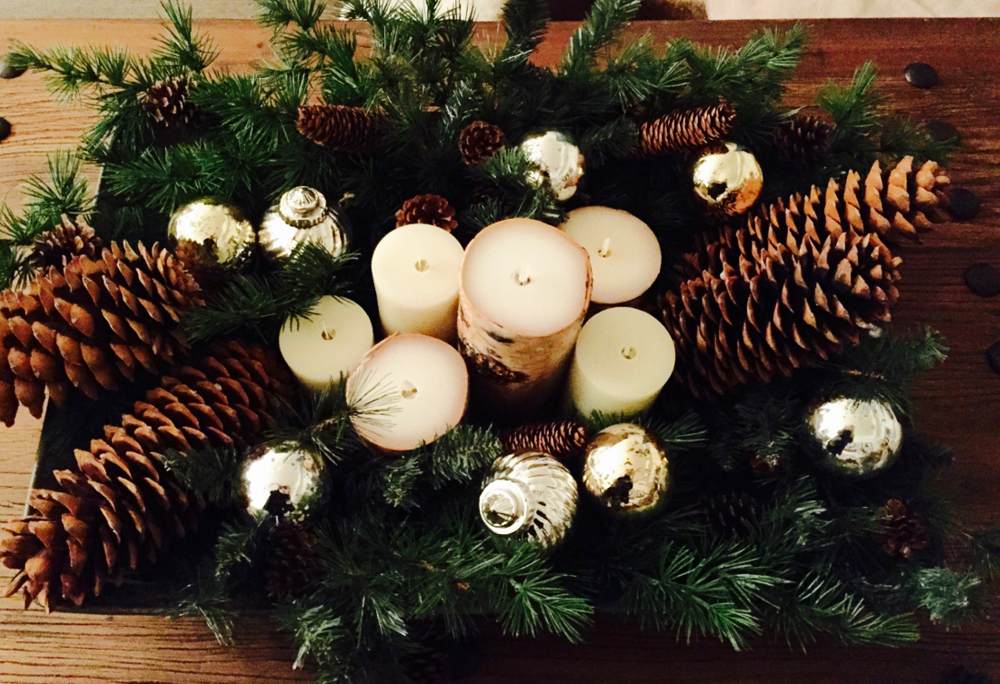 Coffee Table Center Piece / Photo Credit: Amber Grabowski
Tips to Prepare Your Home for Holiday Guests
Whether you are planning on hosting or not, it is still a good idea to be prepared just in case Aunt June suddenly shows up with her famous casserole. First on the agenda:
* Declutter Your Home – The first step to getting prepped and ready for your guests is to declutter your home. Take this time to do some deep cleaning and get all necessities for guests washed and in place.
* Kitchen – The kitchen becomes a machine during the holiday season. Between all the prep work for food served and cherished traditions of baking cookies, nothing will make you jollier than to know your kitchen is ready for the rush.
A good deep clean of your kitchen!  Clean all your appliances and go through your refrigerator to make room for all the extra food that is typical for the holidays.
Stock your pantry! It is good to stock up on things like coffee, tea, quick breakfast and snack items, and all baking needs.
Keep the counters decluttered and clear.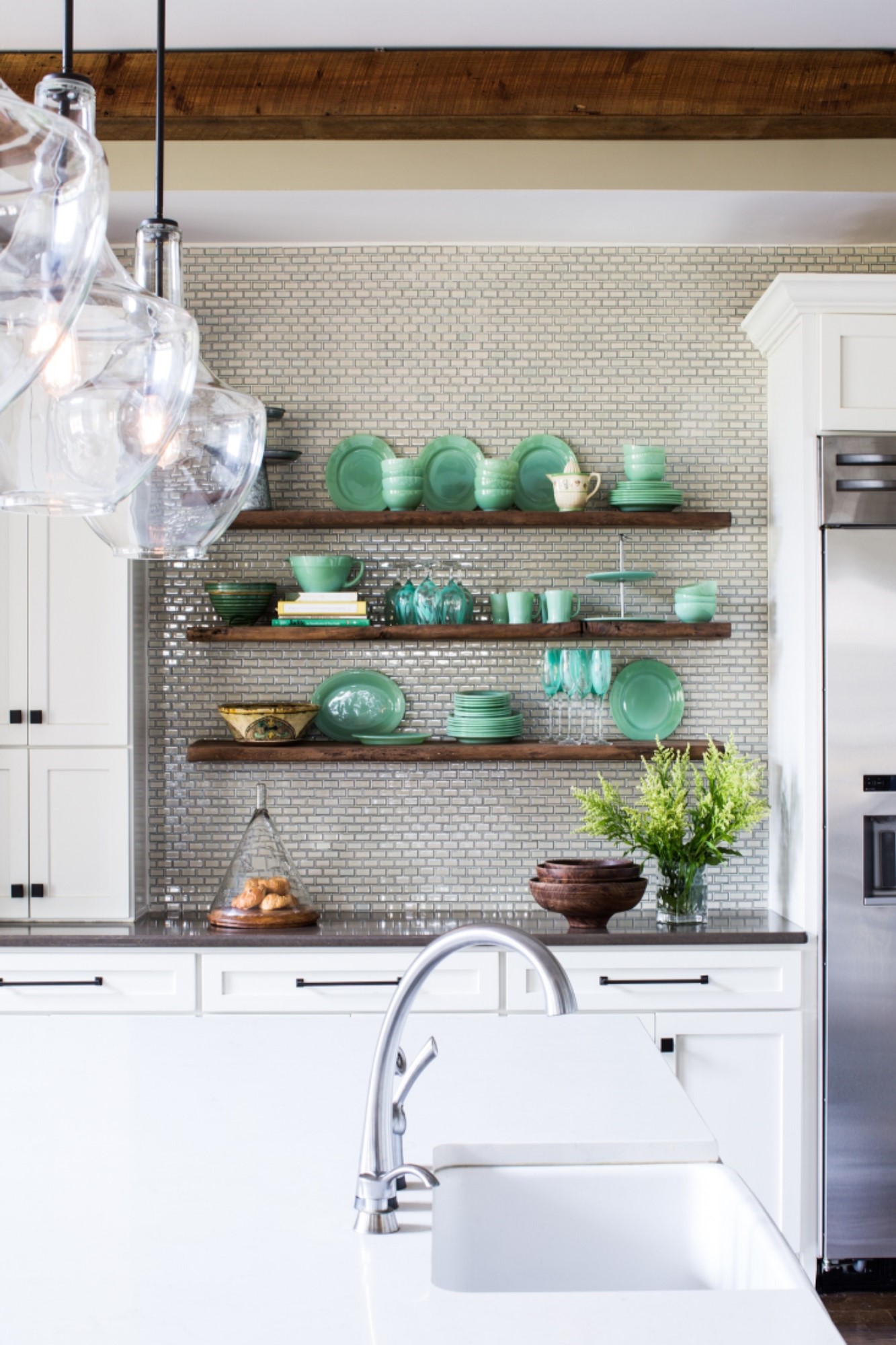 Oak Hill  / Photo Credit:  Andrea Behrends
* Create a Cozy Living Room – Your living room is the space where everything comes together. Creating a warm and cozy living room for your guests to relax, whether in the morning with a cup of delicious hot coffee or in the evening with a seasonal cocktail in hand is easy. Here are some tips to help!
 Decorate the space for the holidays. Simple additions such as sprigs of greenery tucked with pumpkins for Thanksgiving or garland and hung stockings for Christmas instantly transform to set your space apart from the rest of the year.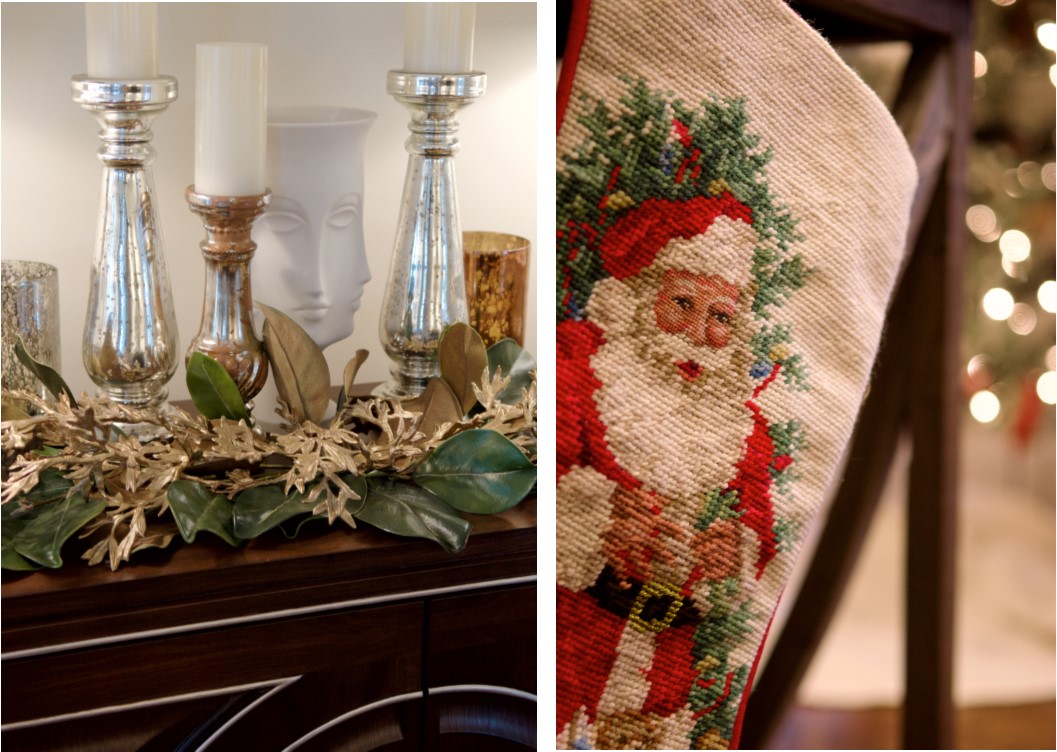 Maple Grove / Photo Credit: Tiffany Clapp
Historic Franklin House / Photo Credit: Tiffany Clapp
Light a fire! The soft glow and flicker add warmth to the space. If you don't have a fireplace you can place a variety of different sized candles on a tray on top of your coffee table to create that same warm cozy glow.
Have blankets laid out and easily accessible. This will encourage guests to relax and enjoy themselves while be snuggled and comfortable.
Layer in pillows on your sofa to invite guests to get comfortable and sit and catch up. Another great choice is to have floor cushions to suggest people take a seat and stay a while. Floor cushions also create extra seating for guests so everyone can relax.
Soften the lights! Dim the lighting to create and intimate atmosphere.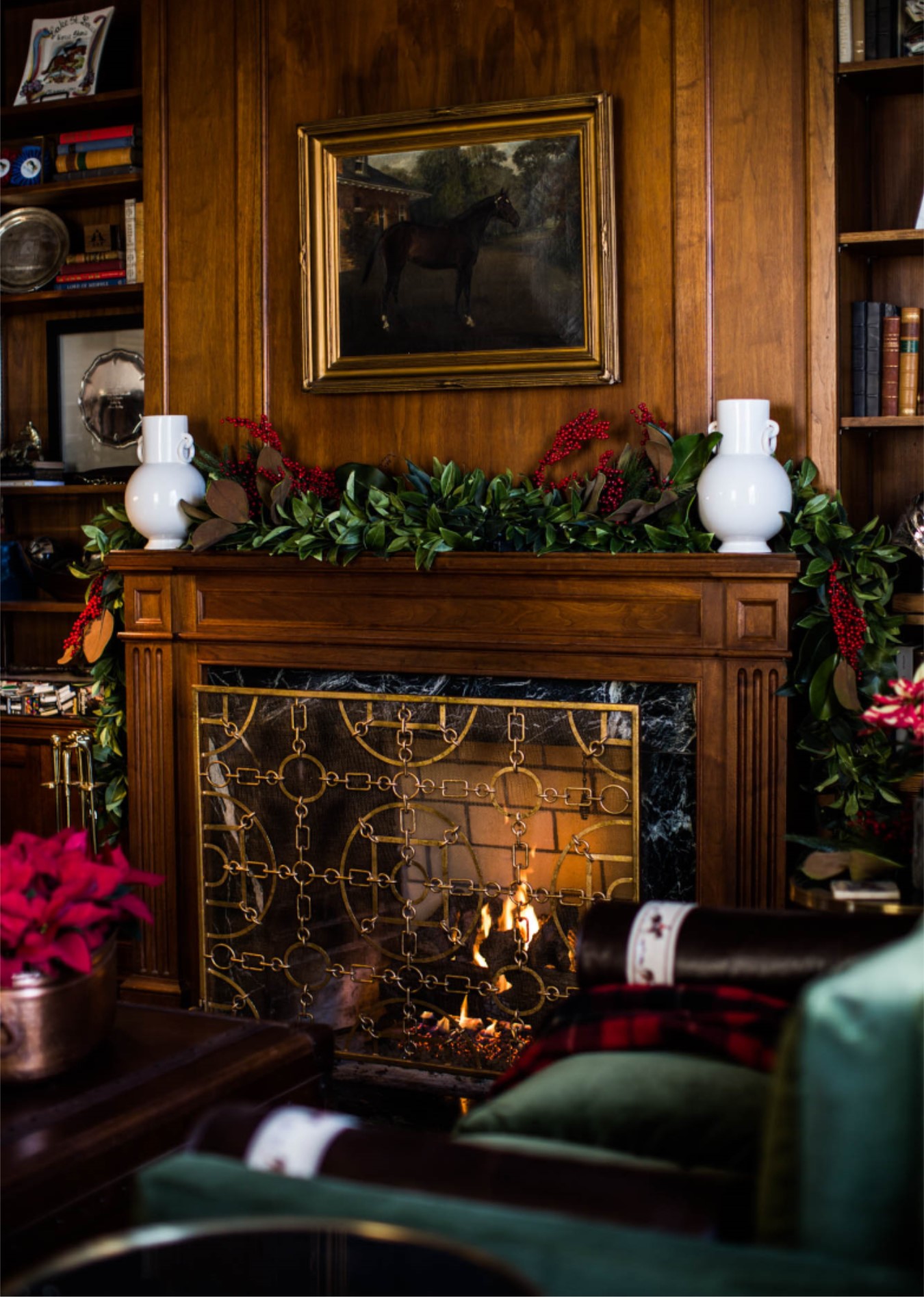 Maple Grove / Photo Credit: Andrea Behrends
It is nice to have the option for guests to enjoy a cocktail at their ease. Find a space to have a cocktail trolley that is always fully stocked. Have little bowls of limes, fresh mint, festive straws, decanters and an assortment of spirits. Over the holidays it's never too early for a drink!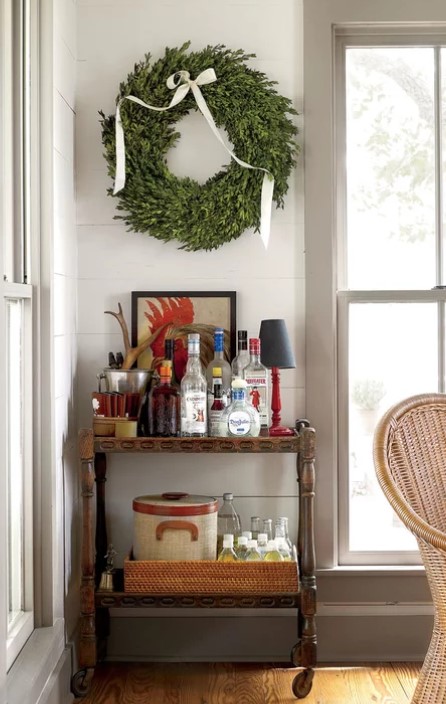 Holiday Bar Cart / Photo Credit: Southern Living
Guest Room Simple Updates – It is so important for your guests have a cozy and comfortable place to retreat to after a full day of festive holiday activities. Simple updates can ensure they feel welcomed and are rested for all to come while visiting.
Test out the mattress! If it is older and needs a quick revamp add a feather bed topper to it.
Layer in soft sheets and choose plump and plush pillows. Create a beautiful layered look with a comforter or duvet combined with decorative pillows and a bed throw.
If you have the space create a cozy nook with a desk or chair for guests to relax if they need a break from the holiday festivities.
Add simple touches such as seasonal fresh floral and a water carafe on the bedside for guests to enjoy.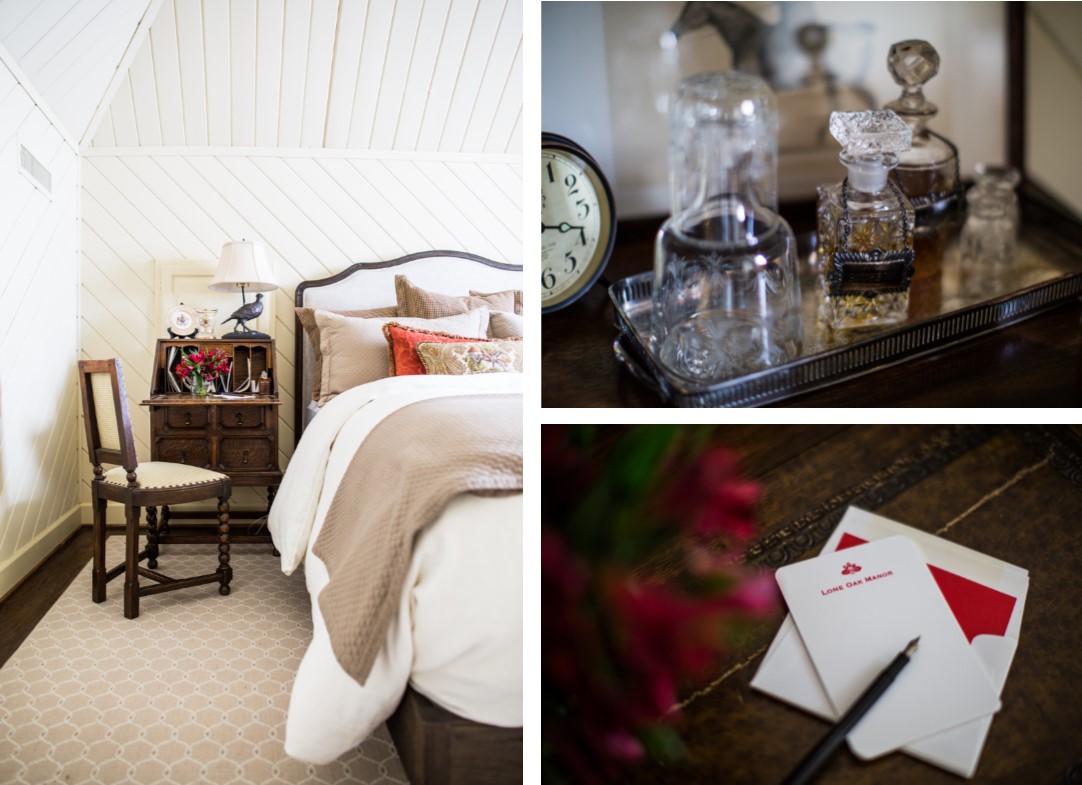 Lone Oak / Photo Credit:  Andrea Behrends
* Welcome Guest Warmly – It is finally time for guests to trickle in and if I have to say for myself it is so wonderful to walk into a home that is as festive as the season itself. Fill your home with a joyful smell that lingers throughout. There's nothing more welcoming than walking in after a long journey to a home filled with a scent of cinnamon, oranges and cloves, and a warm cup of mulled wine to drink.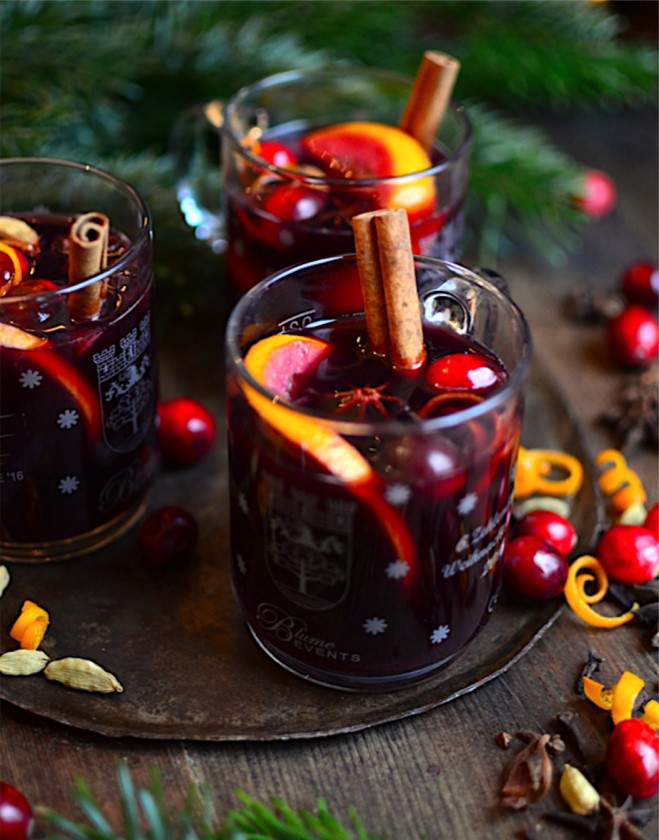 Most of all, keep it simple! This is the time of the year to enjoy your family and friends and make new cherished memories. It is easy to get distracted with all the hustle and bustle, but we can't forget to sit back and take it all in and realize how lucky we are. Here is to the start of the most wonderful time of the year!