How To Preserve Summer Produce & Planting For Fall
It has been a learning curve and the most delightful experience this summer with my garden. Growing your own food is rewarding and exciting, so what better way than to continue this fun into fall and try my hand at preserving all these summer goodies from the garden.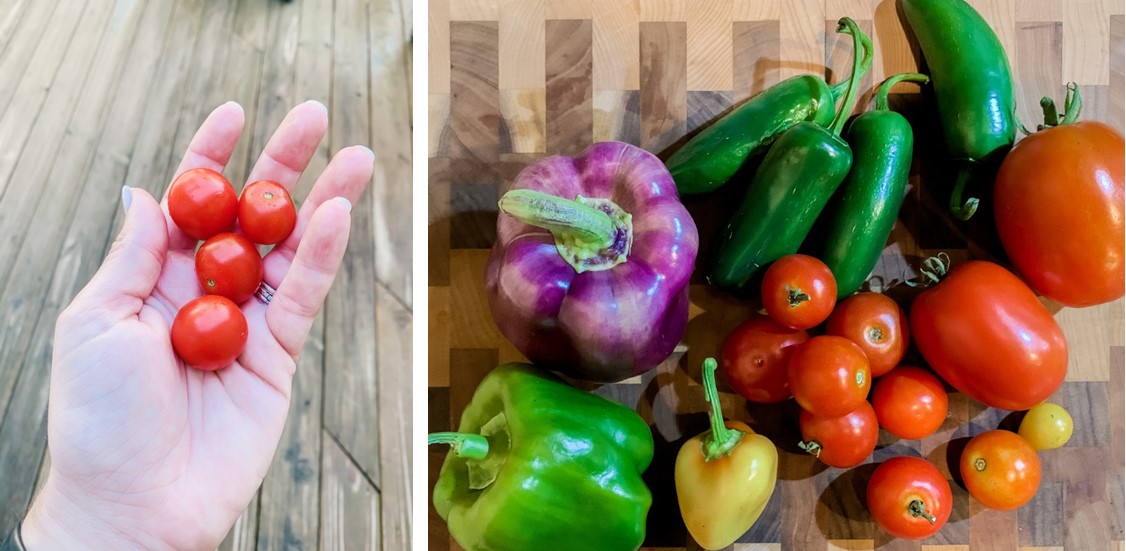 Summer Harvest /  Photo Credit: Amber Grabowski
How To Preserve Your Fresh Garden Produce
Preserving is an unknown territory for me, and I want to share my journey of how I am going about this process and what methods I have chosen to use.
There are several different ways to preserve produce from your harvest. For my first go I decided on the below methods which worked for what we grew this summer. I have included a little insight on the process and the recipes I used.
Water Bath Canning – This method is good for beginners because all you need are canning jars, lids, bands and a large pot with a rack. This type of preserving method is best used for fruits, jams, jellies, fruit butters, chutneys, marmalade, pickled vegetables, tomato sauce and salsas.  For this process I followed along with Hidden Springs Homesteads Water Bath Canning Problems and Solutions for Beginners. Dianne walks through all necessary steps to help us beginners out!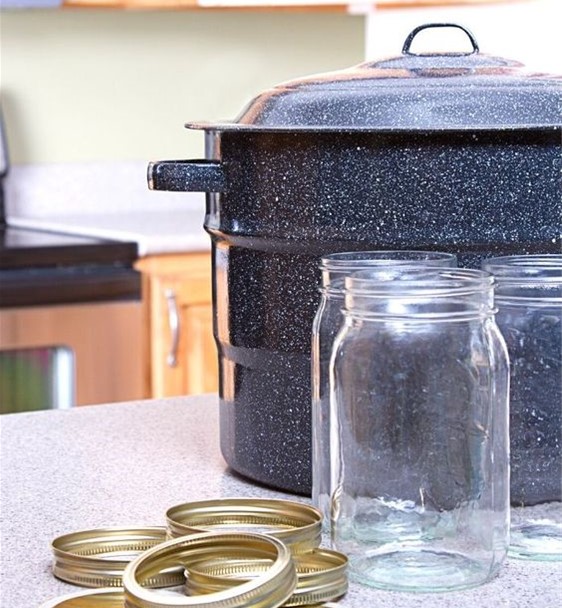 Canning Supplies /  Photo Credit: Pinterest 
This summer I planted a few different types of tomatoes which makes it perfect for canning some homemade tomato sauce and salsa for later months. One thing to pay attention to when choosing your recipes for both tomato sauces and salsas is to ensure they have some type of acidity added which levels out the pH level to avoid botulism.
For my first attempt at homemade tomato sauce I found a pretty easy recipe that does not require you to do a few of the things you typically would. Most recipes call for you to boil, ice, skin and then take out all the seeds. That sounded like a lot and a little overwhelming. So instead I found this roasted tomato sauce recipe that is delicious!!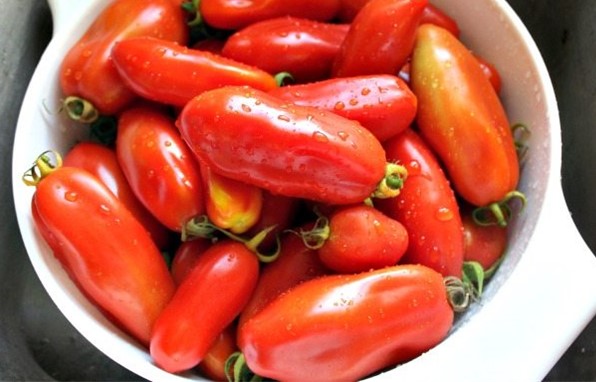 Roma Tomatoes /  Photo Credit: Melissa Norris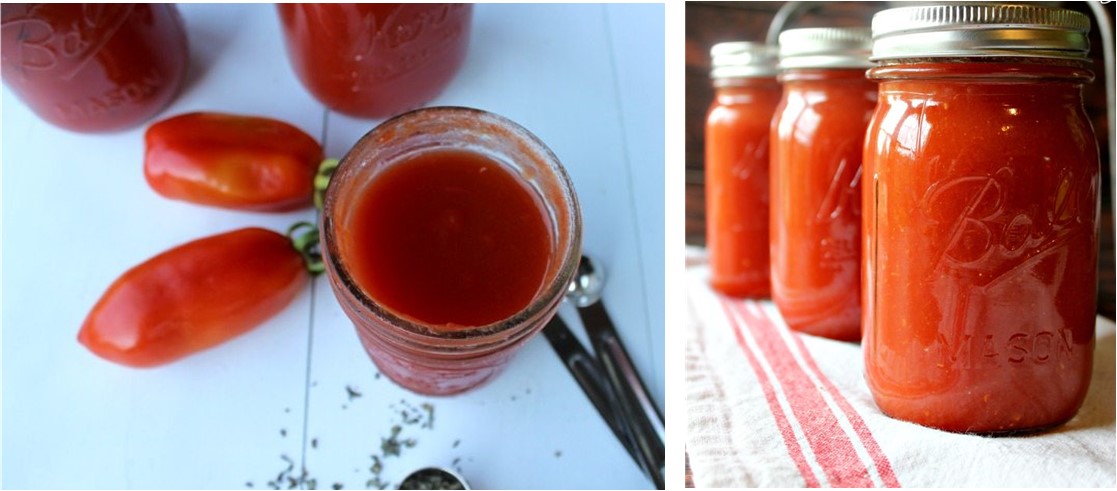 Homemade Tomato Sauce /  Photo Credit: Melissa Norris
Now the salsa… I could live on salsa!!! This recipe, which does require all the steps I was trying to avoid with the tomato sauce, could very well be the best salsa recipe and will not disappoint you. I love how this recipe has very detailed instructions for my beginner self!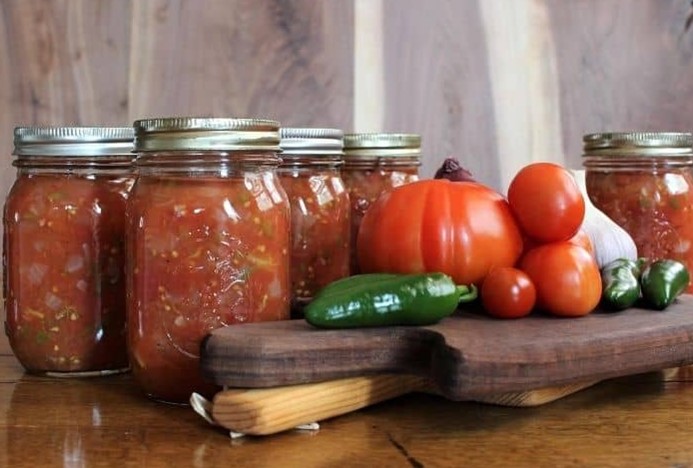 Homemade Salsa /  Photo Credit: Stone Family Farmstead
**Note: You can freeze your tomatoes throughout the summer and include for your canning now. I know it is a late heads up this season but good for us beginners to know going forward! If you do not have enough tomato's you can purchase from your local farmers market.
Harvesting and Drying Herbs –  Herbs can be harvested as needed throughout the growing season. I have mainly used fresh herbs this summer but with the season coming to an end I would like to take advantage of the abundance of herbs still in the garden. With some research I came across three different ways to dry herbs. I chose to hang and air dry my herbs.
Hang and air dry— I found this way to be the easiest method to dry the herbs. Once you harvest the herbs, tie the stems into small bundles and hang them upside down in a dry, warm place out of direct sunlight. Tip: For my herbs I found this cute herb drying rack from William Sonoma.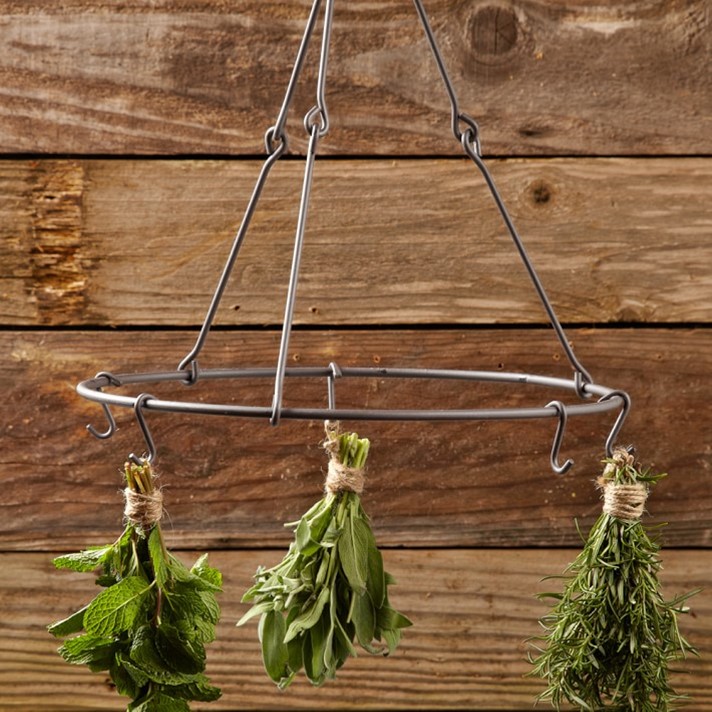 Herb Drying Rack /  Photo Credit: William Sonoma
Air dry herbs with a drying screen.
Use a food dehydrator.
In our garden this year we planted thyme, basil, and mint. I have enjoyed having fresh herbs to go to when we cook, especially the basil. Over the past month they have grown like crazy and I have more herbs than I know what to do with. I typically have some mason jars with water set aside on the counter to use when cooking but I needed to figure out what to do with the abundance of growing herbs. This process is easy and exciting with the fact I can use them going into the later seasons.
Planting For Fall
Being a newbie to all this I thought a fall garden would mean planting in the fall, right? Well doing some quick research on transitioning my garden to fall made me realize I have missed the planting timeline on a few things I wanted in the garden. But that is ok… lesson learned for next year.
Luckily, we are in a zone that pushes a few things into later this month unlike many other areas where they need to be planted now. It is important to know when your average frost date is for the season. Here in zone 7 it is  around October 28th.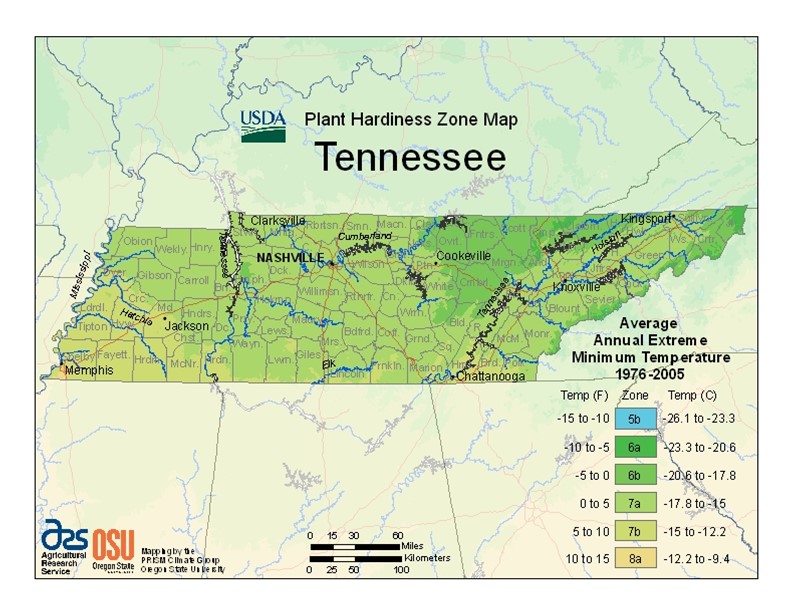 Tennessee Zone Map  /  Photo Credit: USDA
Now for the fun… what will we be planting! For fall gardens it is best to choose short-season and cool weather crops. Some good advice I came across that makes complete sense is to pay attention to the number of days to maturity which ensures what is planted will be ready for harvest before the first frost. Some suggestions that I have found for fall plants in zone 7 are below and are perfect to plant this September. Note that some suggestions below should have already been started indoors and will then be transplanted.
Beans
Beets
Broccoli
Brussel Sprouts
Cabbage
Carrots
Cauliflower
Kale
Lettuce
Peas
Spinach
Squash
As I did for my spring/summer garden I have included a plant-a-gram with what I have planted for fall. You will see that I still have a few plants producing from summer that I will continue to harvest though the month. The plants in orange are what I have added to the garden which are very hearty and have quick maturity rates. This will have them ready to harvest before the first frost if timed correctly.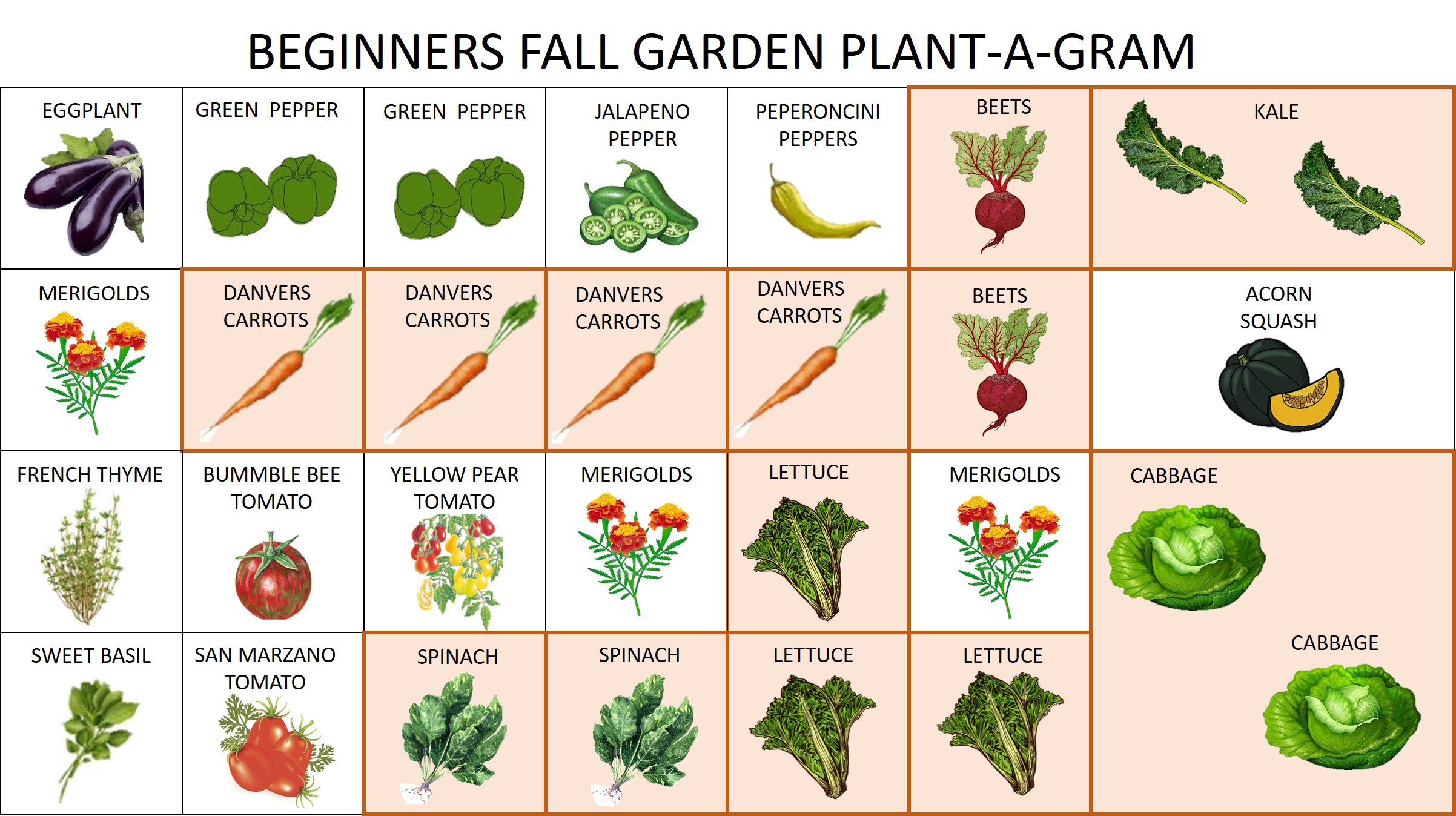 A few tips!
Before planting be sure to spruce up your soil and add all the good things back to it. I am mixing in both new soil and mushroom compost.
September in Tennessee can still be a hot one so make sure your new fall plants get enough water.
I have put a layer of mulch over the new seedlings to keep the moisture in.
HAPPY FALL PLANTING!!