As we move into September, you may be trying to start checking things off of your Fall to-do list. Among these activities may be apple picking, or picking out the perfect pumpkin for your Jack-O-Lantern. But how much do you really know about the fruits you choose?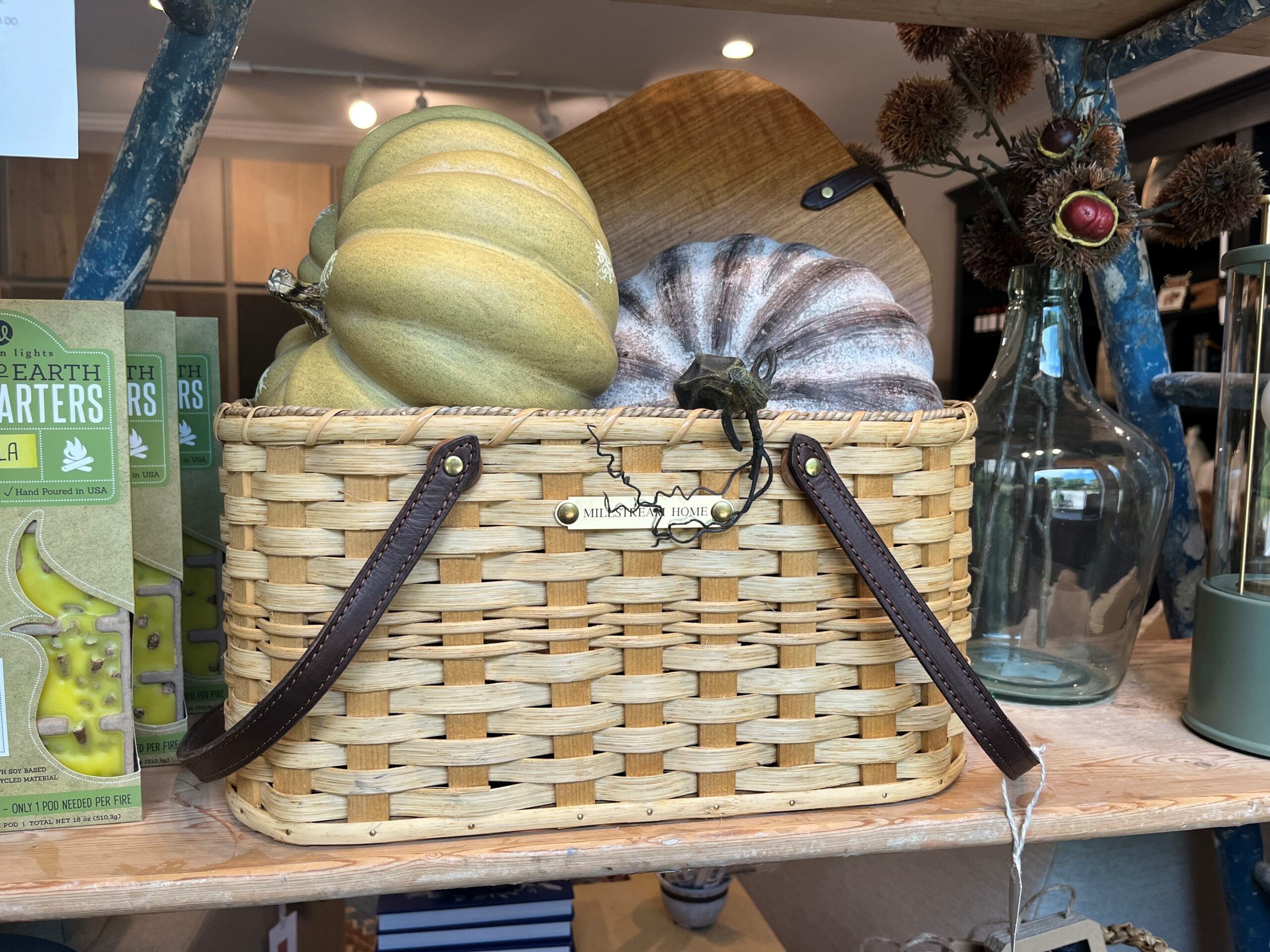 Fall has arrived in the Emporium!
Picking the perfect pumpkin to decorate with:
There are quite a few factors that go into having the perfect carving pumpkin. It can be any shape or size, but you'll definitely want a flat bottom so it'll sit up straight on your porch.
As for texture of the pumpkin, you want it to be firm and have no soft spots, or else it won't make it through the fall! You'll also want to check the stem. A healthy pumpkin has a strong stem while a dehydrated pumpkin's stem will be brittle and easily break off. So give your pumpkin a squeeze and check it's stem before buying!
Take note of your pumpkin's color. You want to go for a deeper orange, as a paler pumpkin won't last as long. You can also opt for a green pumpkin with orange patches if you're not going to carve right away. It can still ripen after being picked, but make sure that you wait to carve until it's almost completely orange!
If you're looking for something unique, don't shy away from an oddly-shaped or "warty" pumpkin. These can be just as good as a traditional pumpkin for decorating.
Your pumpkin can be carved into a Jack-O-Lantern, or can sit out as décor. If you're unable to find your perfect gourd, stop by our Emporium and grab one that'll last for years to come!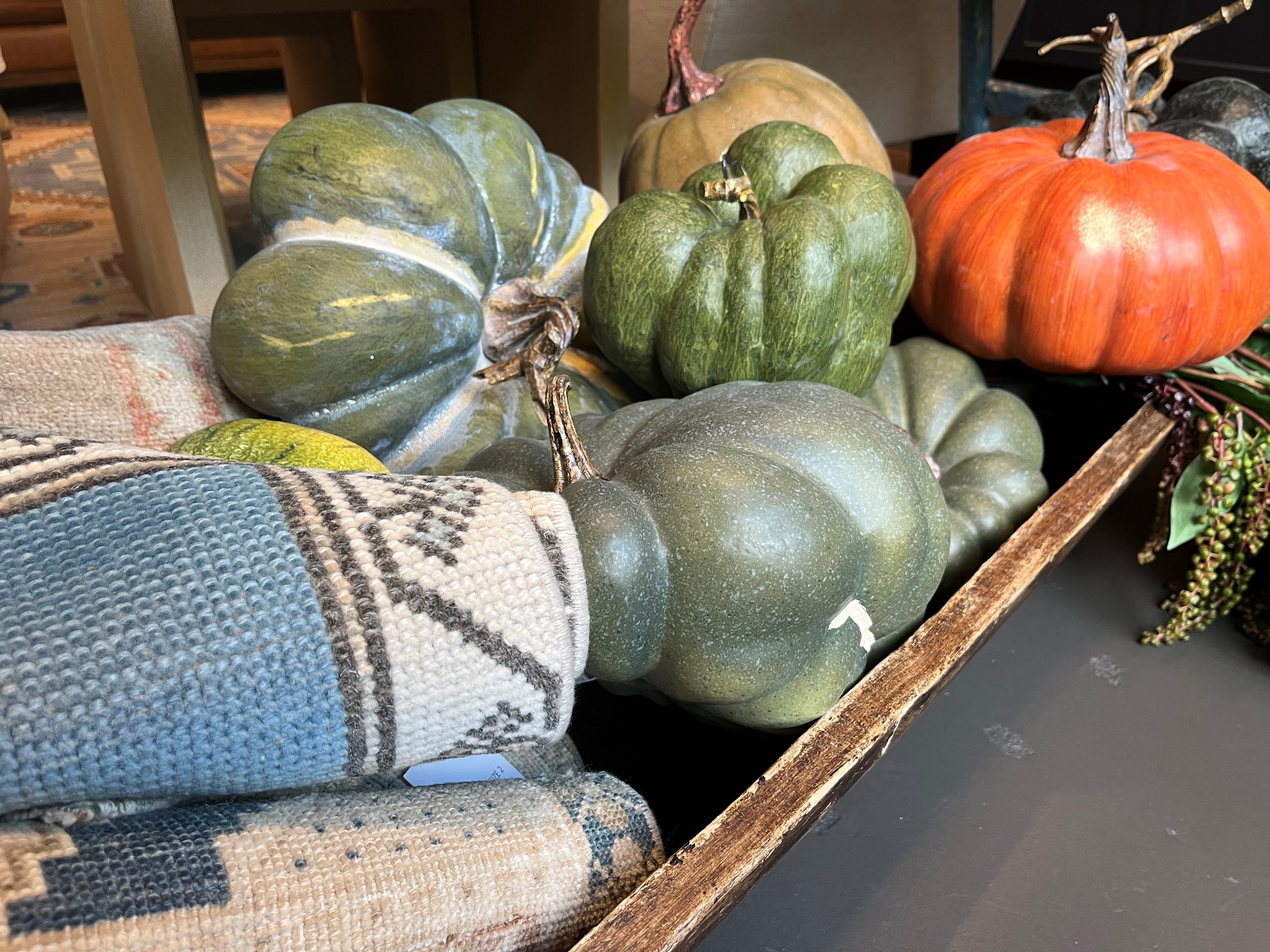 The Emporium has so many unique pumpkins to choose from!
Picking the perfect pumpkin to cook with:
For cooking that perfect pumpkin pie, you'll want to find a pumpkin that is smaller and has a bit more flesh. These pumpkins will be less stringy and easier to cook with. The right pumpkin will feel heavier for it's size than a carving pumpkin—four to six pounds is ideal.
Be on the lookout for varieties such as Baby Pam, Autumn Gold, Ghost Rider, and Cinderella. These pumpkins contain fewer seeds and will have a sweet, sugary flavor.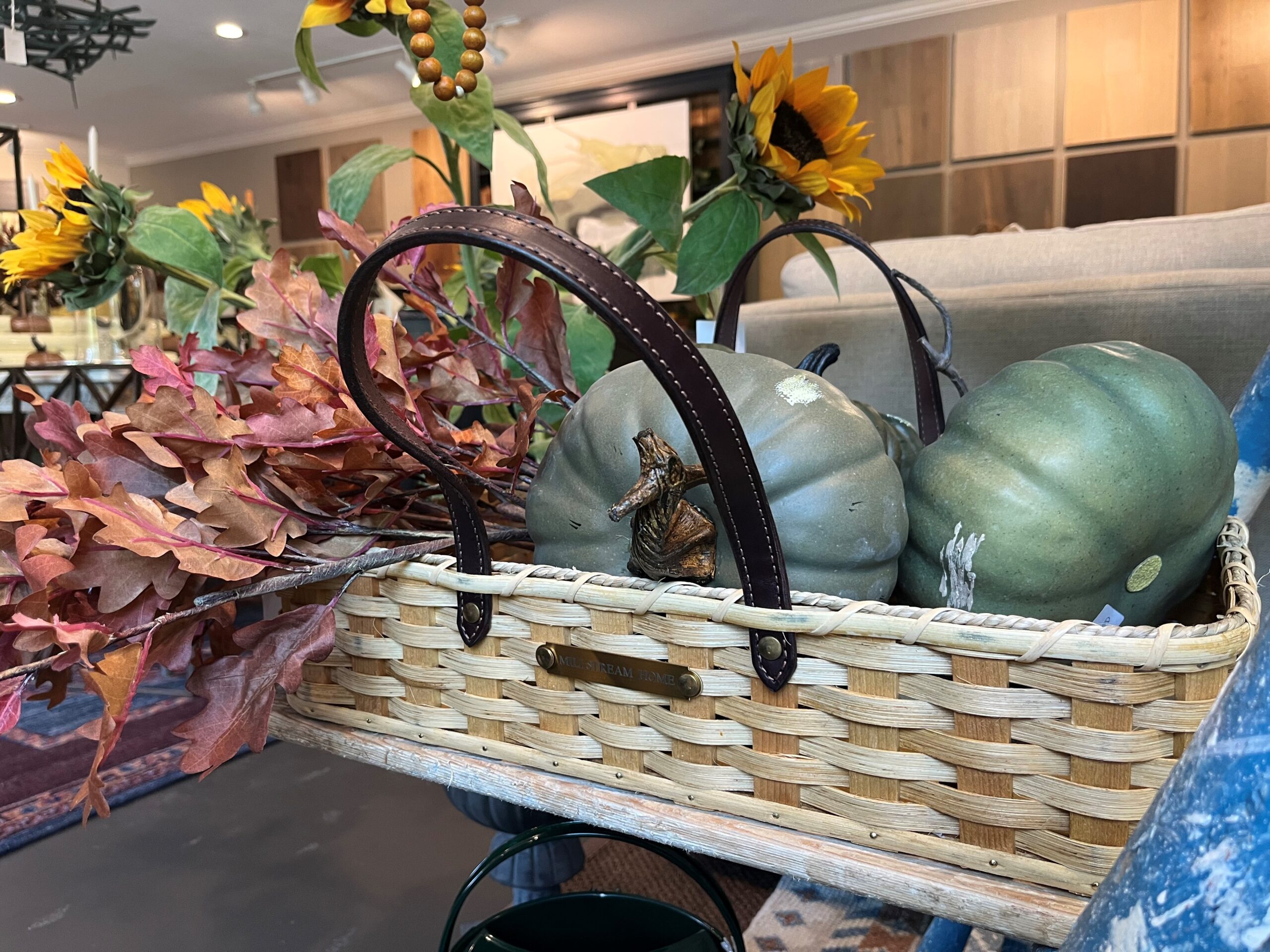 Grab a handwoven basket from the Emporium to collect your Fall fruits!
Picking the perfect apples to cook with:
If you're more of an apple pie type of person, you're in luck! Apple season is in full force as fall begins, so now's the perfect time to find an orchard and go apple picking.
When picking your perfect apple, you want to make sure you pick the freshest fruit. Choose a firm apple with no soft spots. Check the blossom of the fruit—the blossom opens as an apple ages. If the blossom is still closed, it's fresh. If the blossom is open, it's likely old.
You want to find the crispest, crunchiest fruits for baking. A lower water content makes the fruit less likely to turn to mush when cooking. You're also going to want to pay attention to the variety you're picking. The best apples for baking are more tart than sweet, so look for varieties such as Granny Smith, Pink Lady, Golden Delicious, or Braeburn.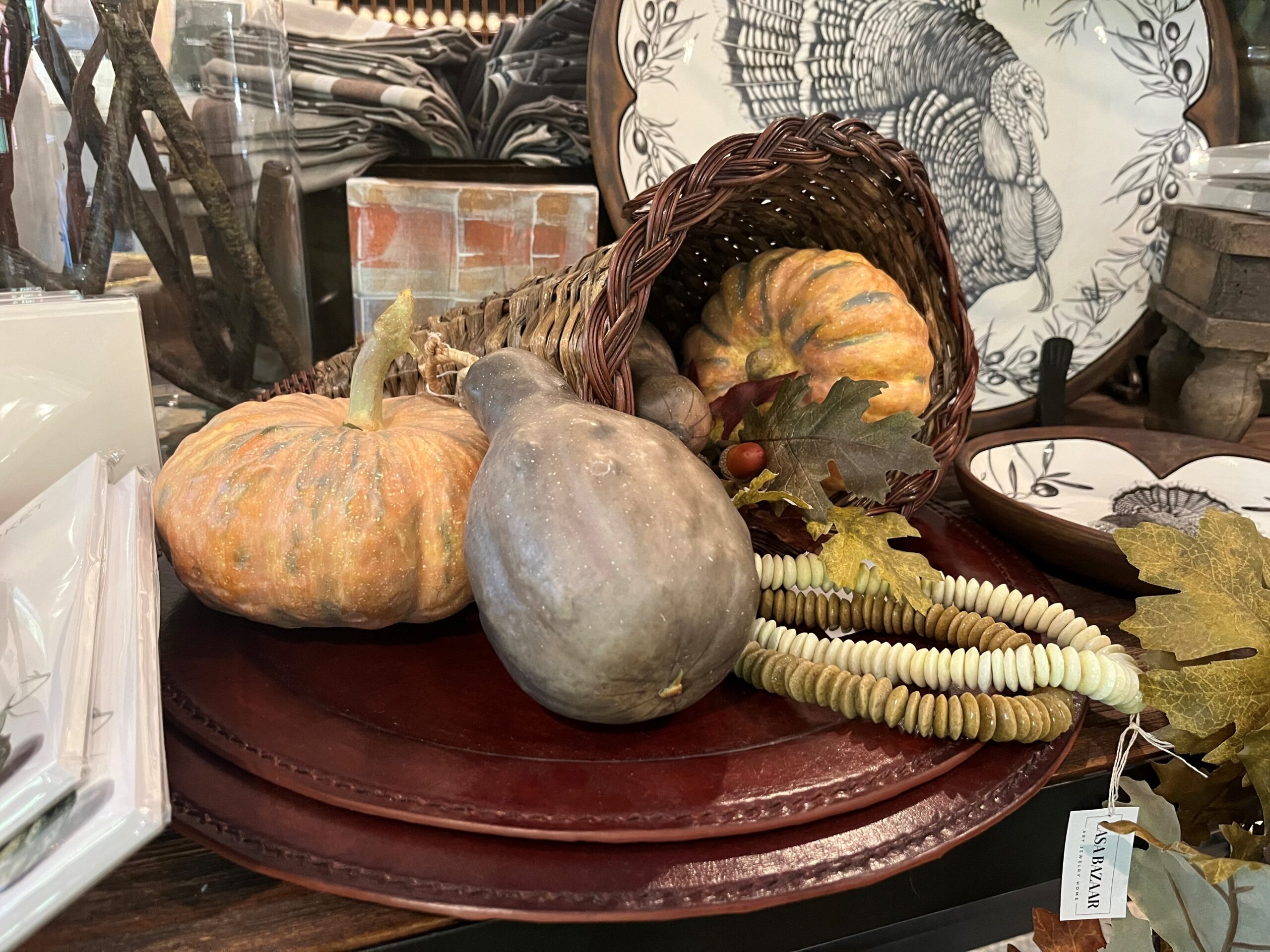 Enjoy the start of Fall and happy picking!