It's a new year and we all want to jump right into our 2020 resolutions full force, but first we need to set ourselves up to accomplish this year's aspirations. How are we going to do that? Well, we are going to share some of our tips that will get you in tip top shape and ready for what the year has in store! We are starting this journey where we spend about two thirds of our life… Our home! Few of us probably consider the impact of our well being and what is happening in our homes. These simple tips will help improve mood, health and even our relationships.
Let's Start By Cutting Down Clutter
The thought of clutter makes me stress out! Clutter affects our ability to think, make decisions and process information. It has extreme effects on our mental and even physical health. Putting time aside and ensuring we de-clutter our lives should be priority. Taking the time to organize your home with simple things like coat hooks, baskets to store toys when not in use, and taking advantage of areas you can add in extra storage help day to day activities.
Take the time to assess each room in your home and what storage needs each have. There will be so many opportunities for you to de-clutter and get organized. Doing so will give a sense of visual calmness and a chance to enjoy every moment in each space.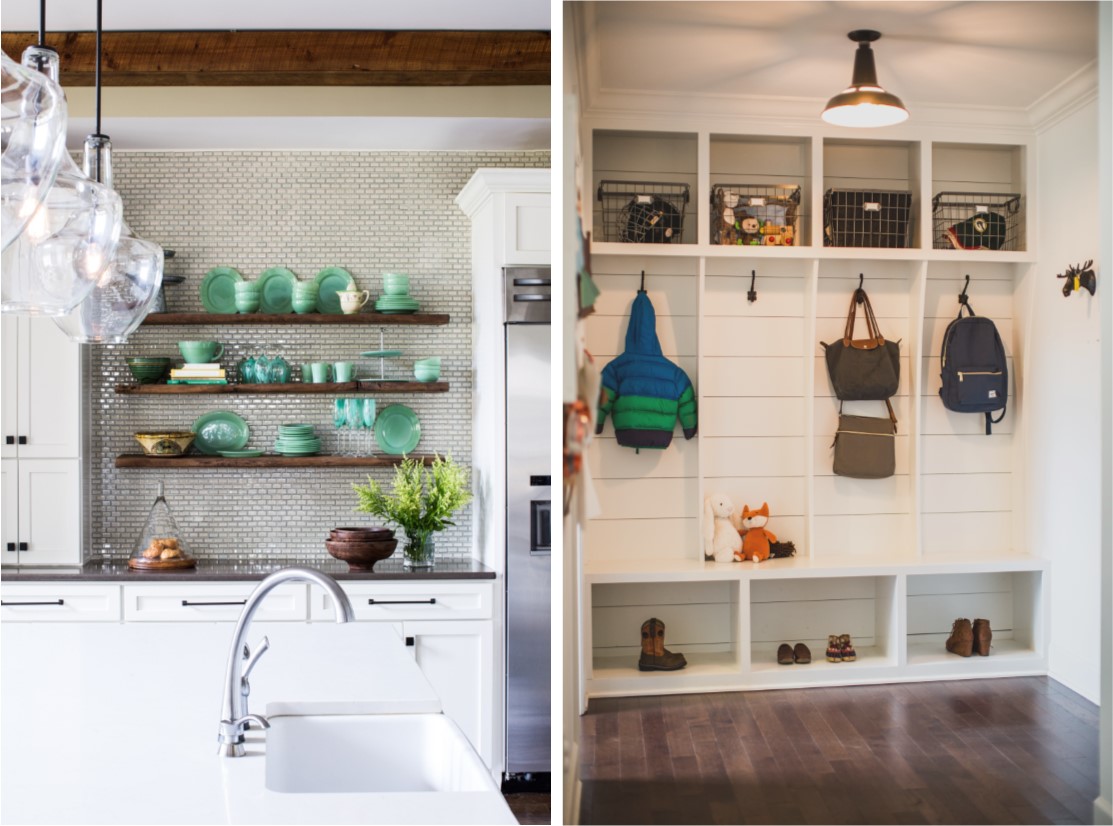 Oak Hill  / Photo Credit:  Andrea Behrends
Brentwood Family Renovation / Photo Credit:  Andrea Behrends
Get Our Zones Straight
It is a proven fact that the essential ingredient to human happiness is the creation of strong relationships with friends and family. SO!! It is so important to create and have a space within your home to socialize. Many of these spaces most likely already exist in your home, such as a dining room or a kitchen nook that has a table to come together. We must make the conscious effort and allow time to share a meal and enjoy a conversation with our loved ones. Today it is made very easy with all the hustle and bustle surrounding us to get in the way and dismiss the time together.
Other spaces can be as easy as a living room. If your space allows you can position your furniture, so everyone has eye contact and is a part of the conversation. We love when we can design a space with a designated sitting area with armchairs and a coffee table. Its perfect to have a cup of coffee or tea and enjoy one's company catching up with the day's events.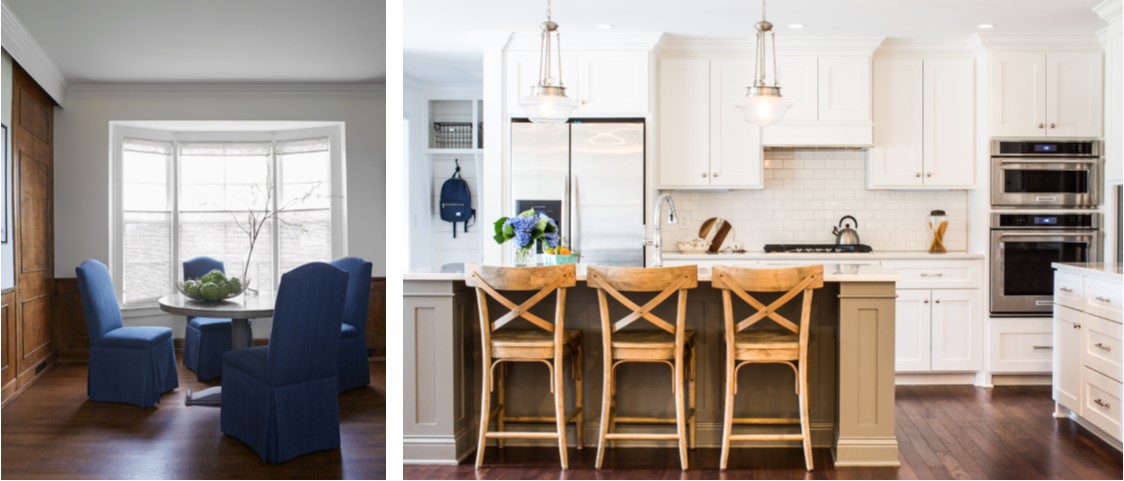 Maple Grove / Photo Credit: Reid Rolls
Brentwood Family Renovation / Photo Credit: Andrea Behrends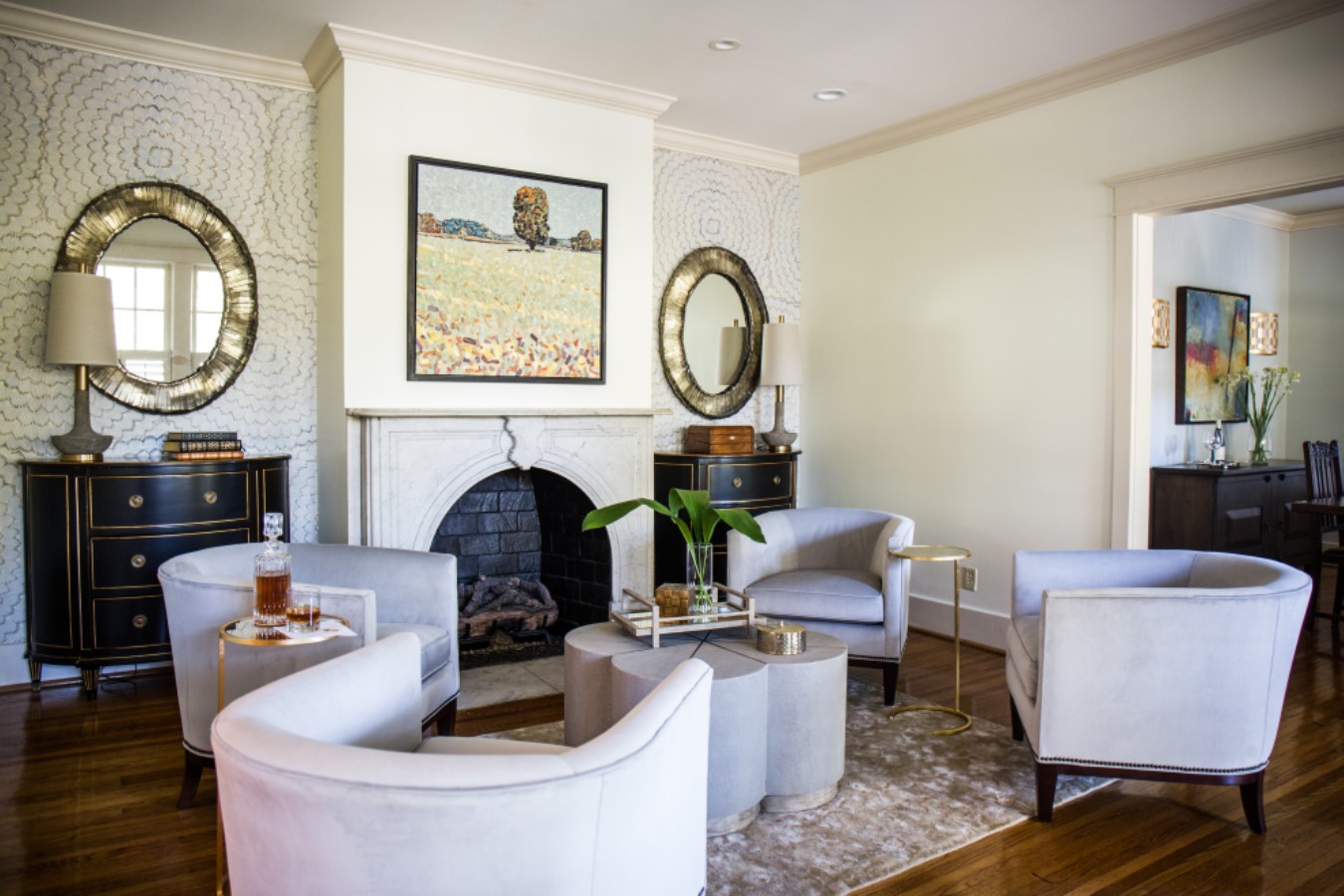 Historic Richland / Photo Credit: Andrea Behrends
I really love the me space… The space that makes me feel calm, relaxed and can reflect on the things important to me. Examples of these spaces can be your bedroom with a sofa and a cozy throw to have coffee, or a an armchair in the corner of your living room next to a window you can sit and read, or even a sun-room that you have designated a space to meditate and do yoga. No matter where you plant yourself and call it your "me space" it is important, and we owe it to ourselves.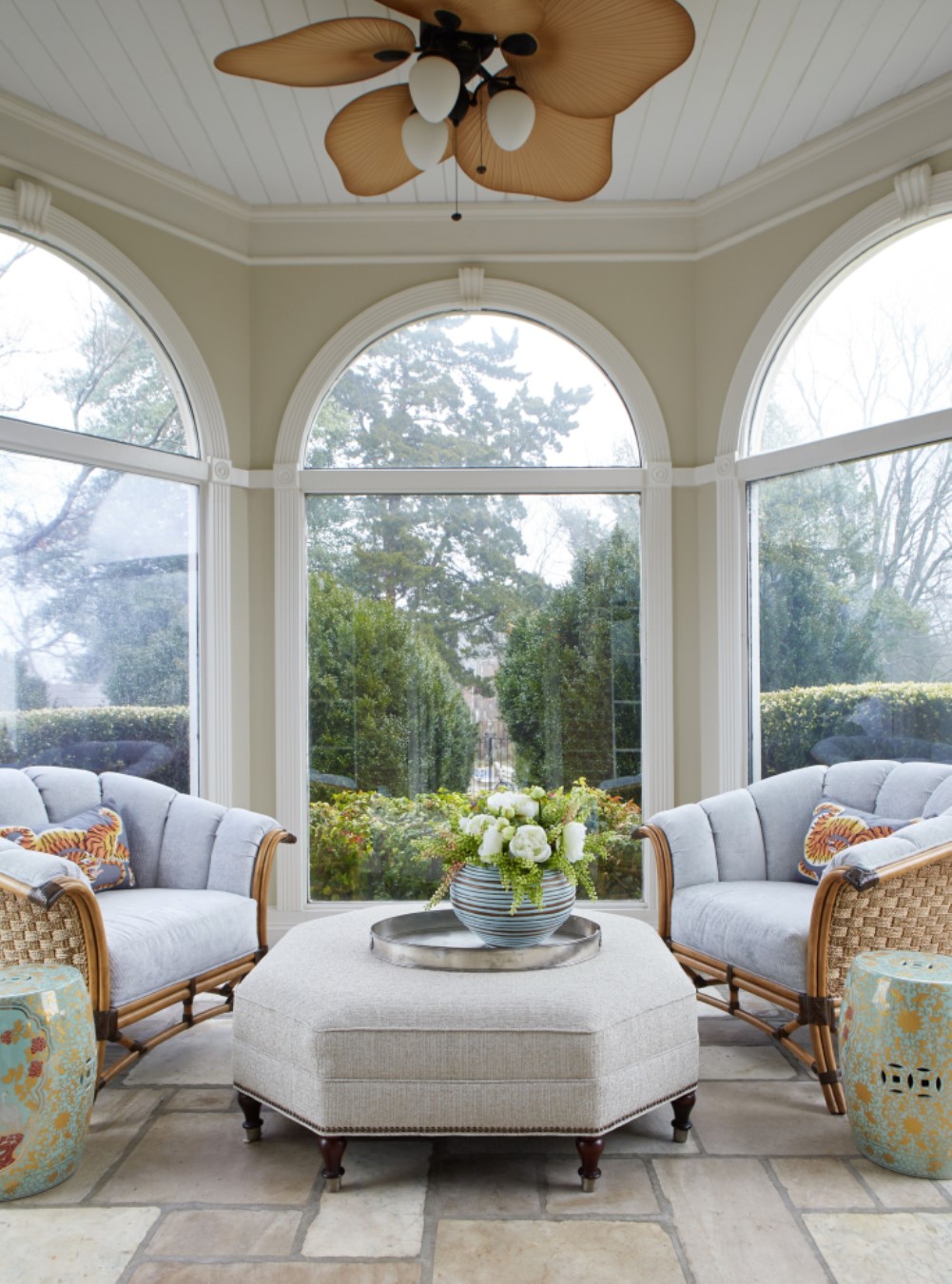 Maple Grove / Photo Credit: Reid Rolls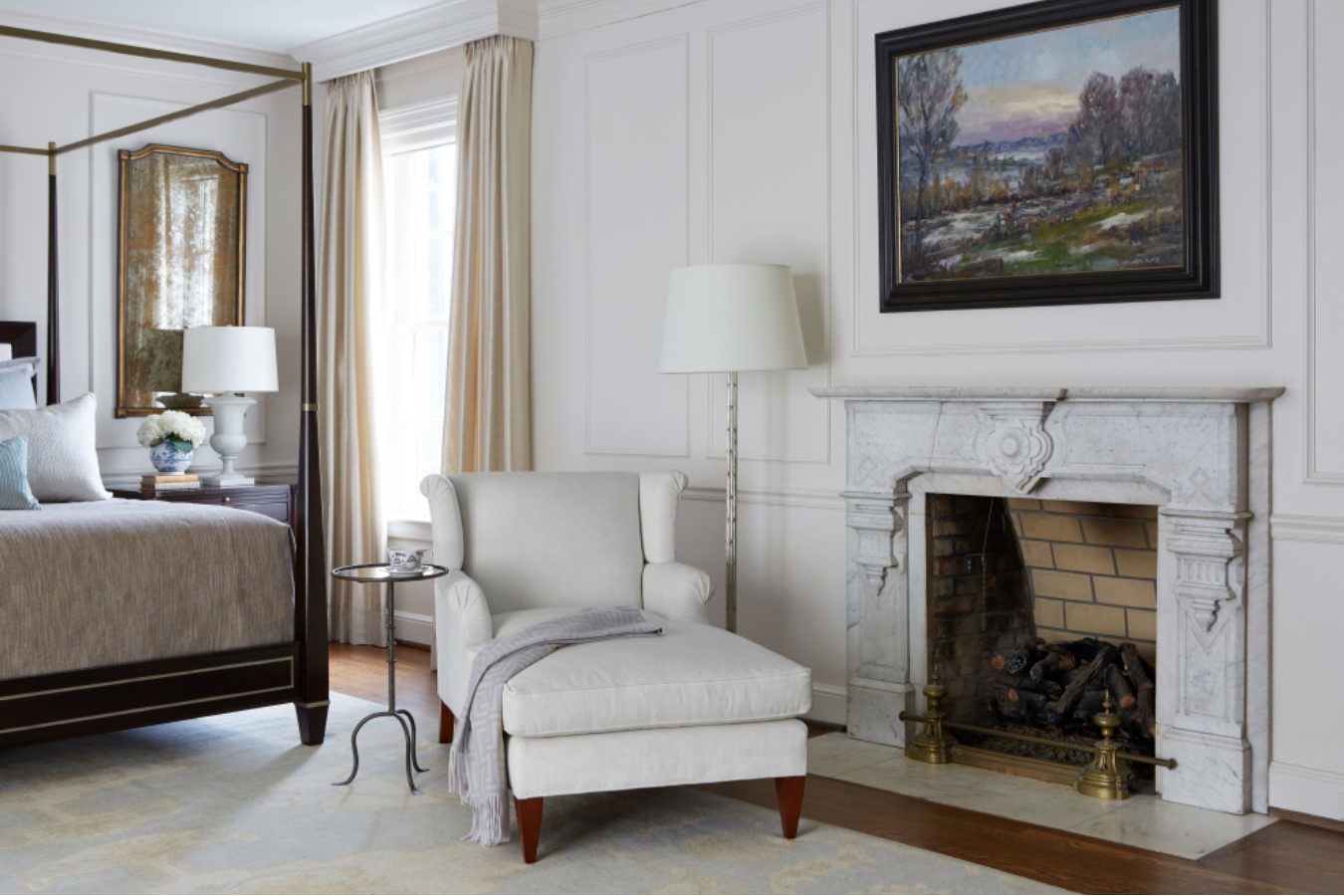 Maple Grove / Photo Credit: Reid Rolls
Many of us today either work from home or have mobile technology and bring work home with us. It is also probably true that most of us don't have a designated work space that prevents work seeping into other spaces of the home. This can have an impact on family and become a distraction.
Finding this space in your home is extremely important because it sets the boundary of your working life and home life creating a healthier life and work balance. Key factors for this space should include good natural light, live plants, good storage for files and papers, enough work space to ensure you can be productive and doors you can close if able. Here is a list of easy areas to consider for designated working zones.
Create a guest room into a multi-functional space and add a desk.
Transform a space under the stairs and create a functional office space.
Use a closet that you can conform to a working station.
Incorporate a cabinet that can house as a desk and add flare to the space.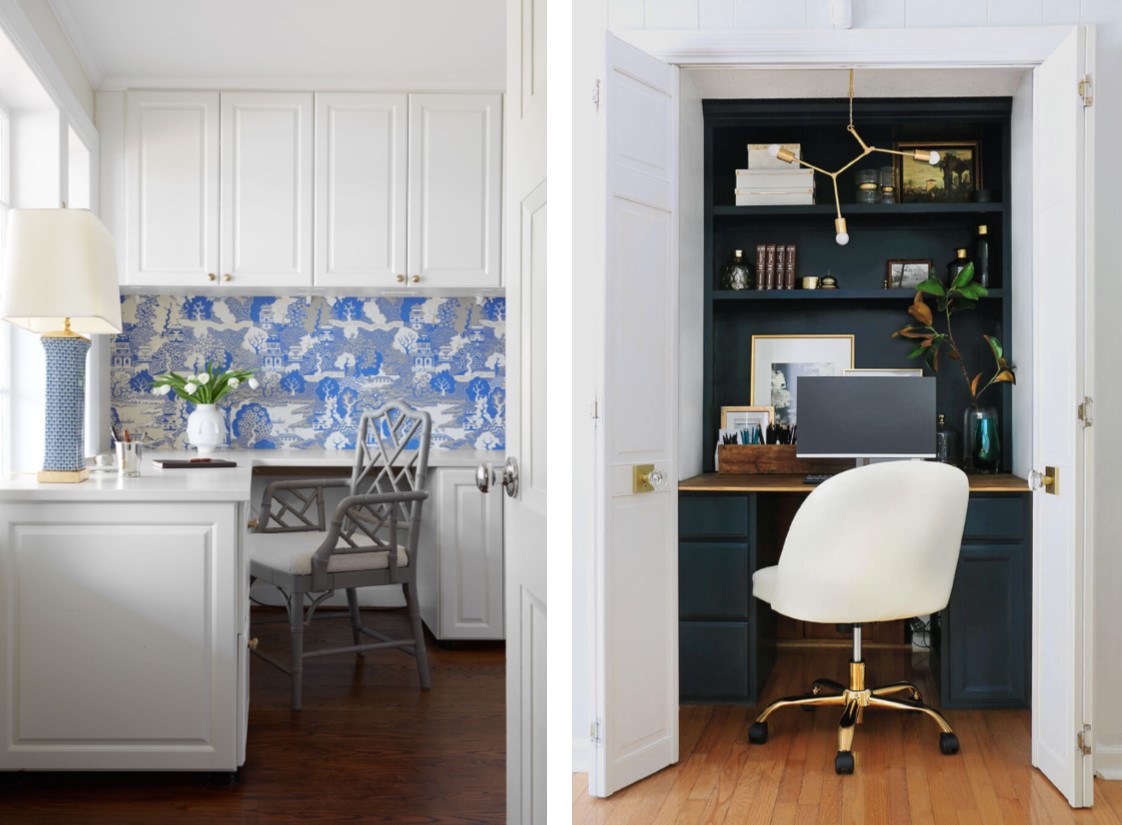 Maple Grove / Photo Credit: Reid Rolls
Office Nook / Photo Credit: Home Made By Carmona
Natural light is an instant mood lifter. Good exposure throughout the day ensures a healthy balance. Easy steps can be taken to bring more light into your home. Cleaning your windows, pulling drapes back and rolling up shades, even adding in reflective surfaces that light can bounce off.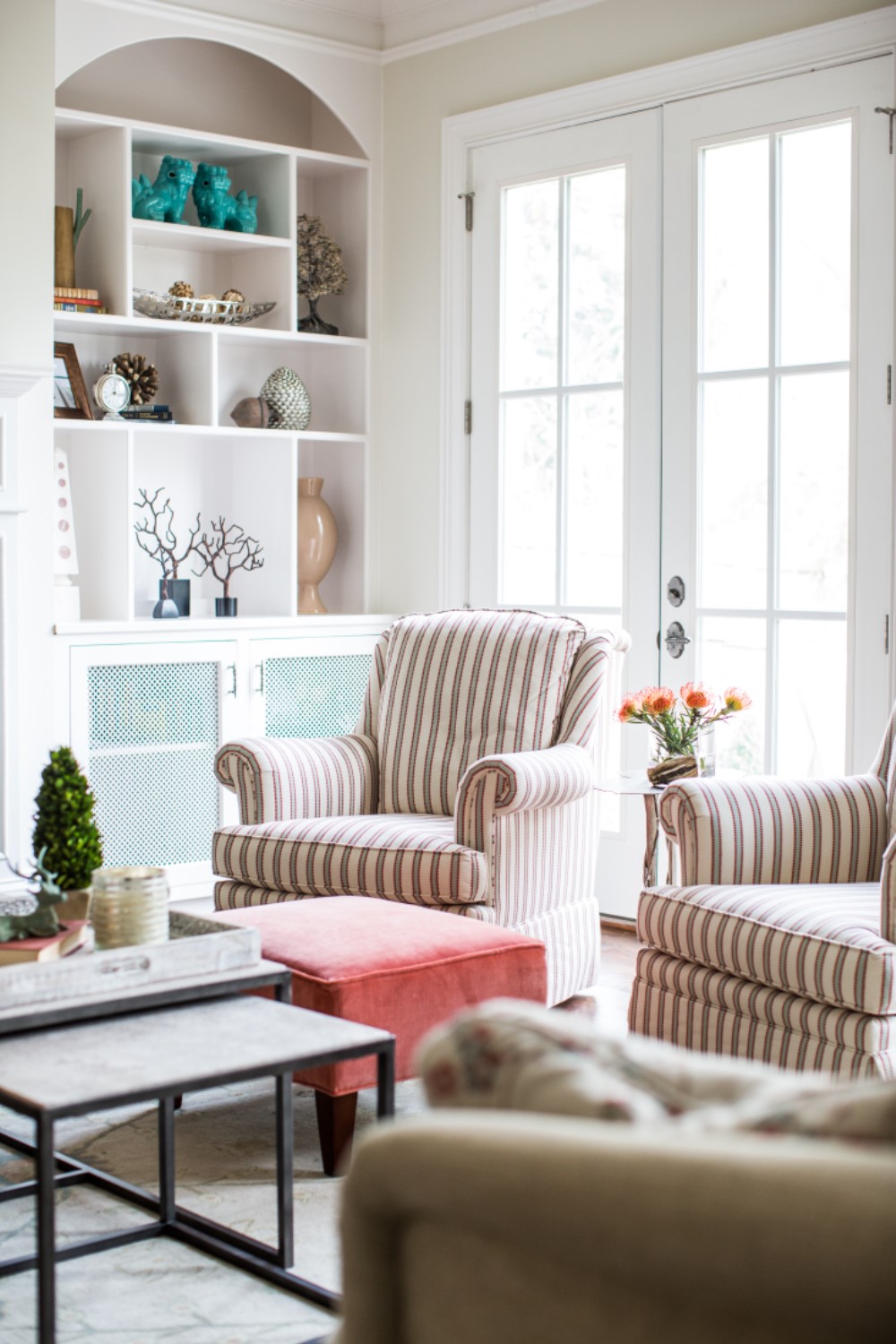 Franklin City House / Photo Credit: Andrea Behrends
Without thinking we welcome many synthetic materials and toxins into our homes. These can be comprised of home furnishings and even paint on our walls to the floors we walk on. Its important that we have good ventilation to get clean fresh air throughout the home. It is also a great idea to add in a dehumidifier to get excess damp air out because this can cause unwanted mold growth. Regular vacuuming will reduce dust and toxins while opening windows gets the fresh air moving throughout the home.
When updating your home, you can choose paints that don't contain VOC (Volatile Organic Compounds) which off gas as paint cures. Also pay attention to furniture that doesn't contain formaldehyde.
A great way to clean the air naturally is to introduce more plants in your décor. Plants like ferns, ivies, and lilies remove CO2 and toxins in the air while releasing oxygen. Not only do plants help clean the air in a home but they also offer immense benefits to our mind, body and soul!
Who can function well without good sleep… The answer is no one! Sleeping well is essential to our continued health and well being, our relationships, and the ability to focus and be productive. The process of getting a good night's sleep starts before your head hits the pillow. Here are a few things to help you sleep well.
Create a calm and relaxing space to retreat to at the end of a day. Add soft tones to your space with a comfortable and inviting bed.
Keep your nightstands clean and clear from clutter.
Consider blackout shades or drapes to keep unwanted natural light out while sleeping. NOTE TO SELF – make sure to open when you wake up. We can't miss out on the healthy benefits of the natural light during the day!
Use lamps in the evening to add a soft warm glow. The ambiance from lamps instantly make you feel relaxed and help you unwind from the day.
Finally, the hard one! Put the phone away and turn off the technology. Many of us get lost in Pinterest and Instagram before going to bed. Before you know it, it is 2am.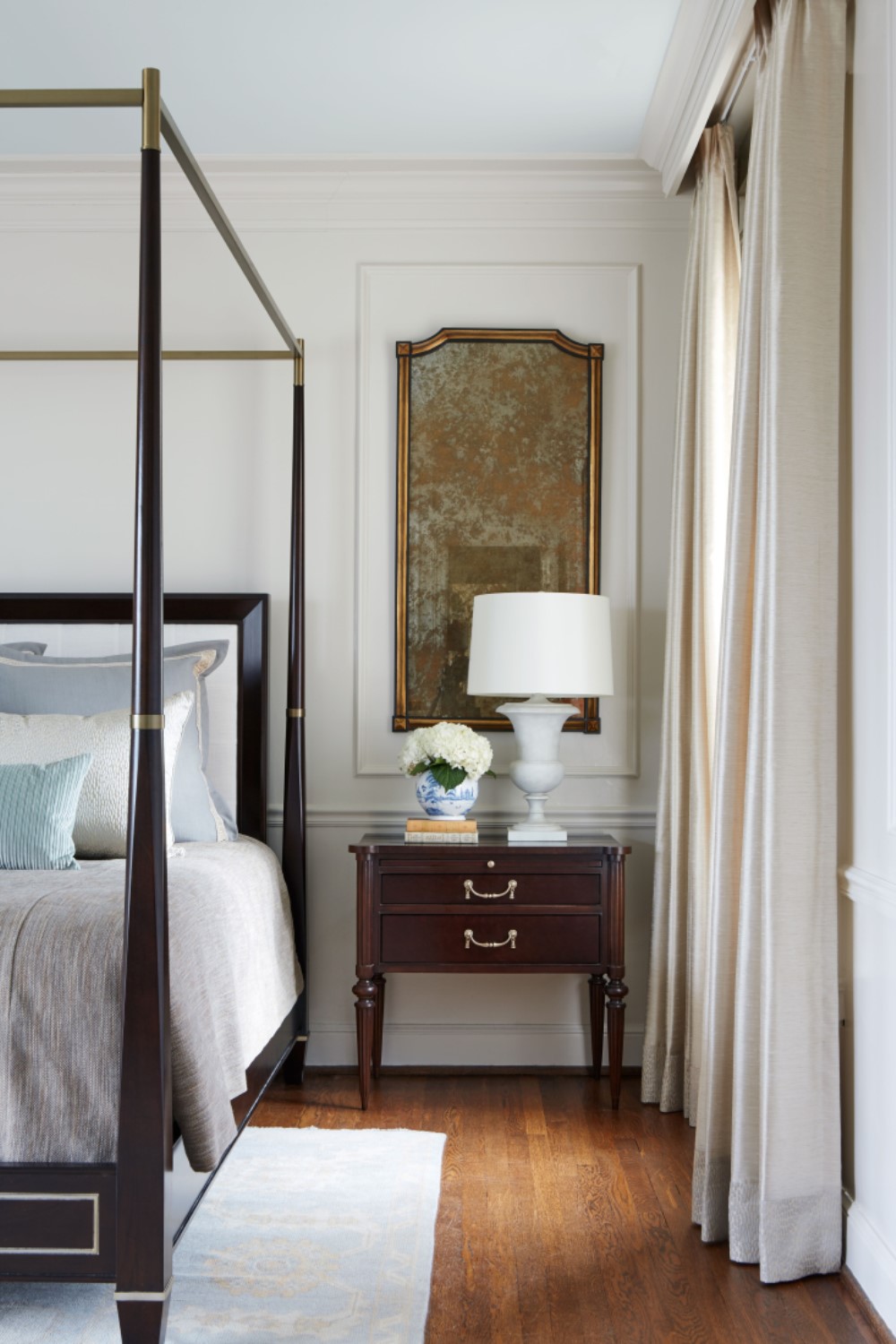 Maple Grove / Photo Credit: Reid Rolls
We hope these tips on creating a healthy home get you motivated and inspired to have the best year yet! Cheers to a healthy home and a wonderful 2020!