I am so excited to be able to introduce you all to Cassidy Cole, a Nashville based emerging artist with a flare all her own. I had the chance to sit down with Cole to learn about herself and how she translates her life experiences into her energetic abstract pieces.
Moments into the interview with Cole I could instantly see her passion and love for what she does. Cole explained that for as long as she can remember, art has always been apart of her life. The first gift she recalls getting was an easel that started her journey as an artist. A fun fact that I found out alongside her deep passion for art, is that she also consumes herself with theater and draws inspiration from improv!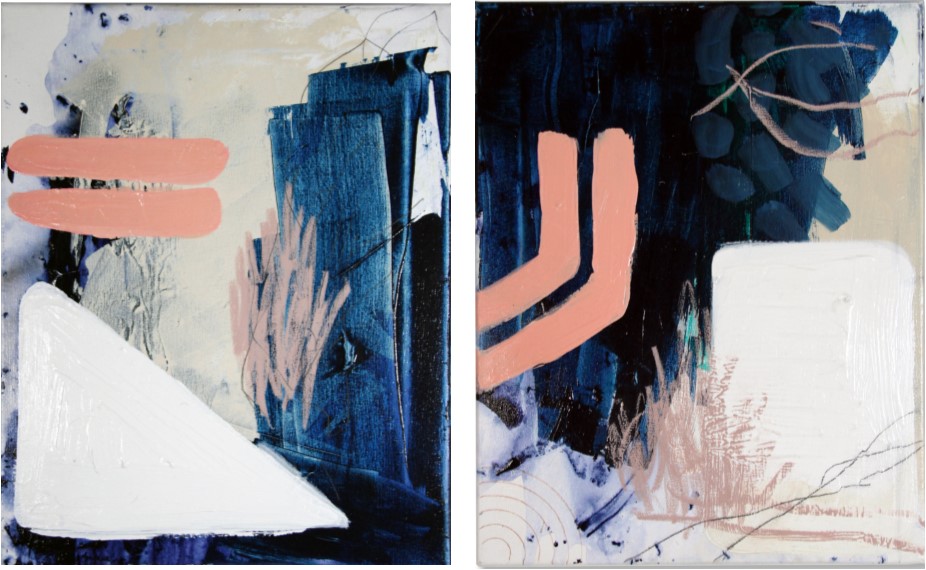 III—Realist / Photo Credit: The Arts Company
IV—Optimist / Photo Credit: The Arts Company
Cole has been selling exclusively through the renowned Arts Company in Nashville since 2017. Her experiences with The Arts Company have taught her so much and has helped her grow into the artist she is today. Cole has had the chance to explore and familiarize herself with different artists that inspire her in many ways.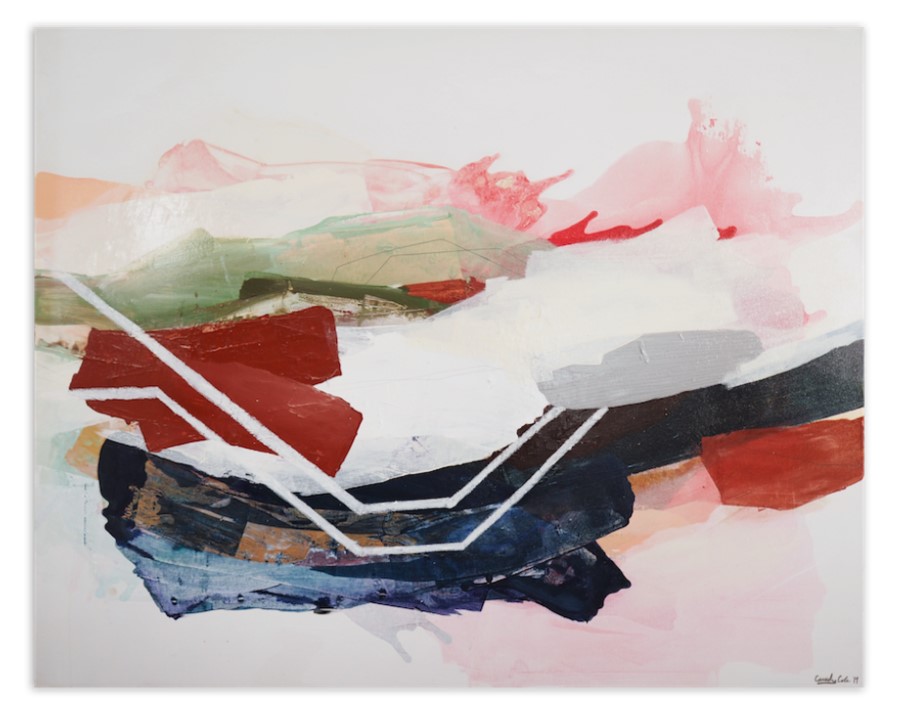 Cycle of Life / Photo Credit: The Arts Company
As we dove a little deeper into our conversation, I really wanted to understand why she does what she does and how she relates to her work. Cole explained that she has always been a visual person and it is her way of understanding. Painting to Cole is a way to articulate feelings, make sense of her emotions, and everything that surrounds her. I could not help being enthused listening to Cole talk about her own perspective and how she makes sense of it in her work using color, lines and textures.
Different Window, Same Me / Photo Credit: The Arts Company
Chasing Sunset / Photo Credit: The Arts Company
It was exciting to listen to her thoughts on being a millennial and how that influences her work. Most may agree that today's society "feels like everything is out of control" and Cole uses art to find the balance. Cole takes that feeling and translates it to an organized chaos on canvas blending different elements that are best related in her pieces. In her artist statement she says it best, "Each painting ultimately seeks to find balance and peace in the midst of chaos". It is easy to see that her very fresh, energetic, and unified work is derived from both being a millennial and her faith.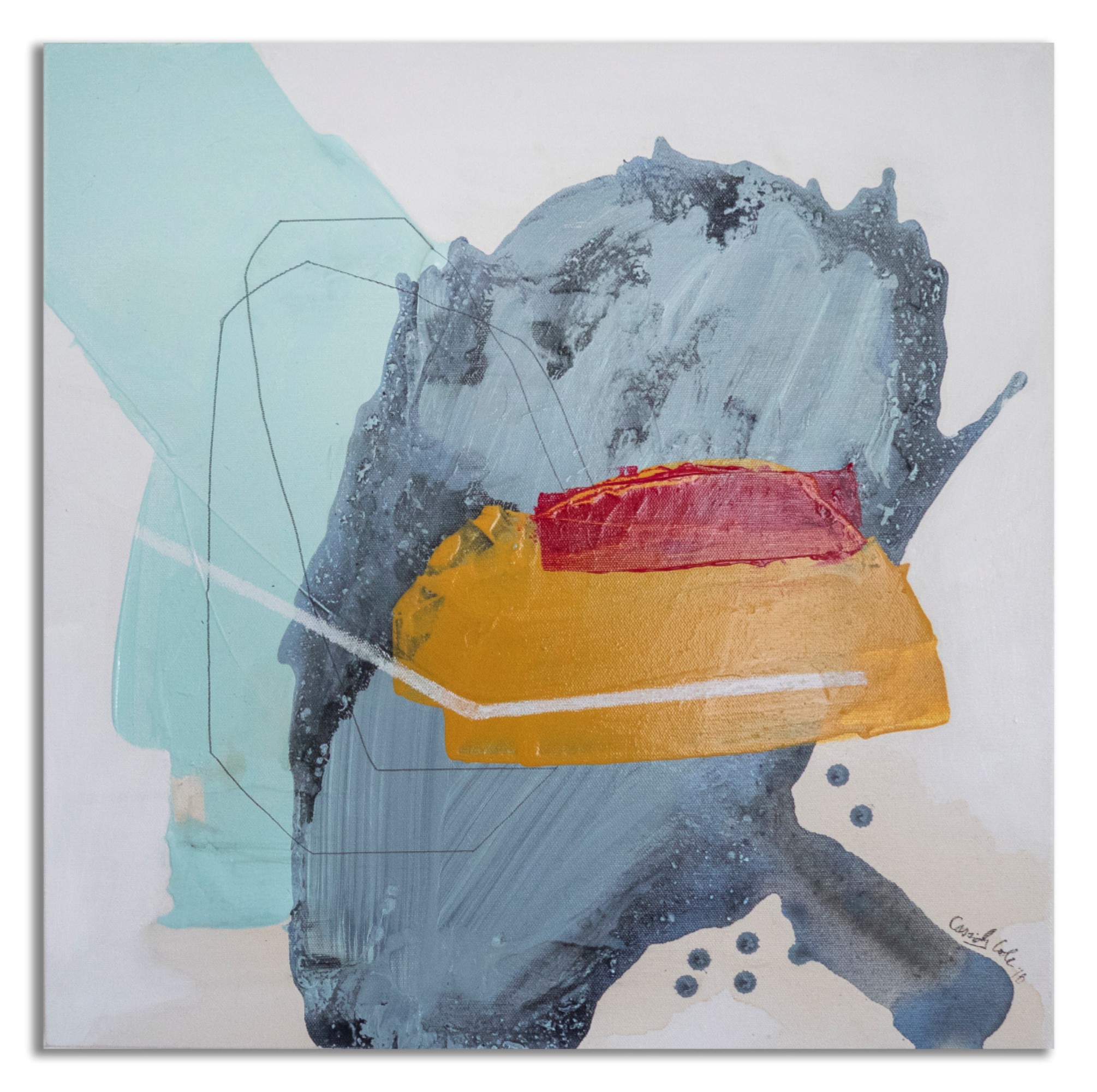 X—I Had A Feeling  / Photo Credit: The Arts Company
With hopes of continued success and personal growth I asked Cole what her goal is as an artist. I loved and appreciated her response because I believe we must stand up, educate, and be present for our role in today's society. As influential artists have done for Cole, her goal is to ensure she can "represent this time in history" through her art.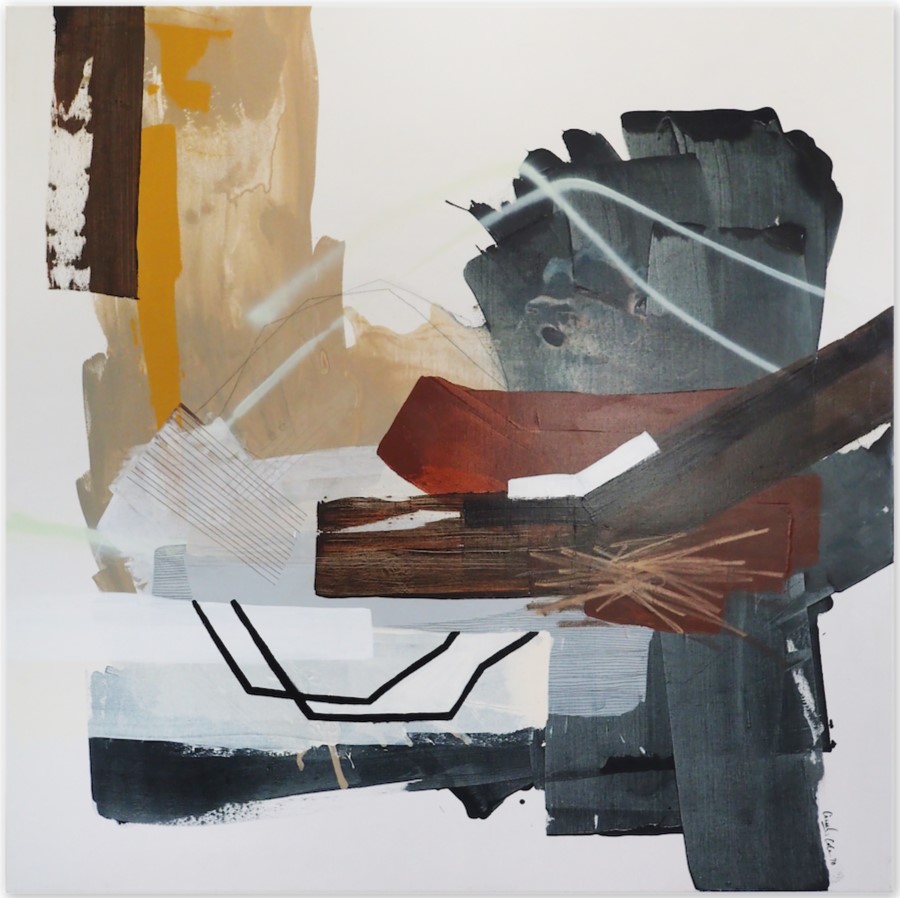 The Sun Is Always Shining  / Photo Credit: The Arts Company
It is always refreshing to see how another comprehends and translates daily moments in life. Cole has taken me on a journey and given me the chance to see her perspective. Her comprehension of these moments and their true form are re-created through her paintings that she conveys with so much energy and passion.
To see more works from Cassidy Cole contact Interior Anthology!