Rick and I are both fall babies.  He being born on the Fall Solstice and I just three days before Halloween we own and live up to fall being "our season".  Last fall we did some leaf peeping via a road trip through Vermont and New Hampshire.  Out of all the absolutely gorgeous scenery and small towns we visited, Woodstock, Vermont stuck with me the most!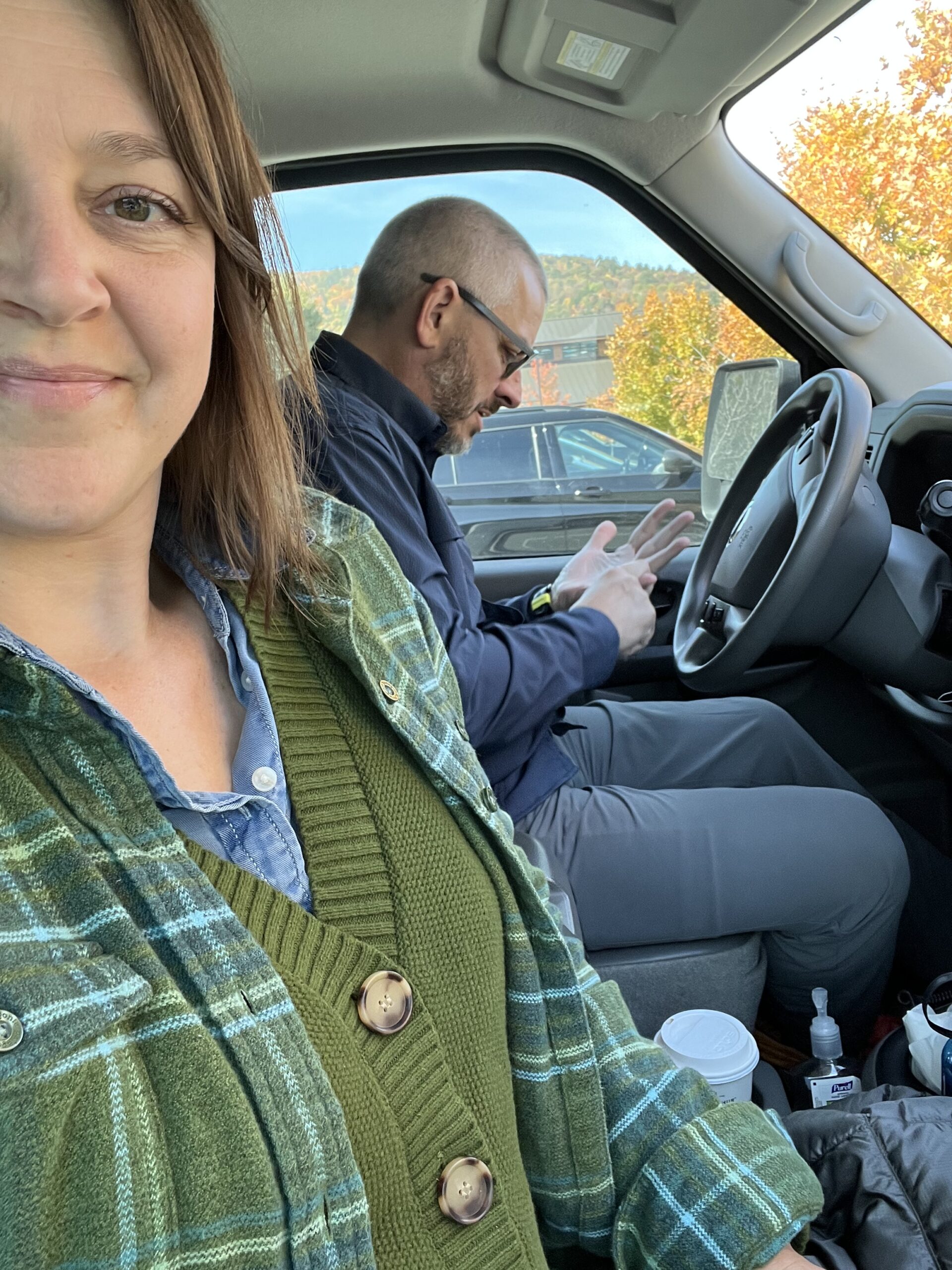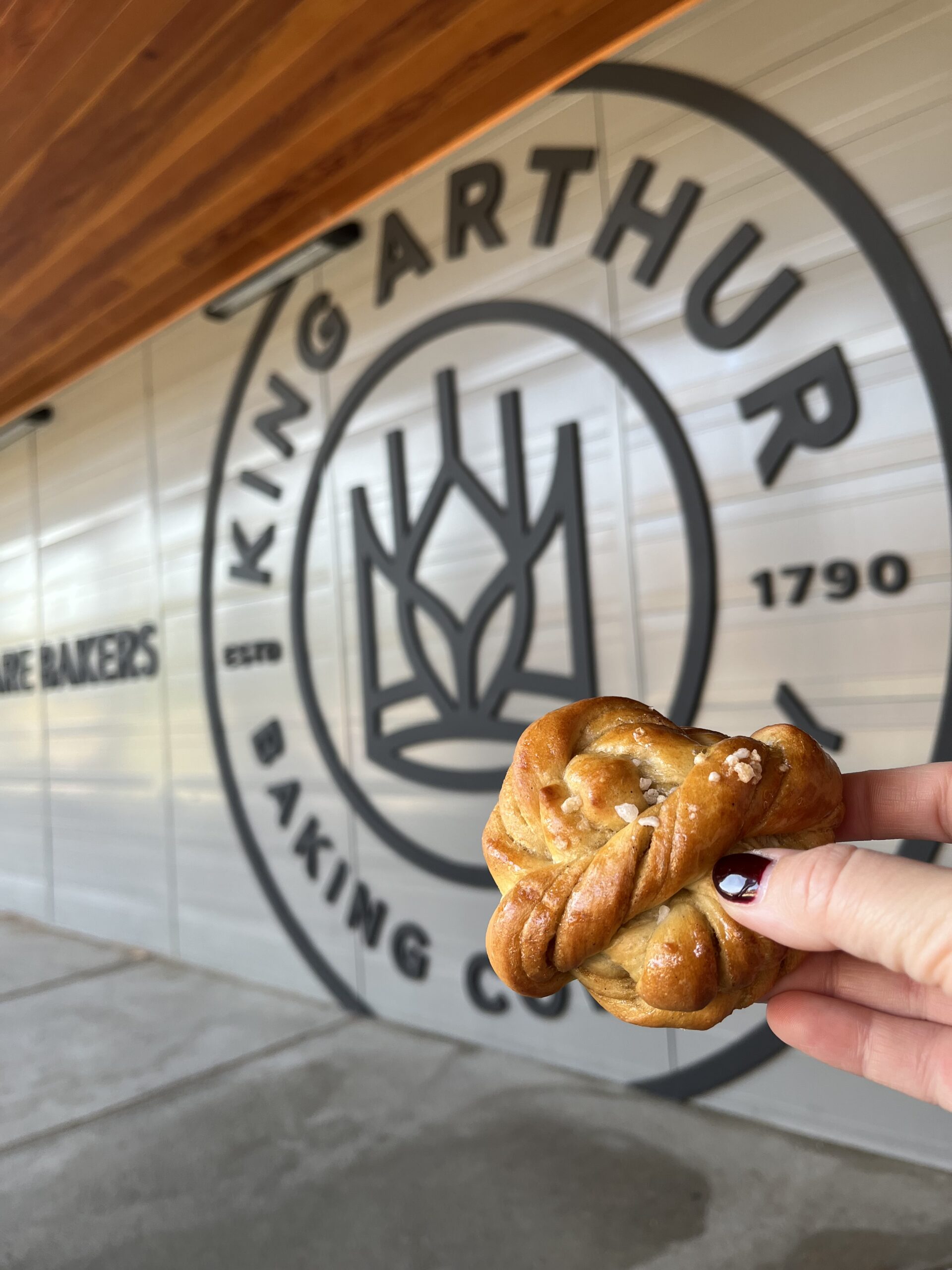 Woodstock wasn't necessarily a "must stop" on the map for us but I am so glad we did end up driving through!
Voted one of the most beautiful towns in America by Conde Nast and very well known for a fall foliage destination, I've heard Woodstock is also super charming anytime of the year.  Especially during the holidays!
Fruity Pebbled Hills of Vermont
It reminds me a lot of our own small hometown, Franklin, but a teeny bit older, a little more artisan, and so much more charming. Tell me a covered bridge is not charming!!  They have four…!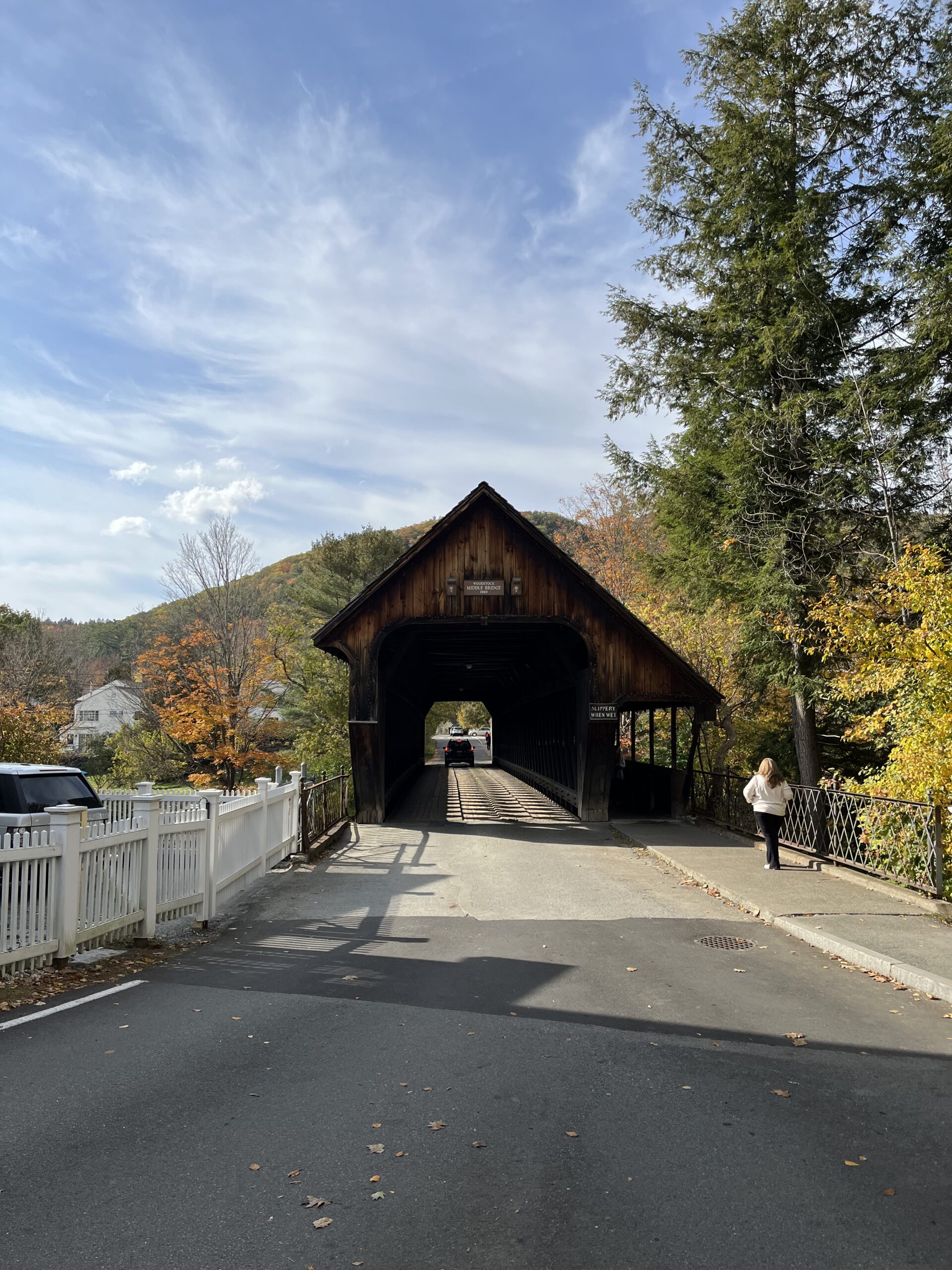 Woodstock Middle Bridge / Photo By Jennefer Guthrie
You know a town has something special when the Rockefellers get involved and Woodstock is no exception. The town square is lined with restored homes in the styles of Greek Revival, Federal and Georgian.  You immediately feel that the artisan heritage that the town was built on is continued even still today.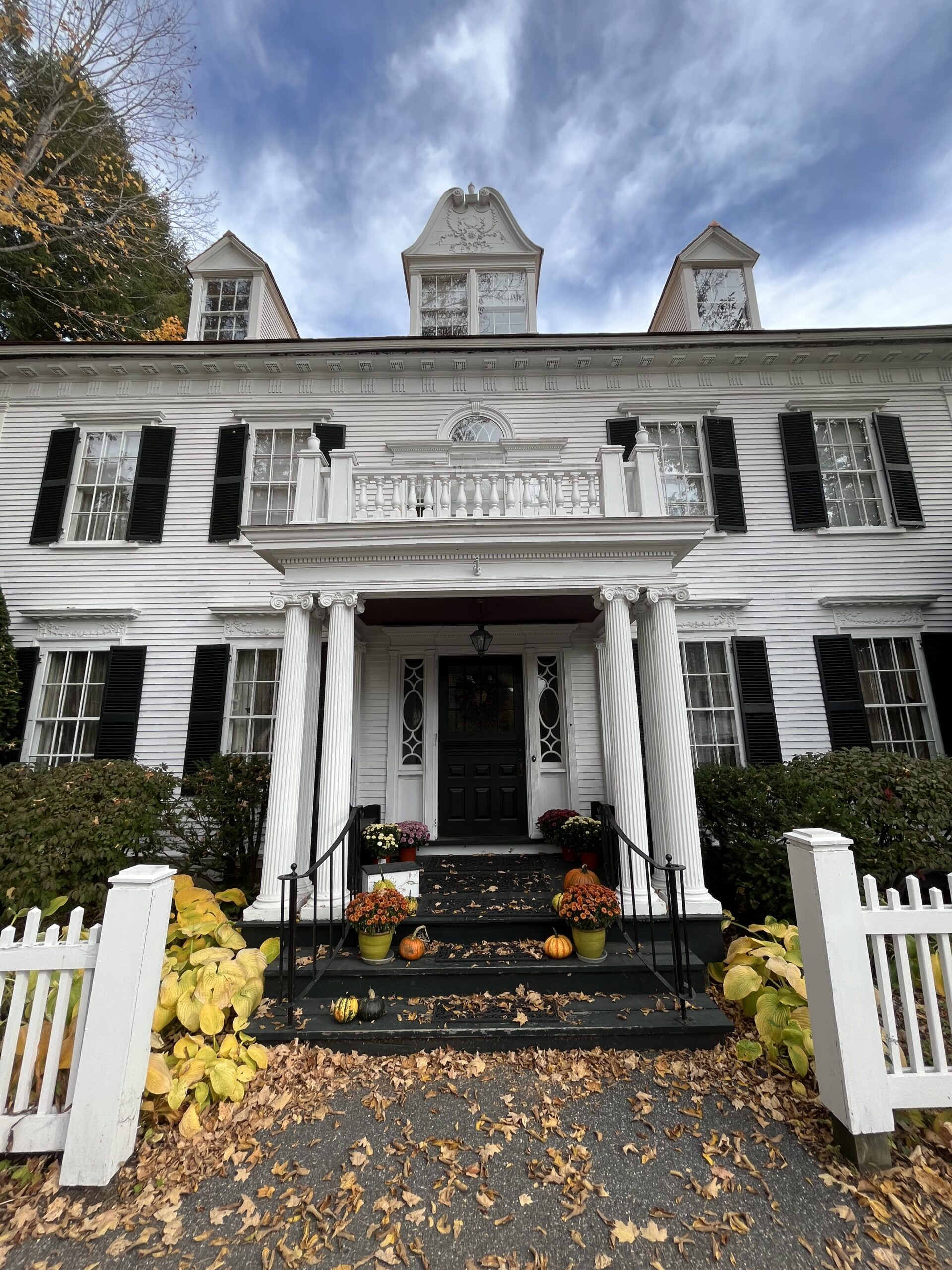 Restored Historic Home / Photo By Jennefer Guthrie
Another thing that I absolutely fell head over heals for during our trip is the connected farm.  It's very common in the New England area but not something we are used to seeing here in the South.   Connected farms date back to the 17th century and consist of a farm house, a kitchen structure, a carriage house and a barn…all connected, in a beautiful rambling fashion.  This was done so farm work could still be carried out even during the harsh winter season.
Rick and I stalking a gorgeous farm property.
So without further ado, let's get to some house stalking!
This is our least expensive home but boasts wonderful amenities. Built in 1845, this property backs up to the Ottauquechee  River!  It is a gorgeous Greek Revival and I love all the various entry side doors down the front façade of the house.
Stats: $1,400,000.00 / Built 1845 / 3,719 sq ft / 6 Bedroom, 4 Bath / Favorite Feature: Current Owner's Bold Paint and Paper Choices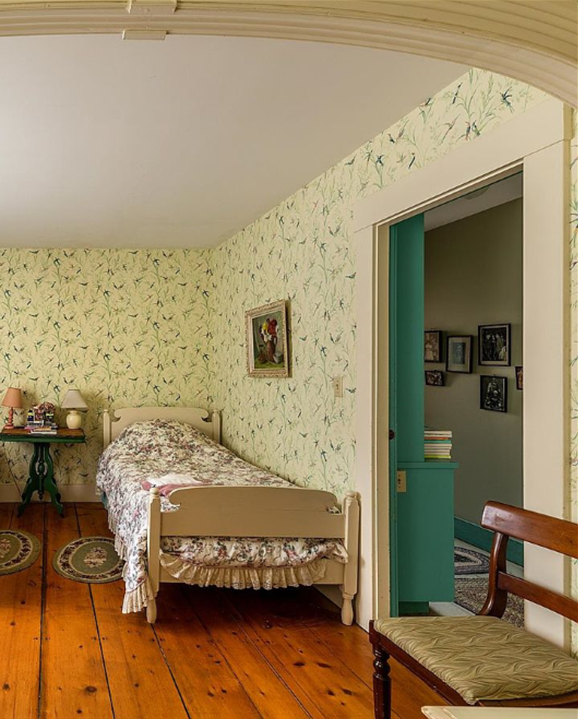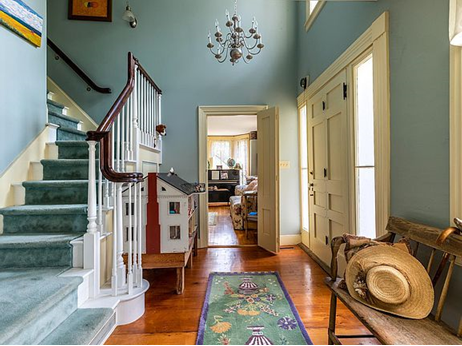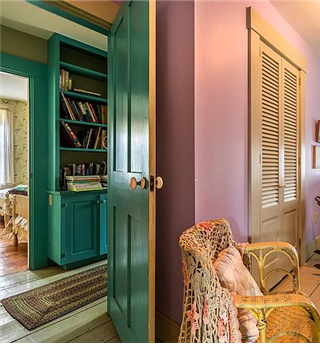 Ok, so this one is not connected, but stick with me here…what is more iconic for New England than a big red barn? She's a beauty!  Like so many larger homes in the area, this one is ready for a crowd.  This is our youngest historic home on the list.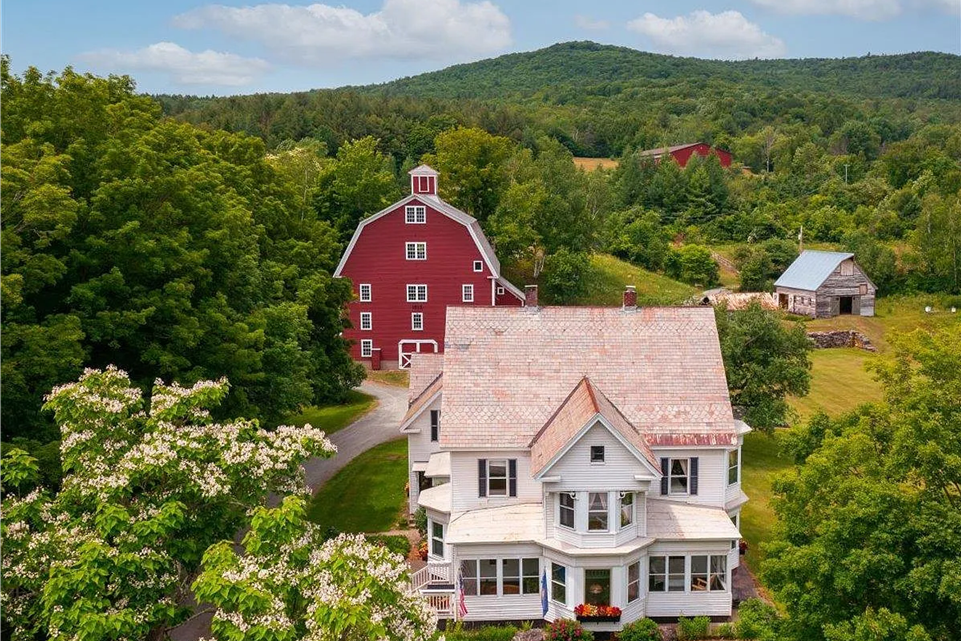 Stats: $1,800,000.00 / Built 1905 / 5,348 sq ft / 9 Bedroom, 9 Bath / Favorite Feature: Green Window Trim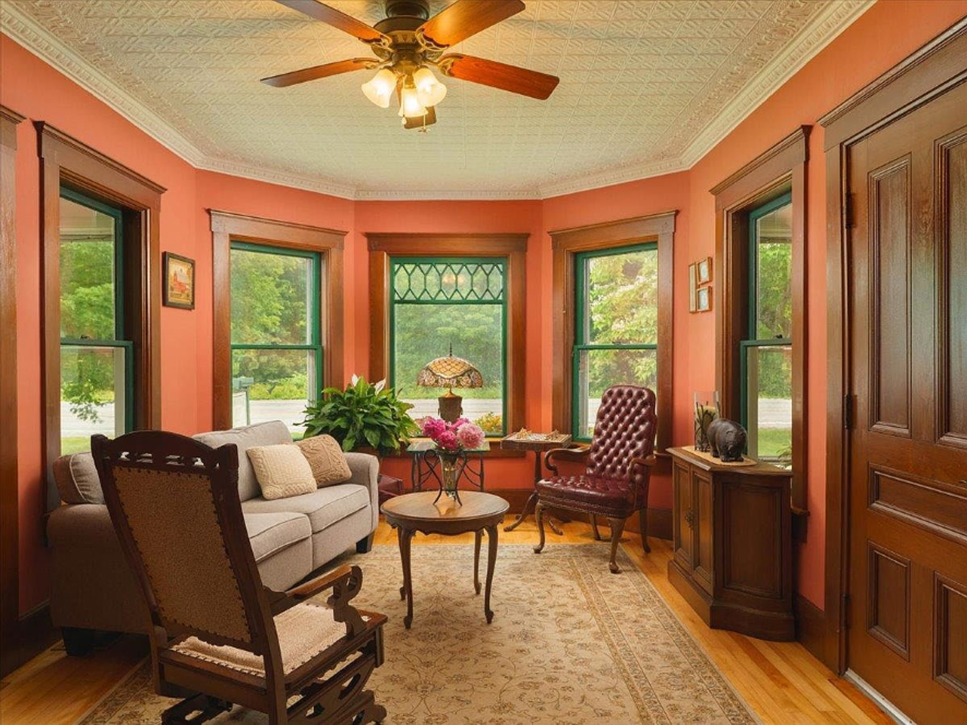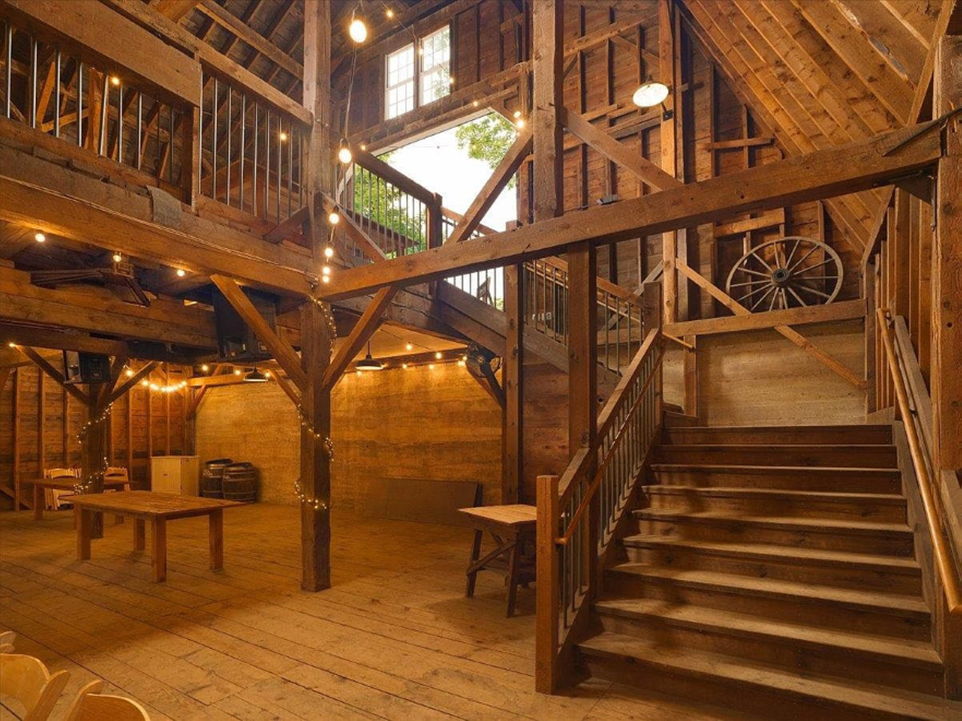 This Federal beauty is right in the heart of the village.  Boasting two gorgeous acers right on the river makes you feel as if you are living at your own retreat!  She also plays a pretty rich role in history as well.  Rumored to be an Underground Railroad stop, possibly had Lafayette stay the night, and was a recovery home for civil war vets.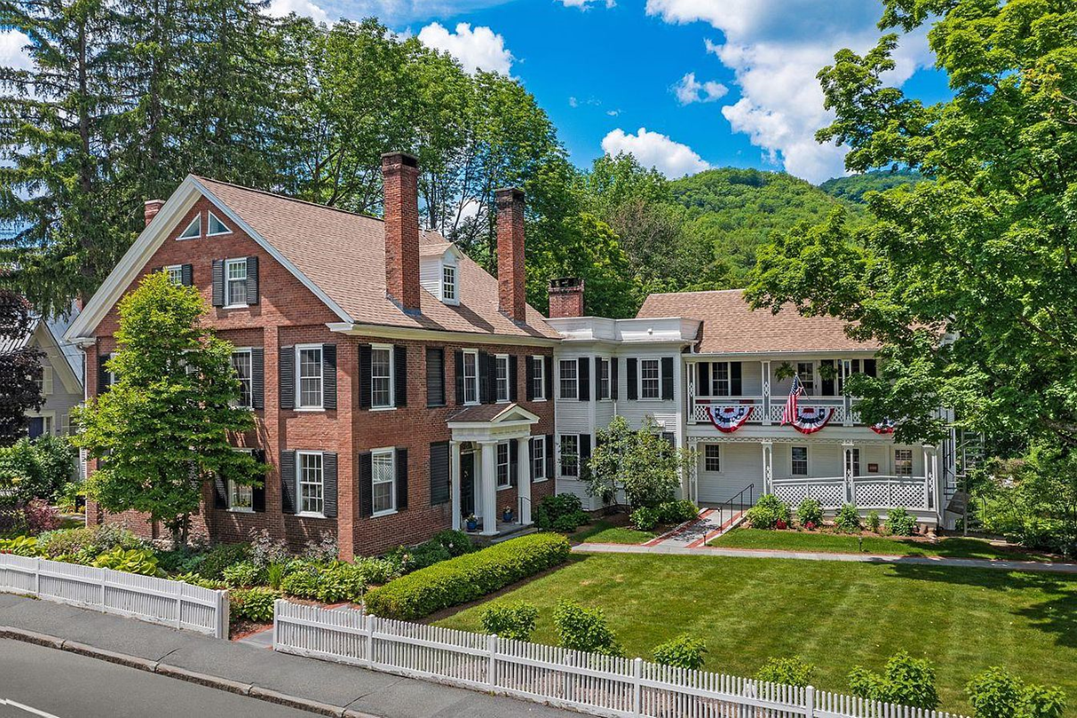 Stats: $3,550,000.00 / Built 1831 / 10,206 sq ft / 10 Bedroom, 15 Bath / Favorite Feature: Molding Details on top of Molding Details!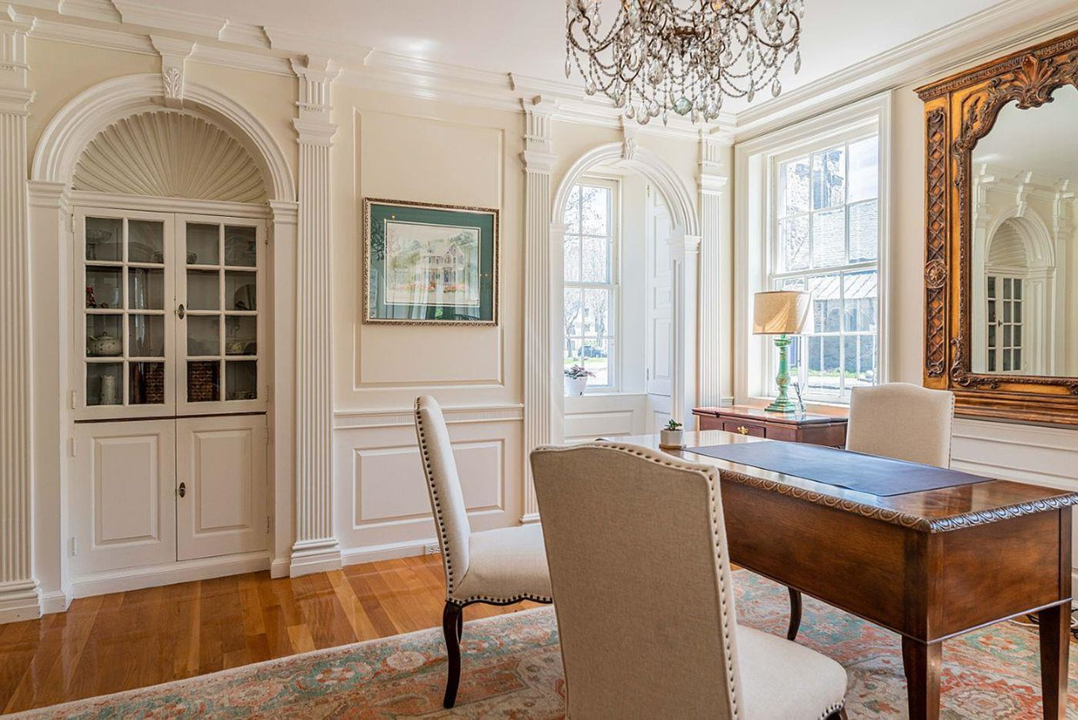 Located on what is called The Green, this connected home is a unique one.  She's modest from the front, but don't let that sweet gable fool you.  She's got an attached 1750 post and beam barn from England on her backside!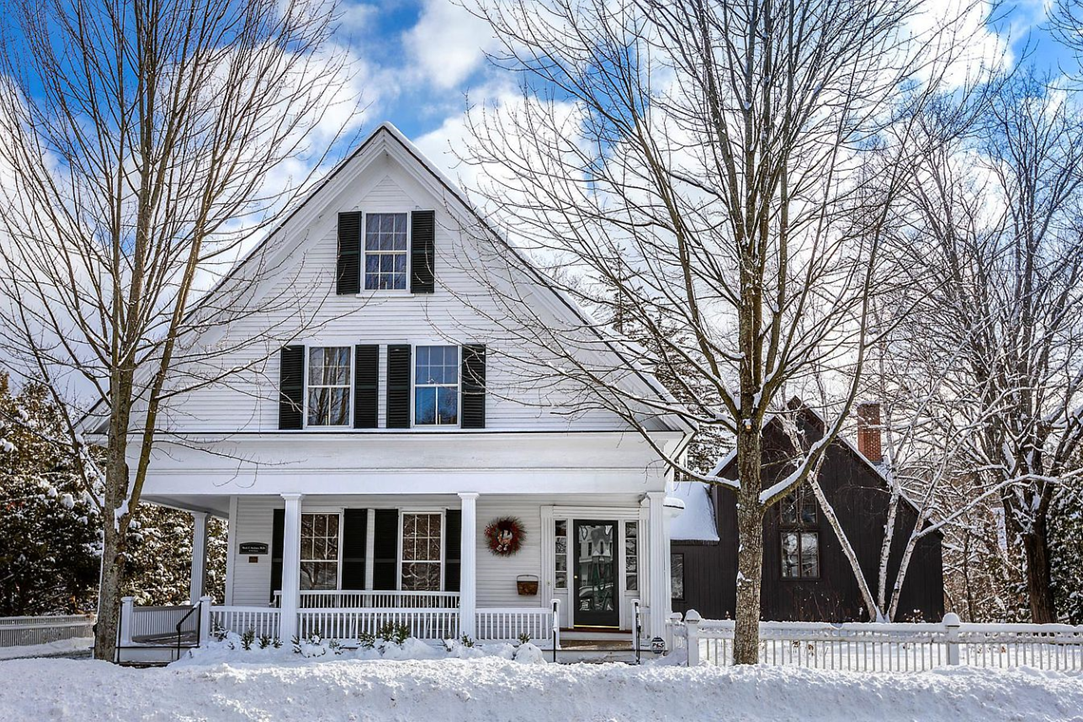 Stats: $4,500,000.00 / Built 1840 / 5,142 sq ft / 6 Bedroom, 8 Bath / Favorite Feature: Entry & Barn Fireplace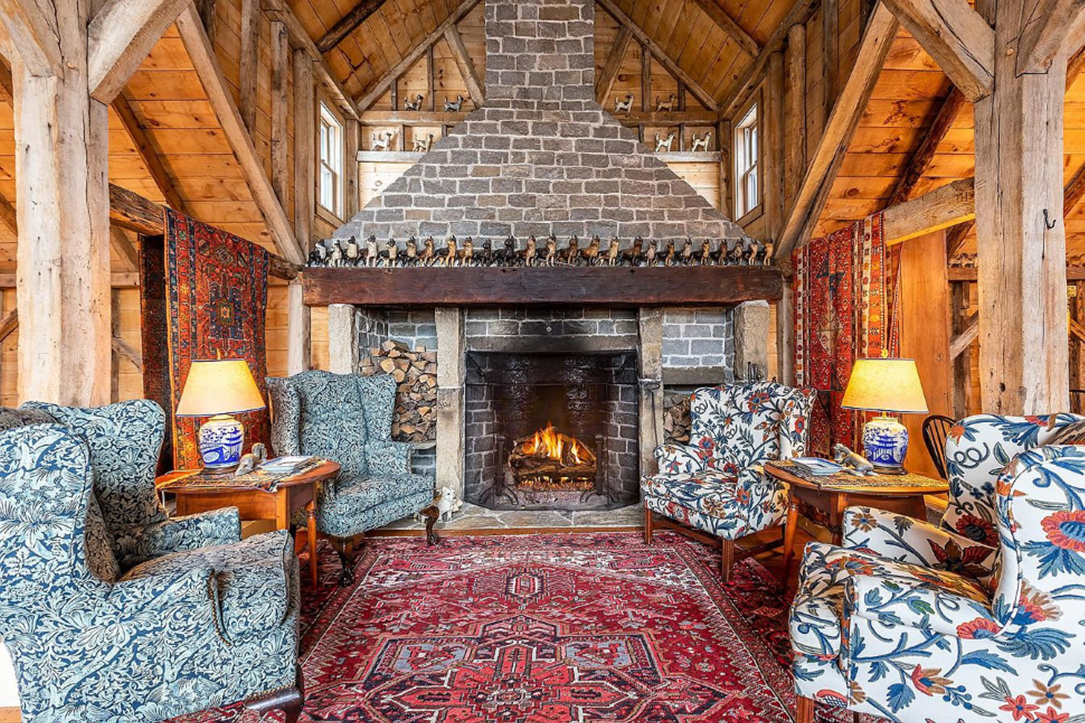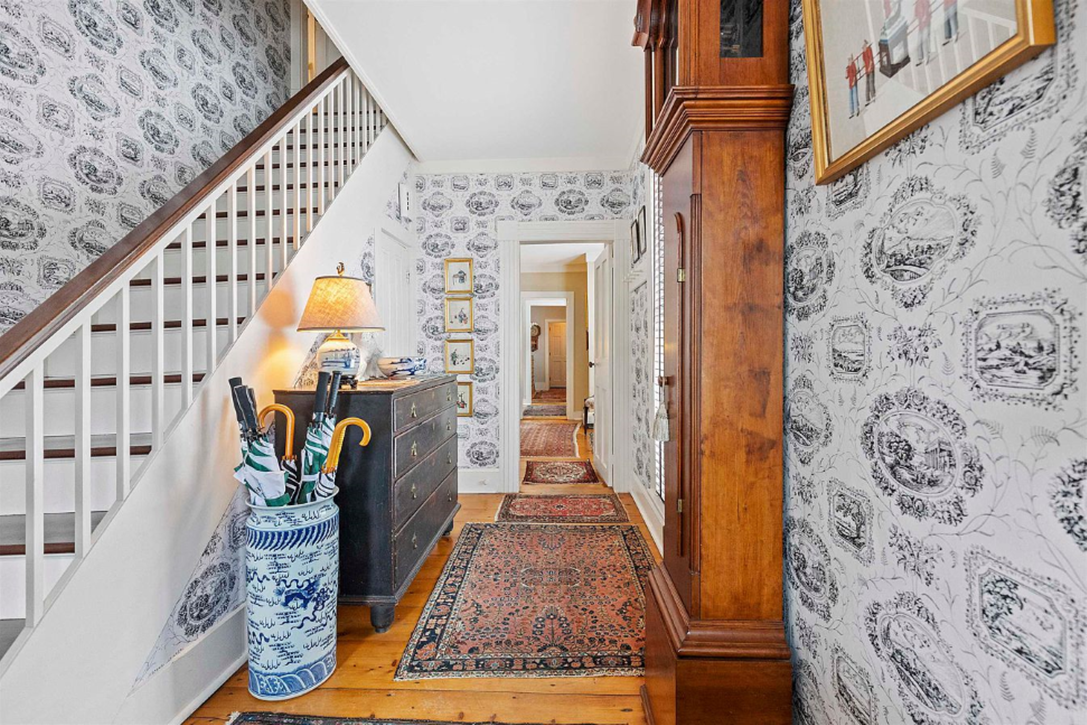 And lastly, for our horse loving neighbors, Old River Road. Not too far from town, but far enough to feel secluded.  The 28 acres also helps… so does the gorgeous horse barn… and the views.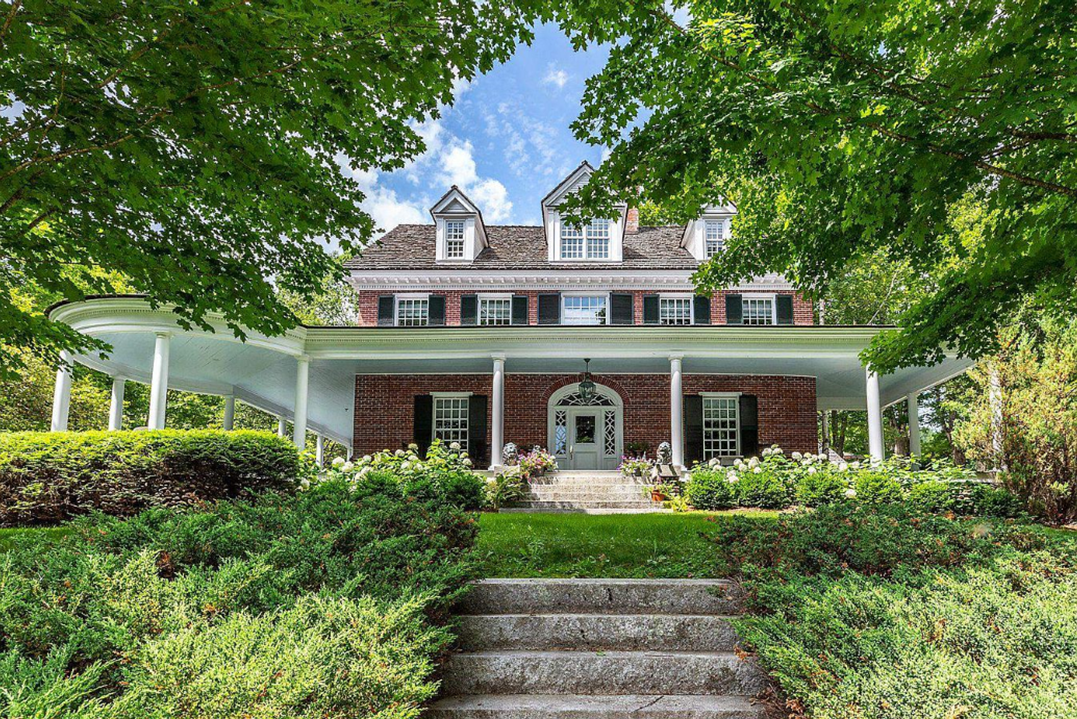 Stats: $8,750,000.00 / Built 1850 / 6,799 sq ft / 5 Bedroom, 5 Bath / Favorite Feature: Gosh that staircase is lovely.